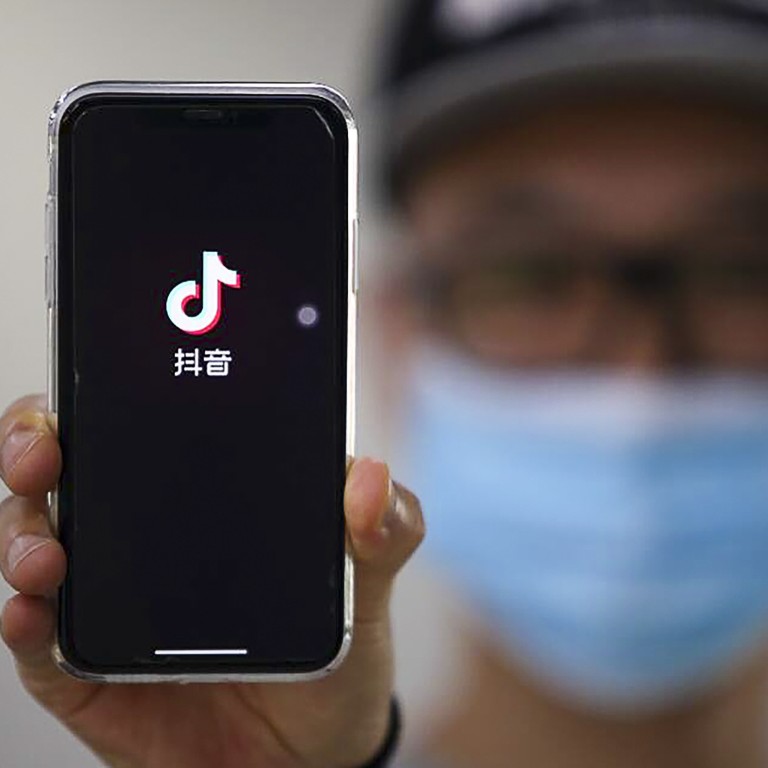 TikTok owner ByteDance takes on Alibaba, Pinduoduo in big e-commerce push
ByteDance-owned short video app operator Douyin is moving to build up a vast ecosystem of merchants under its own e-commerce platform
There are about 600 million daily active users on Douyin, which has been subject to rampant IPO speculation
Inside a packed hall at the Yiwu International Expo Centre, located in the same city in central Zhejiang province as the world's largest small commodities market, hundreds of merchants gathered on April 11 for a presentation by executives from
ByteDance
-owned
Douyin
, the Chinese sister app of
TikTok
.
The event, dubbed "Super Business", encouraged merchants to sell their goods on what executives described on stage as a magnet for "young and high-quality consumers" via short videos and
live-streaming campaigns
on the Douyin E-commerce platform.
"Our daily active users (DAUs) have reached 600 million," said Eric Wang, who works at Douyin's merchants promotion department. He described this user base as "very sticky", referring to the extended amounts of time they spend on the platform each day.
The event in Yiwu is just one of a series of offline activities that short video-sharing app operator Douyin has started to roll out across the country to help build up a vast ecosystem of merchants, putting parent ByteDance on a collision course with Chinese e-commerce giants
Pinduoduo
,
JD.com
and
Alibaba Group Holding
, which owns the 
South China Morning Post
.
"The story of Douyin E-commerce has just started," Bob Kang Zeyu, the head of that ByteDance business, told merchants and other attendees during the company's first "ecosystem conference" in Guangzhou on April 8. "And we hope to grow with you together."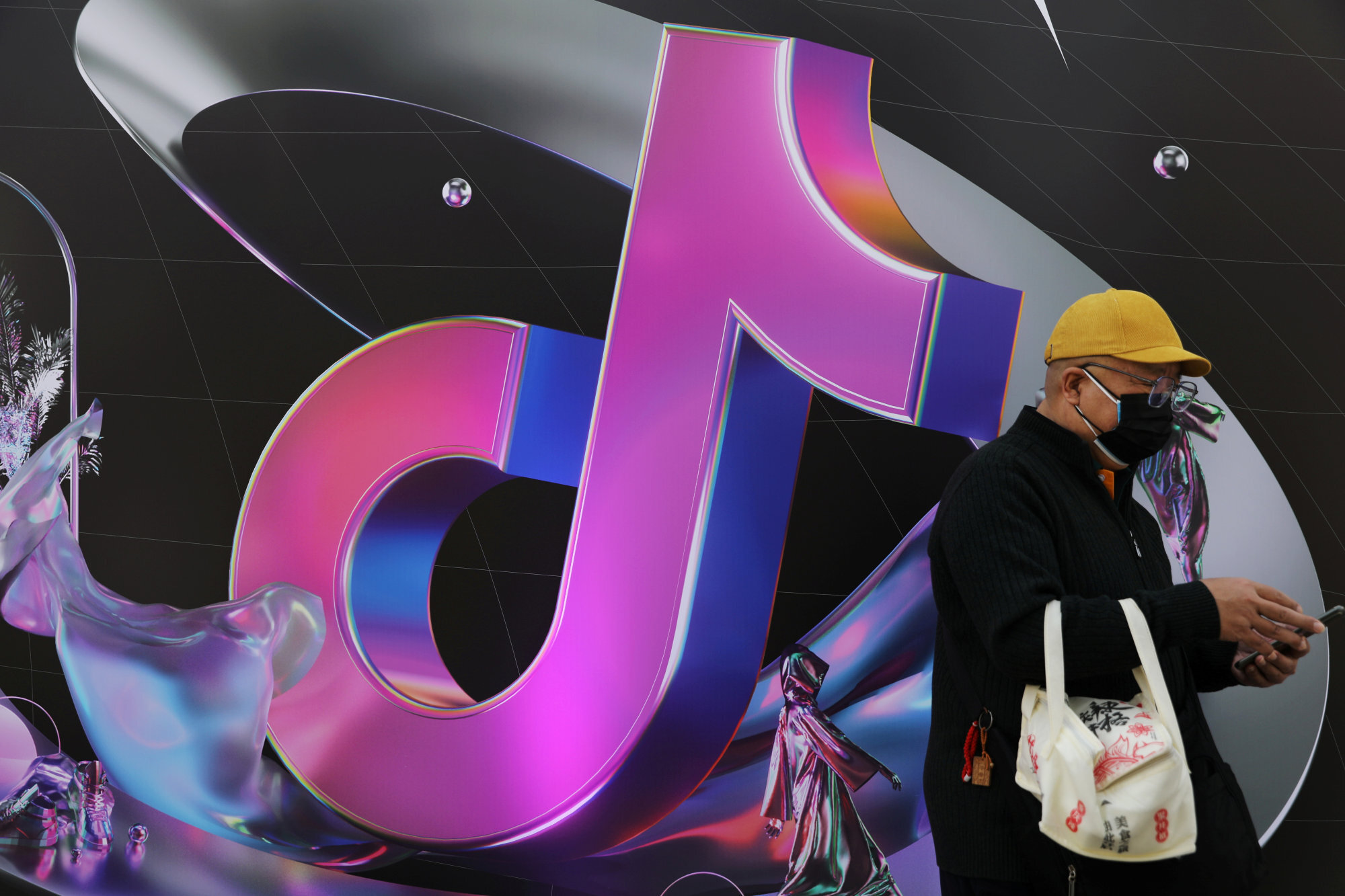 ByteDance, whose overall revenue more than doubled to US$35 billion last year, has been the subject of rampant IPO speculation, but the company said in a statement late on Friday that
it had no immediate plans to go public
.
Douyin E-commerce plans to reach a gross merchandise value (GMV) of as much as 600 billion yuan (US$91.9 billion), up from 170 billion yuan last year, according to an internal memo cited in a Bloomberg report on April 16. By comparison, the e-commerce operations of Alibaba and Pinduoduo generated GMV of about 7 trillion yuan and 1.7 trillion yuan, respectively, in the financial year ended March 2020.
Still, the valuation of ByteDance is
already approaching US$400 billion
for private-equity investors. That is nearly triple the firm's US$140 billion valuation in March last year, when it completed a Series C round of fundraising, according to market researcher CB Insights.
A spokeswoman for ByteDance declined to comment.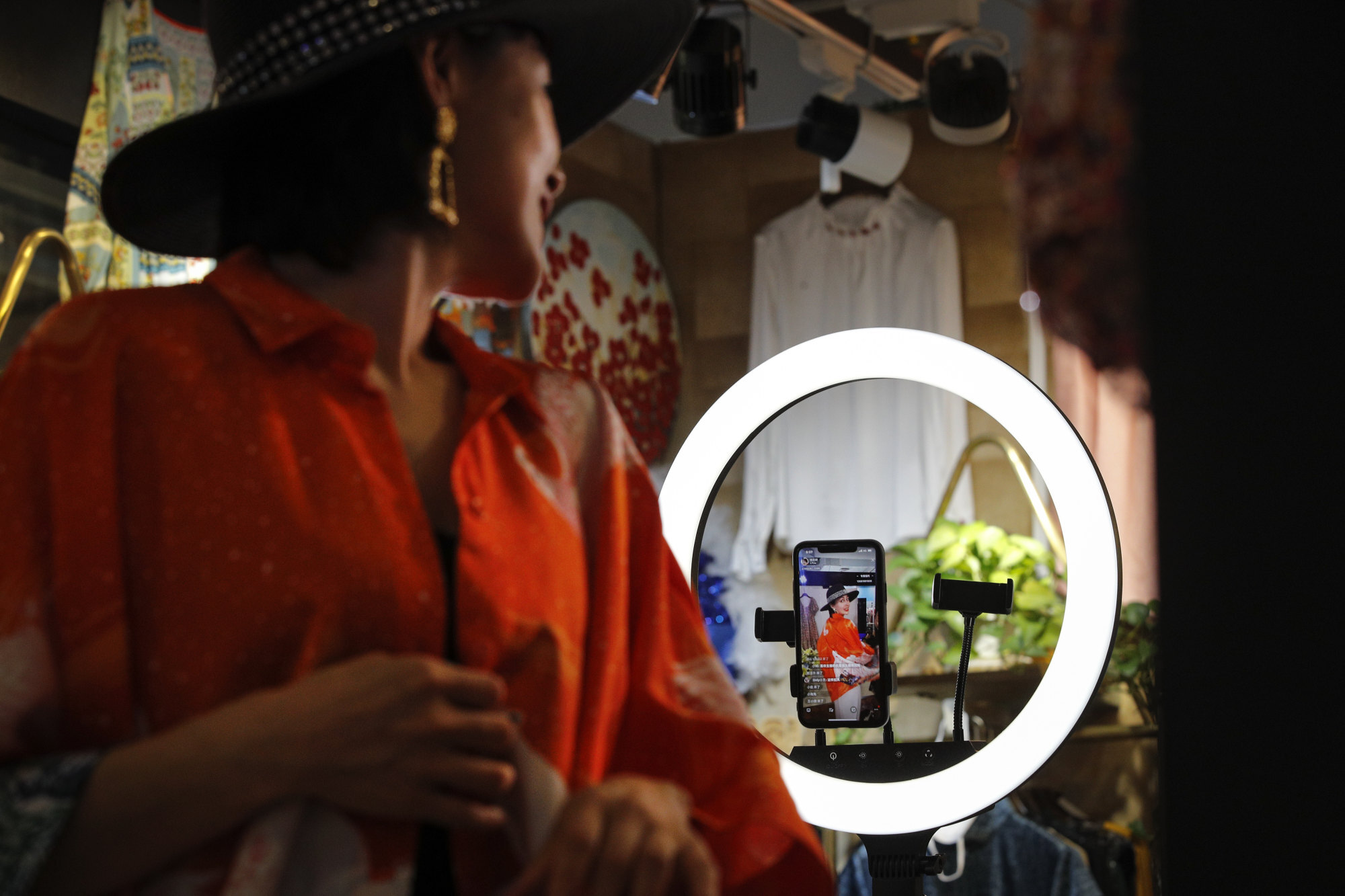 "Douyin's huge pool of daily active users will attract merchants," said Michael Norris, research and strategy manager at Shanghai-based AgencyChina. He also indicated that both Douyin and
Kuaishou Technology
offer "favourable terms for merchants to set up e-commerce operations on their platforms".
Before its foray into e-commerce, Douyin provided links to major online retail platforms like
Taobao Marketplace
and Pinduoduo as part of its popular short video-sharing service. But the growth of live-streamed shopping campaigns in China provided an opportunity for Douyin to carve out its own niche in the world's largest e-commerce market.
"As a low-hanging fruit, the popularity of live-streaming commerce plays well to ByteDance's strength with Douyin," said Mark Tanner, managing director at Shanghai-based consultancy China Skinny. "There has also never been a time for new challengers amid
the government's crackdown on monopolistic behaviour
. It will make the incumbents less likely to try and block ByteDance through anticompetitive behaviour."
Douyin has already cultivated its own live-streaming stars.
Luo Yonghao
, founder of smartphone maker Smartisan, sold more than 110 million yuan worth of goods during a live-streaming session on Douyin, which was viewed by more than 48 million people.
For merchants in Yiwu, Douyin E-commerce represents a major new online platform to reach consumers and help expand their sales.
Shu Xi, a man in his 40s from China's central province of Hunan, said he has been selling cigarette lighters in Yiwu for more than a decade. He had mainly relied on Taobao and
1688.com
, a wholesale platform of Alibaba to source lighters and then sell them online to clients across the country.
Now, he said half of his orders are made through Douyin.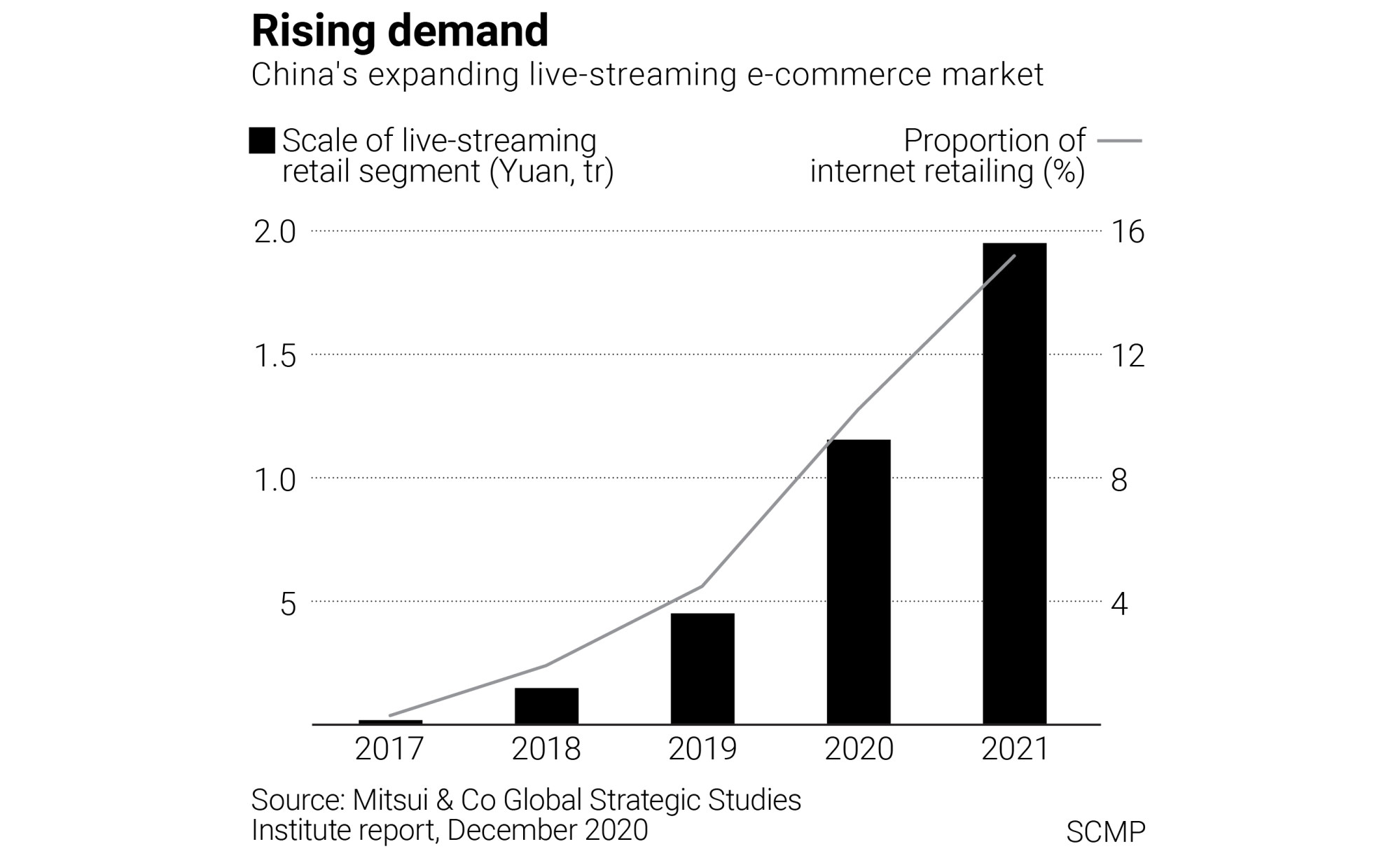 "The algorithm of Douyin seems great," Shu said. "After posting some short videos, we are able to reach a precise group of people that would like to buy products such as lighters. People who appear in our live-streaming room are very likely to buy things."
Shu heads a 30-person team that includes his wife and business partner Liu Yanping, who hosts their live-stream promotions. Liu starts her daily live-streaming session on Douyin every day around noon, introducing different types of lighters.
"Click the No 27 link and see if you like it," she told potential buyers during a recent live-streaming session.
Liu said these sessions, which often last till midnight, allow her to sell 100,000 yuan worth of goods each day.
Clothes are currently Douyin E-commerce's top-selling category, accounting for 55 per cent of its total turnover last year, according to a report by data analysis platform Feigua.com. Jewellery accessories, shoes, hats and bags were the platform's other popular goods in the same year.
Within Douyin's e-commerce system, 70 per cent of promotions are done via live-streaming channels and 30 per cent via short videos, the report said.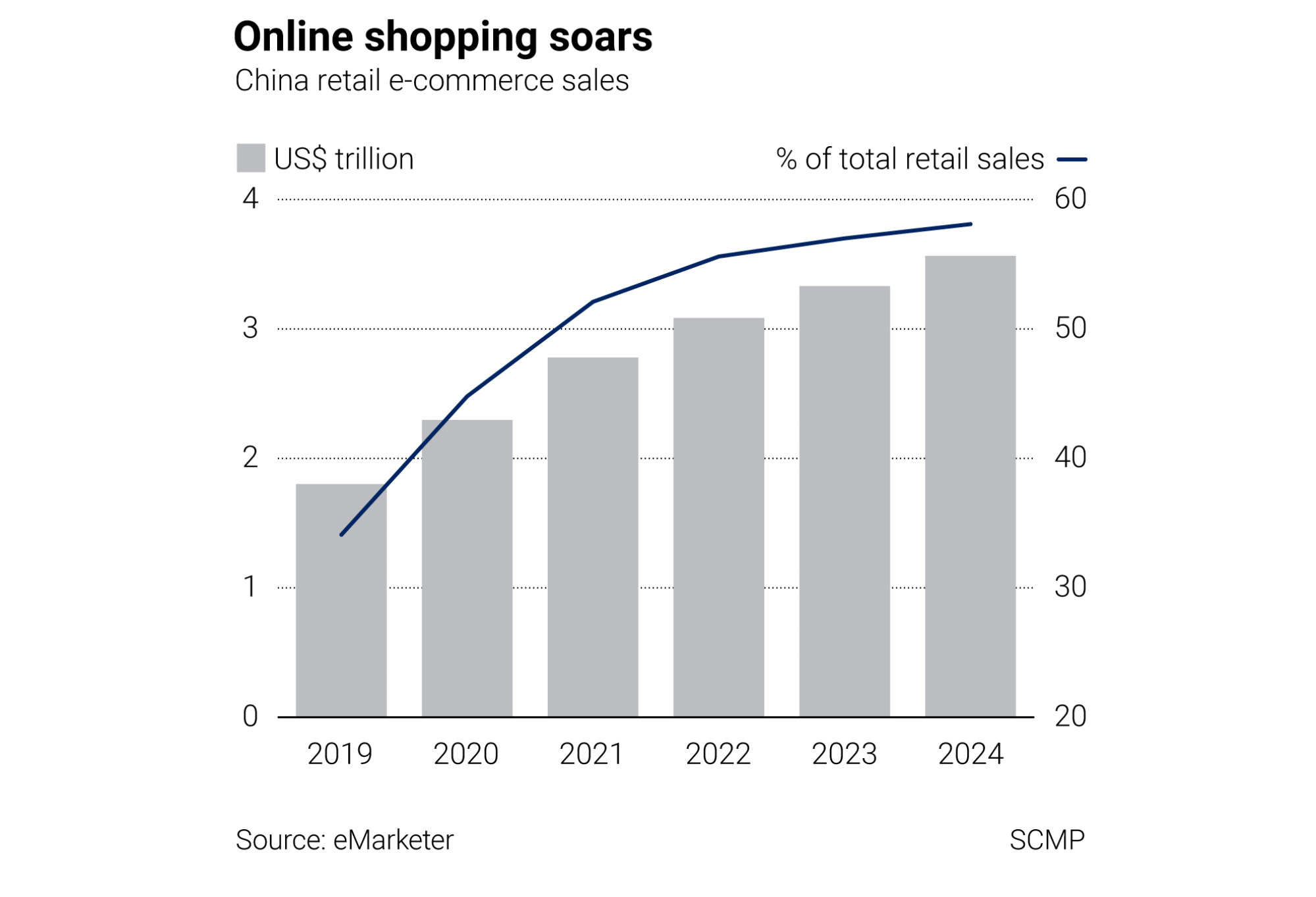 While Douyin's e-commerce operations remain smaller than those of its more established competition – its payment service is by no means as large as Alipay's or its logistics arm close to competing against JD.com's formidable delivery operation – analysts said the short video-sharing platforms run by Douyin and close rival Kuaishou, which has 300 million DAUs, could help shake up China's e-commerce market.
"As short video platforms such as Douyin and Kuaishou enter the e-commerce market, the consumer behaviour might change significantly," said Zhao Wenbo, an analyst at research firm LeadLeo. "If these rising stars could build a comprehensive e-commerce ecosystem and improve the buying experience for consumers, there could be a big shuffle among e-commerce providers in the next three years."
"Compared with Taobao and Tmall, Douyin joined the industry relatively late," Zhao said. "It is still in a growth period, which may not enable merchants to achieve a stable income. But merchants are likely to get a large number of orders on the back of a popular video, as Douyin enjoys huge user traffic."
A case in point is that of former factory worker Wang Lei, in his late 30s, who came to
Yiwu's live-streaming village of Beixiazhu
a month ago. "There are a lot of people [in the live-streaming industry] earning more than 100,000 yuan a night," said Wang, who hails from central China's Henan province. "If you are not in this business, you woudn't know that you can earn money really fast through live streaming."
While Wang said he believes Douyin could be a way for him to get rich, recent live-streaming sessions he hosted attracted only a small online audience.
"The opportunity to make a fortune definitely exists, but I don't know when that would arrive," he said.
The prospects for Douyin are also challenged by certain limitations of its platform.
"Video-first e-commerce formats are well suited to some product categories, such as apparel and skincare," said Norris of AgencyChina. "However, these are less-suited to other e-commerce categories. This may limit the growth prospects of video-first e-commerce formats, unless players like Kuaishou and Douyin choose to build out a marketplace within their respective apps."
Dong Sisi, a 30-year-old Yiwu native, caught the early wave of e-commerce by opening up online stores, but her experience in live-streaming was frustrating. Dong opened a store on Tmall to sell pants when she was 19 years old, generating a steady income for her over the years. At the beginning of this year, she decided to invest in live-streaming e-commerce on Douyin because "everyone is saying Douyin is good". 
She hired six live-streaming hosts and trained them how to perform well in front of a camera. On average, she spent 3,000 to 4,000 yuan every day on Dou+, an official service that helps merchants acquire more exposure and user interactions on Douyin. While investing 3,000 yuan per day could get an 8,000 yuan turnover, it is still not enough for her to cover the cost.
On average, each person only stayed for around 15 seconds in her live-streaming room, she said. Other merchants subsequently offered higher pay for her live-streamers, all of whom left.
"Today is the saddest day, my last operation person left," Dong said, adding that she invested more than 200,000 yuan for this transient experience in total. "I'm not doing live-streaming e-commerce any more."
For many in Yiwu, however, Douyin's lure could remain strong. Douyin E-commerce conducted a course on April 15 to help merchants "play around live-streaming rooms", including learning how to effectively use traffic data and advertisements.
The Post's correspondent at the event received a phone call on April 12 from Douyin, which requested attendees to leave their number. An automated female voice sent a reminder: "Hi, I'm from Douyin's e-commerce merchant promotion department. I'm happy to invite you to open a Douyin store." A second later, a message with a link to a Douyin store application arrived in the phone's mailbox.
Additional reporting by Coco Feng.