Meituan
Get more with myNEWS
A personalised news feed of stories that matter to you
Learn more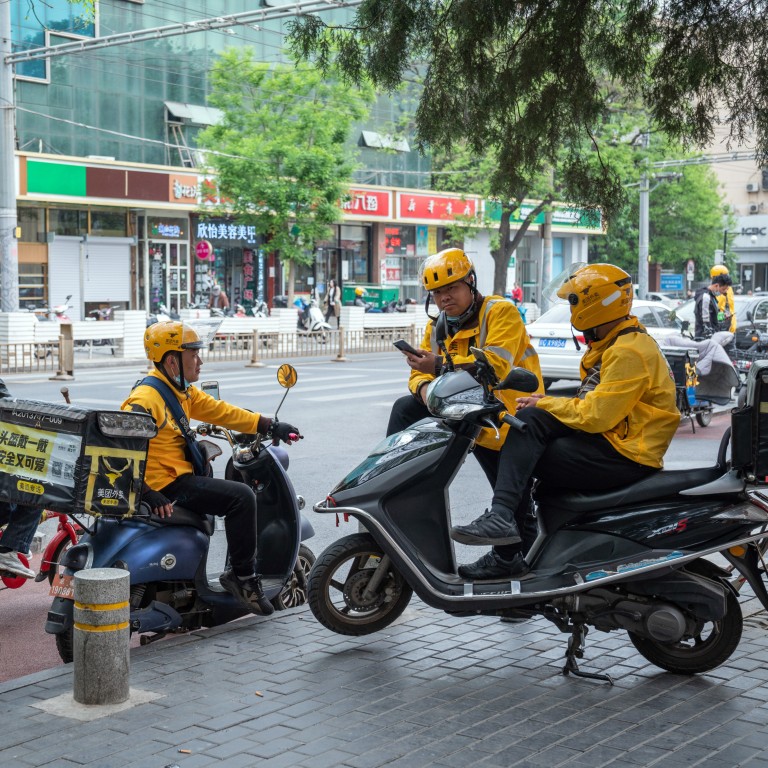 Meituan faces a big fine for antitrust violation, just like Alibaba, analysts say
Meituan could face a fine of more than US$700 million, 4 per cent of its cash balance, but analysts say its penalty could be less harsh than Alibaba's
By law, companies in China can be fined 1 per cent to 10 per cent of annual revenue for antitrust violations
Meituan, the country's largest on-demand delivery service provider, is facing a likely fine of billions of yuan as a result of an antitrust probe from Beijing regulators, a fate similar to what befell Alibaba Group Holding after the recent conclusion of another investigation, according to analysts.
China's State Administration for Market Regulation (SAMR), the country's antitrust watchdog, announced the investigation into Meituan on Monday with a one-line statement on its website. The agency is looking into whether Meituan forced merchants to sell exclusively on its platform, a practice known as "picking one from two", after being alerted to the policy by public complaints.
The new investigation marks Beijing's second antitrust probe into a Big Tech company. Last Christmas Eve, SAMR announced that it was investigating Alibaba, the owner of the South China Morning Post, for the same "picking one from two" practice. It concluded on April 10 when the agency levied a US$2.8 billion fine on the e-commerce giant, equivalent to 4 per cent of its 2019 revenue.
Analysts said that Meituan could be dealt with similarly. If found to have violated China's Anti-Monopoly Law, it could face a fine of 1 per cent to 10 per cent of its revenue in the previous year.
"If the fine is based on 4 per cent of its prior-year sales, as it was in Alibaba's case, Meituan will likely be liable for a fine of 4.6 billion yuan, representing 4 per cent of Meituan's net cash balance of US$18 billion," Nomura analysts Jialong Shi and Thomas Shen wrote in a report.
Gu Xinyu, an analyst at Bocom International, the investment banking arm of China's fifth-largest lender, wrote in a report that Meituan is expected to be fined between 4 billion yuan (US$616.5 million) and 12 billion yuan, or 1 per cent to 3 per cent of its gross merchandise value in 2019. By comparison, Meituan's total revenue for 2020 was 114.8 billion yuan.
Gu noted that SAMR's decision for Meituan could be determined by several factors, such as whether the authority has evidence of the company forcing merchants to "pick one from two" and the difficulty merchants face in changing platforms.
Meituan could defend itself by arguing that merchants can only handle a limited number of deliveries at one time, Gu wrote, and big merchants can also negotiate commission rates.
Whatever the outcome, investors expect it to have a limited impact on Meituan's operations given the company's dominant market position.
"The penalty should be less [than 4 per cent of revenue], because there is a big gap in profitability if you compare Meituan with Alibaba," said Wang Xiaoyan, a senior researcher at 86Research. "It would not have a material impact on Meituan's business development in the long run. So the amount of the fine is not important. "
Beijing-based Meituan dropped 1.1 per cent to HK$309 on Wednesday afternoon after gaining 2.6 per cent on Tuesday, the day after the probe was announced.