Apple
Get more with myNEWS
A personalised news feed of stories that matter to you
Learn more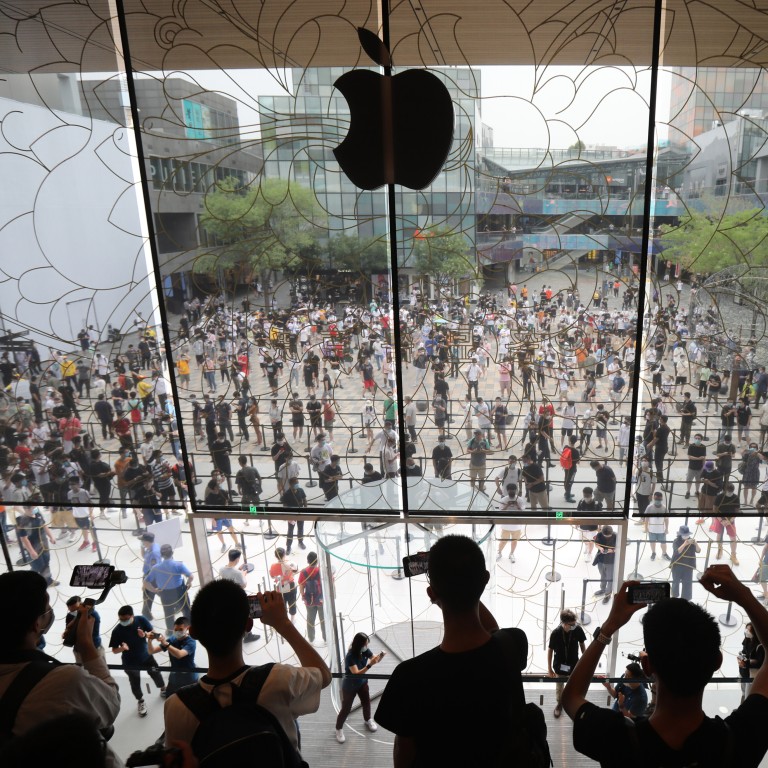 Chinese consumers push Apple to record second quarter in China thanks to 5G iPhones
CEO Tim Cook said the Californian giant saw robust demand for iPhone 12 models during the three months ending March
Chinese consumers cited uncertainties around Huawei as a reason for switching to Apple handsets
Apple's sales in Greater China, which includes Hong Kong and Taiwan, almost doubled year-on-year in the quarter ending March, buoyed by strong demand for
5G
iPhones and first-time purchases of Mac computers and iPads, said the Cupertino, California-based giant on Wednesday.
Revenue in the region climbed 87.5 per cent to US$17.7 billion, Apple's highest-ever revenue for its fiscal second quarter in Greater China. It accounted for nearly 20 per cent of Apple's global revenue during the period, which included the Lunar New Year holiday.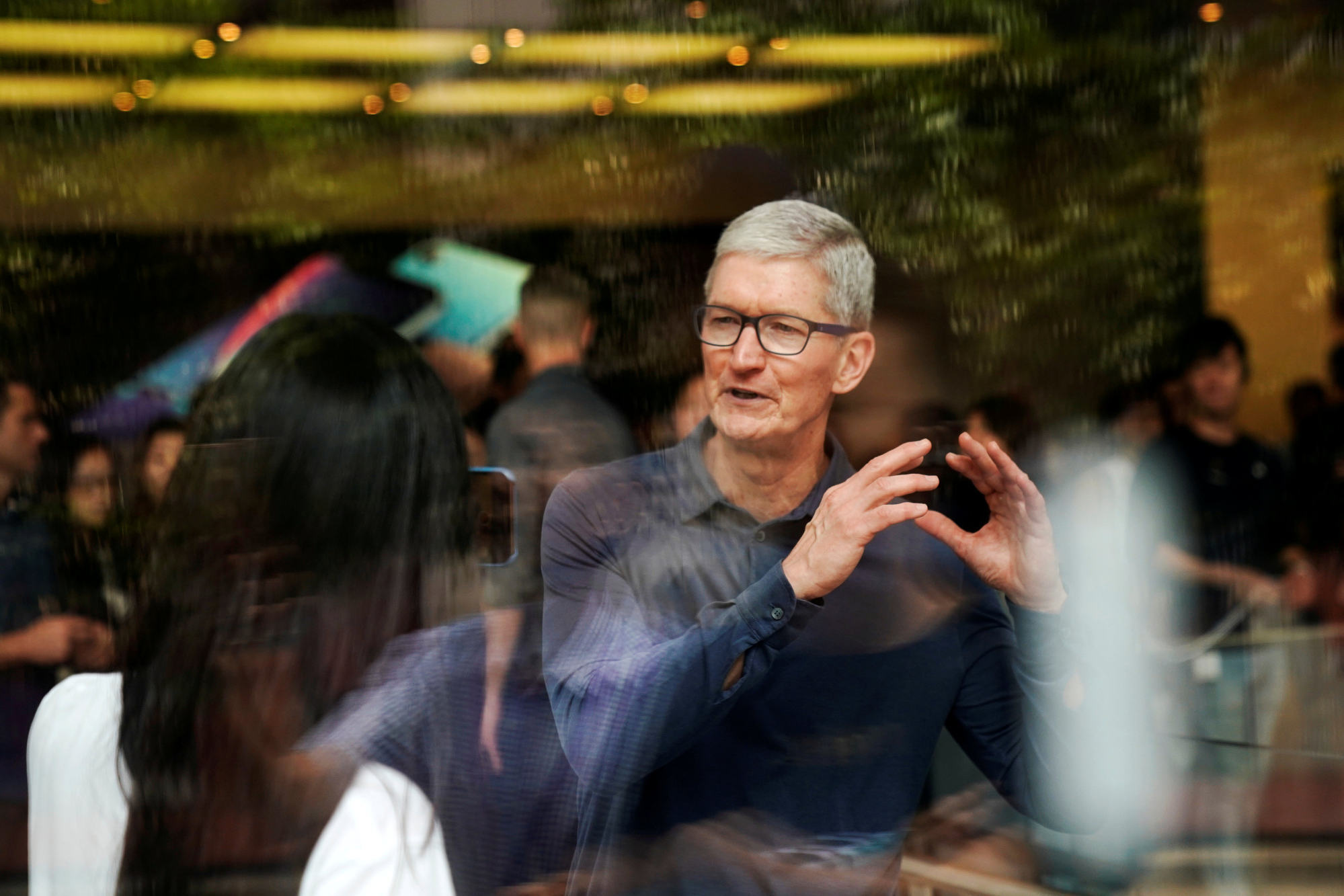 The company was "especially pleased by the customer response in China to the iPhone 12 family", Apple chief executive Tim Cook said in a conference call with analysts, adding that the top two bestselling models in urban China in the quarter came from the company.
The iPhone 12 series, launched last October, were the first
5G
handsets from Apple. The models were much anticipated by Chinese consumers who had already embraced
5G
devices offered by domestic smartphone makers.
China shipped a total of 167.5 million 5G handsets in 2020, making up more than half of the smartphones shipped in the market, according to data from research firm IDC.
Cook also noted that strong double-digit growth was recorded across all product categories. "About two-thirds of the people buying Macs and iPads were buying them for the first time. And so we're attracting some new customers in China, which is really important to us," he said.
The strong demand from China was "a major star of the show", and a sizeable chunk of Chinese Apple users who have yet to upgrade their iPhones are expected to unlock more demand in the future, according to Daniel Ives, managing director at investment firm Wedbush Securities.
"China remains a key ingredient in Apple's recipe for success, as we estimate roughly 20 per cent of iPhone upgrades will be coming from this region over the coming year," Ives wrote in a note on Wednesday. "To this point, we are seeing considerable strength from the China region thus far with positive trends continuing into 2021."
A major factor that drove Chinese consumers into buying new iPhones was the uncertainty surrounding the availability of handsets from Huawei Technologies Co. US sanctions have severely restricted the Shenzhen-based company's access to American technology, vastly reducing its capacity to produce high-end smartphones.
"Huawei phones are easier to use for me, but I'm not sure if the chip shortage would affect the brand," said Qiu Lianyi, a 40-year-old airport worker from Haikou in the southern island province of Hainan, who bought an iPhone 12 in March from a duty-free shop. 
She had been choosing between a Huawei Mate 40 Pro 5G and an iPhone 12, but decided to purchase the latter. 
"Nowadays a good Huawei phone can easily cost more than an iPhone, [even though] people used to choose domestic brands because they offered good value for money," said Qiu.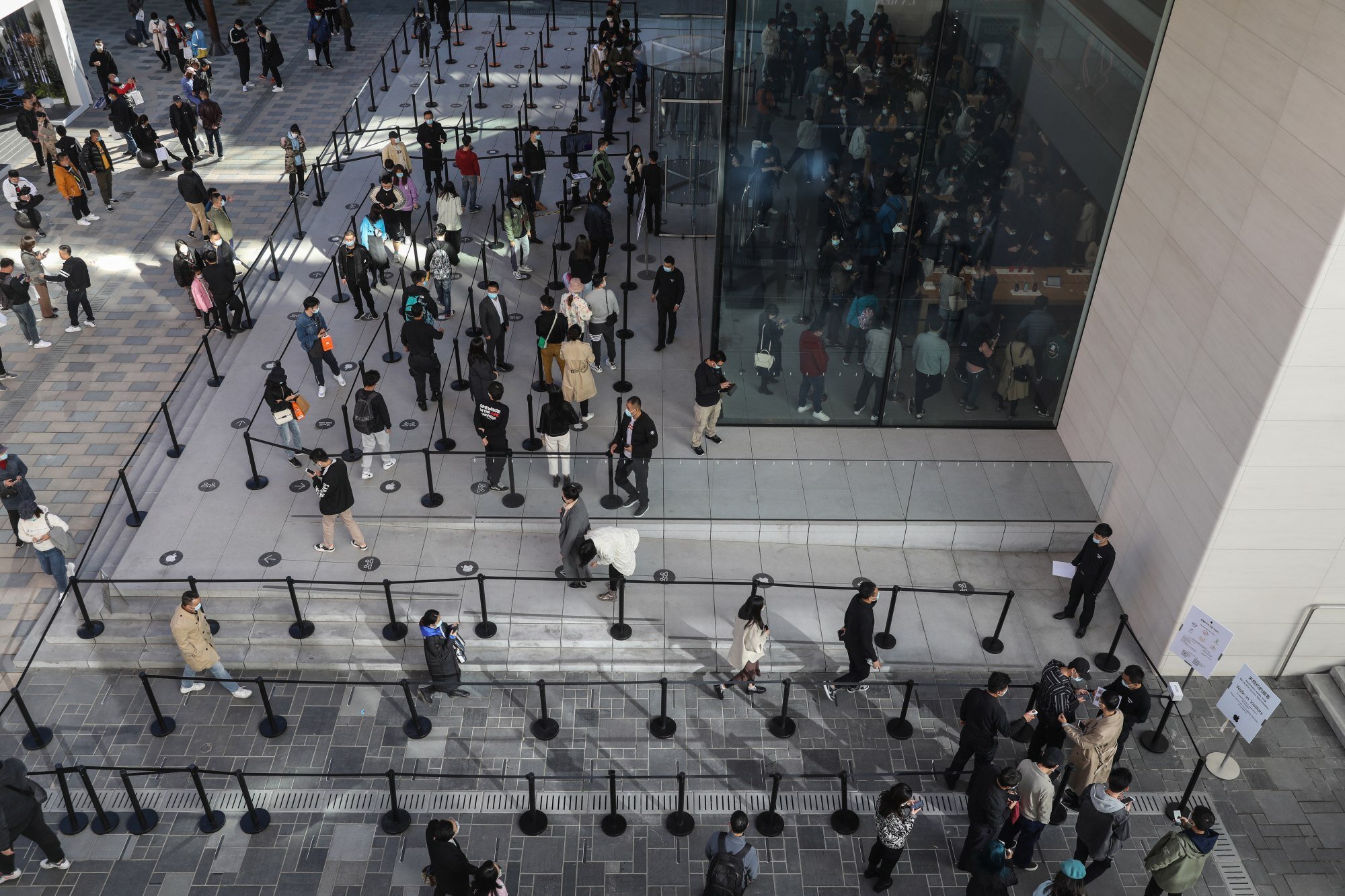 On the internet, mentions of Huawei also featured prominently in discussions of Apple's robust sales.
"[People in China] only support Huawei with their mouth, but their bodies are honest," said a popular comment on Chinese microblogging platform Weibo. 
For the first time in years, Huawei fell out of the top five global smartphone vendors in the first quarter of 2021, while Apple was the second bestselling vendor with 55.2 million units shipped, according to IDC's latest data.
Huawei reported its second consecutive drop in quarterly sales on Wednesday. 
"The decline of Huawei has given an opportunity for all top-tier smartphone vendors like Oppo, Vivo, Xiaomi and Apple to gain more share," said Will Wong, a Singapore-based analyst at IDC. 
"But in the high-end segment, Apple has more advantage since other top-tier vendors still need time to build their premium brand image to challenge Apple's position. Thus, Apple has gained a more dominant position in the high-end segment, which helps it maintain positive momentum in China."
Cook said he expects that 5G adoption will continue to drive more smartphone purchases around the world, citing China's early adoption of the new technology as an example.
"You see in China, things have moved quickly to 5G … But penetration … on a global level is still low at this point. And so a lot of the 5G upgrades will be in front of us, not behind us," Cook said.
However, Cook cautioned that Apple's stellar results in China last quarter came a year after the Covid-19 pandemic broke out in the country.
"You have to remember that China entered the shutdown phase earlier in Q2 of last year than other countries. And so they were relatively more affected in that quarter, and that has to be taken into account as you look at the results," he said.