TikTok
Get more with myNEWS
A personalised news feed of stories that matter to you
Learn more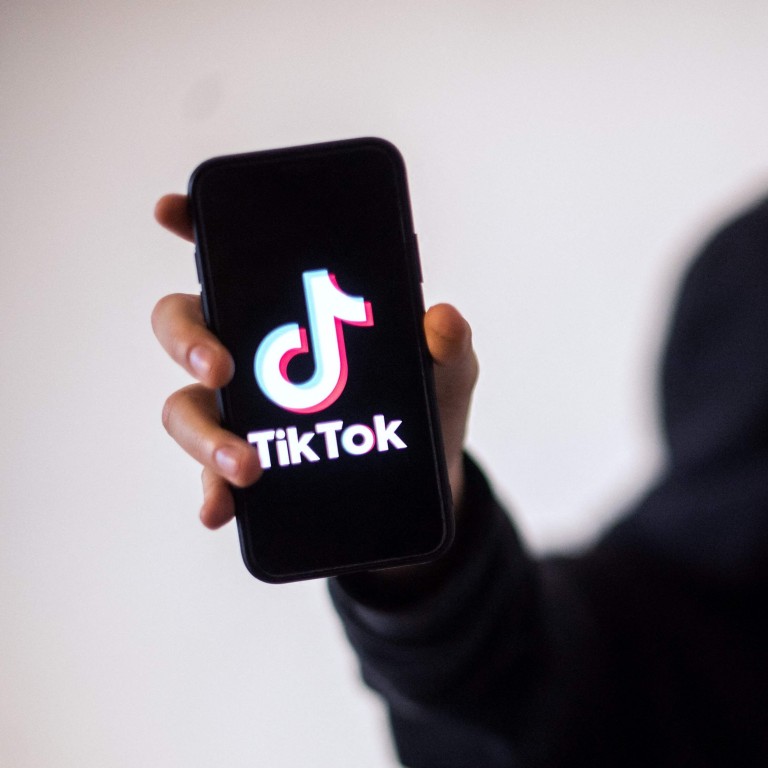 TikTok's new CEO Chew Shou Zi takes one of the biggest jobs in tech at a critical juncture for ByteDance, analysts say
TikTok's US fate is currently in limbo as the Biden administration conducts a broad review of potential security concerns raised by Chinese apps
Chew will have to navigate difficult political waters to chart a successful international future for the hit short video app
Chew Shou Zi, the newly-appointed chief executive of ByteDance-owned TikTok, has just taken on one of the biggest jobs in tech and steering the globally successful short video app through choppy political waters will prove a daunting task, say analysts.
The fast-growing app has faced regulatory challenges around the world – no more so than in the US, where former president Donald Trump deemed it a national security threat because of the data it collects. Chew's predecessor, Kevin Mayer, resigned as TikTok's CEO last August after only three months on the job.
In an interview given after stepping down, Mayer said he felt "screwed over" by the Trump administration, which issued two executive orders within eight days aimed at forcing ByteDance, founded by 38-year-old Zhang Yiming, to divest TikTok's operations in the US.
TikTok's fate is currently in limbo as the Biden administration conducts a broad review of potential security concerns raised by Chinese apps. The South China Morning Post reported earlier that ByteDance has already decided to walk away from a previous deal it agreed with Oracle and Walmart while Trump was in office.
But TikTok's troubles are not limited to the US. India has banned the short-video platform, along with dozens of other Chinese apps, following a violent Himalayan border clash between the two countries last summer. India was previously one of the app's fastest-growing markets.
TikTok remained the world's most-downloaded non-gaming app worldwide in the first quarter of 2021, but new installs have started to plateau with 58 million installs in March, 56 million in February and 63 million in January, according to data-tracking firm Sensor Tower.
"With or without Chew … it's going to be an uphill battle [for TikTok] to expand into foreign markets outside China," said Alex Capri, a visiting senior fellow at the National University of Singapore. "The data privacy issue is not going to go away."
"Chew's first job will be to promote TikTok as an international company with an international culture and an international team at the helm," added Capri. "They must be seen as having a truly international product offering – as opposed to being a Chinese company that, ultimately, remains in the grip of Chinese policymakers and is seen as a de facto proxy of the Chinese State."
On the surface the appointment of Chew, a 38-year-old Singaporean, may fit this strategy.
Chew received a bachelor's degree in economics from University College London in 2006 before joining investment banking giant Goldman Sachs in London, where he spent two years focused on technology, media and telecoms' investments.
He then earned an MBA from Harvard Business School. According to a report on the college's alumni page dated November 2020, Chew attended the school in 2010 and met his wife, Vivian Kao, there. The note continues, "neither could have predicted that a dozen years later they'd be married with two kids and a dog, living in Beijing."
TikTok did not immediately respond to a request from the Post for an interview with Chew.
Chew then joined Israeli-Russian billionaire Yuri Milner's internet investment firm DST Global in 2010, where he was involved in the firm's investments in Chinese tech giants JD.com and Didi Chuxing. Chew spotted the potential of ByteDance a long time ago.
In 2013 Chew led a team that became one of the earliest investors in ByteDance, a small start-up that began life in a Beijing residential flat and is now the world's most valuable unicorn.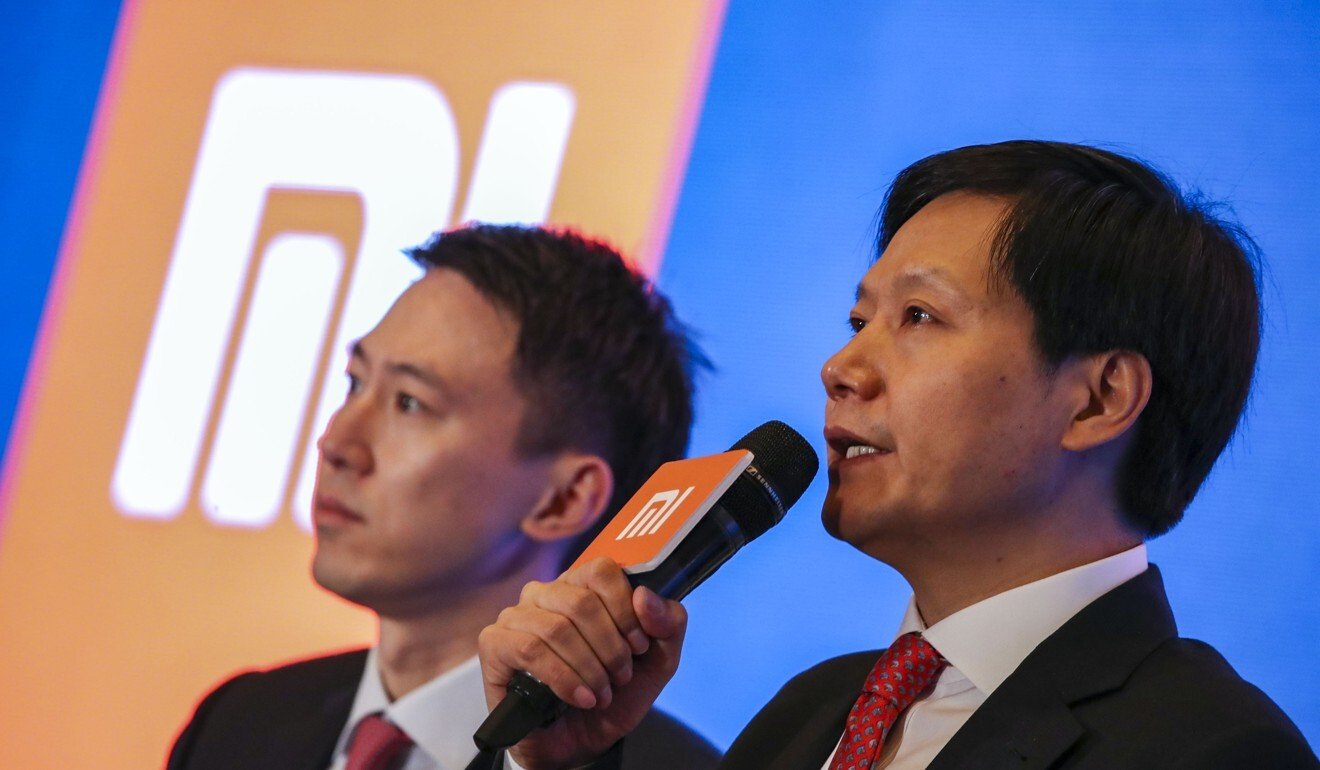 Chew's rise to the top has been swift by any standard. He spent several years as CFO and international business president of Xiaomi Corp, where he was the youngest C-Suite manager and took the gadget maker public in 2018 in one of the largest-ever Chinese tech listings on the Hong Kong stock exchange. He was hired as ByteDance's chief financial officer only last month.
Chew's promotion to become TikTok's CEO on April 30 came just days after ByteDance said it had no immediate plans
to seek an initial public offering.
ByteDance founder Zhang said in the
corporate statement
that Chew's "deep knowledge of the company and industry" would "add depth to the team, focusing on areas including corporate governance and long-term business initiatives."
Vanessa Pappas, who has served as interim head of TikTok since Mayer's departure, was named chief operating officer.
The reshuffle has further elevated the role of Singapore as a base for TikTok's global head office.
Marcus Breen, director of the media laboratory at the communication department of Boston College, said TikTok has a chance to navigate the murky waters of Washington, "if Chew Shou Zi can manage to sustain the impression that TikTok is in fact [simply] an entertainment platform for use by young people".
"TikTok may not please Washington, but with 80 million young users in the US, many inclined to vote Democrat, Washington will keep a watching brief on TikTok, but do little to upset TikTok users," said Breen.
Ding Daoshi, a director of research at internet consultancy Sootoo in Beijing, was quoted by the weekly Economic Observer as saying that having Chew in Singapore would help to make TikTok a less Chinese company, which may help it tackle overseas regulators.
Aside Chew's positioning there, the app is adding hundreds of jobs in the city state while Zhu Wenjia, former chief of ByteDance's popular news aggregation platform Jinri Toutiao, will also relocate there to be TikTok's head of global research and development.
And apart from his role in Xiaomi's listing, Chew also helped to bring the smartphone vendor's products to the global market.
Lei Jun, Xiaomi's co-founder and CEO, gave high praise on news of Chew's departure in March, describing him as "my brother, who has been fighting alongside me for six years." Time will tell if Chew can work his magic on TikTok.