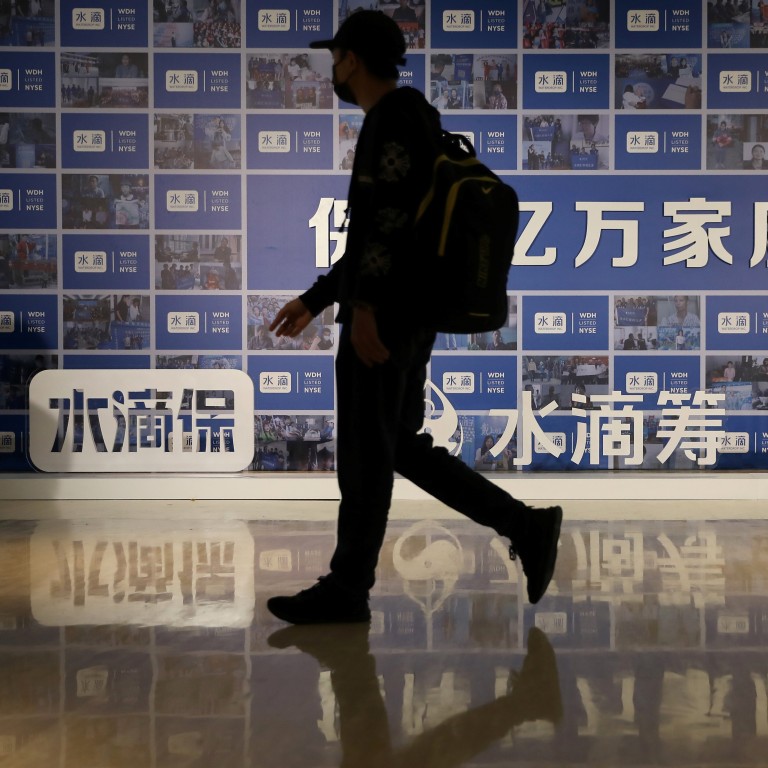 Tencent-backed online insurer Waterdrop seeks to widen health policy coverage for China's poor, founder says
Waterdrop founder Shen Peng said the company aims to serve as the 'Pinduoduo' of the country's health insurance market
The company raised US$360 million from its IPO in New York amid questions about its business model and profitability
Tencent Holdings
-backed
online insurance technology firm Waterdrop
, which raised US$360 million from its initial public offering in New York last week, plans to sharpen its focus on providing health policy coverage to the underserved population in China's small cities and rural areas, according to company founder Shen Peng.
Shen, who also serves as Waterdrop's chief executive, told the
South China Morning Post
in an interview in Beijing that the company is "digging into demand [for health insurance policies]" in China's low-tier cities and rural areas, where consumers prefer low-premium coverage. It is an initiative comparable to the strategy of e-commerce giant
Pinduduo
, which had
788.4 million annual active buyers in 2020
on the back of online retail sales growth in small cities and towns across China.
"It's a pretty good analogy of our business," Shen said, referring to Pinduoduo.
"In a major Chinese city, a typical insurance policy buyer may pay premium on an annual basis or make one payment for a couple of years," he said. "But in China's third- or fourth-tier cities, a typical consumer may prefer a monthly premium payment."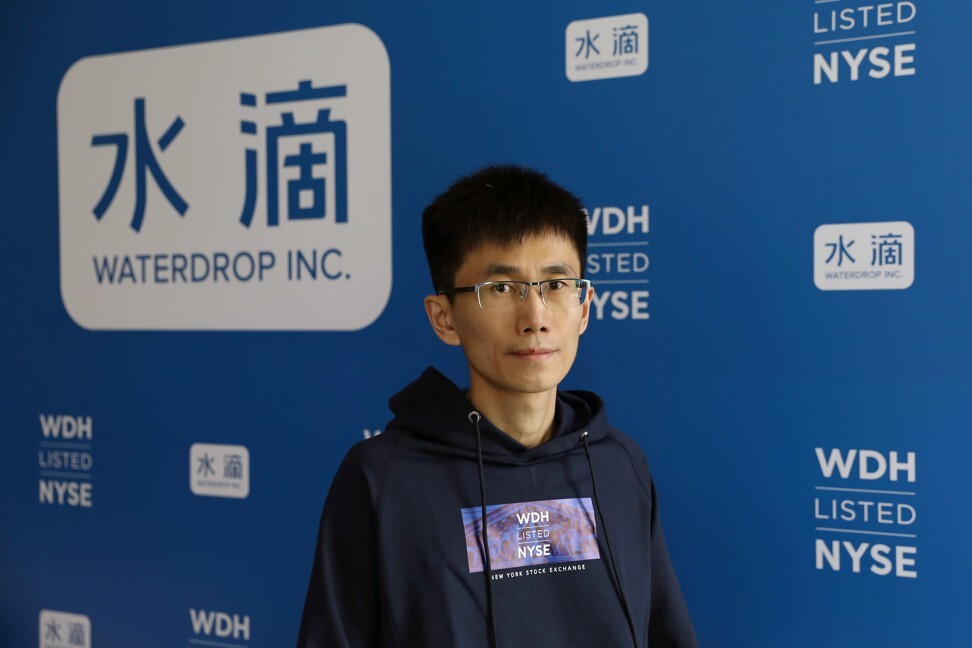 Waterdrop, with a market capitalisation at about US$4.5 billion, saw its shares tumble nearly 20 per cent on its trading debut at the New York Stock Exchange on Friday. The company's share price closed at US$9.70 that day, below its US$12 IPO price.
Waterdrop was initially set up in 2016 as an online crowdfunding and mutual aid platform for medical expenses.
Its availability through Tencent's ubiquitous super app
WeChat
, which had more than 1.2 billion monthly active users in the fourth quarter last year, helped the platform gain quick recognition and popularity.
Waterdrop's growth push, however, could take more time. The company has not made any profit in the past three years, according to its IPO prospectus. It recorded annual losses of 247 million yuan (US$38.4 million) in 2020, 159 million yuan in 2019 and 140 million yuan in 2018.
Shen said the losses are the result of "a strategic choice", as the company is making investments to accommodate strong business growth.
The company's revenue more than doubled to 3 billion yuan in 2020, up from 1.5 billion yuan in 2019.
It generated 14.4 billion yuan worth of insurance premium revenue in 2020 from 12.6 million insurance policy consumers, which accounted for nearly 90 per cent of its total revenue, according to its prospectus.
Waterdrop's mutual aid business – which helped make the company a popular domestic brand, but contributed little to revenue – was shut down on March 31. The company closed that operation amid increased regulatory scrutiny over such online activity.
In September, the China Banking and Insurance Regulatory Commission flagged risks about "online mutual aid platforms".
Shen, who spent six years at Meituan before he founded Waterdrop, said he welcomed regulatory changes because improved rules help the internet industry's development.
This article appeared in the South China Morning Post print edition as: Waterdrop to boost health coverage for underserved areas