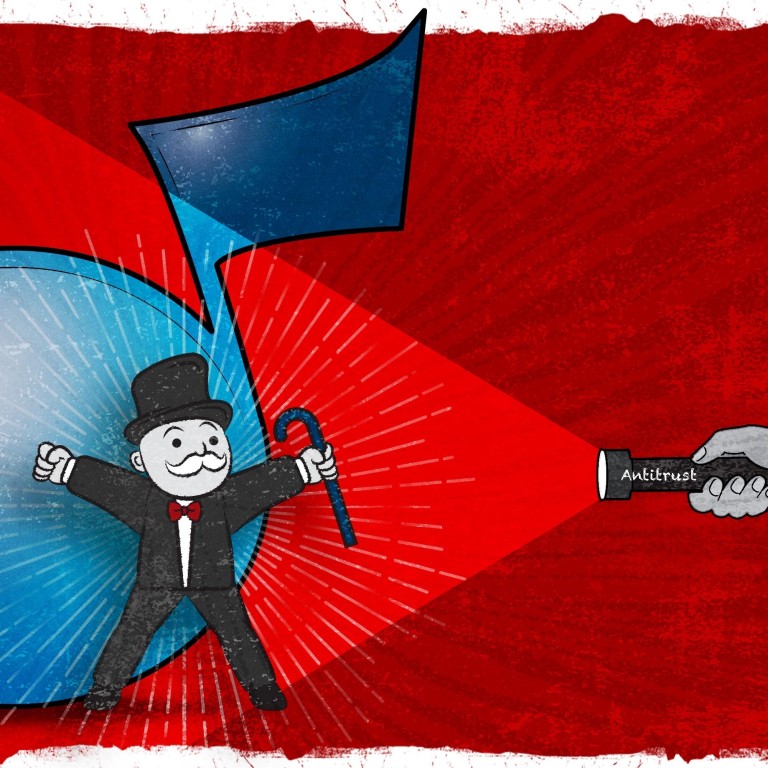 China antitrust: Tencent's outsized share of online music-streaming market could put its holdings at risk
Tencent Music Entertainment Group operates popular apps QQ Music, Kugou Music and Kuwo Music in China
The New York-listed company has more than 30 million tracks licensed from domestic and international music labels
In the first of a four-part series on China's antitrust investigations into the nation's internet and technology sectors, Xinmei Shen and Coco Feng look at the music-streaming services provided by online platforms. Parts two through four on video games, literature and ride-hailing will be published on May 29, June 12 and June 26.
Other major hi-tech firms are now expected to come under the government's antitrust scrutiny. Regulators are already preparing to slap penalties on
Tencent Holdings
, whose dominance in online music-streaming services has been the focus of a government inquiry, according to a recent
Reuters
report.
Shenzhen-based Tencent, which runs the world's largest
video gaming
business by revenue and China's top social media platform
WeChat
, also controls the country's biggest music-streaming operation. New York-listed Tencent Music Entertainment Group (TME), in which Spotify is a principal shareholder, operates popular apps QQ Music, Kugou Music and Kuwo Music, with a combined 622 million monthly active users (MAUs) in the December quarter last year.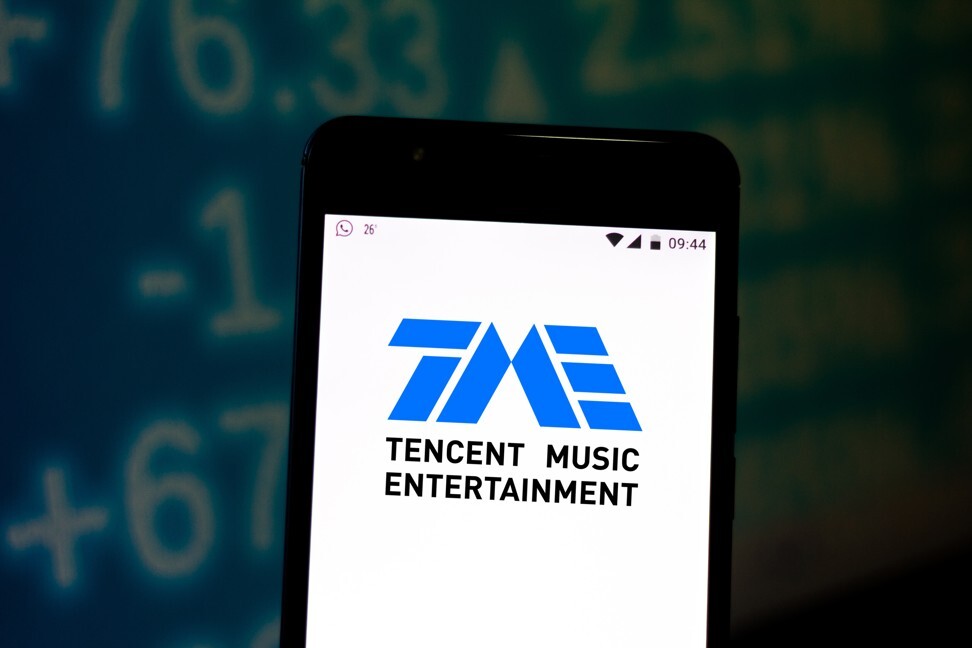 By comparison, closest competitor NetEase Cloud Music – operated by
NetEase
, China's second-largest video games company – had about 150 million MAUs in the same period, according to estimates by QuestMobile and Deutsche Bank.
Tencent could face penalties for not properly reporting past acquisitions and investments for antitrust review, which might force it to sell its Kugou and Kuwo apps, according to a Reuters report last month, citing people familiar with the matter.
Antitrust authorities can order companies to dispose of equities and other assets, and conduct necessary measures to restore the firm's status before it made an acquisition considered "a violation of concentration of undertakings" under China's anti-monopoly law, according to Liu Xu, a researcher at the Intellectual Property and Competition Law Research Centre at Tongji University in Shanghai, in a blog post published on WeChat in January.
"[China's internet companies] grew wildly in an environment that was all about survival of the fittest, so they generally lacked awareness for compliance," Liu said in an interview with the Post. "The best and simplest starting point [for an antitrust investigation] is to look into Tencent Music's acquisition of China Music Corp."
In 2016, Tencent
bought a majority stake in China Music Corp
, which operated Kugou and Kuwo, in a deal valued at US$2.7 billion. Tencent proceeded to merge its QQ Music business with those two apps to form music-streaming giant TME, which went public in the US in 2018.
At the time, the combined domestic market share of the three music-streaming apps was 71 per cent, led by Kugou's 33.7 per cent share, according to market research firm Sootoo.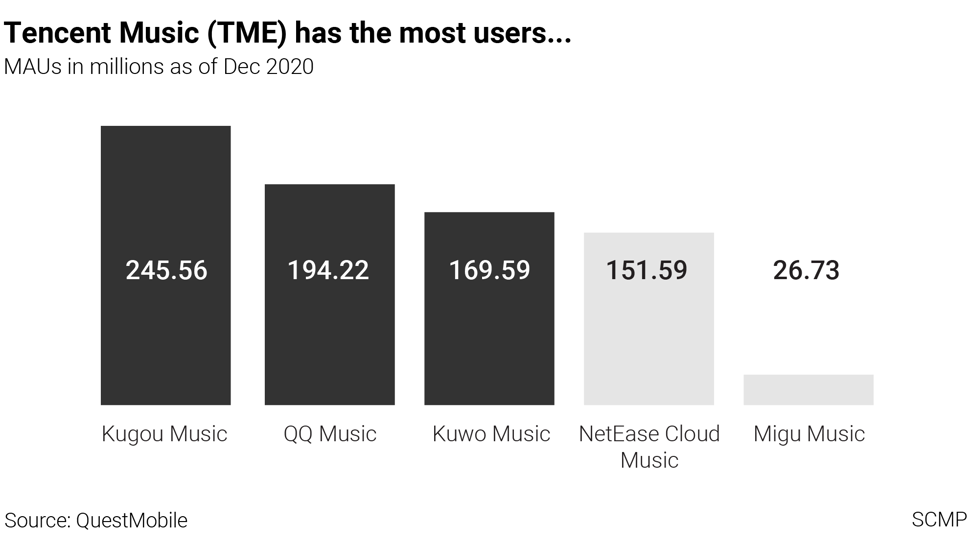 On top of increasing the number of Tencent's online music-streaming users, the acquisition also helped expand its music library. TME, at the time, represented more than 60 per cent of music copyrights in China, according to a report by The Wall Street Journal.
A big reason why mainland Chinese consumers flock to TME's apps is their sheer variety of songs. The company has more than 30 million tracks licensed from domestic and international music labels, including through master distribution and licensing agreements with music labels, such as Sony Music Entertainment, Universal Music Group, Warner Music Group, Emperor Entertainment Group and China Record Group Co.
For years, Tencent paid hefty fees to strike exclusive licensing deals with major record labels. TME's expanded operation, however, has given the company a big advantage when sublicensing songs to rival platforms in China, including NetEase Cloud Music.
That practice has led to complaints from smaller music-streaming players, some of whom did not survive the industry's expensive fight for music copyrights.
Alibaba-owned music-streaming app Xiami, which was shut down in February this year, admitted that missed opportunities to land major copyright deals led to its demise. Alibaba is the parent company of the Post.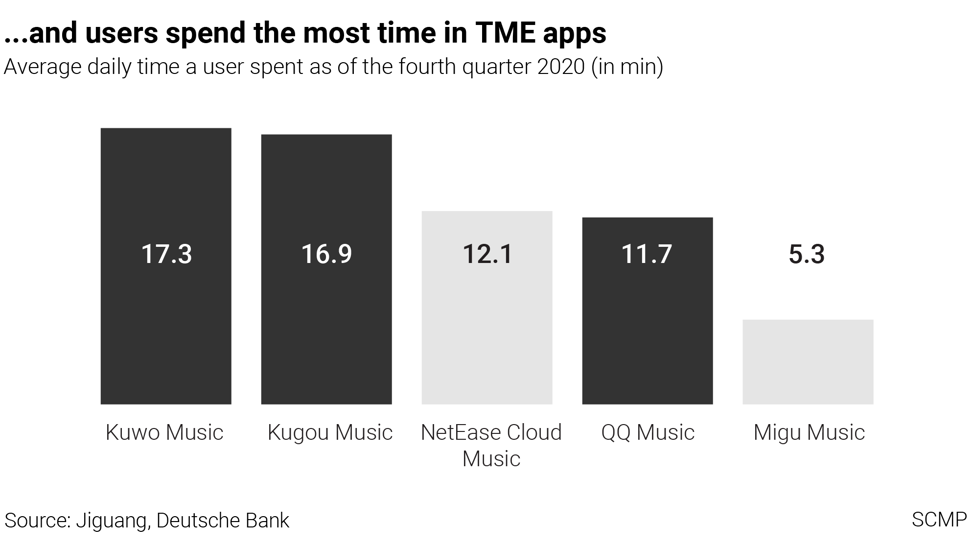 At one time, Xiami had a playlist of more than 30 million songs – including Chinese and Western tracks – and more than 40,000 musicians were posting their work across 1,000 genres, some doing it for free as a way to promote their work.
"The whole industry has been overpaying the content cost twice, three times or even more to the label companies in this unfair set-up," said NetEase chief executive
William Ding Lei
during his company's earnings call in the fourth quarter of 2019.
Regulators had taken notice of Tencent's dominant position in the online music market years before Beijing's recent crackdown on Big Tech.
In 2017, China's National Copyright Administration summoned music-streaming services operators, including Tencent, Alibaba and NetEase, to a meeting to convince them to work together and stop their fight over exclusive licensing deals.
That intervention led to an agreement in 2018 between the operators to share up to 99 per cent of their music content, but
experts said the remaining 1 per cent
was what mattered most because it covered the most popular artists.
In January 2019, the State Administration for Market Regulation (SAMR) launched an antitrust investigation into TME that focused on its dealings with the world's biggest music labels. In January of the following year,
that inquiry was suspended
.
Reasons for that decision and whether there were any penalties imposed on the firm were not clear.
TME did not immediately reply to a request for comment.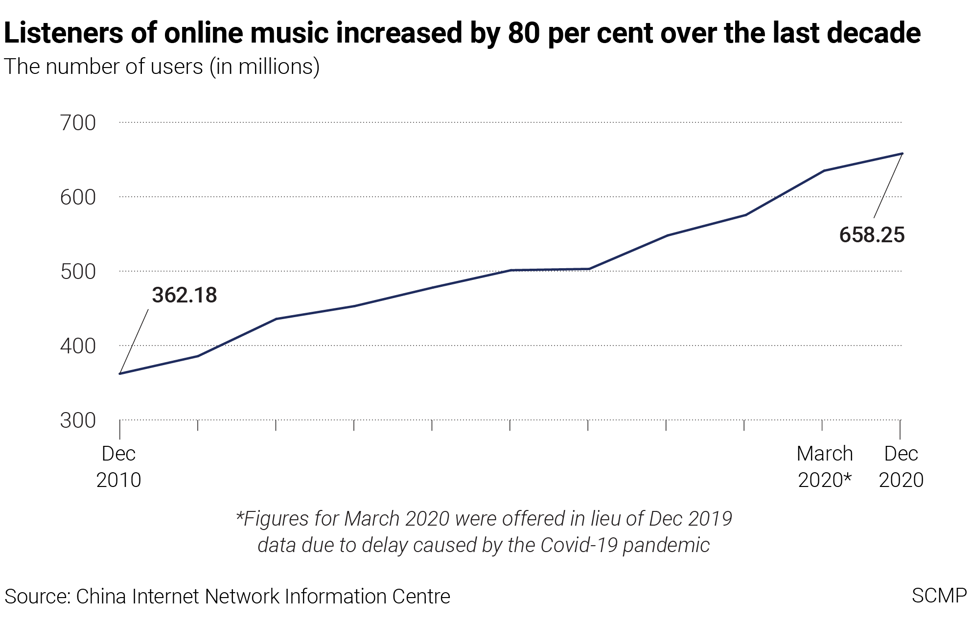 SAMR's decision to pause that investigation, according to some legal experts, may have been based on article 45 of China's anti-monopoly law, which states that a suspension can happen when a company has taken measures to correct their misconduct, according to legal experts.
The regulator's action at the time is in stark contrast with the current approach by Beijing to bring in line the country's Big Tech companies.
Regulators last year
foiled the largest stock sale in global finance
when they called a halt to the November 5 debut of financial technology giant
Ant Group
's shares on the Shanghai and Hong Kong exchanges, less than 48 hours before the highly anticipated start of trading. Ant, which operates the ubiquitous mobile payment service Alipay, is an affiliate of Alibaba.
"The drastically different regulatory approach [taken in those two cases] can be explained by the shift of the top-down initiative from Beijing," said Angela Zhang, a law professor at the University of Hong Kong and author of the book entitled Chinese Antitrust Exceptionalism.
"Before Ant Group's IPO debacle, the Chinese government put a great emphasis on applying a cautious and tolerant approach in regulating Big Tech."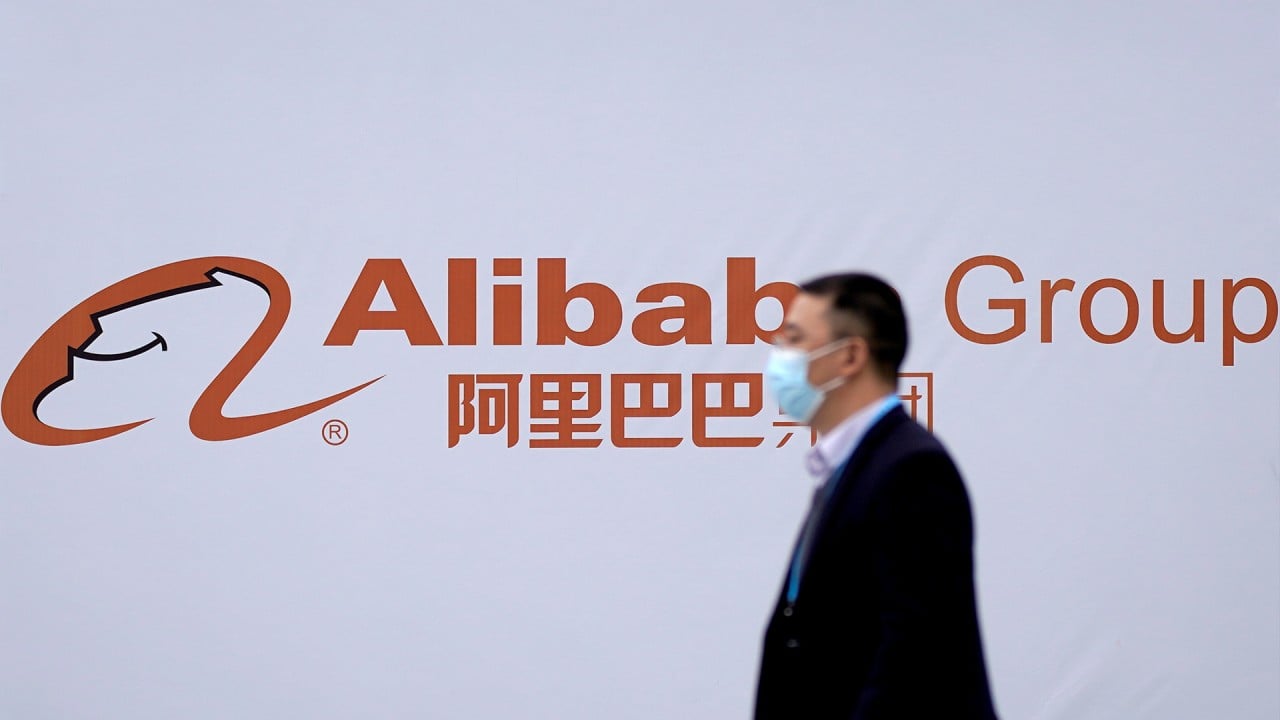 01:26
China kicks off antitrust probes into Alibaba over alleged monopolistic practices
China kicks off antitrust probes into Alibaba over alleged monopolistic practices
What may have helped TME's case was a deal struck by NetEase in August last year to
license songs from Universal Music Group
for the first time. The world's biggest music company said it agreed to license tunes to both TME and NetEase Cloud Music.
It is better for TME to abandon its exclusive copyright model, according to Yang Dong, a law professor at Renmin University of China in Beijing. He said that approach "not only improves Tencent's compliance, but also allows musicians to earn more through copyright licensing".
In the first half of 2020, TME's apps had a 66.4 per cent share of digital music downloads, while NetEase Cloud Music had a 17.6 per cent share, according to figures from Beijing-based BigData-Research.
There were an estimated 658 million online music subscribers out of the country's 989 million internet users at the end of December last year, according to a report published by the state-run China Internet Network Information Centre.
Although the exclusive licensing model has proved unsuitable in China's online music market, "music-streaming platform's competition for licences is still heated", said Zhou Qian, co-founder and chief executive of HiFive, a music copyright management company based in Beijing and Chengdu.
While there continues to be a certain level of antitrust risk for TME, the company is expected to manage it better than others.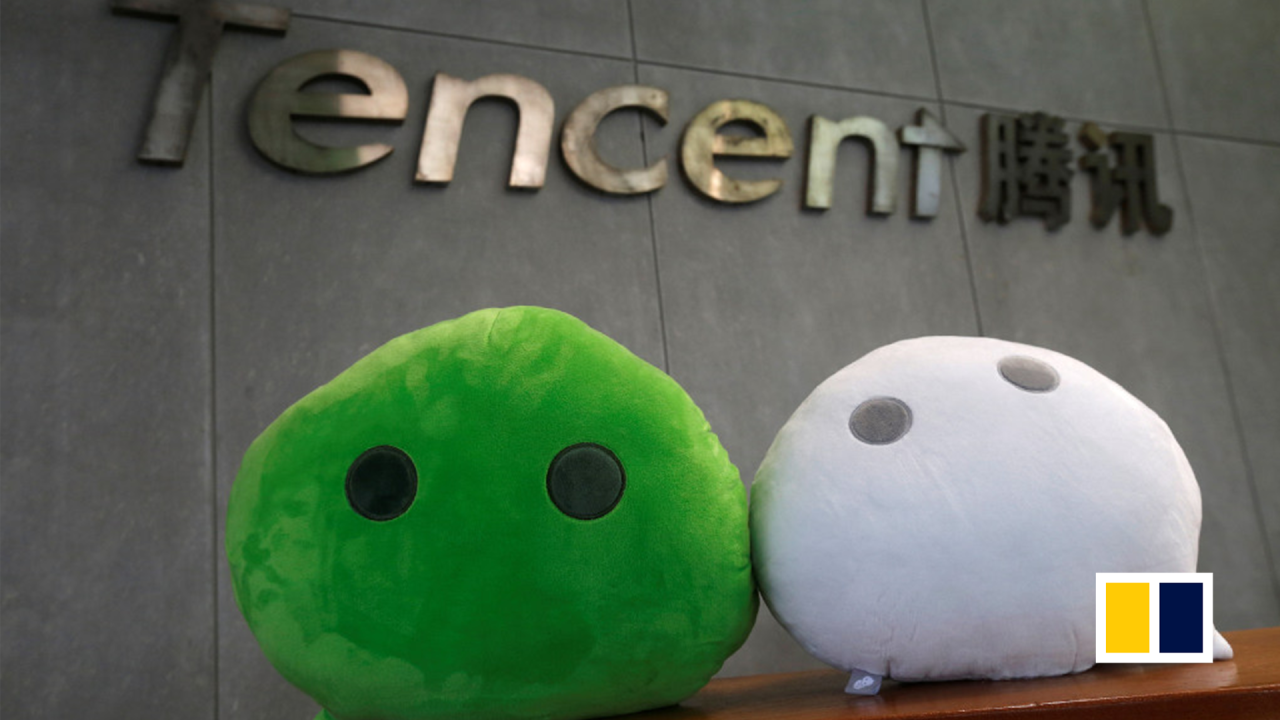 02:26
What makes Tencent such a tech goliath?
What makes Tencent such a tech goliath?
TME's exclusive licensing deals with the three big music labels have either expired or will expire soon, which means all online music platforms are now able to license music from the labels directly going forward, according to a research report from Deutsche Bank.
It also indicated that Chinese regulators' antitrust concerns are more focused on transaction-based platforms, which are deeply involved in the physical economy and offline businesses.
Tongji University's Liu, however, said that a lack of transparency in China's law enforcement system complicates the issue.
"China's antitrust law enforcement has run into a big problem: many former officials have joined internet companies, which could make investigations more difficult," Liu said. "They could tip off companies on the progress of inquiries, including evidence gathered and penalties. This is a situation that hasn't been brought under control."
At TME, for example, the former director at the Ministry of Commerce's anti-monopoly bureau, Xie Lin, now works as the company's director of policy and regulation, according to a recent report by the The Financial Times and public records online. Cui Shufeng, former deputy director at the ministry's anti-monopoly department, serves as the director of the Competition Policy Research Centre at the Alibaba Research Institute.
Communist Party officials vowed to crack down on such practices. Regarding former SAMR officials who join big internet companies, the Central Commission for Discipline Inspection, China's top anti-corruption body, recently said that it will strictly investigate cases in which "antitrust law enforcement staff colludes with relevant companies".
"Under these circumstances, an investigation from the anti-corruption body might help push things forward," Liu said.
TME will report its first-quarter financial results on May 17. The company is expected to post a net income of 960.46 million yuan (US$148.80 million), up 8 per cent from a year earlier, on the back of a 23 per cent jump in sales to 7.75 billion yuan (US$1.2 billion), according to Bloomberg's forecasts.