JD.com
Get more with myNEWS
A personalised news feed of stories that matter to you
Learn more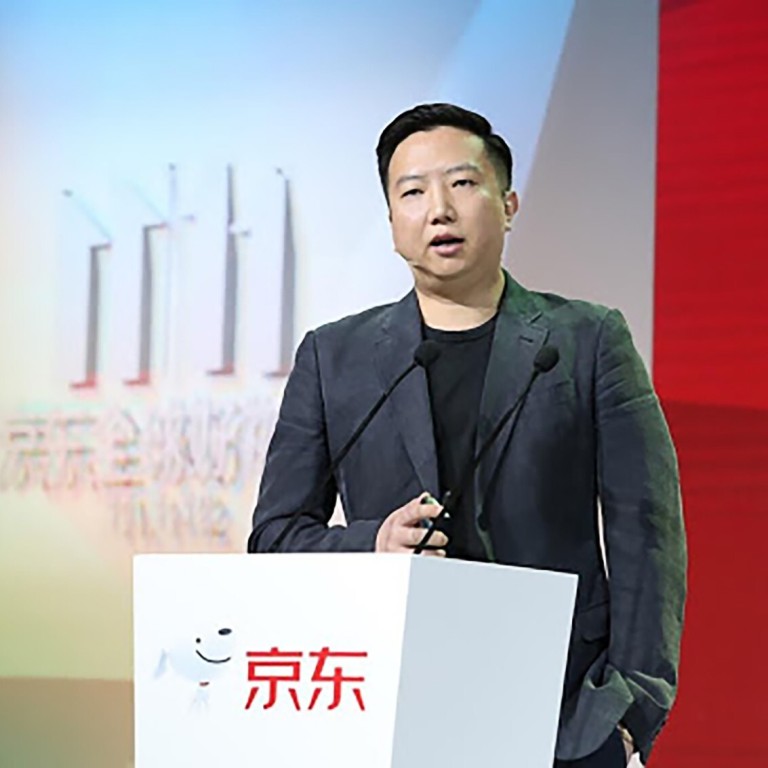 JD Logistics CEO takes an unlikely path into China's Big Tech sector
Yu Rui, 38, started his career in China's vast logistics industry as a management trainee at e-commerce giant JD.com
He now heads a business with a quarter of a million employees and more than 800 warehouses spread across the country
As chief executive of
JD Logistics
, 38-year-old Yu Rui is poised to emerge as one of the most influential figures in China's vast logistics services industry, as the company moves forward with the second multibillion-dollar initial public offering (IPO) on the Hong Kong bourse this year.
JD Logistics, which was formed in April 2017 as a separate business unit under Chinese e-commerce giant
JD.com
,
started marketing its public float on Monday
, which could see the firm raise as much as HK$26.4 billion (US$3.4 billion) in the city where Yu is a resident.
On the back of a nationwide network of fulfilment centres, JD Logistics provides its parent firm and third-party companies with integrated supply chain and logistics services, including warehousing, transport, delivery and after-sales services. The Beijing-based firm, which has a quarter of a million employees and more than 800 warehouses spread across the country, also provides cloud-based logistics technology services and data analytics to third-party clients.
With Yu at its helm, JD Logistics is differentiating itself from other prominent players in China, the world's biggest logistics market in terms of spending, by touting its tech-driven operations, including the use of autonomous mobile and sorting robots as well as
self-driving vehicles
to enhance efficiency and delivery speeds.
The company's Hong Kong IPO would mark another milestone in what has been an unlikely career path for Yu in China's hi-tech industry. Yu and JD.com declined interview requests for this article.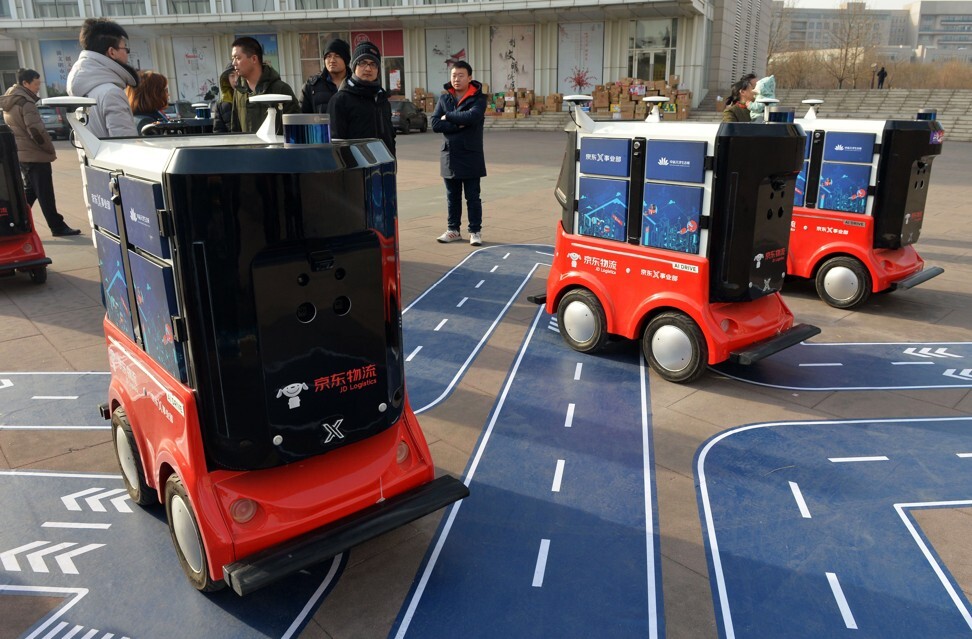 Yu initially worked in China's insurance industry after obtaining a law degree from the Chinese University of Political Science and Law in Beijing, according to a person familiar with Yu's early professional career, who declined to be named.
He was noticed by JD.com founder and chief executive
Richard Liu Qiangdong
when Yu handled an insurance claim at a warehouse owned by the company, when it was just a four-year-old e-commerce start-up. Liu credited Yu for being a responsible and reliable worker, according to the person.
That encounter led to a job offer. Yu joined JD.com in 2008 as a management trainee, part of an internal cadet system created by Liu to spot and train talent for management positions.
Yu quickly built up his reputation as a hard-working and capable manager on the logistics business, a strategically important operation that involves a lot of manual labour in warehouses where goods are stored and prepared for distribution.
In those early days, JD.com's warehouse managers and employees often had to work overnight to check goods on shelves, especially before major online retail events like the
618 Midyear Shopping Festival
– a sales campaign started by the company.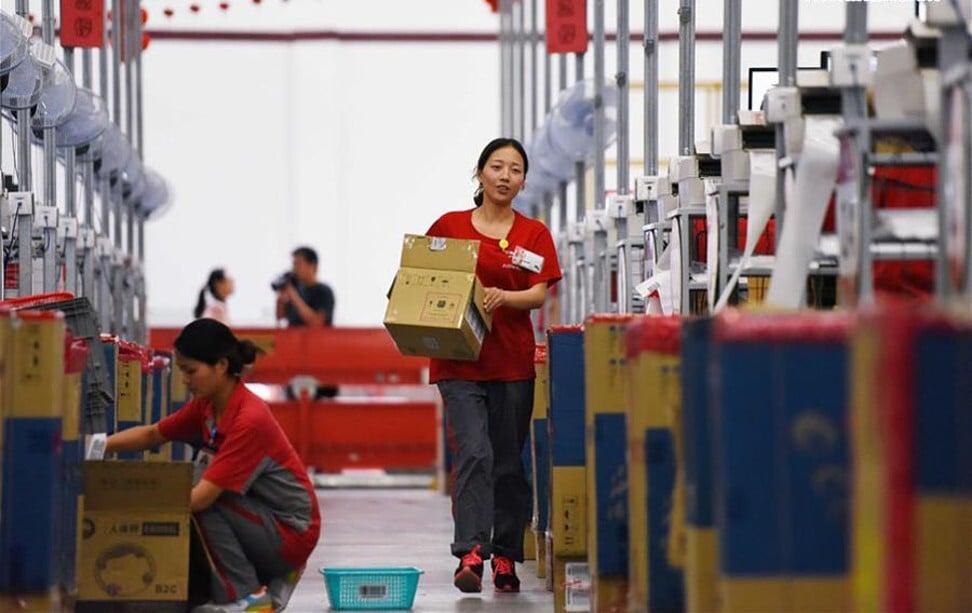 At JD.com, Yu is known for his attention to workplace conditions, according to a local media report. Citing a widely circulated anecdote, the report said Yu at that time found that warehouse workers on night shift had to rely mostly on coffee and instant noodles for energy. To do away with such an unhealthy routine, Yu set up a breakfast stand that would open near the warehouse's gate at 11pm, so that workers can have hot and healthy meals to help them as they laboured overnight.
He was soon promoted as JD.com's logistics manager for central China in 2011. Two years later, Yu took on the post of general manager for eastern China, which represents the most important regional e-commerce market because it covers major cities like Shanghai and Hangzhou, capital of Zhejiang province. Hangzhou is the home base of
Alibaba Group Holding
, owner of the
South China Morning Post
and the main e-commerce rival of JD.com.
It was during his stint in eastern China that Yu further burnished his reputation, gaining recognition from colleagues and competitors alike. At the time, Yu declared that JD.com's delivery service under his watch can reach "any corner in east China, apart from the Diaoyu Islands", a disputed area controlled by Japan that is also known as the Senkaku Islands.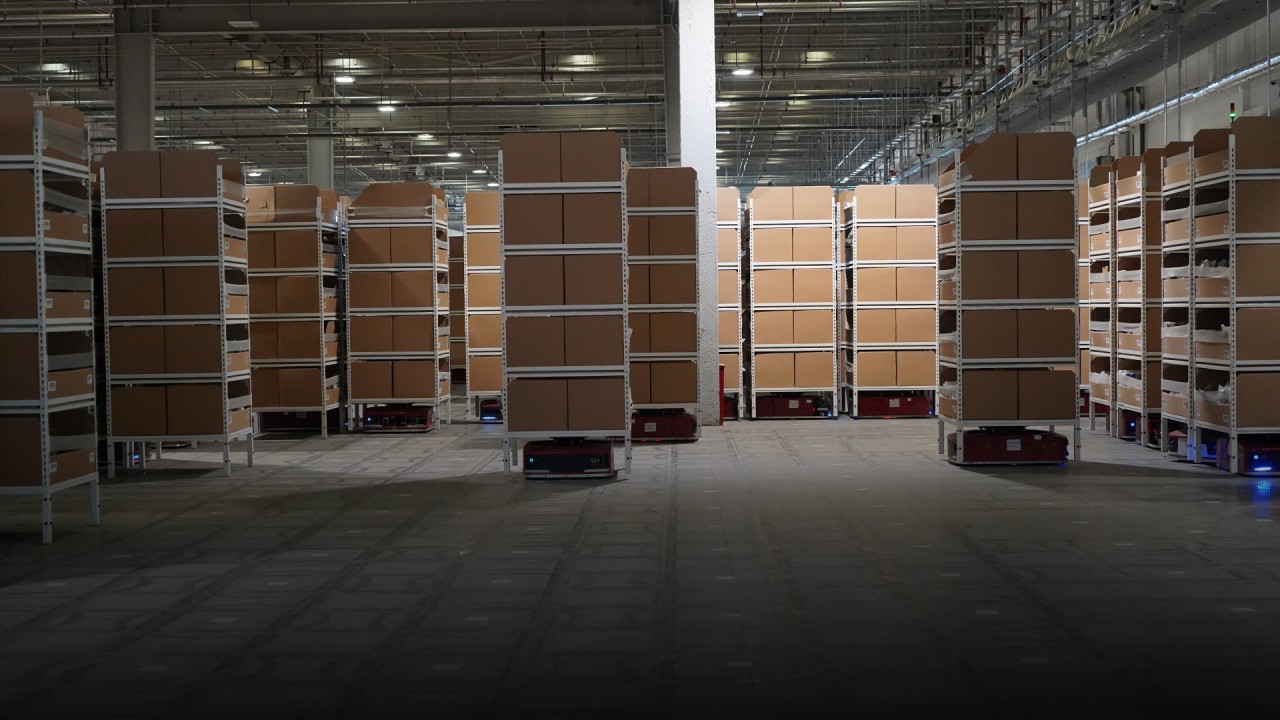 02:20
Intelligent sorting systems help China's JD.com cope with demand during Covid-19 pandemic
Intelligent sorting systems help China's JD.com cope with demand during Covid-19 pandemic
Yu was promoted as JD.com's youngest vice-president when goods distributed under his territory accounted for a quarter of the company's total fulfilled deliveries. He then left the company for a short spell, for unknown reasons, before returning in 2016 to serve as president of YHD.com, an online retail platform owned by JD.com.
In February 2019, Yu was appointed as JD.com's group chief human resources officer at a time when the company was struggling to deal with tough competition, rising costs and the implications from a
rape case filed against company founder Liu
by a student in Minneapolis. Criminal charges against Liu were
eventually dropped
.
In a rare interview with local magazine
China Entrepreneur
published in August 2020, Yu was quoted as saying at that time that JD.com was in crisis and
needed an organisational revamp
. Yu fired 10 per cent of the company's vice-presidents and promoted young people to various management positions.
Liu subsequently entrusted Yu with the task of compiling a 9,000-word code of conduct for JD.com employees, known as the JD Domestic Law. It represents a set of behavioural guidelines that helped the company stay the course during its "darkest moment".
Yu was appointed as chief executive of JD Logistics in December last year, replacing Wang Zhenhui who left "for personal reasons". That move fanned speculation that Liu ousted Wang, months before JD Logistics' IPO in Hong Kong, in favour of Yu who has proven his capabilities and loyalty over the past 13 years.
In the official company biography of Yu, he is described as "a leader trained and cultivated by JD.com". The firm's prospectus also showed that Yu is a permanent resident of Hong Kong. He has been described by multiple reports in Chinese media as someone "born in a typical middle class family in Hong Kong".
Apart from Yu, the founder and chairman of Shenzhen-based logistics giant SF Express, Wang Wei, is another Hong Kong resident.
Beyond JD Logistics' IPO, Yu will be challenged by the likes of SF Express in a highly competitive industry known for its brutal price wars. Despite that, JD Logistics will continue to rely on its parent, according to Chen Tao of research and consulting firm Analysys, until the company can stand on its own and further expand its business.