Tencent
Get more with myNEWS
A personalised news feed of stories that matter to you
Learn more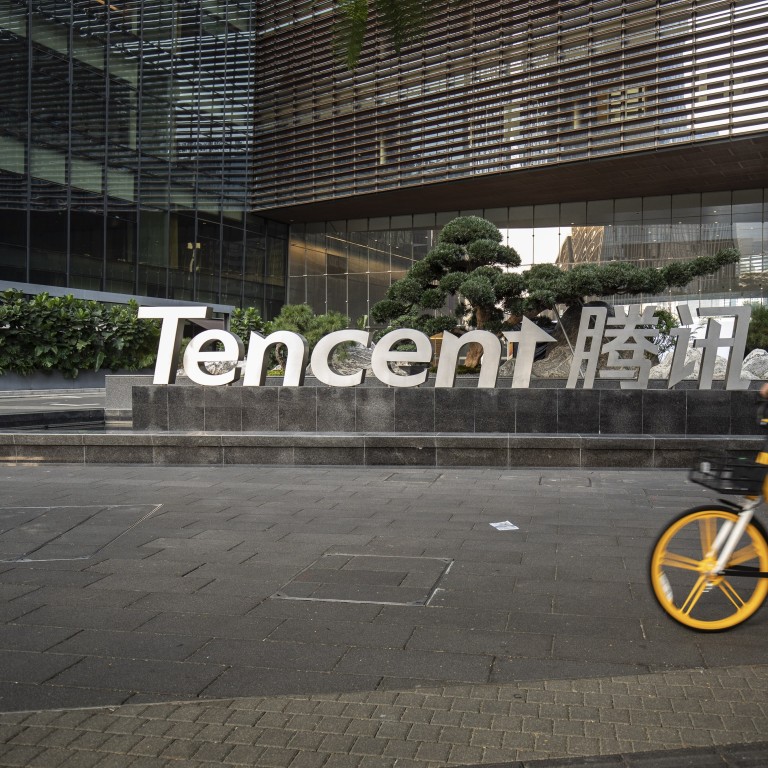 Tencent investments push profits up 65 per cent in first quarter, as gaming and fintech units grow with Beijing scrutiny
China's biggest social media and gaming company pulled in US$7.4 billion in profit and US$21 billion in revenue, beating estimates
Tencent says it is increasing investments this year and is bullish on China's digital currency despite antitrust scrutiny from Beijing and multiple fines
Tencent Holdings
saw profit jump 65 per cent in the first quarter on the back of strong returns from its myriad investments and growth in its gaming and fintech units, even as the company remains clouded by the possibility of new fines from Beijing amid a continuing Big Tech crackdown.
The Hong Kong-listed company reported a profit of 47.8 billion yuan (US$7.4 billion) in the quarter ended March, compared with 28.9 billion yuan in the same period of 2020 and above consensus expectations of 34.4 billion yuan. Revenue reached 135.3 billion yuan, a rise of 25 per cent, compared with 108.1 billion yuan last year. It was more than the 133.8 billion yuan consensus estimate from 25 analysts compiled by Bloomberg.
"The numbers are quite satisfactory, but I can only say that it meets expectations," said Shawn Yang, Shenzhen-based managing director of Blue Lotus Capital Advisors. "The fintech and cloud sector is better than I expected, considering the entire cloud industry has slowed down a bit this quarter in the post-pandemic period."
While Tencent's core business units saw strong growth for the quarter, its various investee companies helped make this a banner quarter for profits. Company president Martin Lau also promised more investment activity going forward.
"The most important driver [of our investment activity] is that we have seen an acceleration of market trends, which include the businesses that are moving online," Lau said during the earnings call on Thursday. "And we're seeing an expansion in terms of game users, and also the next stage of the short-video content growth."
Tencent's investments have been especially successful in gaming and short videos, a booming area of social media dominated by
ByteDance
's TikTok. Tencent is a backer of
Kuaishou
, the main rival of Douyin, the Chinese version of TikTok.
Kuaishou went public
in February.
Tencent CEO Pony Ma Huateng emphasised the company's success in these two areas.
"During the first quarter, we delivered solid growth across our businesses while continuing to enhance our products and services," Ma said in a statement. "We are stepping up our investment in areas including business services and enterprise software, high-production-value games, and short-form video."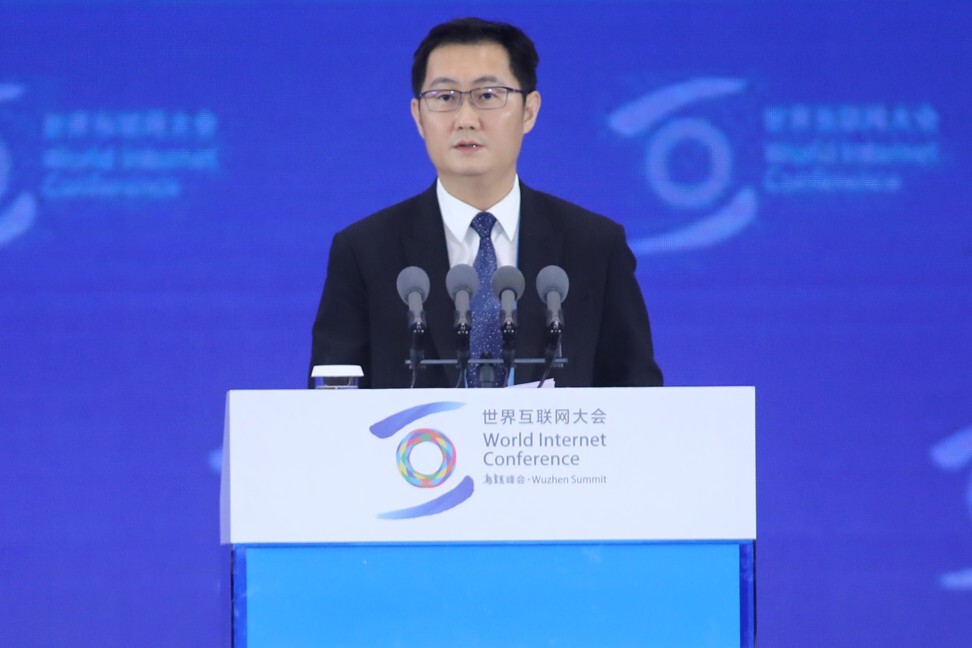 The tech giant's shares rose 0.25 per cent on Thursday ahead of the earnings announcement, closing at HK$609 (US$78).
Tencent's stock faced pressure in April when Naspers, a major shareholder,
sold a 2 per cent stake
in the social-media giant, worth HK$114.17 billion. This was the second time the South African internet company, one of Tencent's earliest investors, sold part of its shareholding.
The company's continued growth comes at a sensitive time for Tencent, which has become a target of China's antitrust efforts as the government cracks down on Big Tech.
In the last five months, Tencent and its subsidiaries have been hit with five fines totalling 2.5 million yuan.
"Industry-wide antitrust regulation should have a limited impact on Tencent," Ella Ji, managing director at China Renaissance Securities, wrote in a recent note.
In gaming, which accounted for a third of Tencent's revenue in the first quarter, the biggest challenge is not regulatory oversight, according to Ji, but competition.
"Although Tencent produces and distributes top games in both China and the global markets, and in our view, is not as impacted by the antitrust regulations as its peers, the competition among licensed games remains intense," Ji said.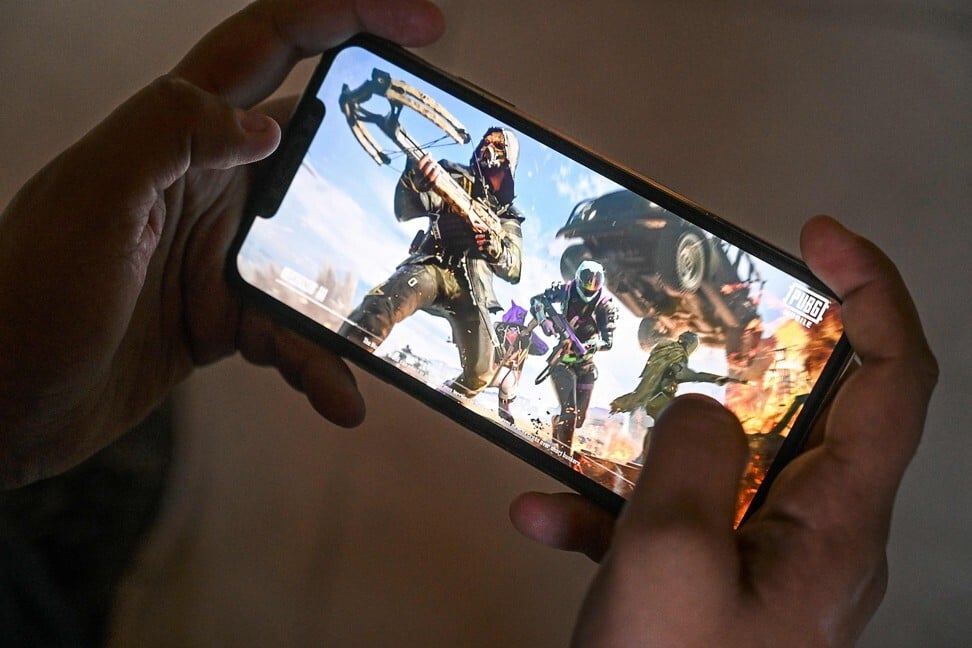 Revenue from Tencent's gaming business reached 43.6 billion yuan last quarter, up 17 per cent compared with the same period last year. This was owed largely to global revenue growth in mobile gaming, which saw a year-on-year increase of 19 per cent to 41.5 billion yuan. PC gaming revenue was up 0.8 per cent to 11.9 billion yuan.
Another important area of growth for the tech giant is fintech and business services, including cloud, Tencent's fastest-growing business segment last quarter, with revenue growing 47 per cent to 39 billion yuan. The company credited the growth partially to recovery from the impact of the Covid-19 pandemic last year, which kept consumers at home, and further adoption of mobile payments.
Tencent is one of China's largest fintech players. The company's WeChat Pay, which runs inside its ubiquitous social messaging app, is one of the country's top two mobile payment services. WeChat had a total of 1.24 billion monthly active users at the end of March.
However, Beijing regulators have become especially wary of Big Tech's forays into finance. The government is likely to push the tech giant into putting its financial services into a holding company, according to Bloomberg, mirroring what
happened to Ant Group
, the fintech spin-off of e-commerce giant
Alibaba Group Holding
, owner of the
South China Morning Post
.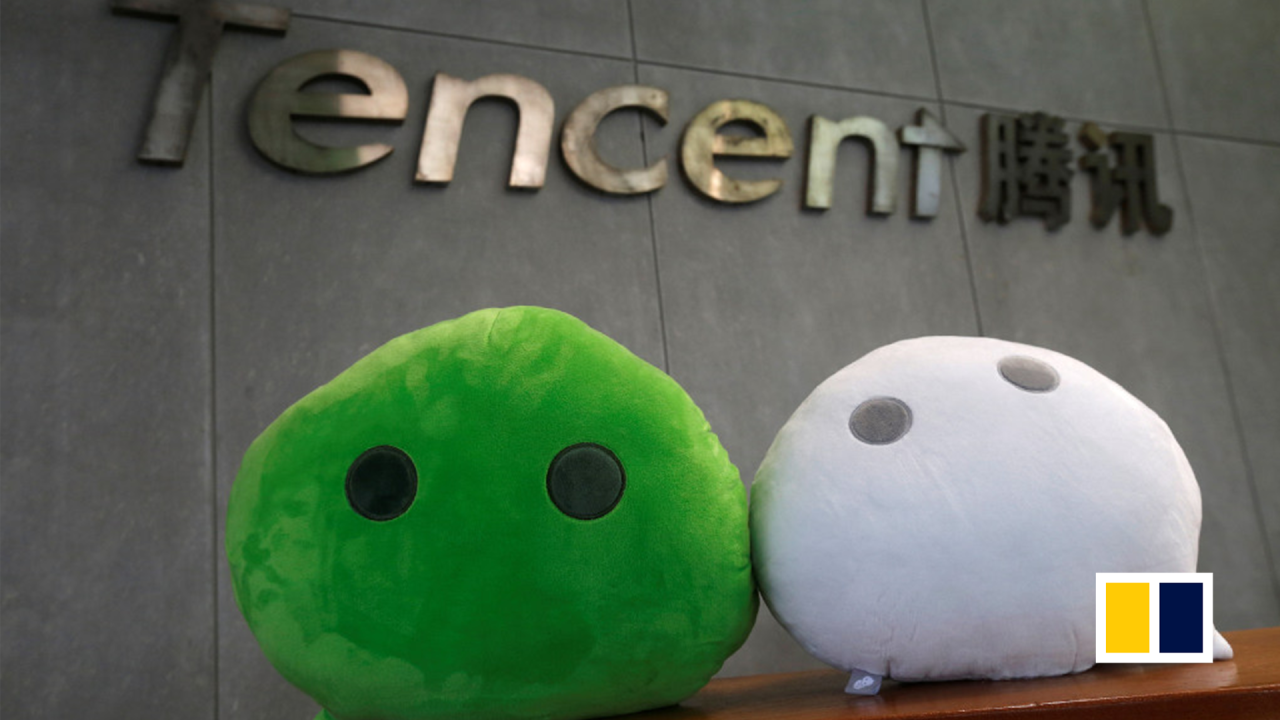 02:26
What makes Tencent such a tech goliath?
What makes Tencent such a tech goliath?
"There's quite a bit of focus on making sure that there's not going to be systemic risk," said Lau, adding that the focus of regulators appears to be on over-lending and over-borrowing. "We are very focused on compliance with risk management, where there is self restraint in terms of the size of our non-payment financial products, especially on the lending size."
Fintech is also important for Tencent in another area: mobile payments. China is currently
trialling a digital yuan
that could be used to replace cash. The mobile payments sector is currently dominated by apps from Ant Group and Tencent, which users tie to their bank accounts. A central bank-backed digital currency could change the competitiveness of those apps or how they work. However, Lau suggested the digital yuan will act similarly to cash, running through the banking system, making it "conducive for [Tencent's] overall payment platform".
"We have already talked about it before in that WeBank is actually a participant within the trial for digital currency, and we will be developing it in order to get WeBank to support that," Lau said, referring to the internet-only bank backed by Tencent.
The scrutiny of fintech is part of a broader Big Tech crackdown that kicked off with investigations late last year, resulting in several fines months later.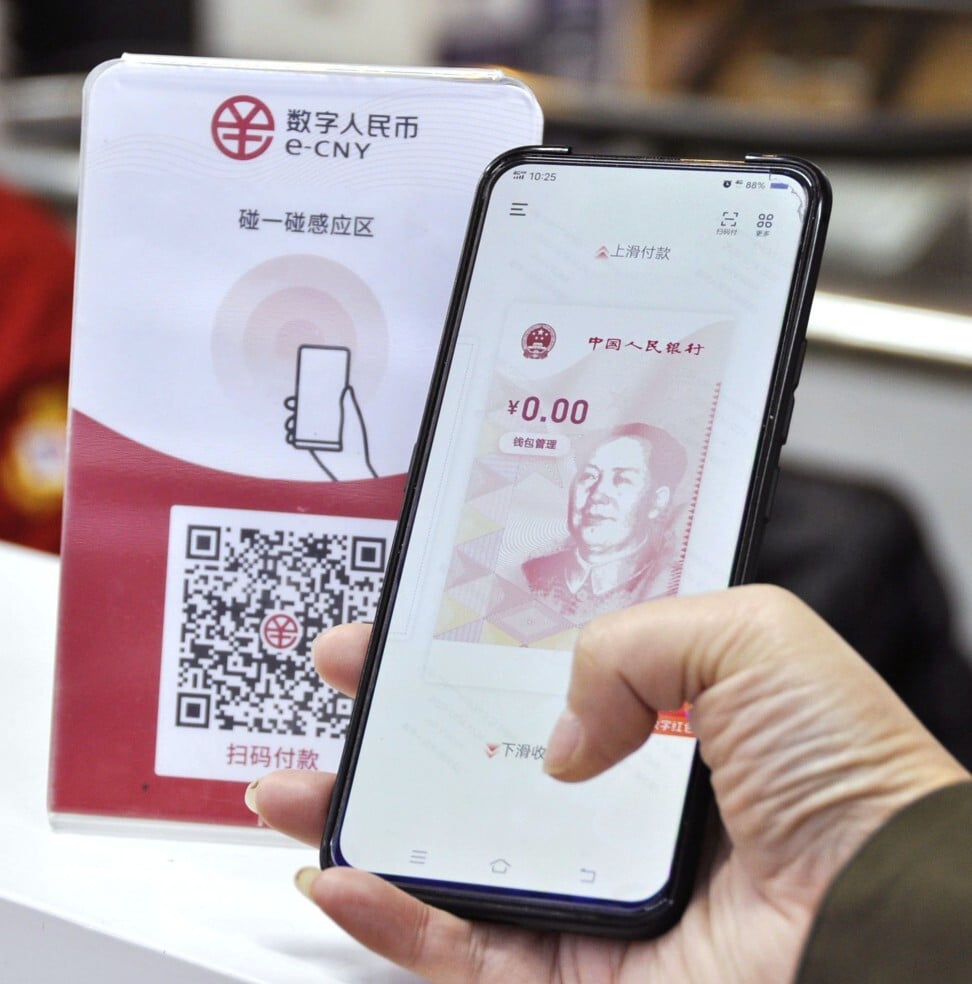 In March, SAMR slapped e-commerce giant Alibaba with a record
18.2 billion yuan fine
for monopolistic behaviour related to forcing merchants on its platforms to exclusively use its services. Regulators also opened an investigation into Tencent-backed food delivery service Meituan.
China Renaissance's Ji expects fintech and cloud applications to accelerate as offline businesses and transactions rebound from the pandemic.
Advertising is also recovering along with consumer demand, as Chinese companies become more comfortable increasing their spending on marketing again. Tencent reported 21.8 billion yuan in revenue for ads, up 23 per cent for the quarter, driven by social ads on WeChat's Moments, a feature similar to Facebook's News Feed.
"We believe the improved [WeChat] ecosystem should eventually enhance user time spend, enlarging Tencent's addressable ad market," He Saiyi, an analyst at Huatai Financial Holdings, wrote in a note last week.
The Shenzhen-based company is also reshuffling its video units by merging them to better compete against rivals.
In April, Tencent Video, the company's Netflix-like video subscription platform, and short-video service Weishi were combined into a new online video operation under its platform and content group (PCG), one of its six business units.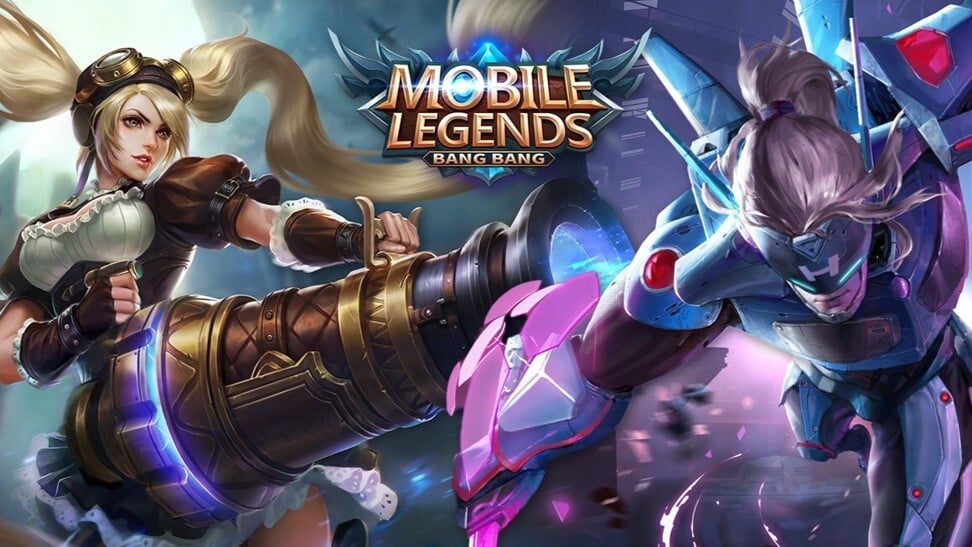 As the world's largest gaming company by revenue, though, Tencent is continuing to aggressively expand in this area as it faces increasing competition from ByteDance, which has been trying to
grow its industry clout
to take on Tencent.
Last week, Tencent subsidiary TiMi Studios signed a strategic partnership with Microsoft's Xbox Game Studios, and on Sunday, the company
unveiled 60 new titles
at its annual video gaming conference.
"We've had some hits globally that were developed in China, including PUBG Mobile … which gives us more confidence to step up our rate of investment," said Tencent chief strategy officer James Mitchell. He added that the company is looking at investing more in marketing and publishing, along with experimental games and "frontier technologies" like cloud gaming.
So far this year, Tencent has invested in or acquired more than 50 game-related companies, five times their total in 2019 and up 60 per cent from last year, according to Niko Partners.
This article appeared in the South China Morning Post print edition as: Tencent posts 65pc rise in profit amid tightening scrutiny