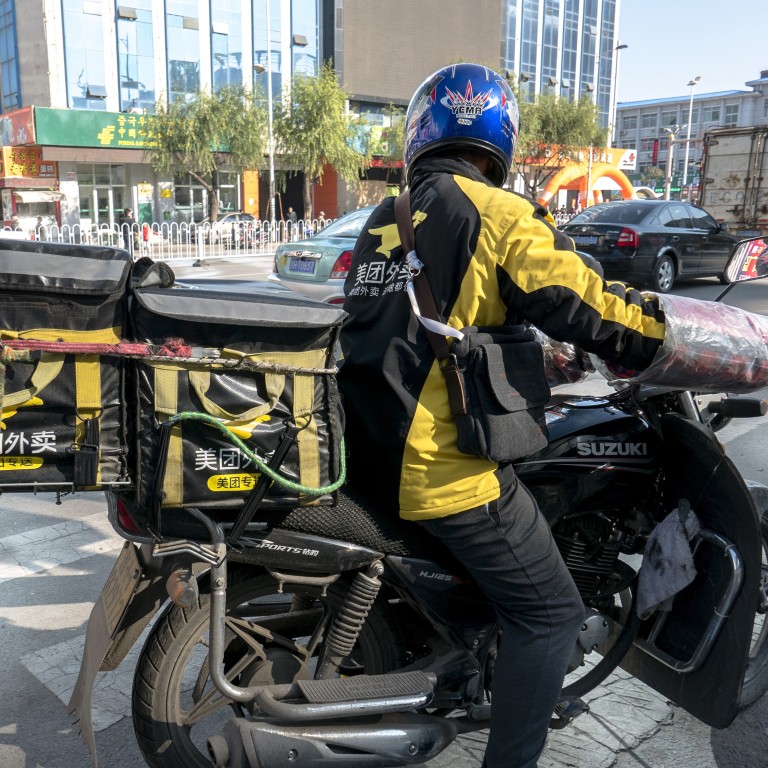 Food delivery giant Meituan to deepen dialogue with regulators after beating estimates to post first-quarter revenue growth
Meituan's first-quarter revenue reached US$5.8 billion, up 120.9 per cent from a year earlier
Net losses widened to US$752 million because of heavy investment in new retail initiatives
"We believe that the government supervision on anti-monopoly practices will benefit the healthy development of the whole internet industry, and promote fair competition and prevent misconduct," said
Wang Xing
, Meituan's founder and chief executive, in an earnings call with analysts after the market close on Friday.
"In response to the investigation, we have set up a dedicated team that is cooperating with the regulator's investigation," Wang said. "We will review our existing business strategies and internal management, and also improve our compliance standards. This is a strategic priority for our company."
Beijing-based Meituan posted revenue of 37 billion yuan (US$5.8 billion) in the quarter ended March, up from 16.8 billion yuan a year ago, on the back of stellar growth from its food delivery, in-store, hotel and travel business segments. That beat the 35.7 billion yuan consensus estimate from a Bloomberg poll of market analysts.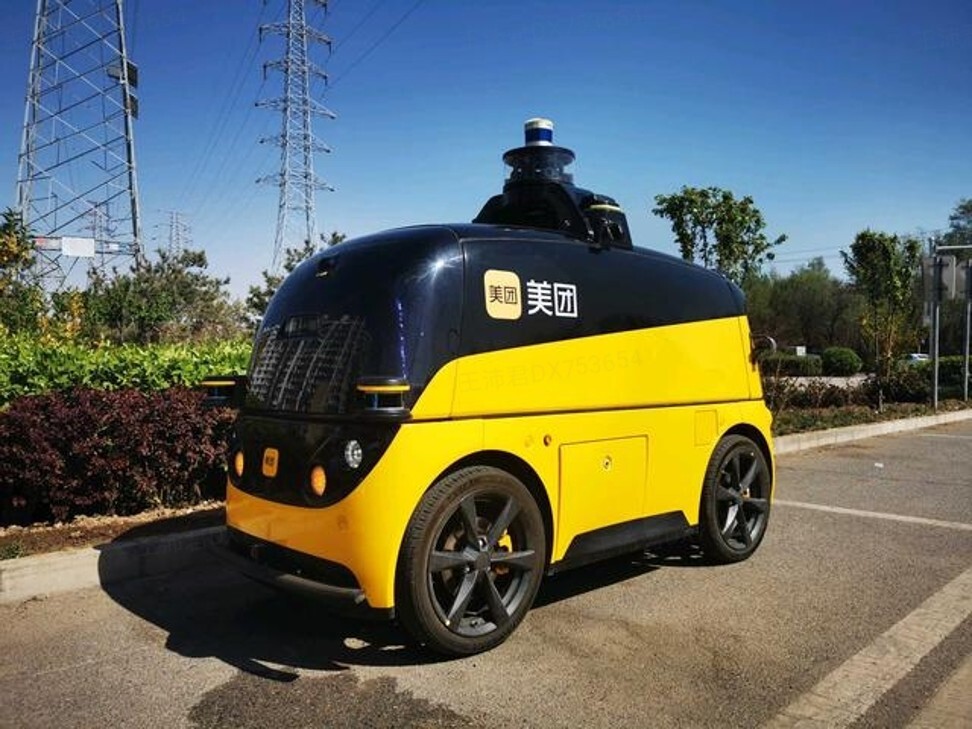 The company, however, recorded a wider net loss of 4.8 billion yuan, from a 1.7 billion yuan loss in the same period last year, that was attributed to heavy investment in new retail initiatives like
community group-buying services
.
Meituan's share price closed down 2.4 per cent to HK$265 on Friday, a 42 per cent decline from its peak of HK$460 in mid-February.
"This year, we have more feedback from the regulators, consumers, merchants and delivery riders," Wang said. "Their voices served as a warning for us, helping us to adjust existing practices and optimise our operations to the best of our ability. They also serve as motivation, inspiring us to do the right thing for the long-term development."
Meituan's efforts indicate its commitment to follow laws enforced by the
State Administration for Market Regulation
(SAMR), which started an investigation of the company as part of a government crackdown on the country's Big Tech sector.
The behaviour redlined by SAMR include forcing merchants to pick one platform, abusing dominant market position, making hostile bids to acquire top players in specific market segments, misusing big data to charge unfair pricing to certain clients, turning a blind eye to inferior quality products, leaking customer data, as well as evading tax payments.
"This quarter's financials were rather predictable: mature components of Meituan's revenue mix – food delivery and in-store, hotel and travel [segments] – showed some progress," said Ivan Platonov, research manager at EqualOcean, an investment research firm focused on China. "Meanwhile, the company kept burning money in the community group-buying space."
Platonov described as more interesting how Meituan expressed its "willingness to comply with regulations amid the current anti-monopoly storm", as well as addressing concerns about delivery riders in China's gig economy.
SAMR is looking into whether Meituan forced merchants to sell exclusively on its platform, a practice known as
"picking one from two"
, after being alerted to the policy by public complaints.
"We will fully respect merchants' independent choice," Wang said on Friday. "We have prohibited any use of exclusive partnerships."
On delivery riders, Wang said they are currently covered by commercial insurance for work-related accidents. "In the near term, we will actively cooperate with the government in terms of purchasing employment injuries insurance for delivery riders on our platforms, and to provide an adequate safety net during their employment," he said.
In its filing on Friday, Meituan said revenue from its food delivery segment jumped 116.8 per cent to 20.6 billion yuan in the first quarter, up from 9.5 billion yuan a year ago. This was primarily attributed to increased commission revenue of 18.4 billion yuan, as order volume grew 111.2 per cent from a year earlier on higher consumption amid the domestic economy's recovery from the Covid-19 pandemic.
Meituan's daily average number of food delivery transactions totalled 32.3 million last quarter, up 113.5 per cent from a year earlier.
Revenue from the company's in-store, hotel and travel segments increased 112.7 per cent to 6.6 billion yuan, as its commission revenue grew 172 per cent to 3.3 billion yuan.
Losses from Meituan's new initiatives and others segment expanded to 8 billion yuan, from 1.4 billion yuan a year ago, as the company ramped up investment in new retail businesses.
This article appeared in the South China Morning Post print edition as: Meituan vows to review practices as revenue soars