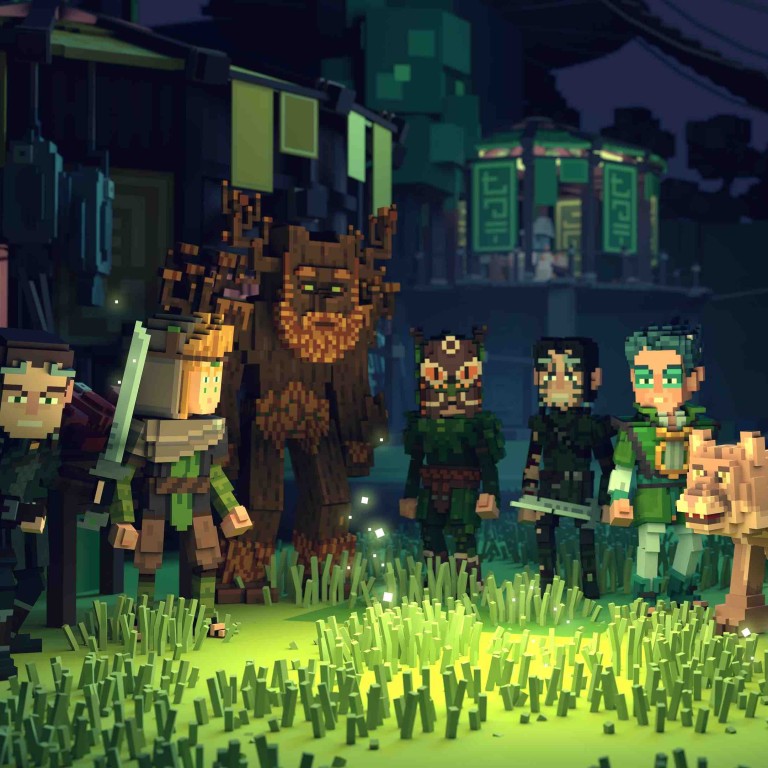 Animoca Brands: How a big bet on blockchain and NFTs minted Hong Kong's latest unicorn
Animoca Brands' private valuation has surged tenfold to US$1 billion on the back of increased interest in non-fungible tokens
Co-founder has pivoted Animoca towards becoming a platform that can charge trade commissions on secure in-game transactions
When the Australian Stock Exchange (ASE) gave Animoca Brands, one of Hong Kong's leading gaming companies, an ultimatum last March, co-founder and chairman Yat Siu faced a tough choice: give up on his vision of the future or face delisting.
At that time, almost no one had heard of non-fungible tokens (NFTs), units of data stored on a blockchain that guarantees a digital asset to be unique. Siu was betting big on this new technology – used to represent and authenticate all things digital from weapons in a game to a digital painting – even at the risk of scaring investors and regulators.
The ASE warned Animoca Brands about governance, personnel and non-compliance issues as it pushed deeper into cryptocurrency activities – ultimately resulting in a March 2020 delisting. Animoca Brands said at the time it did all it could to fight the action, claiming it presented a "thorough and detailed case".
More than a year later, the company's private valuation has surged tenfold to US$1 billion on the back of increasing global interest in NFTs, opening the door for Animoca Brands to become one of Hong Kong's few unicorns last month when it raised US$88 million in its biggest capital infusion since it was delisted.
"[Delisting in Australia] was one of the sacrifices and struggles we had … But you could call it a blessing in disguise," Siu said with a smile on his face in a recent interview with the South China Morning Post.
Sitting in Animoca Brands' office in Cyberport, Hong Kong's snazzy tech and start-up district, the energetic 48-year-old who still dresses like a young Silicon Valley entrepreneur with hoodies and trainers, said he feels a sense of self-validation after everything that has happened, especially now that NFTs are gaining mainstream attention.
Born and raised in Vienna to a musical family from Hong Kong and Taiwan, Siu was a programming whiz who got his first job at the iconic gaming company Atari in Austria when he was still a teenager at school. 
Siu moved to Hong Kong in the 1990s from Boston, where he was attending university, and ended up creating
one of Hong Kong's most successful tech companies
– Outblaze – which at one point claimed to power 30 to 40 per cent of US email traffic, providing the end-user services and back end infrastructure that allowed companies to offer their own branded communication services. 
After selling Outblaze's messaging business unit to IBM in 2009, Siu went back into gaming and founded Animoca, which became a leading global mobile game developer.
Animoca Brands, spun out in 2014, is now one of Hong Kong's best-known mobile gaming and blockchain companies.
The video games business model has gone through major changes since the first commercial video game was introduced in 1971. In the early days, games were sold in a similar way to physical DVDs and CDs, priced anywhere between US$20 and US$60 each.
As video games moved to the internet they increasingly became free to play but featured items users could buy to enhance their experience and progress through their games.
Siu believes that video games are now moving to what he calls the "play-to-earn" model.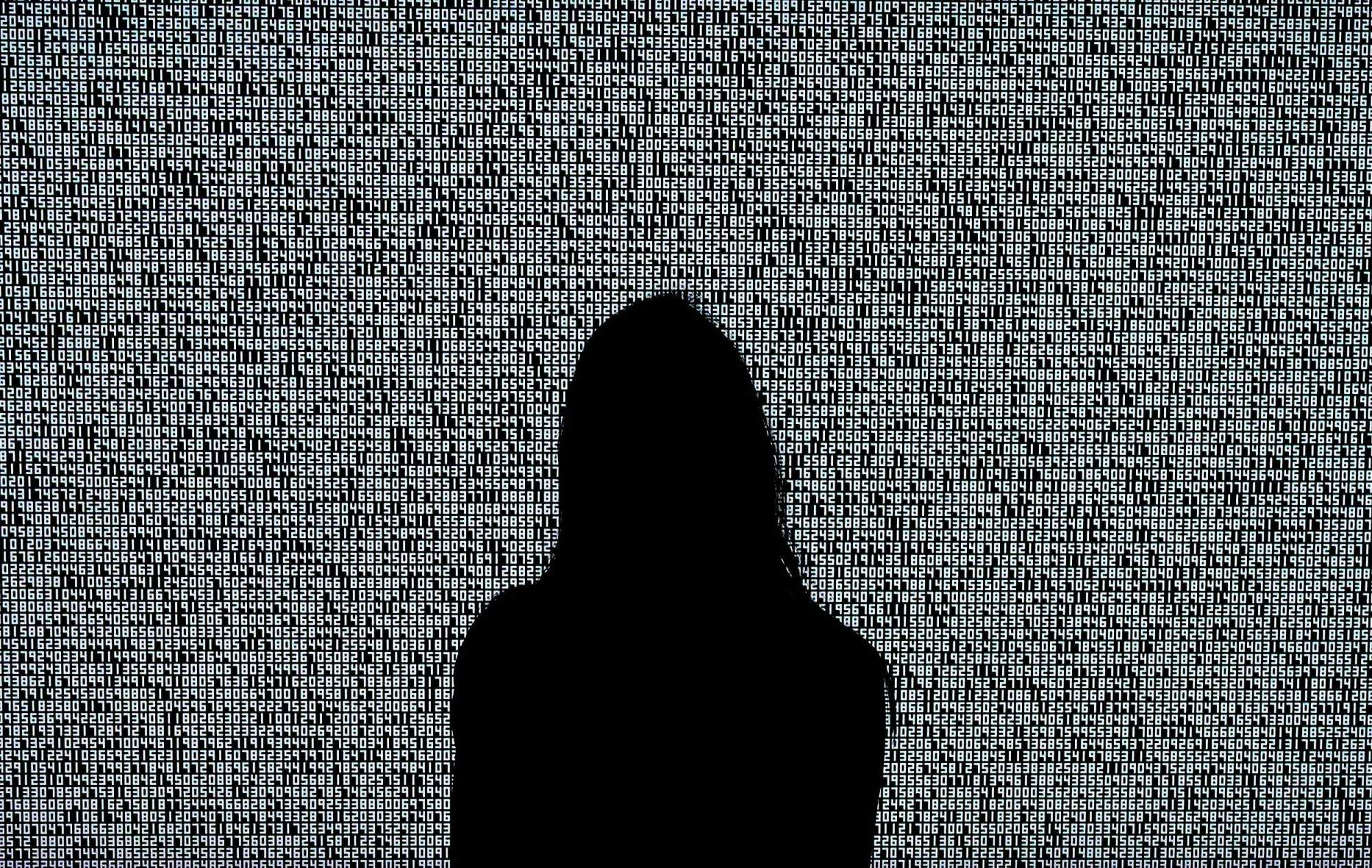 Games have now become vast social platforms where users want to buy and sell things in-game, such as skins and special weapons, as well as own unique digital items. Digital assets, usually developed through great effort and considerable cost in some cases, have become valuable and marketable items.
As such, Siu has pivoted his company towards becoming a platform that can charge trade commissions on secure in-game transactions, a business model he thinks is far better than many current free-to-play games that rely solely on aggressive monetisation features.
Since the very first online games, players have been trading their virtual items either through sanctioned markets in the game or via external, and unauthorised, online marketplaces.
Even for games which have an in-game marketplace, they are often burdened by many security challenges. In 2019, a man in China took his friend to court for selling a game character he spent US$1.4 million on for just US$552.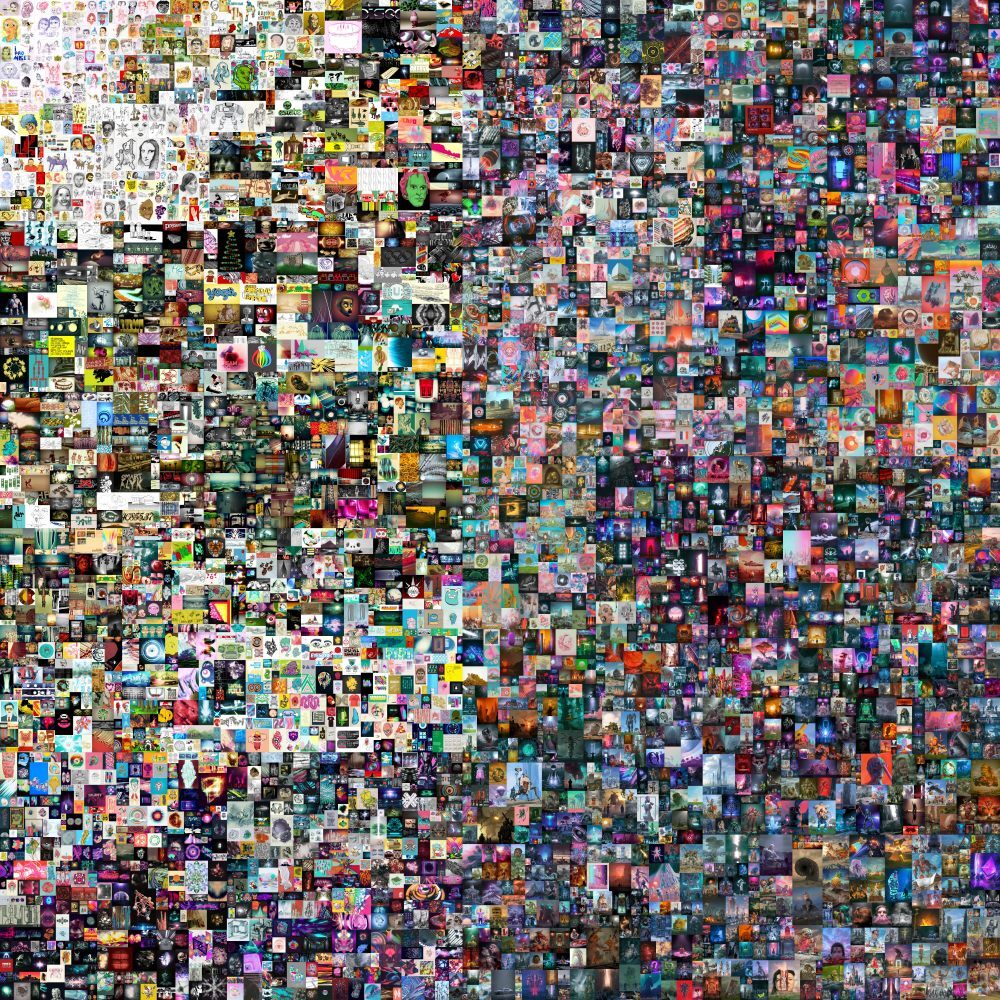 The global virtual goods market is forecast to reach a value of about US$189.7 billion by 2025, up from US$50 billion in 2019, as social networks and online gaming continue to grow at breakneck speed, according to a recent report by Adroit Market Research.
As demand for virtual goods surges, interest around NFTs, essentially digital certificates of authenticity, have mushroomed. As of April, the market for NFT collectibles is now valued at some US$1 billion.
Leah Callon-Butler, director of blockchain consultancy firm Emfarsis, said that video games, like many social networks, are becoming self-publishing platforms for users. But instead of posts, pictures and videos, people are publishing avatars, buildings and mini games on platforms such as Roblox and The Sandbox. 
"Like a beloved toy, or a cherished heirloom, we build emotional attachments to our belongings as they become part of our history and our identity," she said.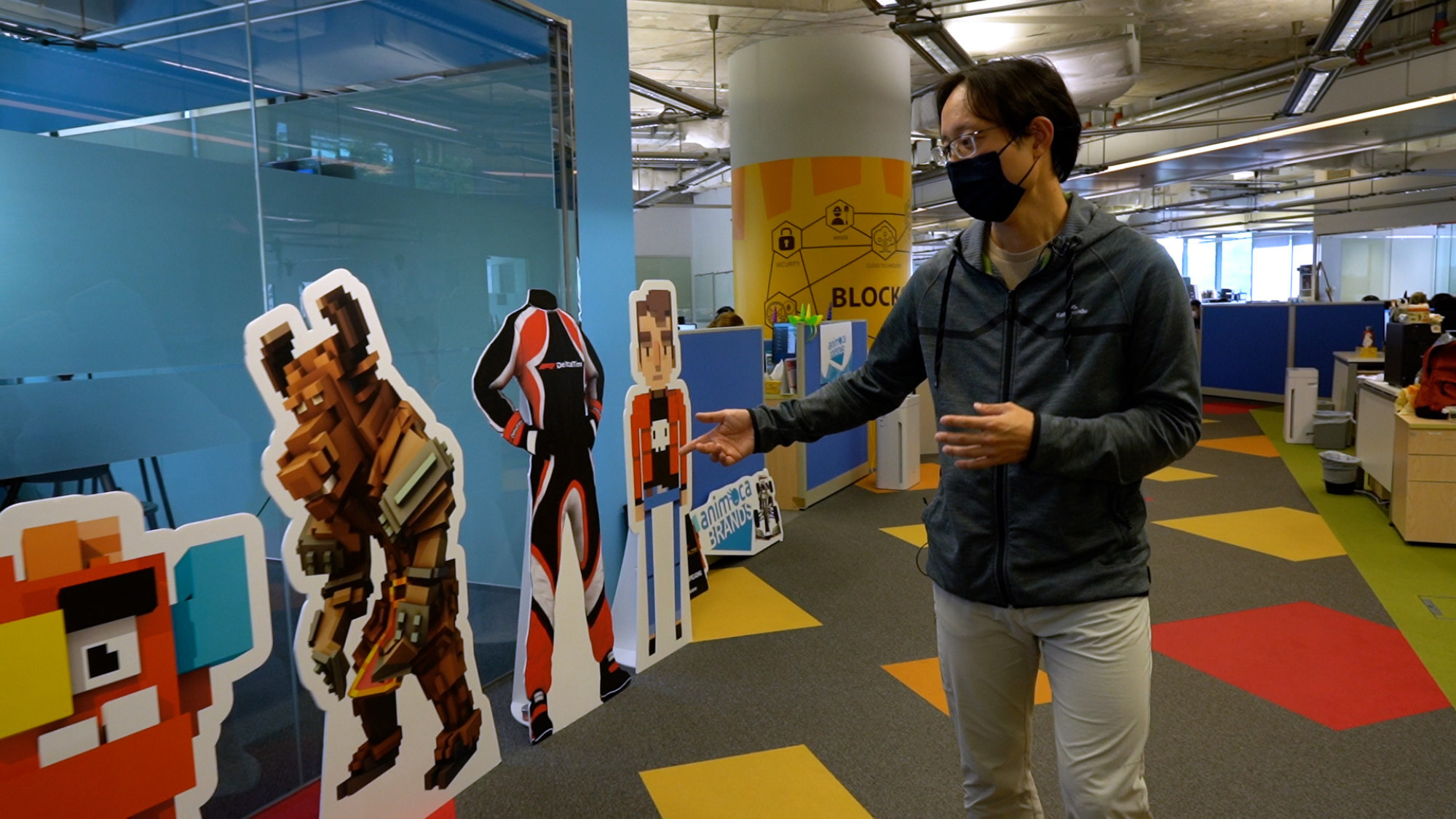 "So, as people spend more of their lives online and in virtual worlds, they will soon come to demand ownership rights over their digital things, just like they do with their physical things today."
Animoca Brands became an early investor in Dapper Lab in 2018, the company behind CryptoKitties and NBA Top Shot. But more importantly, it acquired The Sandbox, a Roblox-like platform that allows users to create their own games and items, in a deal worth US$4.8 million.
Since then, the gaming platform has been rebuilt from the ground up on blockchain, enabling players to reap monetary rewards for the action figures, theme parks, and games they create.
However, an extraordinary recent boom has fuelled a debate about whether NFTs are simply a new investment bubble that may enrich a select few while saddling latecomers with losses.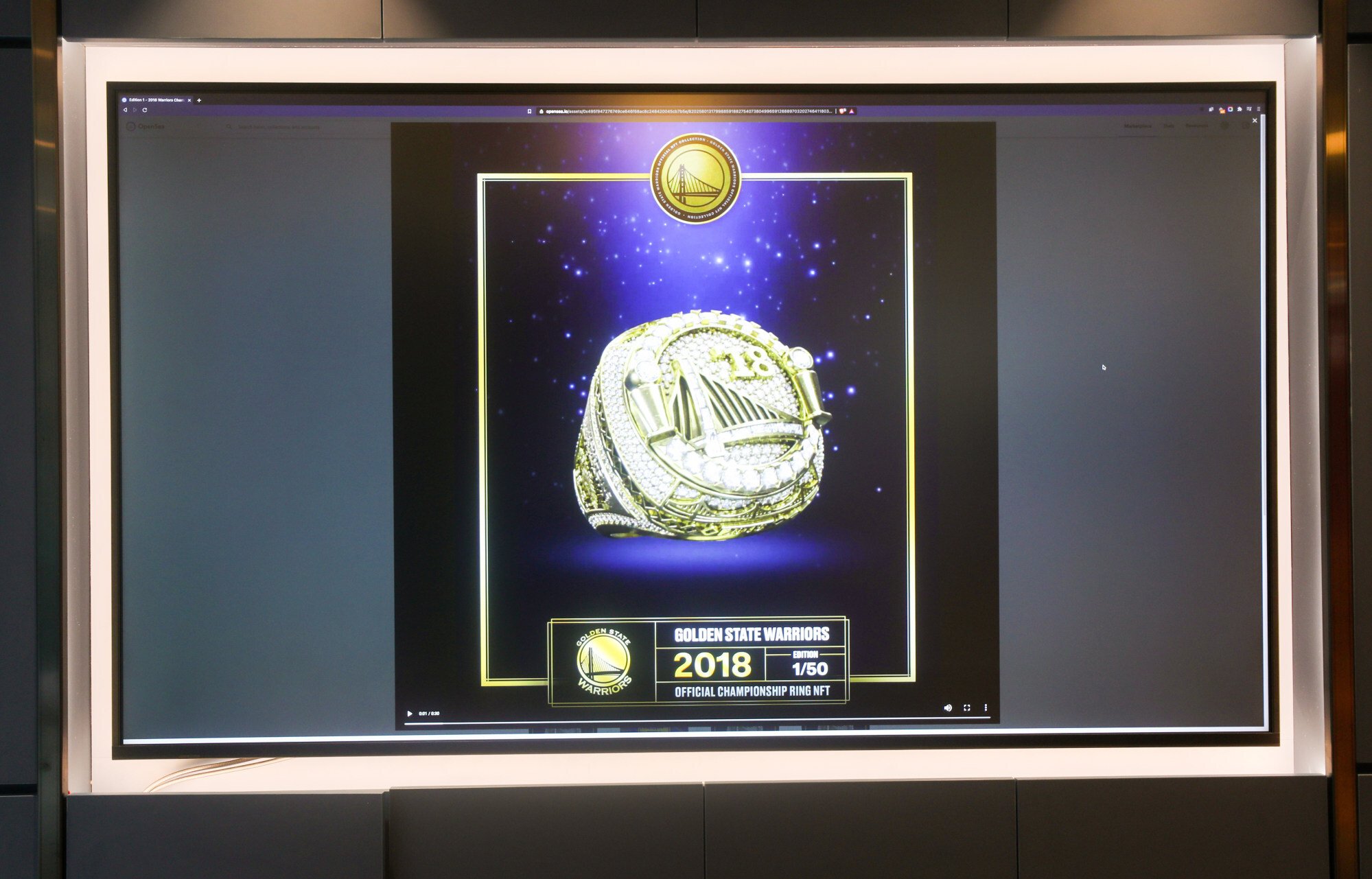 Even bullish cryptocurrency investor Vignesh Sundaresan, who bought the NFT from artist Beeple for US$69 million, recently warned in an interview with Bloomberg that investing in NFTs is "even crazier than investing in cryptocurrency".
"It can take 30-60 days to get your money out [of NBA Top Shot]," said Matthew Kanterman, research analyst at Bloomberg Intelligence. "The overall volatility in cryptocurrency assets that we've seen is a risk for individuals, especially if there's a delay in getting your money out of these assets."
Gabriel Meredith, chief executive of the Shanghai-based blockchain game company Merfolk Games, said blockchain games are still at least two years' away from becoming mainstream.
Meredith added that the technical challenges facing blockchain games are still huge given the overall youth of the technology and the fact that the talent pool for engineers experienced with blockchain is still limited.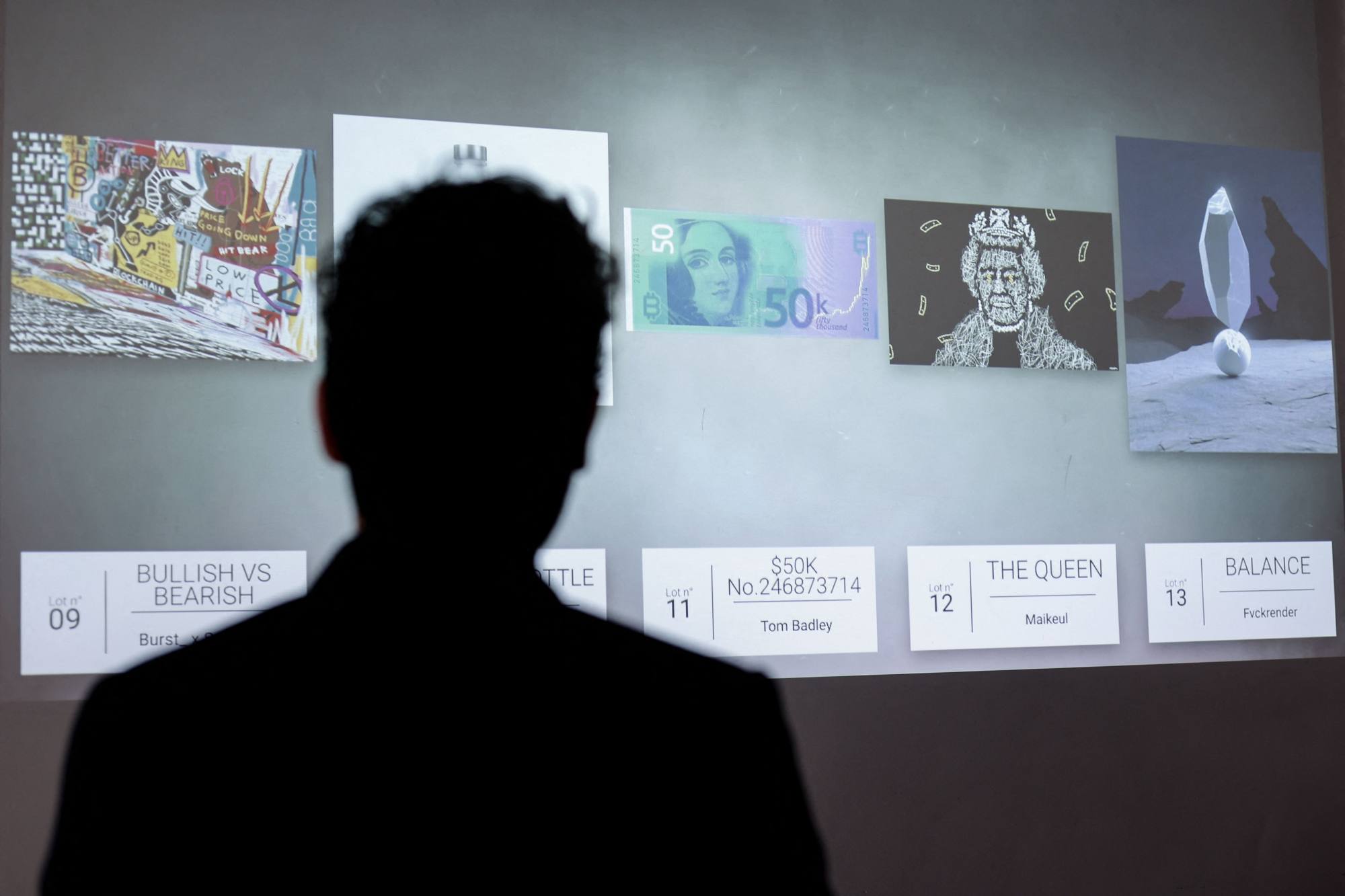 Regulations and the public perception of blockchain games as scams are two other major challenges developers face.
Meredith said that many game companies in the past had raised money through initial coin offerings (ICO) but never followed through with their project at the end. China banned ICOs in 2017 after multiple high-profile frauds. 
"When a lot of people think of blockchain, they think of scams or these fake moneymaking and pyramid schemes and things like that. So it's hard to build a clean product without people automatically assuming that it's something sketchy," he said.
Despite these challenges, Animoca Brands' Siu is still a believer and the difficulties of recent years have only hardened his resolve to push ahead. 
"If you remember, 2018 was a time when cryptocurrency and blockchain were really struggling and suffering. [People said] 'do not talk to me about blockchain. Do not talk to me about cryptocurrency. So certainly do not talk to me about NFTs,'" Siu said. 
Siu said that the biggest challenge at the time was to convince people why virtual assets should have value. "People did not understand that because that is not how they were trained or brought up," he said. 
Interest in blockchain and cryptocurrency remained in the doldrums until 2019, and it was not until last year when interest in the area started to surge again. "And then of course, you know, in early 2021, the whole thing [around NFTs] just exploded," said Siu. 
With a faint but confident smile, Siu said: "You know, this is certainly not the time to relax. This is in fact the time we have to work even harder."