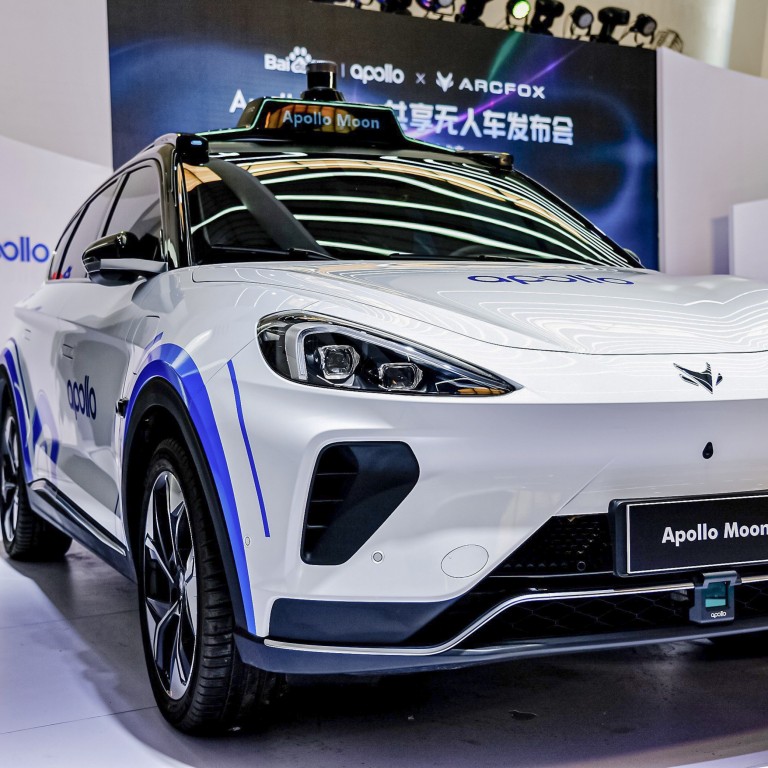 Baidu to deploy 1,000 budget robotaxis on Chinese roads as it seeks ways to monetise autonomous driving technology
Baidu's fifth generation Apollo Moon has a per-vehicle cost of under 500,000 yuan (US$77,665), compared to 1 to 2 million yuan per vehicle previously
In May, the search giant launched China's first paid robotaxi service in Beijing's Shougang Industrial Park
Baidu plans to deploy a fleet of 1,000 budget robotaxis over the next three years, cutting the per-unit cost of the vehicles by two thirds, as it explores ways to make money from its significant investment in autonomous driving.
The search giant's autonomous driving unit Apollo announced on Thursday a partnership with ArcFox, the luxury electric vehicle brand of BAIC Group, to bring Baidu's fifth generation Apollo Moon robotaxis to Chinese roads.
"The launch of Apollo Moon is an important breakthrough signifying the powerful linkage between China's leading autonomous driving technology and the most advanced smart vehicle platform," said Zhenyu Li, senior corporate vice-president of Baidu and general manager of its Intelligent Driving Group (IDG).
Apollo, first announced in 2013, is a key element of Baidu's future plans. The company said it has 2,900 patents for intelligent driving and 244 relevant road testing licenses in China, accumulating more than 12 million km of test mileage.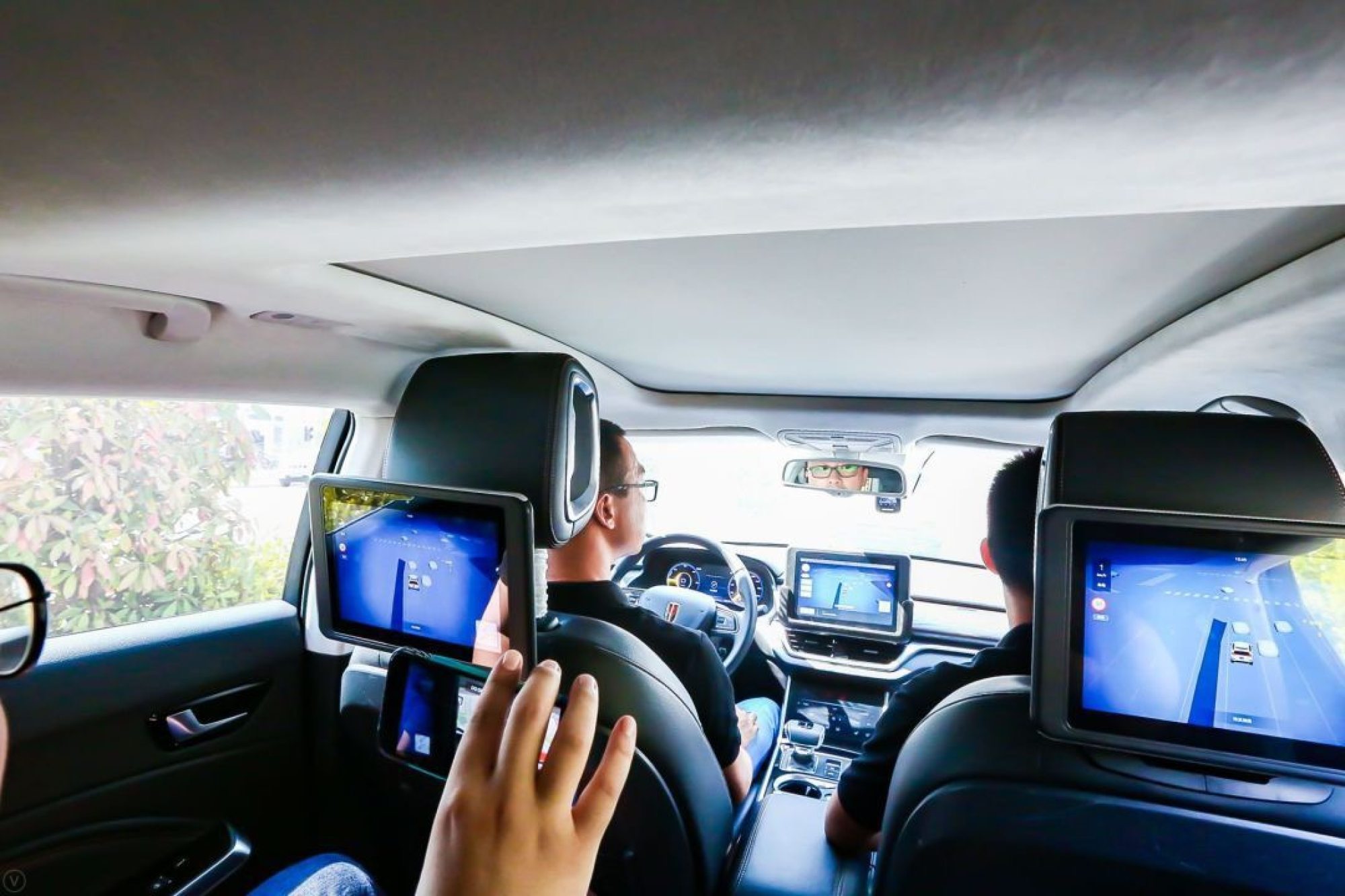 Commercial prospects for robotaxi services remain uncertain in the near term due to the immaturity of the technology, the absence of legislation to clearly define responsibility in case of a self-driving accident, and persistently high costs associated with the complex self-driving systems.
At the launch event on Thursday, company officials said that Apollo Moon represented a significant per unit cost reduction, from 1 to 2 million yuan per vehicle, down to just under 500,000 yuan (US$77,665).
"We believe this is the world's cheapest autonomous driving vehicle," said Wang Yunpeng, general manager of technology at Apollo. "For the first time, autonomous cars are in the same price range as mass-produced ones."
Apollo operates free-of-charge pilot robotaxi ride-hailing services in Beijing, Shanghai, Guangzhou and Chongqing. In May, it launched China's first paid robotaxi service in Beijing's Shougang Industrial Park. Baidu did not elaborate on whether it will charge for rides on the Apollo Moon robotaxis.
However, the era of fully-autonomous vehicles being commonplace on roads is years, if not decades, away. Many regulatory hurdles remain, and the technology has primarily been tested under controlled conditions, not having to face complex, real-world traffic conditions on different types of roads.
"People are curious, but there are still too many unknowns," said Tu Le, a managing director of mobility consultancy Sino Auto Insights. "All of the pilot [services] are more for marketing, educating and creating awareness."