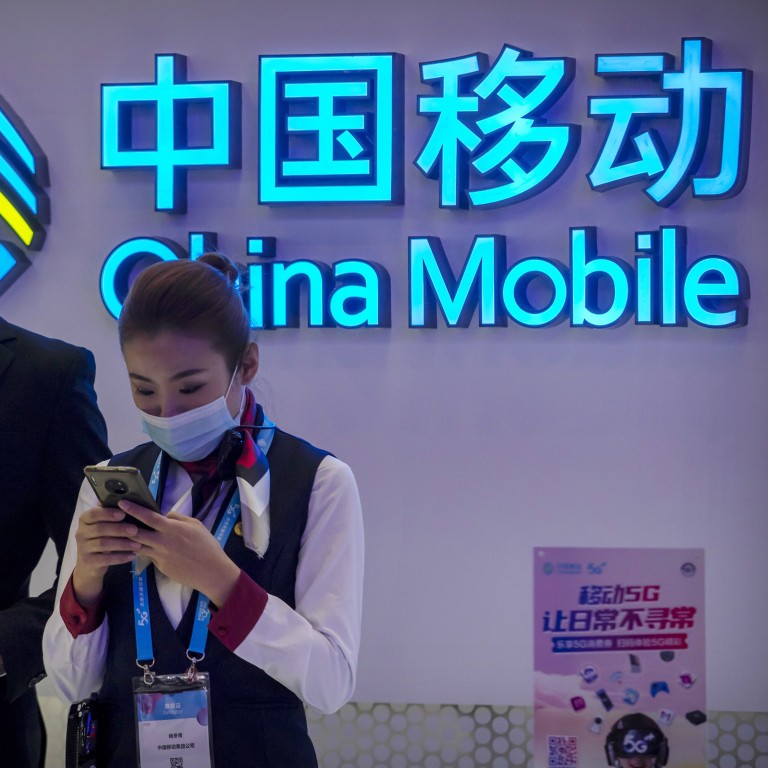 China semiconductors: China Mobile and Apple supplier Luxshare jump on chip investment frenzy
China Mobile official Liu Chunyang pledged to 'catch up' in chip design for Internet of Things (IoT) applications
Taiwan's exports to mainland China in June surged 29 per cent from a year ago to US$16 billion, bolstered by strong exports of semiconductors
China's semiconductor investment frenzy has received a fresh boost after the country's largest mobile carrier and a key supplier to Apple jumped on the bandwagon by setting up their own chip units, according to corporate registry information.
A wholly-owned subsidiary of China Mobile, the world's biggest mobile network operator by subscribers, has incorporated a company for chip design and manufacture in eastern Jiangsu province, with registered capital of 50 million yuan (US$7.7 million), according to Tianyancha, a Chinese corporate registry data service.
At an opening ceremony for the chip unit, called XinSheng Tech, held in Beijing last week, China Mobile deputy general manager for Internet of Things (IoT) Liu Chunyang pledged to "catch up" in chip design for IoT applications, according to a statement published on its official social media account.
Separately, Luxshare Precision, a manufacturing partner to US tech giant Apple, formed a chip subsidiary last Friday in Kunshan, Jiangsu province, with registered capital of 300 million yuan, according to Tianyancha.
The foray by China Mobile, which had 942.8 million total mobile subscribers in the country as of the end of May, and Luxshare Precision, into the chip business comes amid a national drive to achieve semiconductor self-sufficiency.
Separately, the nation's car output for last month slid 5 per cent year on year, according to the bureau's data. Carmakers have been particularly hard hit by the chip shortage.
May's output of chips marked an increase from 28.7 billion units recorded in April and 29.1 billion in March.
China's chip makers are unable to produce advanced 14-nanometre node chips in volumes even though production capacity for mature technologies is quickly expanding to meet the demand amid the shortage.
The wafer fab of Semiconductor Manufacturing International Corp in the city of Shaoxing, in eastern Zhejiang province, for instance, has increased capacity to 70,000 wafers a month, according to a report in the official Zhejiang Daily this week. The plant's production capacity reached 40,000 wafers per month in November 2020, one year after it started operations.
At the same time, China is still relying on imports for the bulk of its semiconductors. IC imports rose 30 per cent in the first five months of the year over the same period in 2020, reaching 260.35 billion units, or nearly double China's domestic output in the same period.
Taiwan's exports to mainland China in June surged 29 per cent from a year ago to US$16 billion, bolstered by strong exports of semiconductors, Reuters reported, citing data from Taiwan's Ministry of Finance on Wednesday.
.