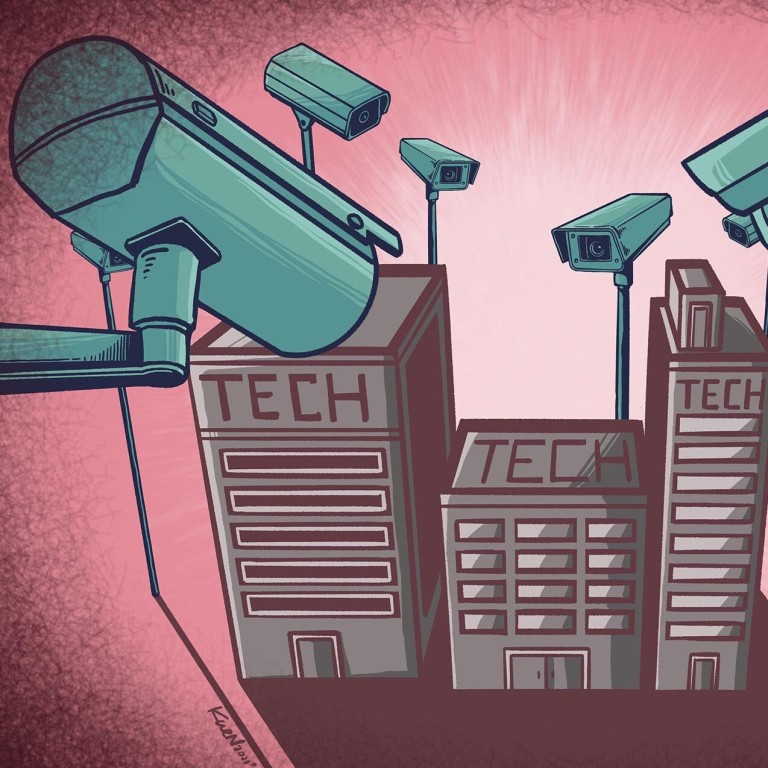 China's Big Tech faces wake-up call as country's web of data protection laws becomes more elaborate
A cybersecurity review into ride-hailing firm Didi kicked off a new era in China that prioritises data security over unfettered growth for tech companies
Regulators in Beijing are cracking down on overseas listings, fearful that US data disclosure rules could compromise national security
Until recently, the Cyberspace Administration of China (CAC), which helps censor the country's internet behind the
Great Firewall
, had rarely been involved with companies' plans to go public.
By the time the CAC was created in 2011, the path for Chinese firms to sell shares in places like Hong Kong and New York was already a well-trodden route for lawyers and investment bankers. Like other administrative bodies in China, the CAC can offer suggestions to businesses, but it is not a legally binding gatekeeper of initial public offerings (IPOs).
The listing was a huge success for the company, which bested Uber Technologies in China to dominate the vast domestic ride-hailing market. Didi raised US$4.4 billion from what was the largest public listing for a Chinese company this year in the world's premier capital market. But the euphoria was short-lived. Two days later, the
CAC announced its cybersecurity review
into the company, sending Didi's stock price cratering. Class-action lawsuits are now being filed in the US, and company executives have become incommunicado.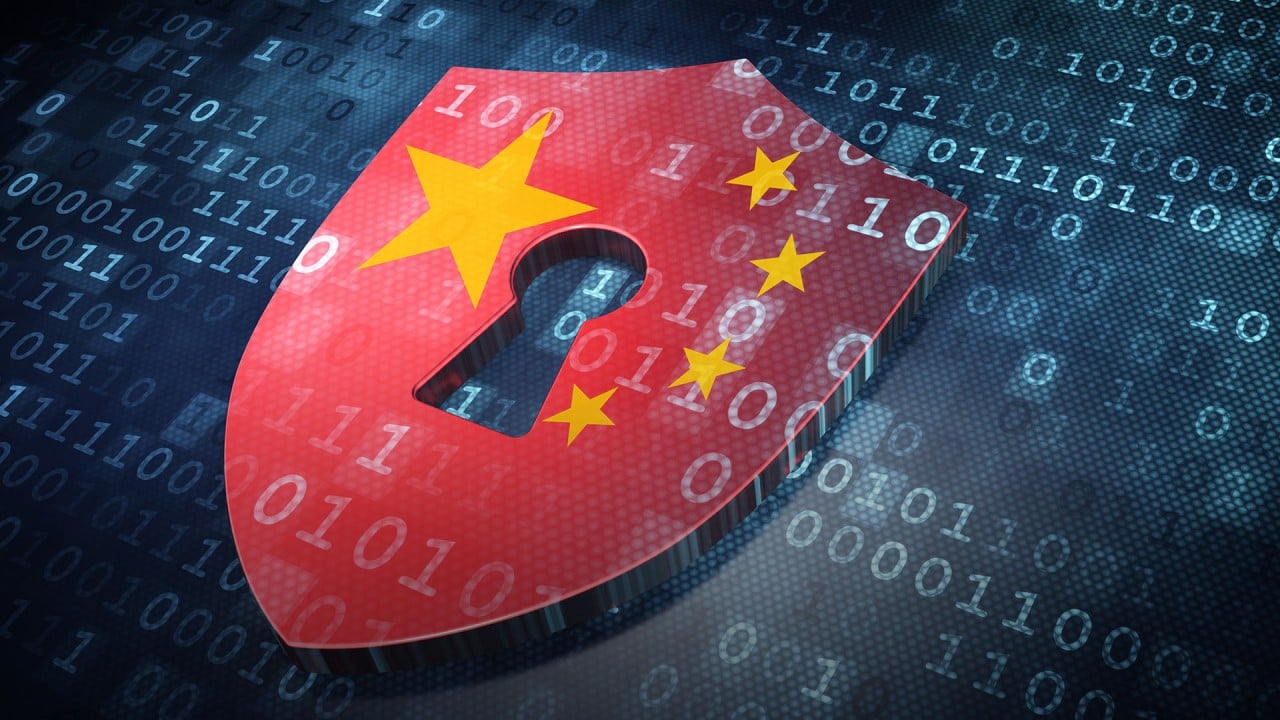 07:30
Why China is tightening control over cybersecurity
Why China is tightening control over cybersecurity
In a further move, the cyberspace watchdog on Saturday announced a new draft proposal that would require Chinese tech firms with more than 1 million users to undergo a cybersecurity review before being allowed to list on foreign exchanges.
The web of cybersecurity regulations that ensnared Didi has been in the works for nearly two decades, according to Henry Gao, associate professor of law at Singapore Management University.
"China has attached high importance to data as President Xi believes that 'there is no national security without data security'," Gao said. "The emphasis is to make sure that 'important data' does not fall into the wrong hands, which is why Didi was investigated in the current case."
One of the most important pieces of this puzzle is the Cybersecurity Law that went into effect in 2017. While the European Union has prioritised privacy with its General Data Protection Regulation and the US has protected commercial interests, the Chinese government has written its own interests into the Cybersecurity Law, which requires stakeholders to "safeguard cybersecurity, protect cyberspace sovereignty and national security".
In the intervening years, China has accelerated the development of its data governance regime. Just this year, Beijing introduced the Data Security Law, which takes effect in September, and has an upcoming
Personal Information Protection Law
that is still under review. The haphazard patchwork of laws and regulations has turned into one of the most sophisticated regulatory frameworks in the world, with Beijing seeking to maintain a tight grip on data while unleashing its economic potential and protecting consumer privacy.
The DSL calls for the establishment of a data classification system that protects what is considered "core data" and "important data", but it allows for less sensitive data to be used in boosting the digital economy.
Under the law, companies that
transfer core data overseas
without proper regulatory approval will face a penalty of up to 10 million yuan (US$1.54 million) and could be forced to shut down. Companies that hand over important data to a foreign judiciary or law enforcement agency without prior approval could also be fined up to 5 million yuan.
"Cross-border data transfer is more sensitive," said Robin Huang, a law professor at the Chinese University of Hong Kong. "Maybe this kind of data is not that sensitive domestically, but once it is transferred to other countries, the sensitivity level will be much higher. Because that means the Chinese government is losing control of that data."
While the classification framework has yet to be established, authorities have signalled that the data held by Didi was too important to go abroad. It came to the
same conclusion for three other apps
whose operators recently went public in the US – online recruiting platform Boss Zhipin and Full Truck Alliance, which runs truck-hailing services Yunmanman and Huochebang. These companies are now facing cybersecurity reviews by the CAC.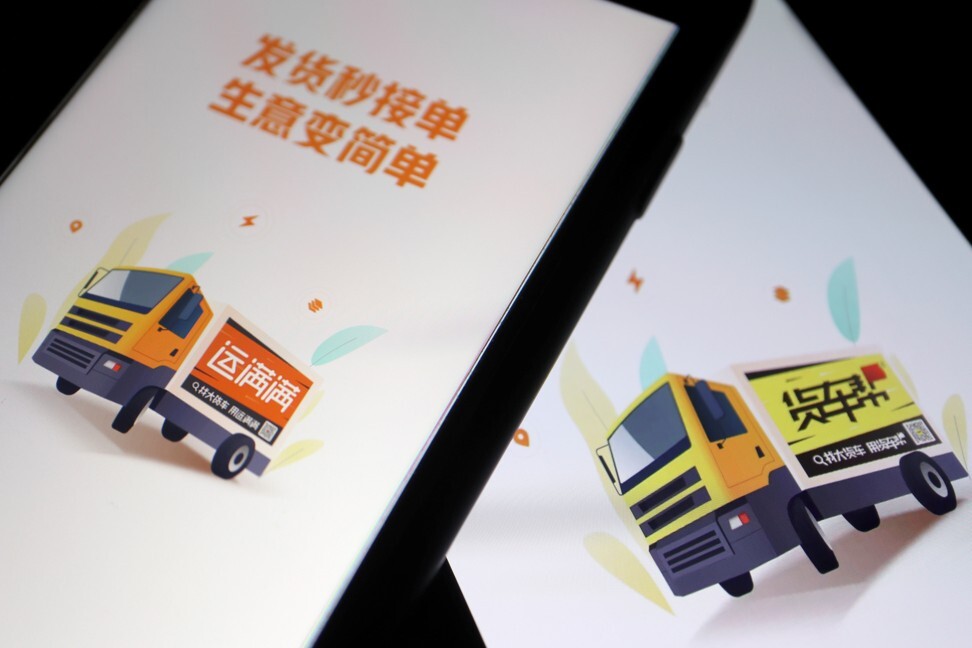 The Central Commission for Discipline Inspection, the Communist Party's highest internal control organ, wrote in an article that these companies hold massive amounts of data that "directly or indirectly" reflects China's circumstances, including population distribution, commercial hotspots, geographic mobility and business operations.
"Didi has a mass of data, which may even include the transportation records of people working for the government," Huang said. "In the past, the data might just be a piece of paper or a chart, and people may just use [the leaked] data to sell stuff by phone. But as the technology develops, the magnitude is totally different now."
Beijing's turn towards national security as the main principle for managing the internet has partly been influenced by its worsening relationship with the US.
While the two countries have always had an uneasy relationship regarding activities in cyberspace, particularly after US whistle-blower and former National Security Agency employee
Edward Snowden
exposed
US global surveillance operations
, the two countries have been locked in an escalating tech war.
The investigation of Didi has to be read in the context of tightened scrutiny of Chinese companies listing in the US, according to Angela Zhang, director of the Centre for Chinese Law and associate professor at the University of Hong Kong.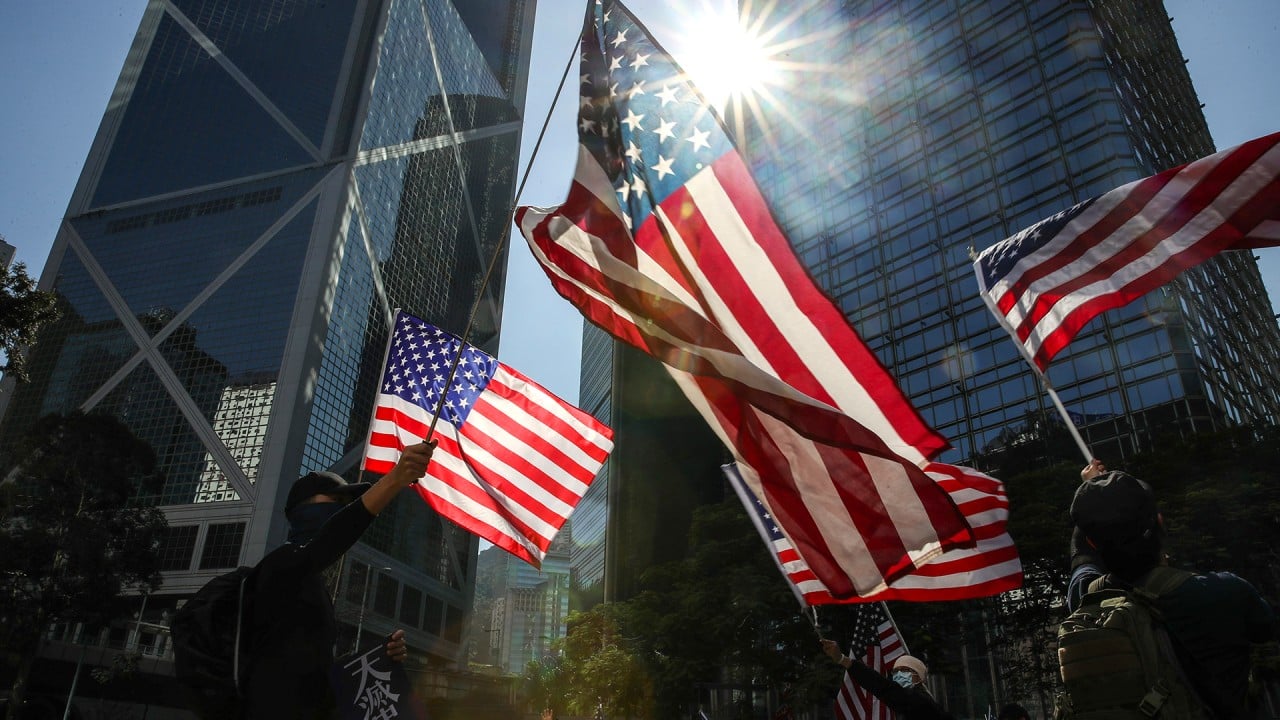 06:21
Hong Kong and the US: how much do they rely on each other economically?
Hong Kong and the US: how much do they rely on each other economically?
In the final months of the Trump administration, lawmakers signed the Holding Foreign Companies Accountable Act, prohibiting foreign companies from listing in the US if the company has failed to comply with audits for three years in a row. The audits, however, have caused concerns among Chinese regulators that sensitive data will be turned over to the US, which has left Beijing and Washington in a gridlock.
"The US is in the process of pressuring [Chinese companies] to turn over more data to the US regulator, including the audit working papers from the accounting firms," Hong Kong University's Zhang said. "Chinese cyberspace regulators worried that this might lead to some potential leakage of data that could pose a threat to national security."
The deteriorating relationship between the two superpowers has nudged regulators in China to adopt a more cautious approach in managing cross-border data.
Beijing is now discouraging listings of Chinese tech firms abroad with new rules this week on IPOs, stressing the need to protect data security.
"Tech companies will now start to mind the cybersecurity and data protection compliance in China before getting listed, and CAC will take the central role in regulating the companies in this respect," said James Gong, a lawyer at Herbert Smith Freehills.
Regulators may soon close a loophole that tech firms have been using to avoid Chinese laws restricting foreign investment, which involved incorporating overseas as what are called variable interest entities. Under new rules, Chinese companies seeking to go public as VIEs would need approval from regulators, according to a Bloomberg report citing people familiar with the matter.
"In the past, going [for an] IPO in New York has been a significant milestone for tech companies in China, but this might not be politically correct nowadays, " said Lee Jyn-An, a law professor at the Chinese University of Hong Kong. "Given the tensions between China and the US, Beijing certainly does not want these companies to be subject to more US influences, whether that is the US capital market regulations or US shareholders."
Lee said data localisation requirements will certainly affect Chinese companies trying to go global. "It in essence would mean a segregation of the global information system into one distinct system for China and one for the rest of the world," he said. "It will further isolate the domestic internet from the rest of the world, and its major impact on domestic internet companies is that they will find it harder to expand overseas."
China is not alone in setting up data borders on national security grounds. Hit short video-sharing app 
TikTok
, owned by Beijing-based
ByteDance
, lost the Indian market after a deadly border clash between the two countries in June last year. TikTok was then put on a list of
59 Chinese apps banned in India
, which had previously been the app's largest market by user base.
Soon after, then-US president Donald Trump sought to ban TikTok and
WeChat
, the messaging app owned by
Tencent Holdings
, in the US through executive orders that cited national security concerns. The orders were quickly challenged in court and never took effect, eventually being
overturned by current President Joe Biden
.
In place of Trump's orders, Biden issued a new one calling for a security review of apps associated with foreign adversaries. "Foreign adversary access to large repositories of United States persons' data also presents a significant risk," the order reads.
Both China and the US are concerned that their citizens' data could be used to undermine national security, said Emmanuel Pernot-Leplay, researcher in data protection and cybersecurity law at Tilburg University in the Netherlands.
While the actual legal basis differs in the US and China, both cases show that privacy concerns about the cross-border transfers of personal data can be used for objectives going beyond mere compliance with cybersecurity and privacy rules, Pernot-Leplay said.
For China's tech companies, that means the end of an era that introduced unfettered growth for tech companies leveraging their massive troves of data, with real consequences if they fail to comply with new regulations, according to experts.
He Yuan, executive director of Shanghai Jiao Tong University's Data Law Research Centre, indicated that many companies in China once regarded the country's laws on data security as too abstract and only for show. New rules and actions by regulators have now shown that Beijing is not afraid to crack down on tech companies' data practices.
"The enforcement of data regulations in China is real and can have serious consequences for companies," said Pernot-Leplay. "Before, it was doubtful whether they were more than paper rights and obligations."
Illustration: Lau Ka-kuen
This article appeared in the South China Morning Post print edition as: End of an era for Big Tech