Huawei
Get more with myNEWS
A personalised news feed of stories that matter to you
Learn more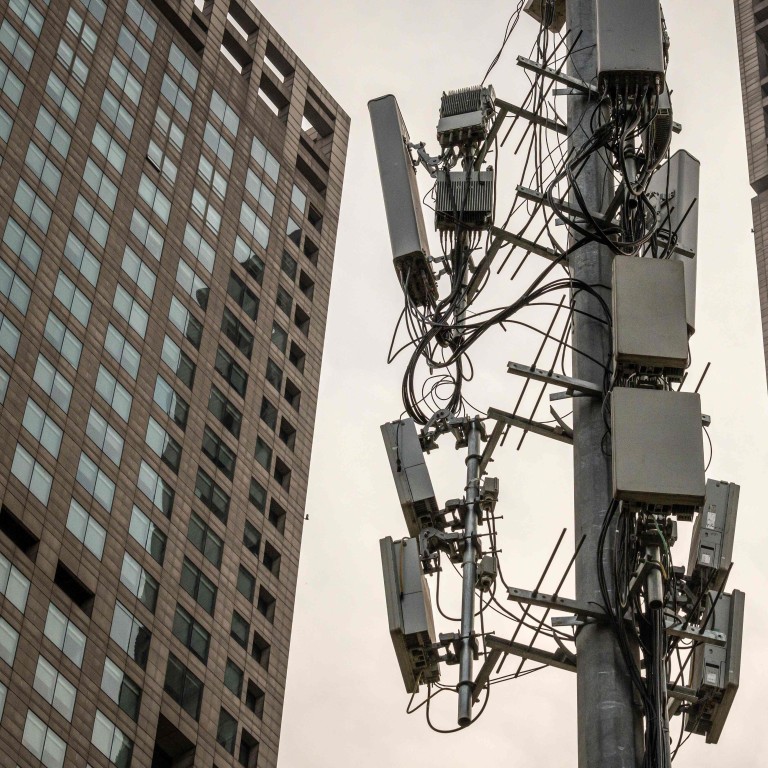 Huawei wins 60 per cent of China Mobile's 5G network in show of confidence for beleaguered telecoms equipment maker
Huawei and ZTE together won roughly 90 per cent of 5G base station supply contracts for China Mobile and China Broadcasting Network despite US sanctions
Ericsson and Nokia were awarded small slivers of the network build-outs, signalling continuing challenges for foreign telecoms equipment suppliers in China
Chinese telecoms equipment giant
Huawei Technologies Co
has secured the rights to build the lion's share of 700-megahertz (MHz)
5G
base stations for China Mobile, China's largest telecoms operator, and the recently established China Broadcasting Network (CBN)
Huawei won out over rivals ZTE, Ericsson China and Nokia Shanghai Bell, despite quoting higher equipment prices than all of them. The company snapped up the majority of three different contracts for separate regions of China, taking 61 per cent, 59 per cent and 58 per cent, according to the results released by China Mobile on Sunday. The contracts could be worth as much as 38.35 billion yuan (US$6 billion) in revenue for Huawei.
China Mobile's willingness to spend more money on Huawei equipment shows how much the tech giant is still favoured by state-backed telecoms operators, despite the challenges it faces securing chips in the face of US sanctions. Fellow Shenzhen equipment maker ZTE, also hit by US sanctions, was awarded the second-largest portions, with 33.5 per cent, 30 per cent and 29 per cent of the contracts.
The results also reflect the difficulty foreign firms face as they try to make headway in China's telecoms market, even as state officials in the country criticise the US for warning other countries over the use of Huawei hardware based on national security concerns.
Ericsson, which received 9.6 per cent of one of the China Mobile offers, has seen its sales plunge in the country, contributing to its first revenue decline in three years in the second quarter. Nokia Shanghai Bell, a joint venture, also secured about 10 per cent of one of the offers.
The vote of confidence in Huawei at home comes as the company faces mounting pressure overseas. US sanctions have cut it off from advanced semiconductors produced using US-origin technologies at overseas foundries. The US has been working to
remove Huawei equipment
from its networks, and several
European governments
are also doing the same or limiting access.
Australia banned
Huawei and ZTE
5G
equipment in 2018.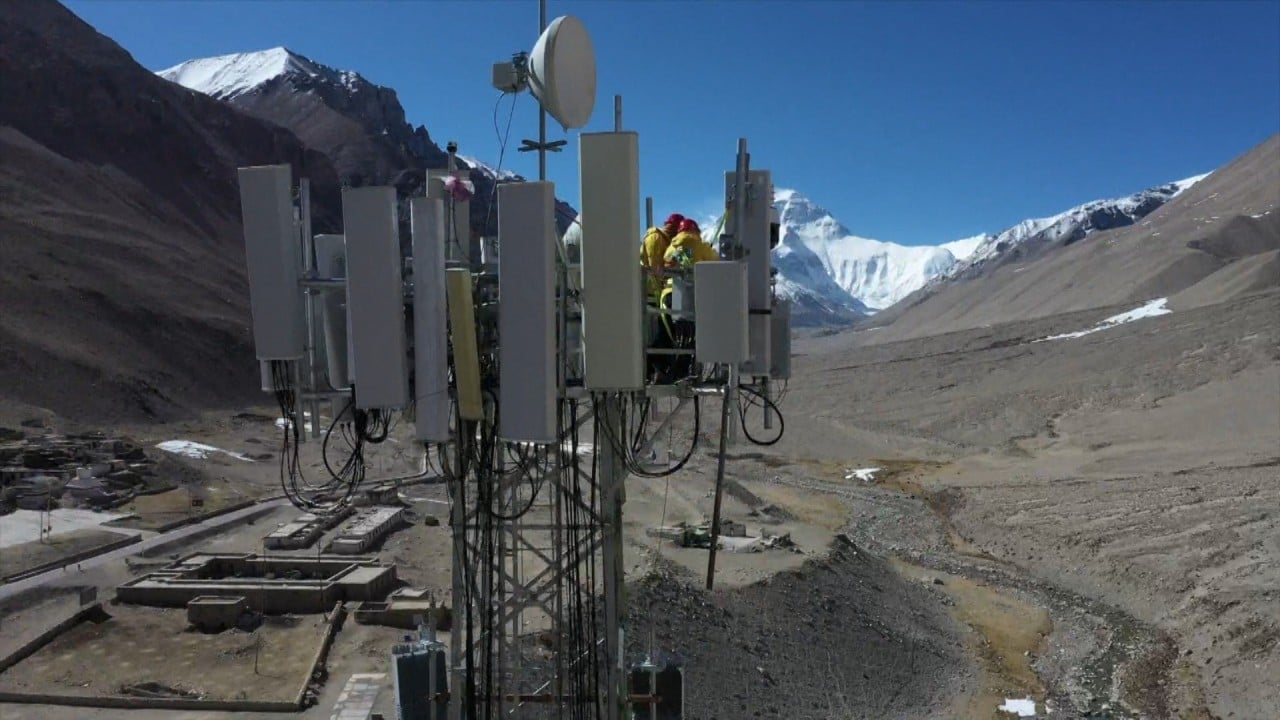 01:36
Chinese engineers from Huawei, China Mobile build world's highest 5G base station on Mount Everest
Chinese engineers from Huawei, China Mobile build world's highest 5G base station on Mount Everest
Under the new contracts, though, Huawei will be building nearly 60 per cent of 480,397
5G
base stations, which will be shared between China Mobile and CBN, which was established last year. Of those, 400,000 are scheduled to be completed this year.
Despite hardware constraints from the sanctions, Ken Hu Houkun, Huawei's rotating chairman, said in March that the company has accumulated an abundant chip stockpile to meet customers' need in the carrier and enterprise segments.
Huawei's revenue rose just 3.8 per cent in 2020, generating US$136.7 billion in revenue, its slowest year-on-year growth in the last decade. Revenue from its carrier segment grew just 0.2 per cent to 302.6 billion yuan, the lowest growth rate among its key consumer, carrier and enterprise business segments.
Among all national carriers, China had deployed 820,000 5G base stations by the end of March, more than any other country, according to data from the Ministry of Industry and Information Technology. Convincing users that they need 5G remains a challenge, however, with carriers even periodically putting the
energy-intensive towers to sleep
during low usage.
The new base stations for China Mobile and CBN are the result of an agreement in January to jointly build out the 700MHz network, operating on a frequency band considered ideal for rural areas. The construction, expansion, and renovation costs for the network will be split evenly between the companies, according to official information on the project.
China Telecom and China Unicom, the two other state-owned carriers, are also expanding their 5G networks. They are expected to announce the results of their contract bids in the coming weeks.
This article appeared in the South China Morning Post print edition as: Huawei gets 60pc of 5G base station contracts