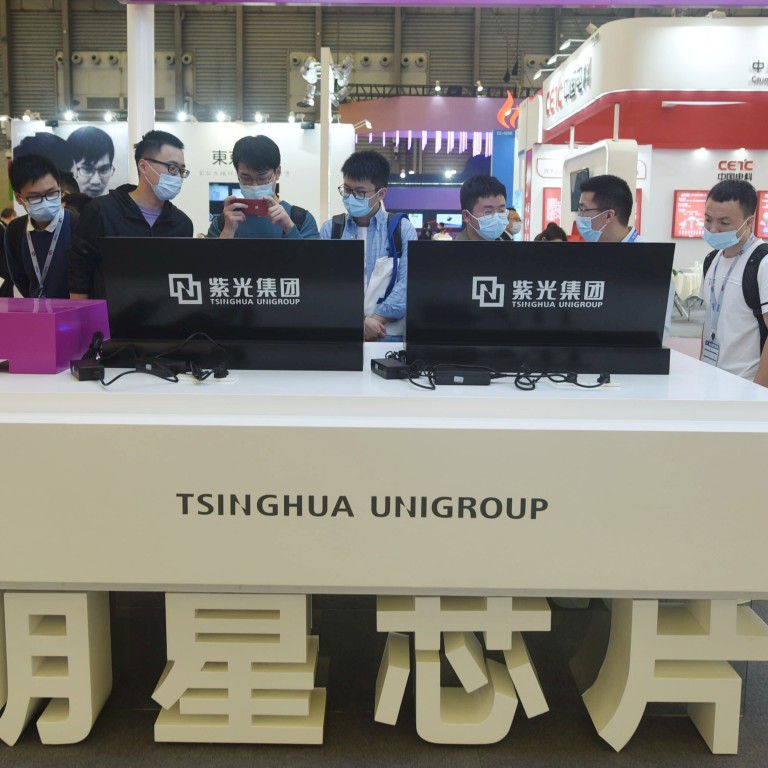 Debt-saddled Tsinghua Unigroup to turn from top buyer to big seller of semiconductor assets
Tsinghua Unigroup moved a step closer to a restructuring after a creditor asked a Beijing court to start bankruptcy proceedings against the company
It will need to sell assets to pay off about US$30.8 billion in total liabilities
Tsinghua Unigroup, a technology conglomerate affiliated with
China's top university
, is moving closer to bankruptcy restructuring after years of debt-fuelled acquisitions in the
semiconductor
industry, kicking off a potential scramble for its assets by creditors and other interested parties.
Two Shenzhen-listed subsidiaries, information technology infrastructure provider
Unisplendour Corp
and integrated circuits designer Unigroup Guoxin Micro, announced in separate filings last week that their ownership structure could change after state-owned Huishang Bank, a creditor of Unigroup, asked a Beijing court to
start bankruptcy proceedings against the company
.
The company, according to a Reuters report last week, is trying to sell its 46.45 per cent stake in Unisplendour to potential investors, including
Alibaba Group Holding
and several state-backed entities. Neither Unisplendour nor Alibaba, owner of the
South China Morning Post
, could confirm or deny these talks.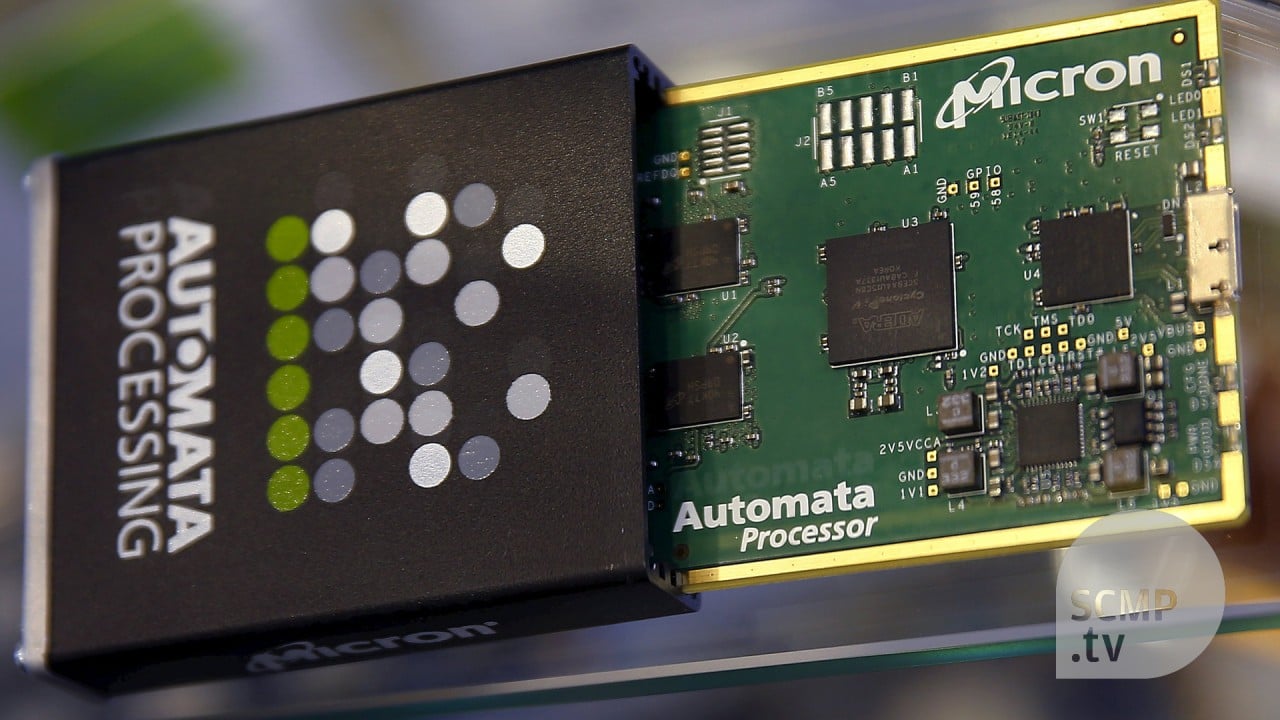 02:01
China's Tsinghua Unigroup said to plan $23 billion bid for U.S. chipmaker Micron Technology
China's Tsinghua Unigroup said to plan $23 billion bid for U.S. chipmaker Micron Technology
Bankruptcy restructuring represents a big fall for Beijing-based Unigroup, which was once seen as a major player in the country's efforts to boost semiconductor self-reliance amid the escalating
US-China tech war
.
Still, Unigroup is expected to delay any asset sale if its liquidity condition permits, according to Gary Ng, economist for the Asia-Pacific region at the Hong Kong office of French investment bank Natixis.
"Tsinghua Unigroup had paid huge premiums in [its] past acquisitions and it may be hard to fully recover the amount if the assets are put on sale," Ng said on Monday. "Compared to peers, Tsinghua has a higher goodwill at close to 20 per cent of total assets, showing the series of deals comes with heavy cost versus book value at the time of purchase."
Unigroup, headed by chairman Zhao Weiguo and driven by debt-funded acquisitions, expanded its operations over the past decade to become a global semiconductor powerhouse.
Unigroup had earlier privatised two US-listed tech companies, Spreadtrum Communications and RDA Microelectronics, in 2013 and 2014, respectively. These firms were merged in 2018 to become Unisoc.
Unigroup, with a total of 286 subsidiaries on its books at the end of June last year, started experiencing debt repayment pressure last summer. It had 202.9 billion yuan in liabilities at the time, according to the company's 2020 first-half debt report.
That followed its failure to repay an onshore bond worth 1.3 billion yuan in November, which led to a downgrade by China Chengxin Credit Rating Group and a suspension of trading of its debt in Hong Kong.
Introducing outside investors may be a better option for Unigroup, but the uncertainties surrounding its liabilities are a major obstacle, according to Natixis economist Ng.
"It is hard to predict whether a white knight will suddenly arrive before the restructuring, but we have not seen one so far," Ng said.
"In this sense, the filing for restructuring process is indeed positive for Unigroup to reduce its debt burden and clear the uncertainties if a deal is reached with creditors. Once the restructuring process is completed, it will be much easier for Unigroup to seek outside investors."
This article appeared in the South China Morning Post print edition as: Bankruptcy looms for debt-laden chip giant Unigroup