Floods in central China: Alibaba, Tencent, ByteDance and Meituan rush to support relief efforts with cash and services
The rush of donations comes as China's tech companies are under scrutiny for putting profit ahead of social responsibility
Video clips of muddy water washing away cars and people on the streets of Zhengzhou, a city of 10 million, went viral on Chinese social media on Wednesday
China's largest tech companies, including
Alibaba Group Holding
and
Tencent Holdings
, are rushing to announce donations amounting to almost 1 billion yuan (US$154 million) to
flood relief efforts
in central Henan province where
heavy rains
have killed at least 12 in the capital city of Zhengzhou and displaced over 100,000 throughout the province.
Alibaba, the owner of the South China Morning Post, has announced a 100 million yuan donation to Henan. Its payment affiliate Ant Group will also donate 100 million yuan, while founder Jack Ma's foundation said it will give 50 million.
Social media and gaming giant Tencent,
Beijing-based ByteDance
, on-demand services platform Meituan and discount e-commerce company Pinduoduo said they will donate 100 million yuan each, according to separate company statements on Wednesday.
Tim Cook, the head of Apple which has a factory in Zhengzhou, said on Chinese microblogging platform Weibo that the company will donate to aid relief efforts.
Chinese search engine
Baidu
announced a donation of 90 million yuan while its financial services business said it will donate 10 million yuan.
Smartphone makers
Xiaomi
and
Oppo
as well as short video platform
Kuaishou
announced a donation of 50 million yuan each. Internet security company Qihoo 360 Technologies Co and its chief executive officer Zhou Hongyi said they will donate a combined 40 million yuan.
The rush of donations by
China's Big Tech
, along with multiple corporate initiatives to help people and businesses in the flood-hit areas, come as the country's technology firms are under scrutiny by both Beijing and society at large for putting profits before social responsibility.
The wave of donations from China's tech firms came before those from big state-owned enterprises and traditional industrial conglomerates.
Foxconn Industrial Internet
, the operator of the world's largest iPhone factory in Zhengzhou, also donated 100 million yuan.
Apart from monetary contributions, China's Big Tech are also using their platforms to help.
ByteDance launched mutual did functions on its popular short video platform Douyin, the Chinese version of TikTok, and news aggregator Jinri Toutiao, allowing users to publicise their situation and ask others for help.
Tencent Docs, the Shenzhen-based company's online document and collaboration platform, released an information template for organisations and individuals to collect information needed for rescue and help.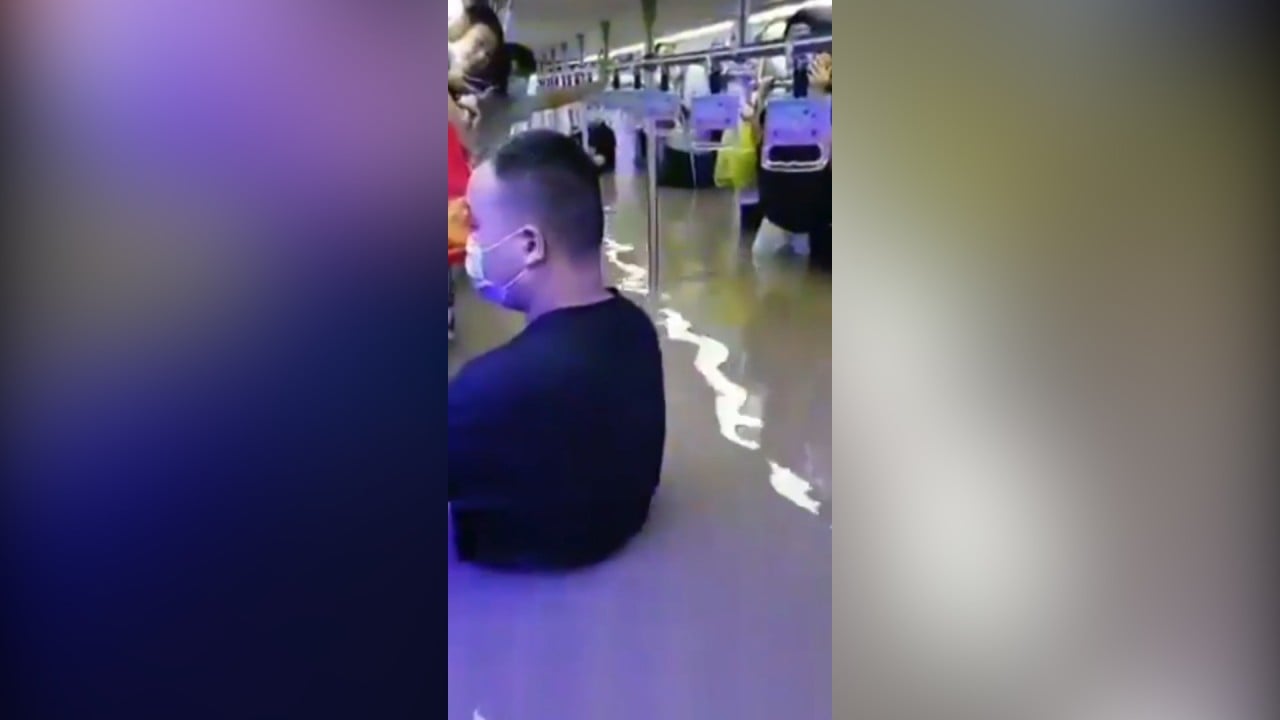 05:07
Subway passengers killed in flooding caused by heavy rain in central China
Subway passengers killed in flooding caused by heavy rain in central China
The country's community group buying businesses, including those of Alibaba, Meituan, and Pinduoduo, have promised to donate food and daily necessities throughout the city. Alibaba's MMC will deliver the supplies to over 7,000 communities. Meituan has converted its more than 20,000 pickup points into rescue stations especially for the elderly while Pinduoduo has said that its 20,000 stores will provide free supplies.
Alibaba's digital mapping platform AutoNavi released a function to let users send help messages and get phone numbers of rescue teams as well as the locations of those who need help in real time.
Video clips of muddy water washing away cars and people on the streets of Zhengzhou, a city of 10 million, went viral on Chinese social media on Wednesday. Twelve of the 13 officially confirmed deaths were passengers trapped on the subway when floodwater poured into the underground tunnel.