WeChat
Get more with myNEWS
A personalised news feed of stories that matter to you
Learn more
China's Big Tech crackdown: WeChat's suspension of sign-ups adds to uncertainty
Since its launch in January 2011, WeChat has undergone about 100 updates, but it is rare for it to be unavailable for new users for days at a time
One of the country's top government bodies responsible for regulating the tech industry said it has launched a six-month campaign to address 'tough problems'
Chinese tech giant Tencent's decision to suspend new user registrations for its ubiquitous WeChat app to conduct a security upgrade has raised fresh concerns about the intensity and depth of Beijing's regulatory push into the tech sector.
Weixin, the mainland Chinese version of WeChat, has suspended new user registrations until early August so it can upgrade its "security technology to align with all relevant laws and regulations", the company said in a brief statement on Wednesday, after many users found they were unable to register for new accounts.
Tencent did not elaborate on details of the upgrade.
Existing users of Weixin are not affected and people outside mainland China, including Hong Kong, are able to register new accounts on the international version called WeChat.
The local and international versions of the app have a combined 1.24 billion daily active users and in China, virtually every mobile phone is loaded with the app, which supports voice, text, payments and other services.
Since its launch in January 2011, the popular social app has undergone about 100 updates, but it is rare for the app to be unavailable for new users for days.
The suspension, first confirmed by Tencent in a Weibo post on Tuesday, comes amid a drubbing of the Shenzhen-based company's shares in Hong Kong. Its share price dropped 9 per cent on Tuesday, marking the worst single-day drop in a decade, and at one point on Wednesday was down another 5 per cent, before finishing largely flat at the close.
Tencent's stated reason for complying with Chinese laws and regulations comes as Beijing intensifies its scrutiny of internet platforms and amid an emerging legal framework in the nation. This includes a soon-to-be enacted Personal Information Protection Law that could significantly restrict the ability of tech firms to amass new users or make quick profits.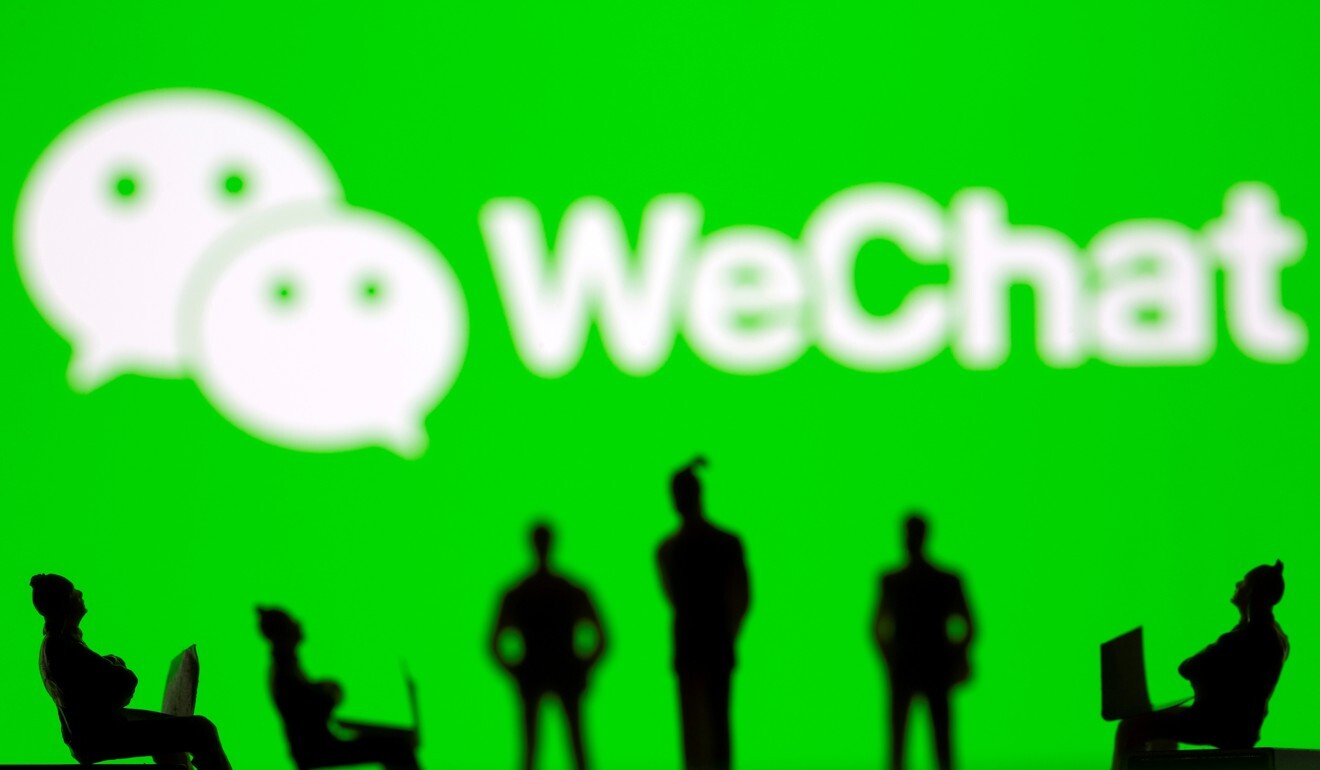 Mark Tanner, managing director at Shanghai-based consultancy China Skinny, said the suspension was another sign of the "opaque world of internet regulation at present" in China.
"It may be a proactive move from Tencent to minimise the scale of possible penalties that we saw with Alibaba and Didi," Tanner said.
Alibaba Group Holding, which owns the
South China Morning Post
,
was fined a record US$2.8 billion in April
while Didi Chuxing is currently undergoing the country's first cybersecurity review after the ride-hailing giant went ahead with a New York IPO against the wishes of Chinese regulators.
Government agencies are taking a tough line against China Big Tech. The Ministry of Industry and Information Technology (MIIT), one of the country's top government bodies responsible for regulating the tech industry, said on Monday that it has launched a six-month campaign to address the "tough problems" of the internet industry.
These include behaviour by platforms that threaten data security and monopolistic practices like blocking and restricting access to other websites without a legitimate reason.
Michael Norris, research manager at Shanghai-based consultancy AgencyChina, said the WeChat security upgrade is "closely linked to" the campaign launched by MIIT.
"Tencent wants to be on the right side of regulators, and will look to establish compliance across all demands," Norris said.
WeChat is not the only app to suspend new account sign-ups. Jinri Toutiao, the news aggregator operated by TikTok owner ByteDance, has since September last year suspended registrations for new users and content creators, citing "system maintenance", Reuters reported earlier this month.
"Essentially China is clamping down on and introducing new regulations to manage any entities that hold large amounts of data relating to Chinese citizens," said Paul Haswell, a partner at international law firm Pinsent Masons. "This regulation is to intensify as China continues to overhaul its protections on user data."
The WeChat suspension quickly became the No 1 trending topic on Chinese social media platform Weibo, with 220 million people viewing posts with a related hashtag and 12,000 leaving posts and comments.
This article appeared in the South China Morning Post print edition as: WeChat suspension adds to fears over regulatory push