Alibaba
Get more with myNEWS
A personalised news feed of stories that matter to you
Learn more
Alibaba vows to 'pay attention to' new regulations as it reports lower-than-expected first-quarter revenue growth
Alibaba on Tuesday posted lower-than-expected revenue of US$31.8 billion in the quarter ended June
Net income for the quarter was US$6.6 billion, beating the projected 31 per cent decline, according to Bloomberg consensus estimates
E-commerce giant Alibaba Group Holding reported a lower-than-expected 34 per cent increase in quarterly revenue, as the company vowed to "pay full attention to" the new regulatory landscape that has rattled China's Big Tech sector.
Alibaba on Tuesday posted revenue of 205.7 billion yuan (US$31.8 billion) in its fiscal first quarter ended June 30, compared with 153.7 billion yuan in the same quarter last year. The figure was lower than analysts' consensus estimates compiled by Bloomberg, which was for 36 per cent growth to 209.38 billion yuan.
The shortfall
came as the Chinese government launched a sweeping regulatory crackdown on the country's tech industry in recent months, including a
US$2.8 billion fine slapped on Alibaba
in April for monopolistic practices.
"In the past few months, Chinese regulators have issued rectification requirements against the community marketplace players selling below cost, which hurts the market integrity, and community livelihoods," Daniel Zhang Yong, executive chairman and chief executive of Alibaba, said on a call with analysts after the results were released.
"We have to pay full attention to the regulatory requirements, and will continue to operate with discipline," he said.
Alibaba, which owns the South China Morning Post, said its net income for the quarter fell 8 per cent year on year to 42.8 billion yuan, handily beating the expected 31 per cent decline to 31 billion yuan in the Bloomberg consensus.
The gross merchandise volume and gross floor area of its community group buying regional distribution centres grew by 200 per cent and 260 per cent quarter over quarter, respectively.
On Beijing's recent focus on data security, which saw ride-hailing giant Didi Chuxing come under intense scrutiny after it launched an initial public offering in New York against the wishes of regulators, Zhang said the new laws would "safeguard the long term development" of the digital economy.
"Data security is always the core tenet of our business ... we pay the highest attention to this topic," Zhang said. "Right now, we are carrying out self-compliance checks on the latest regulatory requirements, and we strongly believe that strengthening data protection will enhance the long-term health and development of the digital economy."
China's tech industry has been battered for months from an ongoing crackdown by different government bodies. Most recently, the Ministry of Industry and Information Technology launched a six-month nationwide campaign to purge what it deems to be "problems" in the internet industry.
The strict measures against irregularities, including "disturbing market order", infringing on user rights, compromising the nation's data security, as well as blocking and restricting normal access to other websites without a legitimate reason, could have a far-reaching impact on the business models and profits of Chinese internet firms.
There have been signs that Alibaba and social media and gaming conglomerate Tencent Holdings are moving closer to cooperating in user services and opening up their ecosystems to each other, with Zhang saying on the call that it would be "conducive to realizing greater social value" because it would get away from the "smaller circulation that can only be achieved within the same platform".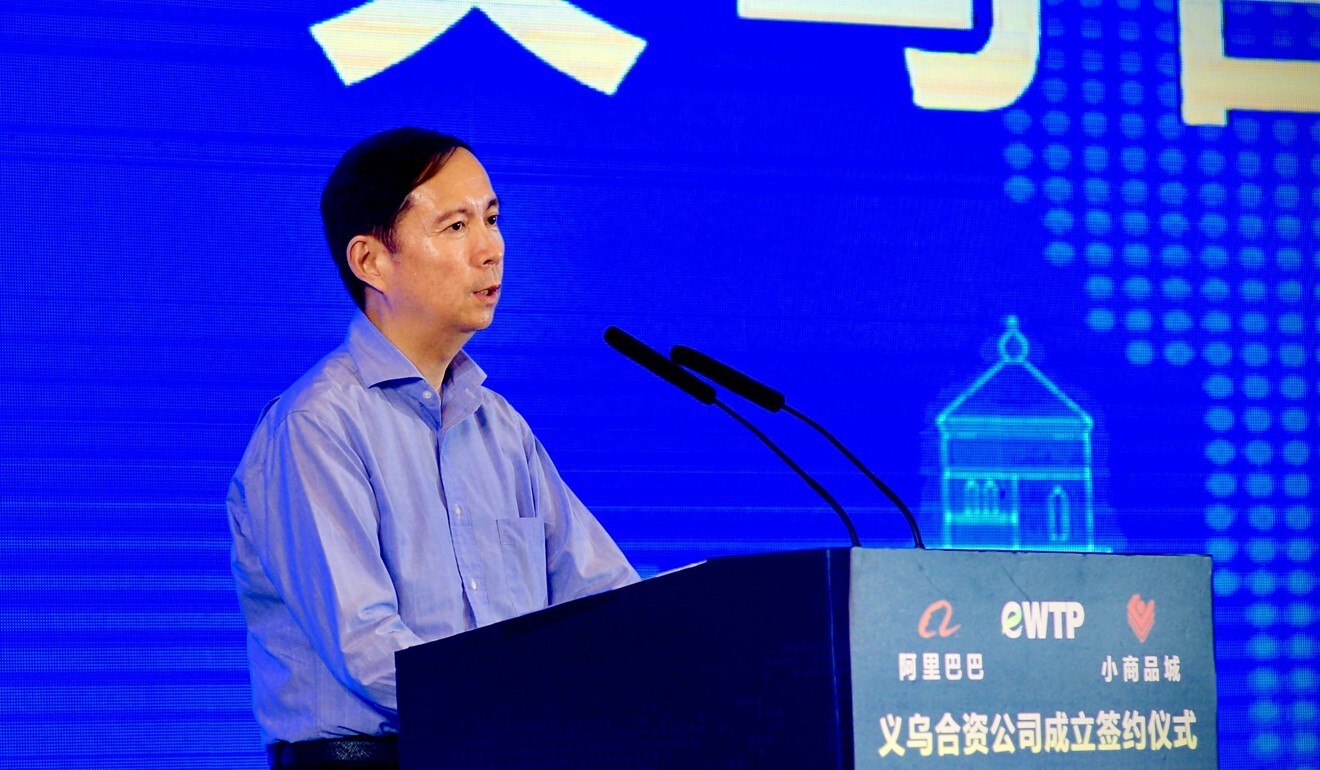 "We believe that connectivity is a core value of the internet ... So we do see cross platform openness and conductivity as a positive trend that could unlock greater dividends in the internet era," he said.
The move could lead to more fierce competition among the country's tech giants, as analysts believe the blocking of Alibaba links on Tencent's WeChat app was a key reason for the rapid expansion of e-commerce sites Pinduoduo and Meituan, which were able to access consumers via the multipurpose super app.
For its first quarter, Alibaba said revenue from the company's e-commerce retail business in China was 135.8 billion yuan, an increase of 34 per cent over the same quarter of 2020.
Cloud computing revenue grew 29 per cent year on year in the quarter, to 16 billion, driven by robust growth from customers in the internet, financial services and retail industries.
At the beginning of its financial year, Alibaba said it would invest all of its incremental profits for the year into core strategic areas, such as tech innovation, support programs to help merchants lower their operating costs, and in new business initiatives.
"For our China retail marketplaces, a key strategy area for our incremental investments is to evolve from one super app of mobile Taobao into a multi app product matrix," Zhang said.
This article appeared in the South China Morning Post print edition as: Alibaba posts steady growth amid crackdown