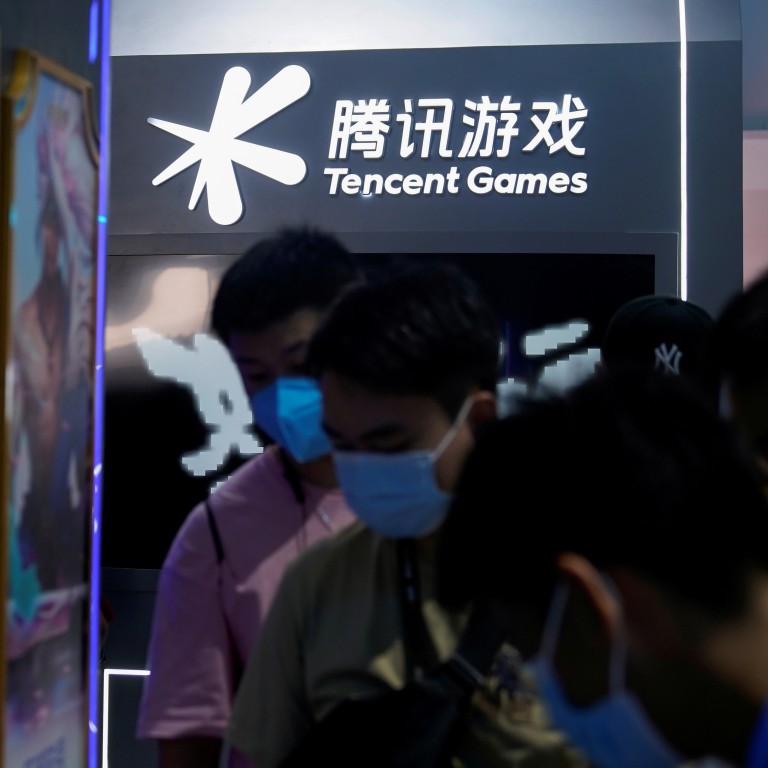 Tencent cuts kids' playing time on flagship game Honour of Kings to appease Beijing
Gamers under the age of 18 will have their playing time limited to one hour on regular days and two hours on public holidays
Honour of Kings was the first video game in the world, on any platform, to average more than 100 million users a day
Tencent Holdings
, which runs the world's largest
video gaming
business by revenue, has significantly cut down playing time for minors under 18 on its flagship game
Honour of Kings
in a bid to appease Beijing's concerns about gaming addiction among young people in China.
Gamers under the age of 18 will have their playing time limited to one hour on regular days and two hours on public holidays, according to new rules announced by Tencent that come into effect from Wednesday. These minors were previously allowed to play Honour of Kings up to 1.5 hours on a regular day and three hours on holidays, which followed a government directive issued in late 2019.
Teenagers will also be prohibited from playing the game between 10pm and 8am, a move that goes beyond the central government's mandatory limits for minors to engage in gaming.
Tencent's new measures also ban players under the age of 12 from spending money to top up in the game, according to the company's statement posted on its official
WeChat
account on Wednesday. Gamers between 12 and 16 are only allowed to spend up to 200 yuan (US$31) per month, with a single charge capped at 50 yuan, while those between 16 and 18 are limited to 400 yuan per month, with a single charge capped at 100 yuan.
Tencent said the new measures are designed to "further enhance protection of minors".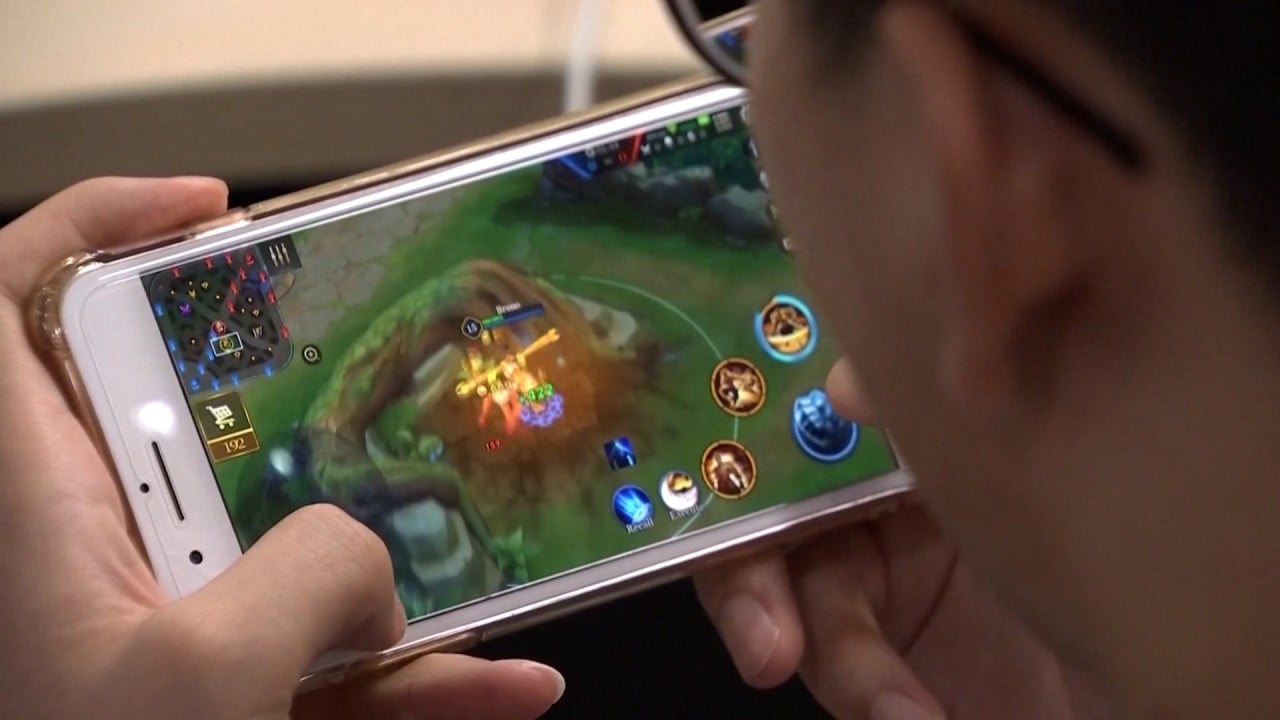 02:28
Tencent narrows kids' playing time on video games labelled 'spiritual opium' by Chinese state media
Tencent narrows kids' playing time on video games labelled 'spiritual opium' by Chinese state media
"We hope we can help children develop a healthy gaming habit, and we are doing our best to reduce family problems stemming from kids' gaming activities," the Shenzhen-based internet giant said.
The measures have come in an apparent response to
a report against video gaming
published on Tuesday by the
Economic Information Daily
, a newspaper managed by the Xinhua News Agency. The report labelled video gaming as a "spiritual opium" that is harming the country's teenagers, blaming the problem on Tencent and its popular game
Honour of Kings
.
The piece was later deleted online and then republished by the newspaper, but with the references to "spiritual opium" removed from both the headline and body.
Although Tencent is no stranger to controversy, the report has again put concerns about gaming addiction among minors in China back under the public spotlight.
In June, the non-government organisation Beijing Children's Law Aid And Research Centre
slapped
Tencent with a public interest lawsuit
, alleging that the company's blockbuster video game
Honour of Kings
violates the rights of minors by encouraging addictive behaviour and showing inappropriate content.
Tencent,
NetEase
and other Chinese online games companies, however, are expected to face less regulatory pressure this time, compared with
the government's 2018 crackdown on the sector
, according to a report on Wednesday by Bloomberg Intelligence analysts Matthew Kanterman and Tiffany Tam.
"Official concerns about reducing play time and spending of minors have already been addressed with myriad systems, which can be more aggressively rolled out for modestly higher compliance costs," the analysts said.
In the fourth quarter last year, Tencent indicated that only 6 per cent of its gaming business sales came from players under the age of 16, according to the Bloomberg Intelligence report. "So the sales impact of such efforts [to cut down playing time by minors] may be muted," the analysts said.
Honour of Kings also raked in US$2.6 billion in revenue from in-app purchases last year, making it the world's most profitable game, according to estimates from app tracking firm Sensor Tower in December.
Following the early sell-off on Tuesday, Tencent's shares were up 5 per cent in the morning session in Hong Kong on Wednesday.
This article appeared in the South China Morning Post print edition as: Tencent cuts playing time for minors