Kuaishou
Get more with myNEWS
A personalised news feed of stories that matter to you
Learn more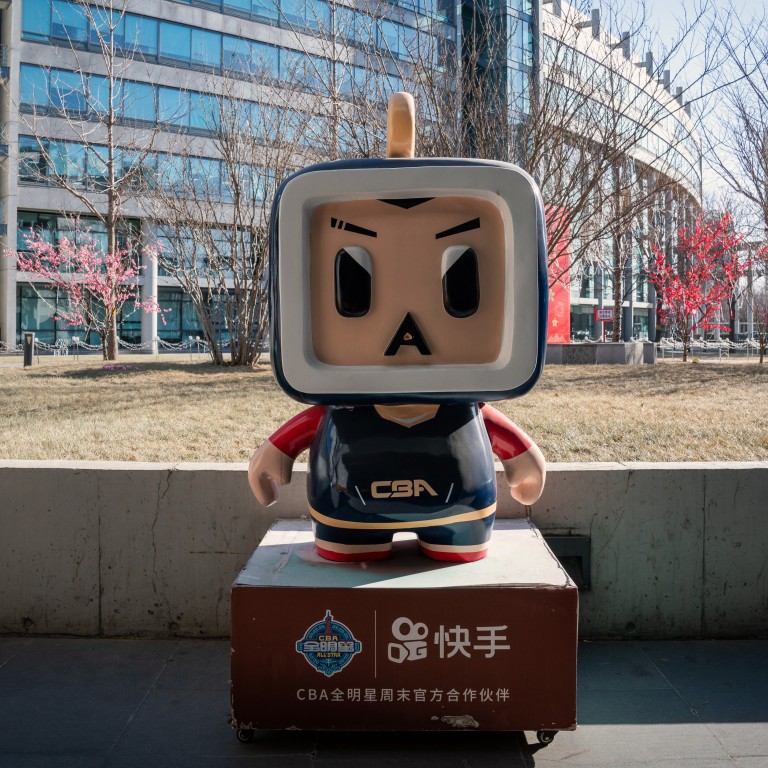 Analysis

|
How Kuaishou, Hong Kong's hottest IPO in 2021, became a cautionary tale of overexuberance in Chinese tech stocks
In the broader crash of Chinese tech stocks, Kuaishou has become the worst-performing listed firm in this market
Kuaishou has lost about 80 per cent of its value even though it has not been a direct target of Beijing's crackdown on China's internet industry
Fast-forward to Monday and investors are now counting their losses, as Kuaishou shares closed down 2.83 per cent to HK$82.50, or one-fifth of its peak price six months ago.
Retail investor Li, who wanted to be identified only by her surname, said she bought Kuaishou shares at HK$391. "I'm now staying away from tech stocks because of the regulatory issues [in China's internet industry]," said Li, who described her
investment in Kuaishou
as "a mistake".
02:01
What is Kuaishou? Understanding China's video-sharing app
What is Kuaishou? Understanding China's video-sharing app
Major investment houses, including the likes of Fidelity and Invesco, are also smarting from the rapid decline in Kuaishou's share price.
The dramatic decline in Kuaishou's share price reflects a broad change of mentality among investors in China's tech stocks, according to Carlton Lai, an analyst at Daiwa Capital Markets. "The company's IPO in February coincided with a very strong bull market," Lai said. "Now, many investors are completely avoiding China's internet sector because of regulatory uncertainties."
Recent developments, however, could see regulatory pressure build up.
Tighter controls over algorithm recommendations would hit "the heart of Kuaishou's short-form videos business", Daiwa's Lai said. "Any major changes to its recommendation engine could have a significant effect on its user growth and engagement."
In May, Kuaishou reported first-quarter revenue of 17 billion yuan, up 37 per cent from a year earlier. But its net loss widened to 57.8 billion yuan that quarter, compared with 30.5 billion yuan a year ago, because of a 44 per cent increase in sales and marketing expenses.
Some online influencers on Kuaishou have complained about their difficulty in generating sales on the platform.
Live-streaming video host Zheng Liuping, based in the city of Yiwu in eastern Zhejiang province, started uploading short videos on Kuaishou in 2017 to become one of the platform's earliest content creators. Zheng said he is now spending less time on Kuaishou, where he has about 300,000 fans, because the platform's top influencers receive the lion's share of user traffic, leaving only a small amount of business for small content creators like him.
Kuaishou's heavy losses have raised questions about the company's business model.
"If it cannot compete with [ByteDance] in terms of user base, I don't think the business model will work out given the expanding losses," said Zhang Yi, chief executive of Shenzhen-based iiMedia Research.
Kuaishou did not immediately respond to a request for comment.
On Friday, the official social media account of Kuaishou published a list of songs that appeared as an attempt by the company to assuage the concerns of investors. The titles of the songs, when read from top to bottom, formed two sentences that said: "Friends, please calm down and face the irrational fluctuation. Things ebb and flow, like the tide, but tomorrow will be better."