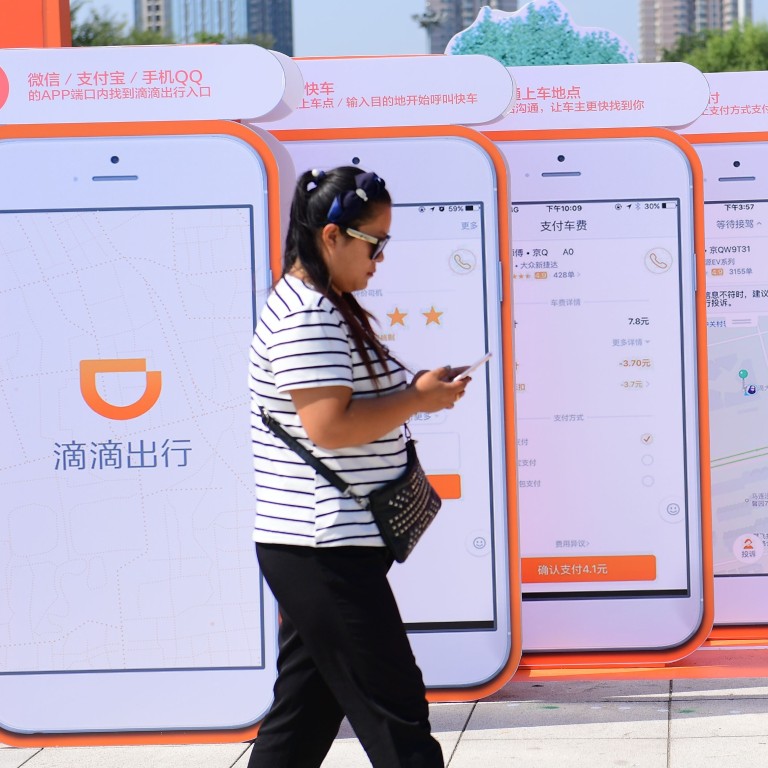 Exclusive

|
China's probe into ride hailing giant Didi Chuxing may lead to management reshuffle, sources say
The investigators' top priorities are to ascertain the line of responsibility in Didi's IPO decision, and to fix any security loopholes in its apps
The probe at Didi's head office has been ongoing for weeks, involving daily summons of mid-level managers for hours of questioning at short notice
Didi-Chuxing, the dominant Chinese ride-hailing service, may have to reshuffle its senior management team as a result of the ongoing cybersecurity investigations into its US$4.4 billion New York initial public offering, according to several sources familiar with the matter.
Didi's founder and chairman Cheng Wei, co-founder and global president Jean Liu Qing, and senior vice-president Stephen Zhu Jingshi – who together hold more than 50 per cent of the voting rights of Didi's eight-member board – are under scrutiny by a number of agencies led by the Cyberspace Administration of China (CAC), the sources said.
The investigations, which are being conducted to ascertain the persons responsible for Didi's decision to
force its way to list in New York
, contrary to the Chinese regulators' verbal instructions – characterised by officials as
a "deliberate act of deceit"
– may result in Liu's role being changed, said one of the sources, speaking on condition of anonymity about an ongoing investigation.
"Didi is actively and fully cooperating with authorities in the cybersecurity review," the company said in a statement late on Wednesday. "Market speculation about management change is untrue and unsubstantiated."
Cheng, who founded Didi in 2012, owns 7 per cent of the ride-hailing platform. Liu, the daughter of Lenovo's founder Liu Chuanzhi, owns a 1.7 per cent stake, according to the company's listing prospectus. Together, the two co-founders hold more than 48 per cent of the voting power.
Zhu, a former investment banker at Goldman Sachs, Morgan Stanley and the Boston Consulting Group before joining Didi in 2014, added more voting rights to give the trio more than half of the power to make key decisions, according to the prospectus.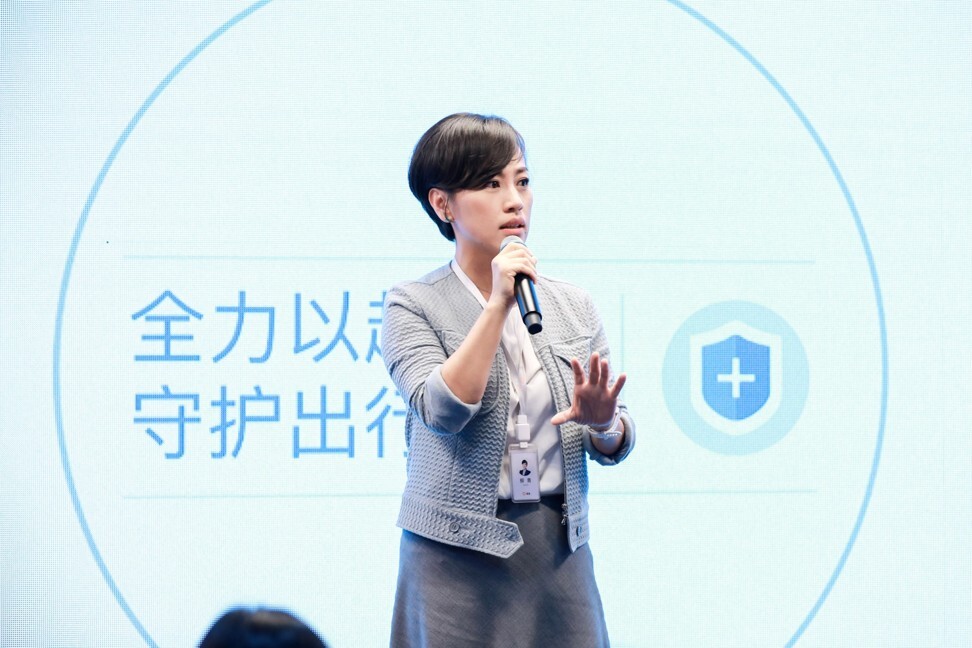 Didi's major investors include South China Morning Post-owner Alibaba Group Holding, Masayoshi Son's Softbank, and Tencent Holdings. Alibaba's chairman Daniel Zhang Yong and Tencent's president Martin Lau Chi-ping, both directors on Didi's board, explicitly counselled for the ride-hailing company to defer its New York listing, according to two sources familiar with the matter.
Alibaba and Tencent declined to comment.
Didi
in 2017 granted US$3 billion in stock options
to its senior executives and directors, equivalent to 66.7 million shares, as part of an incentive plan. The company did not identify the recipients of the options, which already have been vested as of the date of Didi's IPO in New York on June 30.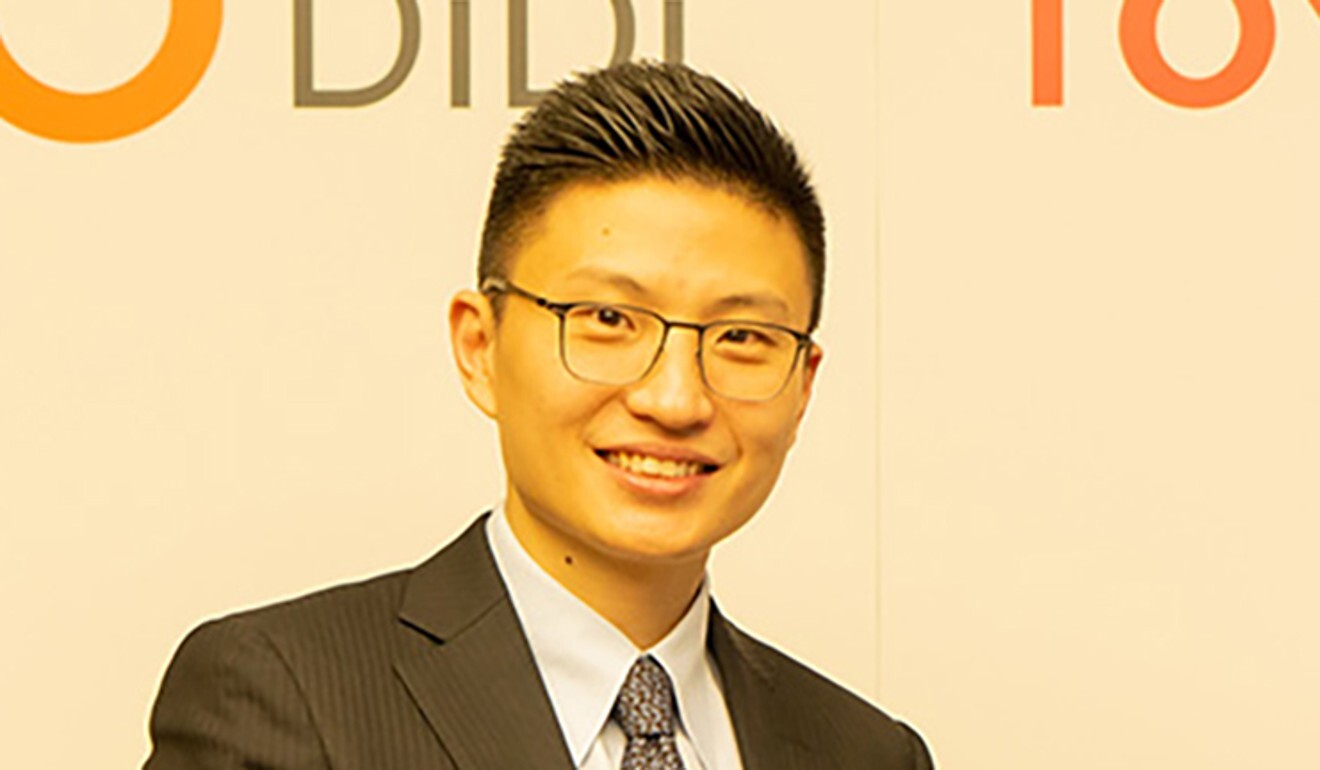 China's regulators have been conducting investigations at Didi's Beijing head office for weeks, involving daily summons of mid-level managers for hours of questioning at short notice, even on weekends, sources said.
The CAC did not respond to requests for comment.
Didi completed the technical upgrade of its smartphone apps two to three weeks ago to comply with the Chinese regulators' demands on data collection, mapping and user privacy, part of its rectification to return to Android and Apple app stores after it was forcibly removed last month. The app is critical for ride-hailing customers to book rides, and for drivers to communicate with them. Didi has 493 million annual active users worldwide and 13 million active drivers in China,
commanding 90 per cent of the country's ride-hailing market
.
The investigators' top priorities are to ascertain the line of responsibility in Didi's IPO decision, and to fix what are considered security loopholes in Didi's apps, instead of any change in ownership or business reorganisation, which would involve more resources and agencies to manage, sources said. These are not matters that the CAC can handle alone, they said.
Didi is in talks with state-owned information security firm Westone to handle its data management and monitoring activities as part of its efforts to placate domestic regulators, Reuters reported last week, while The Wall Street Journal reported that it is considering going private.
Didi denied reports that it would hand over data to a third-party or introduce a new controlling shareholder, or go private.
Any decision to take Didi private would cost tens of billions of yuan to compensate the investors who are already holders of Didi's American depositary receipts (ADRs). There is also the spectre of class action suits, at least one of which has already been filed in US courts.
Softbank's Vision Fund is Didi's largest shareholder, with a 21.5 per cent stake. The company's spokespeople could not be reached for comment.
Didi's shares fell 3.9 per cent overnight in New York to US$9.17, valuing the company at US$44.2 billion. The company offered its stock at US$14 on June 30, pushing Softbank's investment US$4 billion into the red.
Son said Softbank would take a "wait-and-see stance" for a year or two to wait for China's regulatory storm in the internet sector to quiet down, according to a an August 10 report by Financial Times.
China's investigation of Didi has helped exacerbate overseas investor mistrust in China stocks. It also partly prompted China's securities market regulator, the China Securities Regulatory Commission, and the official Xinhua news agency to step up, promising investors that China is not banning companies from going public in New York.
A task force of seven Chinese ministries entered Didi Chuxing offices on July 16, two weeks after the cyberspace administration announced a probe into Didi on cybersecurity and national security grounds on July 2.
The other departments involved in the on-site inspection include the State Administration for Market Regulation (SAMR), the Ministry of Natural Resources, the Ministry of Transport, and the State Administration of Taxation.
Didi said in a statement at the time that it was fully cooperating with the cybersecurity probe and it is following regulatory instructions rigorously in modifying its apps.
Little information has been disclosed about the investigation's scale, duration or coverage, fanning market speculation over Didi's fate.
This article appeared in the South China Morning Post print edition as: Didi probe may lead to revamp at the top