Softbank
Get more with myNEWS
A personalised news feed of stories that matter to you
Learn more
Hints by SoftBank's Masayoshi Son at pause from China tech investment stirs unease in the industry
After tech stocks turned volatile amid Beijing's crackdown, SoftBank's founder said he might pause investments in the country for a year or two
The comment spurred debate among Chinese investors concerned about the tech crackdown in China pushing out a committed investor like Son
SoftBank
founder and CEO Masayoshi Son, one of the biggest venture capitalists supporting China's technology start-ups, has stirred uneasiness among other investors and tech executives after he said he might pause new deals in the country for a year or two amid the ongoing regulatory crackdown.
During an earnings call on Tuesday, Son said he would take a cautious approach in China until the impact of new regulations are clearer. His comments were translated and shared widely on Chinese social media on Wednesday, triggering a soul-searching debate over how Beijing's efforts to rein in the influence of Big Tech companies has now alienated a committed investor like Son.
David Zhang, founding managing partner at Matrix Partners China, said on his
WeChat
account that Son's new-found caution could influence other venture capitalists considering deals in China.
"Although [Son's statement] is one side's voice, it will spread widely and affect the rhythm and determination of many investment institutions that focus on mid- and late-stage funding rounds, and it will naturally have an impact on the funding pace and success rate of many start-ups," Zhang said, according to widely published accounts in news media of his social media post.
Two Chinese venture capitalists who invest in e-commerce and big data told the South China Morning Post that they have also grown more cautious since Beijing's recent crackdown on private education companies and its disciplining of Big Tech firms. One investor, who declined to be named because she was not authorised to speak to the media, said she wanted to wait "until the regulatory environment becomes more stable".
Son's comments have heightened concerns that venture capital flowing into Chinese start-ups might start to dry up. But some on social media thought they saw signs of hope on Wednesday with a post from a company that appeared to be connected to SoftBank.
Shanghai-based SB China Venture Capital posted on social media that it "remained committed to investing in hi-tech and fast-growing companies in China". The fund includes the word "SoftBank" in its Chinese name, but it does not actually have any affiliation with the Japanese company.
SB China's post was widely reported in Chinese media yesterday, but the company had deleted the statement by Thursday morning. SB China did not immediately respond to requests for comment.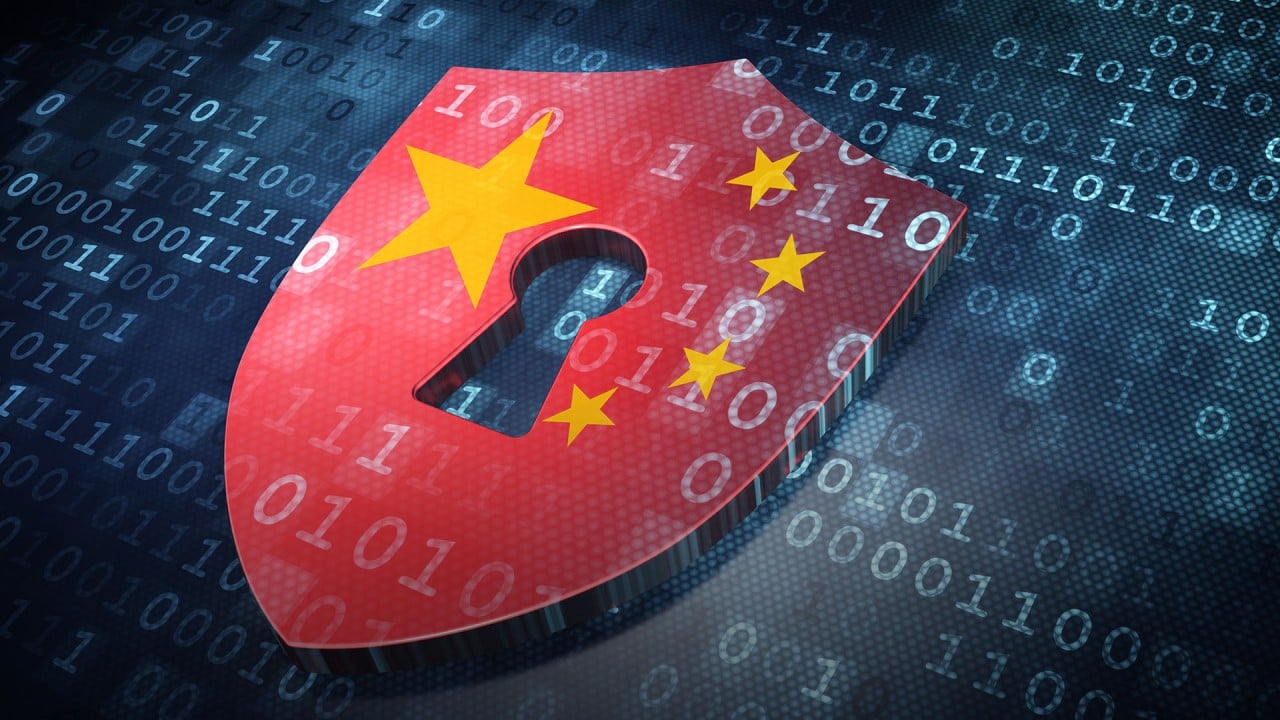 07:30
Why China is tightening control over cybersecurity
Why China is tightening control over cybersecurity
At the height of SoftBank's Chinese investments, they accounted for a third of the company's massive Vision Fund. That rate has since dropped to 23 per cent, and investments in China since April have made up just 11 per cent of the fund, Son said.
"It's because we would like to wait and see for a while," he said in the talk that was webcast on SoftBank's website. "A while, I would say, is it six months, twelve months, I don't know yet. And what kind of regulation, how deep, how far, how big … that's something that we would like to be careful about and be cautious."
Until this year, Son had been bullish on Chinese tech companies for years, having reaped the benefits of an
early investment
in e-commerce giant
Alibaba Group Holding
, owner of the
Post
.
Son is also known for his large investments in ByteDance, ride-hailing platform
Didi Chuxing
and freight service provider Full Truck Alliance. The investments in Didi and Full Truck have since turned sour, as the firms have
come under investigation
over data security concerns. Both firms went public in New York in June, but their share prices are down 37 per cent and 26 per cent, respectively, from the IPO.
Zhangmen Education, a tutoring firm and another SoftBank investee, has also been hurt by operating in an industry now mired in China's toughest ongoing regulatory crackdown. In July, Beijing
banned private tutoring firms
that teach school curricula from raising funds or making a profit. Shares of New York-listed Zhangmen have fallen to US$5.43, down 12 per cent from the day before the policy was out.
But Son said he still has long-term hope for China, especially in artificial intelligence.
"There are two centres where AI and technology are evolving: the US and China. So AI technology and business models, the evolution of those things will continue in China, I believe," he said on Tuesday. "We are not against or for the Chinese government, and we don't have any doubt about the future potential of China."