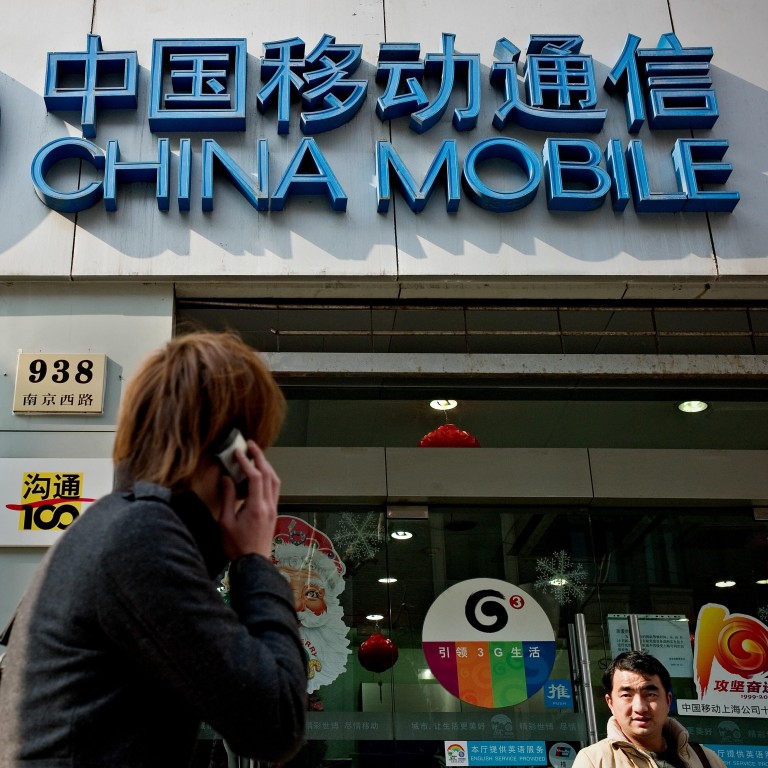 China Mobile posts 6 per cent profit gain on strong jump in 5G users in first half
The world's largest wireless network operator posted a net profit of US$9.1 billion in the six months through June
The state-owned telecoms carrier also recorded 251 million 5G mobile subscribers at the end of June
China Mobile
, the world's largest wireless network operator by subscribers, reported a 6 per cent rise in profit for the first half of this year, boosted by new
5G
subscribers and cost-paring efforts.
Net profit rose to 59.1 billion yuan (US$9.1 billion) for the six months through June, compared with 55.8 billion yuan in the same period last year, according to the company's statement on Thursday. Operating revenue advanced to 443.6 billion yuan, up 13.8 per cent from a year earlier. The company raised its interim dividend to HK$1.63 a share, compared with HK$1.53 a year before.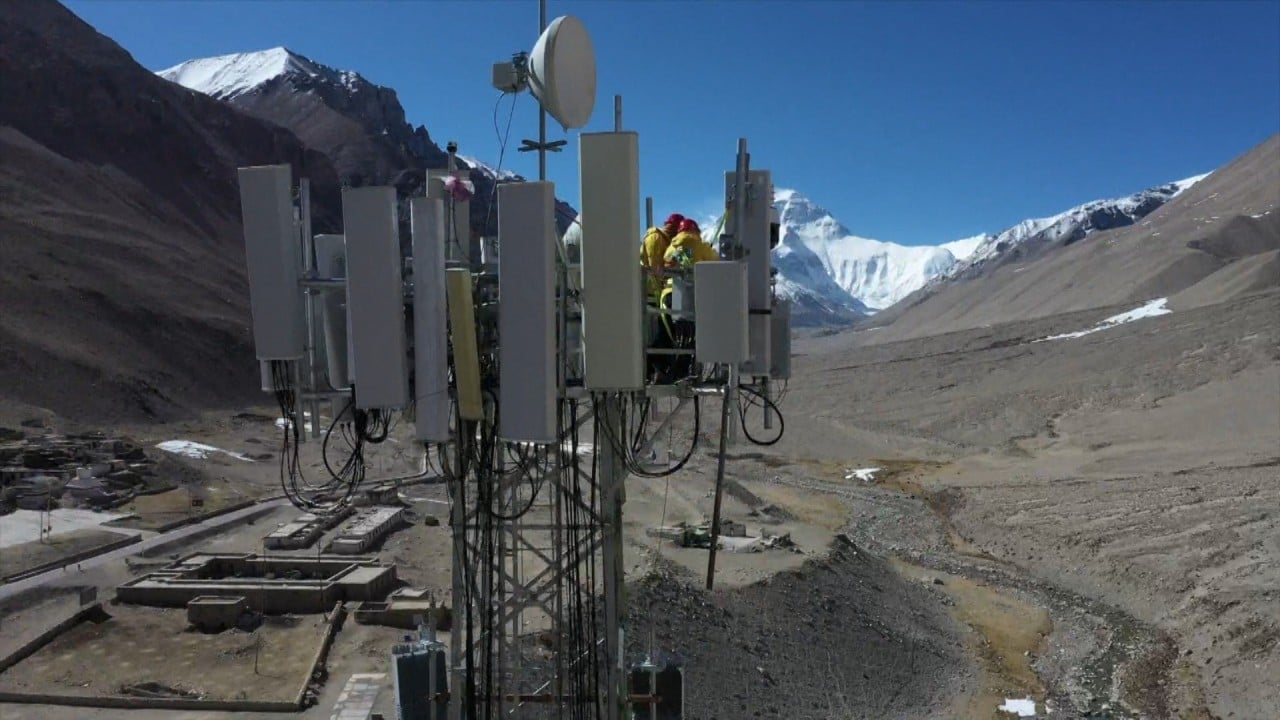 01:36
Chinese engineers from Huawei, China Mobile build world's highest 5G base station on Mount Everest
Chinese engineers from Huawei, China Mobile build world's highest 5G base station on Mount Everest
China Mobile added 3.6 million users in the first half – a marked improvement from 2020, when it had lost over 8 million subscribers in the full year. But the gains pale in comparison to 11.5 million new customers lured by
China Telecom Corp
and a net addition of 4.6 million subscribers by
China Unicom
in the same period.
Shareholders of China Mobile are awaiting details on the company's listing plans in mainland China which received board approval in May.
The listing could happen within this year if things go with the plan, company chairman Yang Jie said during a post-earnings call, adding that related works will be on full speed in the second half.
Industrial Internet is likely to be the biggest growth driver for the operators over the next five years, Jefferies analysts led by Edison Lee said in a report on July 29.
China's spending on information technology may rise by 15 per cent annually over the next five years, Jefferies' Lee said, citing research and advisory firm Gartner.
China Mobile's shares closed 0.3 per cent lower on Thursday in Hong Kong after its earnings announcement. The stock has surged 14 per cent this year. The benchmark Hang Seng Index has slipped 2.6 per cent in 2021.
Total mobile subscribers touched almost 946 million, including 251 million 5G customers. Average mobile monthly revenue per user rose 3.8 per cent to 52.2 yuan in the first half, compared to 50.3 yuan a year ago. Operating expenses reached 381 billion yuan, compared with 330.7 billion yuan last year.