Alibaba
Get more with myNEWS
A personalised news feed of stories that matter to you
Learn more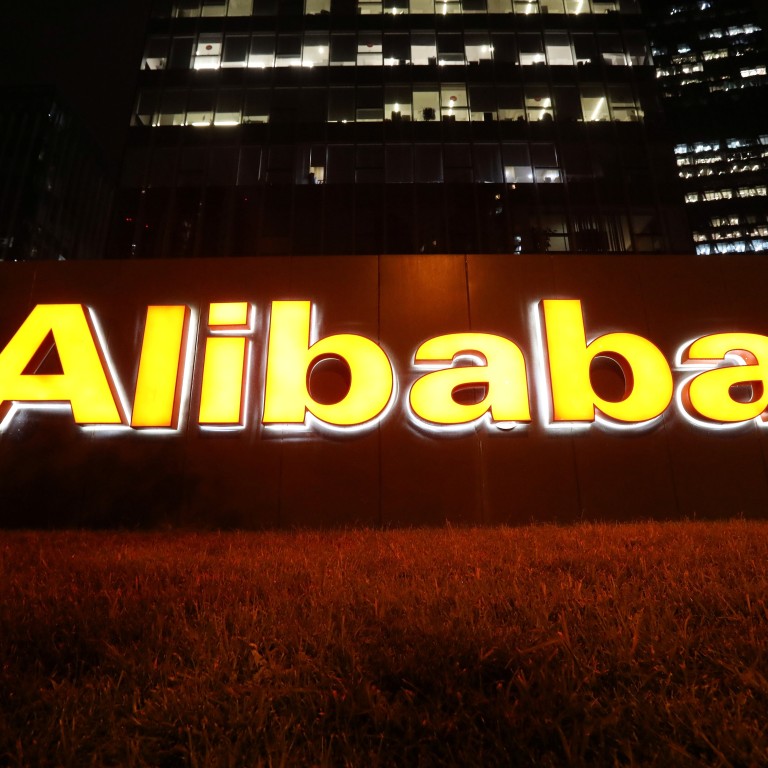 Alibaba's new blockchain auction platform is selling Star Wars art on a ledger run by Sichuan's government
The new section of Alibaba Auction allows artists to sell the copyrights to their works using blockchain
Numerous products are already listed, with bids next month starting at US$15 for each piece
Chinese e-commerce giant
Alibaba Group Holding
has opened a new online market for digital assets traded over a
blockchain
backed by the Sichuan provincial government, marking another foray into blockchain technology by China's Big Tech companies.
The market launched this week as a new section on Alibaba Auction, an online auctioning platform from the Hangzhou-based tech giant, which owns the South China Morning Post. The non-fungible tokens (NFTs) will be issued through the New Copyright Blockchain, a platform run by the Sichuan Blockchain Association Copyright Committee.
The service, called "Blockchain Digital Copyright and Asset Trade", allows writers, musicians, game developers and other artists to sell the rights to their content via blockchain. NFTs enable this with the use of unique, encrypted tokens that allow a person to prove ownership, although the technology itself does not prevent unauthorised copying. Sales include complete ownership of works purchased through the platform, according to an introduction posted online.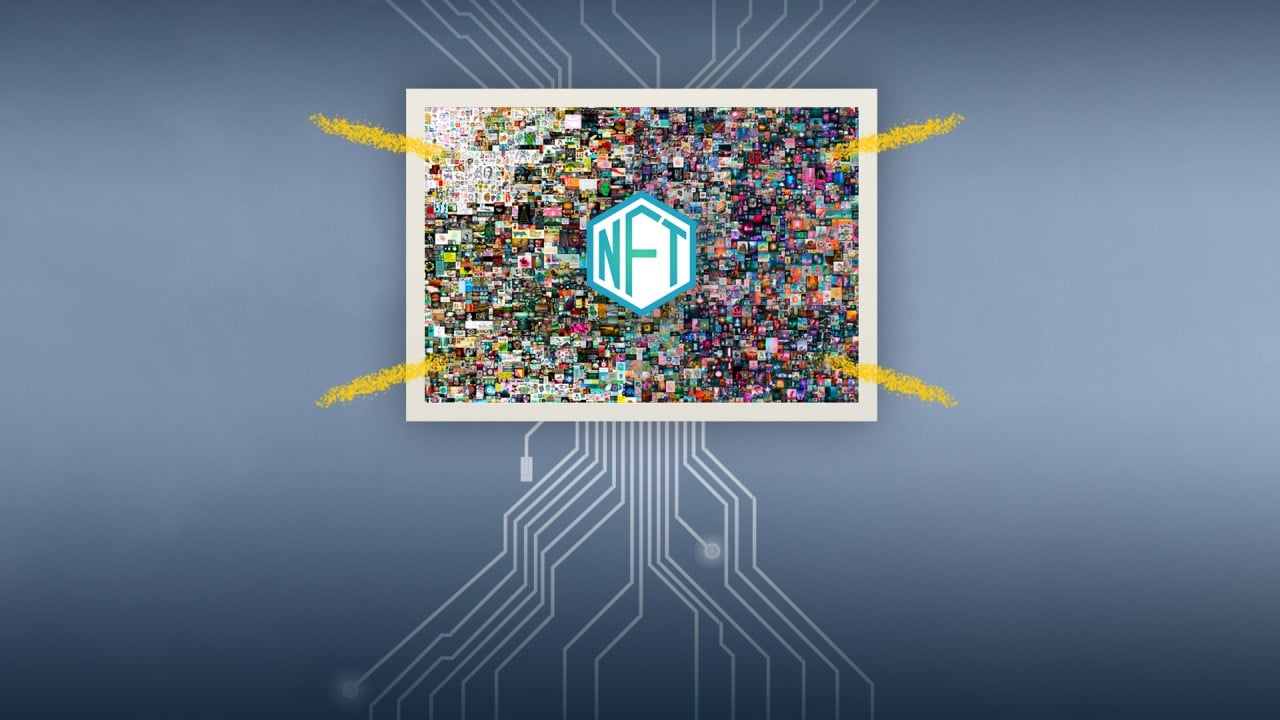 05:15
SCMP Explains: What are NFTs?
SCMP Explains: What are NFTs?
The platform already has numerous products listed, which will start being auctioned off next month. The digital items on offer include a Star Wars illustration and a painting of the West Pearl Tower, a landmark in Chengdu, the capital of Sichuan. Each auction starts at 100 yuan (US$15), and bidding requires a 500 yuan deposit.
Once the digital products are purchased, buyers can view their items on
Tencent Holdings
' WeChat by visiting the public account for Bit Universe, a Shanghai-based firm backed by the Tree Graph Blockchain Research Institute.
NFTs became a hot new form of digital trade and investment early this year, and continued to surge to new highs in the second quarter, with US$2.5 billion in sales by the beginning of July, according to data compiled by DappRadar, which tracks sales across multiple blockchains. That was up from just US$13.7 million in the first half of 2020.
Ant Group
, Alibaba's financial technology services affiliate, already started dabbling in NFTs this year.
In June, the fintech firm sold 8,000 limited-edition NFTs based on two pieces of artwork to commemorate ancient art from the Dunhuang Caves. The so-called "NFT payment code skins" quickly sold out on the "AntChain Fan Grain" mini program in the Alipay app.
In July, Ant introduced another NFT product in the form of a Top Scorer Award for the Europe 2020 football championship. Ant teamed up with the Union of European Football Associations (UEFA) to commission the award, which is backed by a digital token and immortalises the winner's score sheet on the AntChain ledger. Alipay also distributed 1,600 versions of the digital trophy to its users who won the European Cup quiz.
The
Post
also unveiled its own NFT project
last month, becoming the first news organisation in Asia to offer historical items from its archives on a blockchain. Using a new standard called ARTIFACT, readers will have a chance to own and trade historical pieces of reporting such as the handover of Hong Kong to China on July 1, 1997.
Other tech giants have been getting into the digital art trade with NFTs, as well. Last month, Tencent launched an NFT trading platform called Huanhe, where it will sell 300 NFTs for audio clips from the talk show Shisanyao.