Foxconn
Get more with myNEWS
A personalised news feed of stories that matter to you
Learn more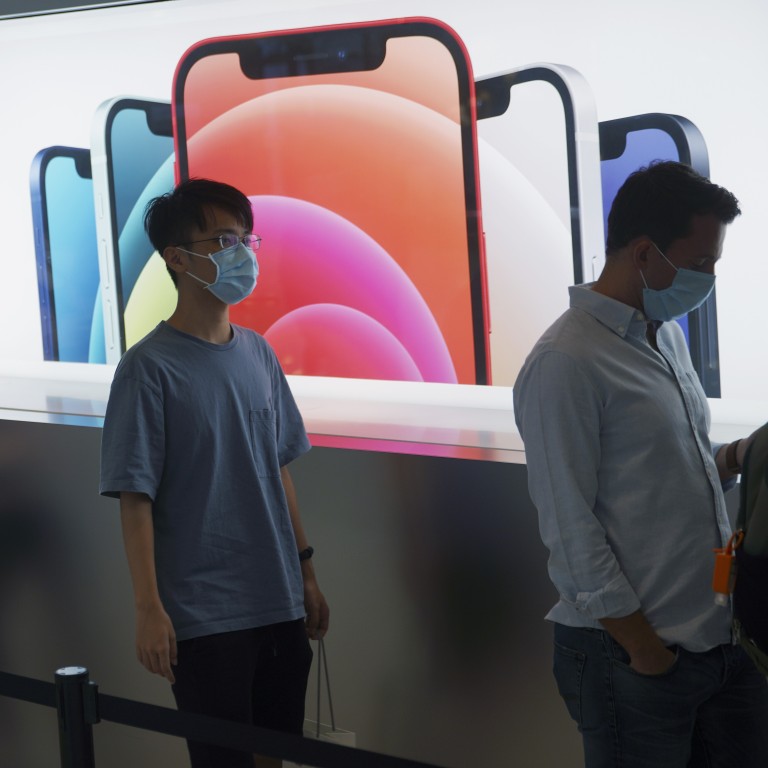 As the iPhone 13 launch nears, Apple supplier Foxconn rushes to hire 200,000 more workers
Foxconn has ratcheted up its recruitment of new assembly line workers at its sprawling manufacturing complex in the central Chinese city of Zhengzhou
Apple's latest flagship device, the iPhone 13, is expected to be launched this September
The
world's largest iPhone factory
, located in the central Chinese city of Zhengzhou, is now on a fast-track recruitment effort amid the need for 200,000 more workers by the end of September, as
Apple
is expected to launch its latest flagship
smartphone
next month, according to a local television report this week.
Getting more manpower has been the "biggest bottleneck" at the sprawling manufacturing complex run by Apple supplier
Foxconn Technology Group
, according to the site's deputy general manager, Wang Xue, who was quoted by local broadcaster Henan Television. The facility can house as many as 350,000 assembly line workers and produce up to 500,000 smartphones a day.
Wang said he is confident that the production complex, an area dubbed as
"iPhone City"
, can achieve its staffing goal "at the current speed of recruitment", which has been supported by local governments, the report said.
Various local governments in central Henan province have mobilised workers for processing as new recruits at the massive iPhone assembly centre in the outskirts of Zhengzhou, according to the report. It said local governments have chartered 100 buses to "pick up job applicants from their communities and drop them at the factory gates".
Foxconn, formally known as
Hon Hai Precision Industry
, is also conducting Covid-19 tests and other health measures on site to ensure the safety of workers as they are processed.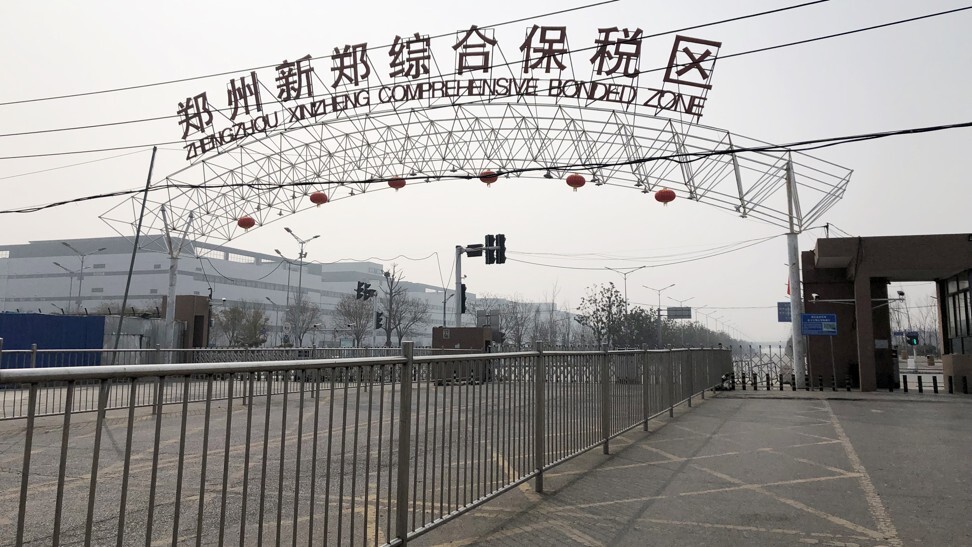 The hiring push shows how the world's largest electronics contract manufacturer, also Apple's primary supplier, is coping with the ramped up production schedule for the new iPhone 13 models.
Apple is targeting to ship from 130 million to 150 million new iPhones in the second half of this year, according to Dan Ives, managing director at investment firm Wedbush Securities, in a research note published in June. Apple's supply chain in Asia will enable the production of 90 million to 100 million units to meet the initial orders for the new
5G
iPhone 13 models, Ives said.
Foxconn's operations in Zhengzhou also represents a major test for ensuring steady production at the facility amid
draconian efforts to control the spread of Covid-19
. Henan reported a mini outbreak of Covid-19 in the past few weeks, when the provincial health authority confirmed 167 cases from July 31 to August 25. That prompted massive testing in Zhengzhou, the provincial capital, and rigid travel controls.
While local government authorities have managed to arrange a steady flow of new workers to Foxconn's Zhengzhou factory, which has maintained a zero infection rate, other production facilities in Asia that supply to Apple
have been disrupted by the coronavirus outbreak
.
Foxconn, meanwhile, has raised cash incentives for new recruits to another all-time high. The Taiwanese company's integrated Digital Product Business Group (iDPG) – the division responsible for iPhone assembly – is offering a signing bonus of up to 12,700 yuan (US$1,960) for each new production line worker, according to the latest job recruitment advertisements published by the group on the company's official social media accounts.
In Zhengzhou, the latest cash bonuses in place since August 15 are 2,500 yuan higher than the rewards offered just three weeks ago, representing the highest level since the Foxconn production complex started operations in 2010, according to the South China Morning Post's review of past recruitment advertisements.
Each new iDPBG recruit will receive a 2000 yuan subsidy for transport and a signing bonus ranging from 8,500 yuan to 9,500 yuan after working on the production line for 90 days, according to the company's latest recruitment ads. Those who refer new workers will also get a bonus of 1,200 yuan, bringing the total cash rewards to 12,700 yuan.
This article appeared in the South China Morning Post print edition as: Foxconn pushes hiring before iPhone launch