Why Meituan remains wedded to community group buying despite mounting losses and rising regulatory heat
Hailed by tech companies as a way to cut out the middleman, community group buying has all the hallmarks of 'blitzscaling'
Meituan's CEO has repeatedly warned investors of more losses to come in the next quarter as it continues to invest in the sector to seize market share
Meituan, China's largest food delivery and on-demand local services provider, is sticking with its commitment to community group buying despite widening losses and increased regulatory pressure.
"Meituan will continue to invest in community group buying as the emerging sector offers new growth opportunities," said Li Chengdong, chief executive of e-commerce consultancy Dolphin Think Tank. "Community group buying also provides Meituan with a retail business that can penetrate lower-tier markets it previously could not access."
Hailed by tech companies as a way to
cut out the middleman
by directly connecting grocery suppliers with customers, community group buying has all the hallmarks of "blitzscaling" – an aggressive growth model whereby profits are sacrificed in the short term in favour of acquiring new users.
Launched during the height of the Covid-19 pandemic in China, Meituan Select covered 2,600 cities and counties by the first quarter of 2021 and has "deepened penetration" in lower-tier markets in the second quarter, the company said without providing further details.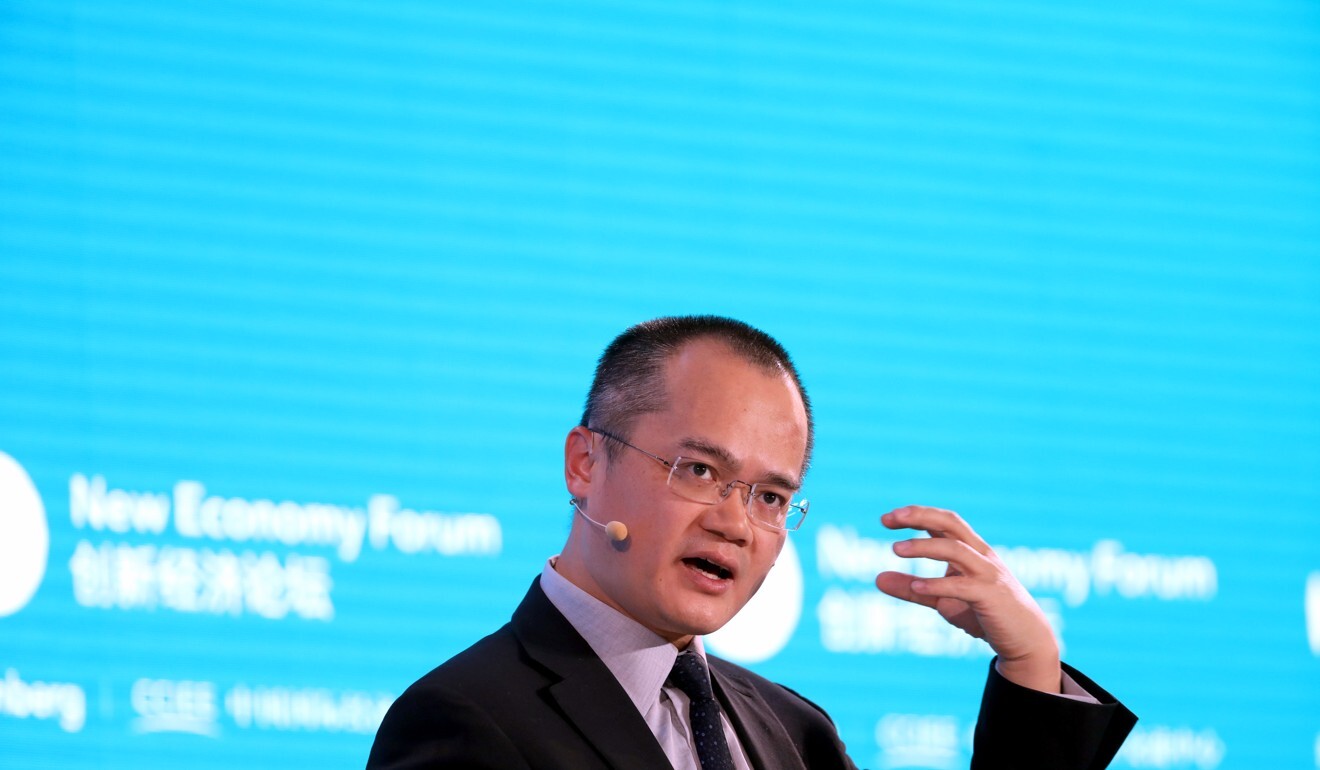 Founder and chief executive Wang Xing has been vocal about the company's commitment to community group buying, and repeatedly warned investors of more losses to come in the next quarter as Meituan continues to invest in the sector to seize "the best opportunity once every five or 10 years".
Active users on the WeChat mini programme of Meituan Select reached 95.6 million as of June, ahead of the 56.8 million users of Duoduo Grocery, Pinduoduo's community group buying platform, and 77.8 million for Chengxin Youxuan, which is owned by Didi Chuxing, according to a July QuestMobile report.
"The community group-buying business underpins Meituan's ambitions for future expansion, considering the broader retail market could be 10 times the size for food delivery," said Shawn Yang, Shenzhen-based managing director of Blue Lotus Capital Advisors. "When the company has the capability to tap into a new area, they will keep plowing ahead."
The number of people using community group buying is expected to reach 500 million with a market value of about 1.5 trillion yuan in 2023. The number of daily orders on Meituan Select is expected to reach 30 million, according to an August report from Guosen Securities.
Meituan's already vast user base and its established delivery army gives the company an edge in community group buying, but analysts have pointed out that new regulations could undermine these advantages.
"Meituan's installed app base and corresponding data on food delivery and service preferences will have assisted with group buying recommendations; however this is likely to be impacted by the new data security laws around recommendation algorithms," said Mark Tanner, managing director at Shanghai-based market tracker China Skinny.
Earlier this month, a commentary by the Economic Daily, which is under the Central Committee of the Chinese Communist Party, blamed some community group buying operators for abusing the power of their platforms to disrupt the market, including dumping low-priced goods, as well as illegally collecting and using the personal information of consumers.
Community group buying has also been dragged into the wider policy debate about the economic role of Big Tech after China's Politburo, the key policy-making committee of the Communist Party, in December called for the prevention of the "disorderly expansion of capital".
That same month an opinion piece in the
People's Daily
, the ruling Chinese Communist Party's mouthpiece, questioned whether it was "morally sound" for China's Big Tech companies to chase profits by
"selling a few cabbages"
. China's State Administration for Market Regulation (SAMR) and the Ministry of Commerce also summoned Alibaba Group Holding, Tencent Holdings, JD.com. Meituan, Pinduoduo and Didi Chuxing and gave them a
clear message
: no more price wars.
Community group buying is a more efficient and advanced retail model compared with the traditional grocery business, as it saves on the costs of running bricks-and-mortar stores and lowers wastage rates, as retailers sell direct to consumers on platforms, according to the Guosen Securities report.
However, the sector is highly competitive. While Meituan is convinced that the business model can provide steady growth for the company in the lower-tier market, two of the industry's oldest players have ceased operations.
Tongcheng Life, once a sector star, filed for bankruptcy in July due to what it called poor management and a difficult business environment. Three-year-old Nice Tuan, which is backed by Alibaba, has retreated in multiple cities and provinces in the country. Nice Tuan founder Chen Ying warned in an August internal letter that the industry was facing an unhealthy subsidy war.
In March, SAMR fined the group buying platforms run by Didi, Meituan, Pinduoduo and Nice Tuan for price dumping and fraud. In late May, Nice Tuan was again fined 1.5 million yuan by SAMR for failing to take action against such behaviour.
"Regulations are targeted at the entire sector. While it may slow down market development it's actually beneficial for Meituan, because capital is cautious about investing in startups right now, which could give Meituan a chance to win the market," said Dolphin's Li.
Alibaba owns the South China Morning Post.