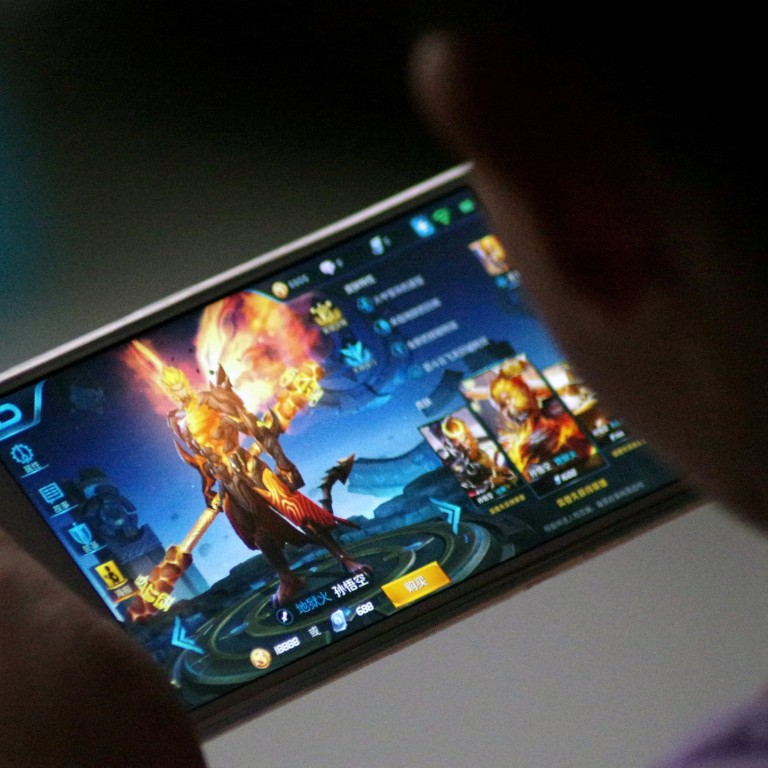 Tencent, NetEase among gaming giants rushing to comply with Beijing's three-hour weekly time restriction for kids
Tencent rolled out an update to Honour of Kings to comply with the new rule, while its esports arm TJ Sports said it would overhaul its tournaments
At least 41 Chinese game developers have publicly supported the new rule limiting kids to playing video games for just three hours a week, says industry body
Video game giants including Tencent Holdings and NetEase are rushing to comply with China's new three-hour
weekly restriction for children
, rolling out new features and preventing underage esports athletes from joining tournaments.
The National Press and Publication Administration, China's top watchdog for gaming and other forms of online media, on Monday issued a new rule limiting gaming time for players aged under 18 to between 8pm and 9pm on Fridays, Saturdays, Sundays and statutory holidays. It marked the country's most stringent measure yet to tackle
video gaming addiction
among young people.
All the major Chinese game developers quickly scrambled to affirm their support for the ruling and pledged to follow it. On Wednesday, Tencent,
the world's largest gaming company
, rolled out an update to its signature mobile game
Honour of Kings
, which has 100 million daily users, to comply with the new rule. Its esports arm TJ Sports also announced that it would overhaul all of its tournaments to comply.
The state-backed China Game Publishers Association Publications Committee said in a statement on Tuesday that at least 41 Chinese game developers, including the country's biggest ones, have made public statements to support the policy.
Matthew Kanterman, a senior analyst at Bloomberg Intelligence, said the latest restrictions placed on the industry had been "harsher than expected" though their impact was less severe than the crackdown in 2018 when Beijing halted the approval process for new games entering the country for nearly nine months.
"Tencent, NetEase and Chinese online games peers may face less regulatory pressure and impacts than in the 2018 crackdown … although the play-time restrictions for minors are harsher than the industry hoped, game companies have been addressing concerns with systems which can be quickly rolled out for modestly higher compliance costs," Kanterman said.
Honour of Kings, which has made more than US$9.4 billion in revenue since its launch in 2015 according to app-tracking firm SensorTower, said on Wednesday that it will ban young gamers from playing except during the time window specified by the government. TJ Sports said in a post on social media that it will impose an age limit across all its tournaments to comply with the new requirements.
The impact of the unprecedented measure on company revenues may be limited. Tencent said that players under 16 accounted for just 2.6 per cent of its gross gaming receipts in China. Both NetEase and Bilibili said minors contributed around 1 per cent of the company's gaming revenue.
Still, as the market becomes more regulated and competitive at home, Chinese gaming companies are busy seeking growth outside the country, a phenomenon known as chuhai, or "going overseas". Charles Zhaoxuan Yang, chief financial officer of China's second largest gaming company, NetEase, said on Tuesday that NetEase has already set up gaming studios in Canada, Japan and Europe to develop games.
Tencent has also been expanding rapidly overseas, setting up studios in Montreal, Los Angeles and Seattle.
This article appeared in the South China Morning Post print edition as: companies rush to comply with gaming limits