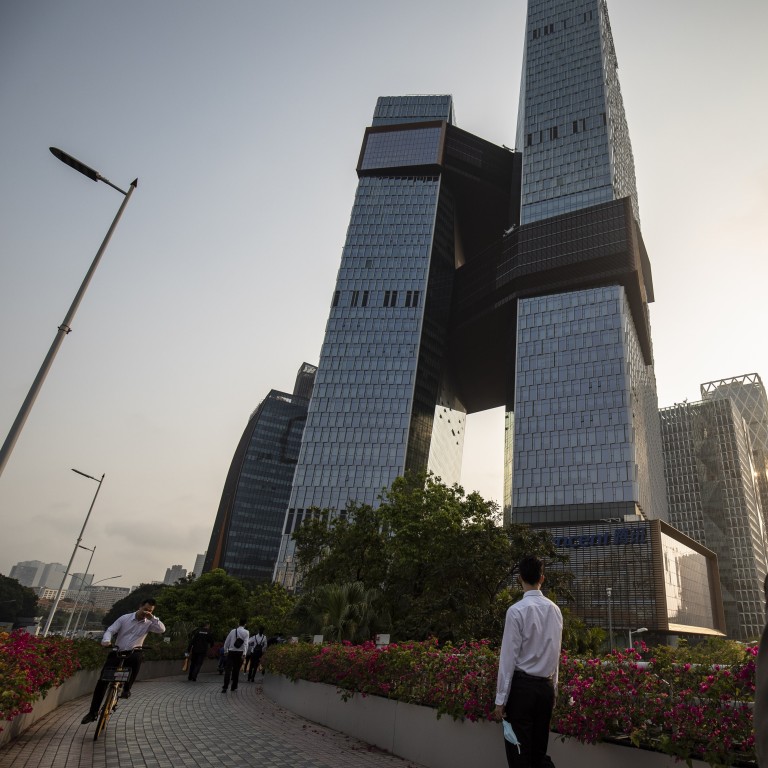 Explainer
Beijing's Big Tech crackdown kills dreams of quick wealth among China's ambitious young workers
Workers at private tutoring and internet platform companies have seen the value of their stock holdings plummet this year, wiping out savings overnight
Alibaba, Tencent and others minted thousands of millionaires with their IPOs, but the tech sector is less appealing to young talent amid Beijing's crackdown
When software engineer Bruce Wang quit his job at food delivery giant
Meituan
last year, he gave himself two options: become a bitcoin investor or join a private tutoring company.
Both were promising industries, with the cryptocurrency and tutoring stocks exploding in value. Wang ultimately decided on private tutoring for the job security, but it proved to be an ill-fated decision.
China's crackdown this year on both
private tutoring
and
bitcoin mining
, along with the rest of the technology sector, is affecting tens of millions of people, and it is reshaping how and where the country's ambitious young tech workers apply their talents.
Until recently, Wang had been optimistic about the private tutoring industry. Demand for online education exploded during the Covid-19 pandemic, and venture capital was pouring into the industry, sending stock prices soaring. New York-listed New Oriental and TAL Education surged 50 per cent last year, while Gaotu Group, formerly known as GSX, doubled.
With that in mind, Wang took an offer from one of them with a juicy stock option package. After China banned profits in private tutoring, though, Wang's new-found wealth disappeared overnight
"I got a raise of 30 per cent for the new job, and I exchanged the entire increase for stocks that I would be able to cash out next year," Wang said, projecting his loss to be roughly 2 million yuan (US$310,000).
While the Chinese government also cracked down on bitcoin mining this year, sending the price plummeting, it has largely recovered and has remained far above average prices from last year. Beijing also remains hostile towards cryptocurrencies, cracking down on exchanges and banning bank transfers to them.
Private tutoring and cryptocurrency are just two casualties of a larger tech sector crackdown from the government, which has wiped trillions of yuan from the stock market in the pursuit of curbing the "irrational expansion of capital".
The government has also rolled out new
laws and regulations on data management
, making it harder for tech firms to monetise user data by scooping up as much as possible. With data being the bread and butter of tech companies, the new rules have implications for workers looking for quick wealth following a company's IPO, destroying the main incentive for putting up with the industry's
notoriously long working hours
.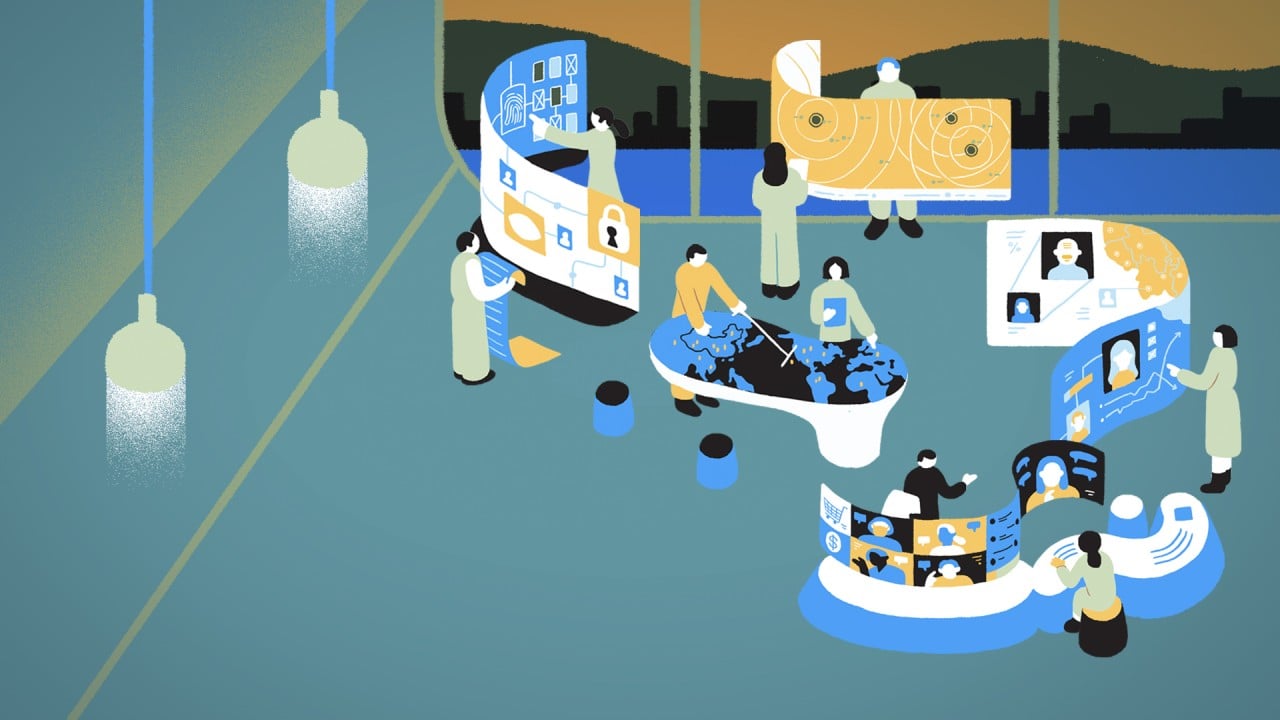 09:40
Tightened regulations among key trends shaping China's internet in 2021
Tightened regulations among key trends shaping China's internet in 2021
When Alibaba, owner of the South China Morning Post, listed in New York in 2014, the world's largest IPO at the time, it minted more than 10,000 new multimillionaires, pushing up property prices near the company's headquarters in Hangzhou. In 2018, the Hong Kong listing of smartphone giant Xiaomi led to the stock holdings of 5,500 employees to be valued at an average of 10 million yuan per person.
The tech sector has been one of the biggest sources of employment in China, hiring hundreds of thousands of new employees in recent years. ByteDance alone boosted its headcount to 100,000 last year, with most employees based in China.
The sector's pay is competitive, as well, surpassing finance a couple years ago. In 2010, fresh college graduates could make the most money by joining banking, securities or insurance companies, making an average salary of 3,370 yuan per month, according to consultancy MyCOS. By 2019, software and communications offered the highest salaries at 6,570 yuan per month.
Platforms like Didi and Meituan have also offered new opportunities for gig workers. Such companies now have more than 11 million delivery and chauffeur personnel, according to a report in August from the state-owned People's Daily.
Beijing's crackdown now threatens employment in an industry with one of the youngest workforces in a year that will see 9 million new college graduates. Zhang Ying, a human resources ministry official tasked with helping increase employment, said in July that "a certain number of graduates didn't find a job, and the pressure for young people has increased".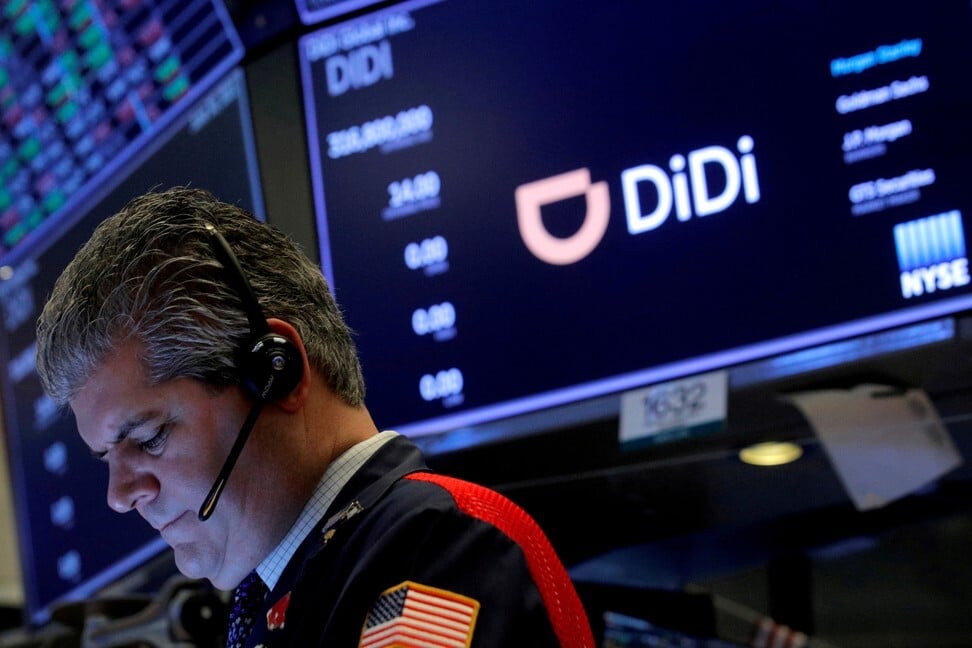 People already working at Big Tech companies are becoming more anxious as they age amid anecdotes about people over the age of 35 being laid off. Some are switching to civil service jobs, which are seen as China's "iron rice bowl" with good job security, although usually coming with lower pay.
In 2020, more than 1.5 million people signed up for the exam to compete for a position with a state-level authority, 110,000 more test takers than the previous year.
Wang decided to quit his job in August, seeing little chance of private tutoring stock prices bouncing back. He does not expect his employer to file for bankruptcy any time soon, he said. However, he is not currently considering the public sector.
"I still value the power of technology, and I'm thinking of either working for an electric carmaker or doing quantitative investment," Wang said.
Workers at tech giants that have continued to see revenues climb are also caught in the middle of Beijing's war on Big Tech.
A former ByteDance employee regretted exchanging her entire annual bonus for stock options earlier this year. In the spring, there were news reports about a possible listing of the company's Douyin business, the Chinese version of TikTok, in either Hong Kong or New York. The company denied the reports in April.
The Wall Street Journal reported in July that the company shelved its IPO plans after meeting with cyberspace officials, who raised data security concerns – the same thing that led to the ongoing investigation into Didi.
"If the stock programme took place after the Didi incident, I would probably not buy the shares at such a high price of US$126," said the employee, who asked not to be named. "I left the company for three reasons: I wanted a change in environment and work, a slower pace and smaller workload."
After leaving ByteDance, she joined a media start-up, but she worries about what would happen if it fails.
"I'm worried that if I need to return to the internet industry in a few years, I may not be able to get as high of a salary," she said.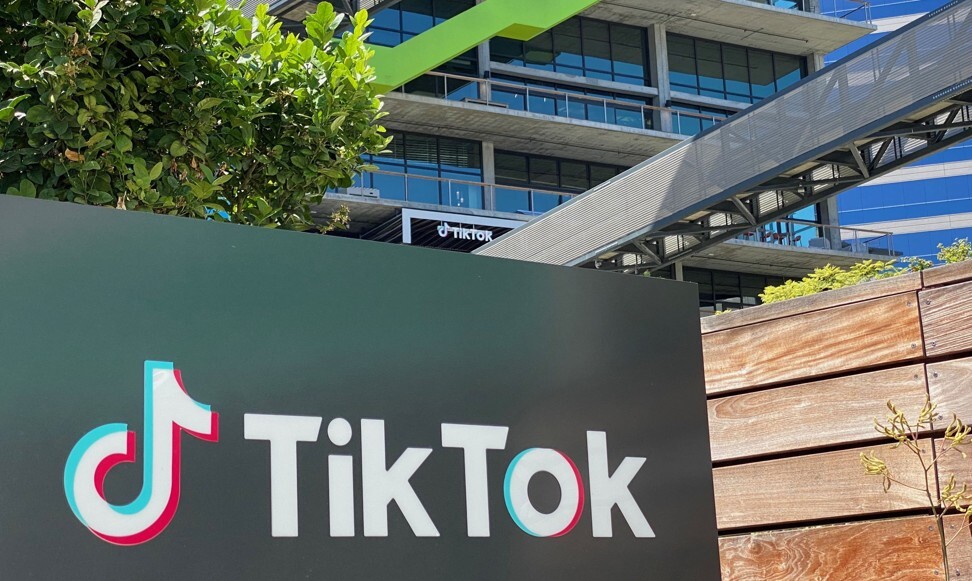 Some tech workers, though, enjoy their jobs and the pressure.
A Tencent worker, who has been with the company for seven years, said she has been much busier recently. She talked with the Post during a taxi ride home from the office at 9pm, a relatively early day for her. She often works past 10pm, when she can be reimbursed for taxi fees, but she said there are too many colleagues also hailing rides that time.
She has recently been working full days on the weekends, as well, without any extra pay, she said. Despite the heavy workload, she has not thought about changing jobs because of the company's competitive salary and opportunities to learn.
"My pay has quadrupled since I graduated from college, and some peers got even larger increases of five or six times," she said, asking for anonymity because she is prohibited from talking to media about work.
Tencent's stock has tumbled nearly 40 per cent from its peak in January. Although the company granted 300 and 100 shares to every employee in 2016 and 2021, respectively, and offers other stock options based on performance, the employee said non-management workers do not own that many shares.
So even as Beijing's tech crackdown continues, she said she does not worry much about share price fluctuations.