JD.com
Get more with myNEWS
A personalised news feed of stories that matter to you
Learn more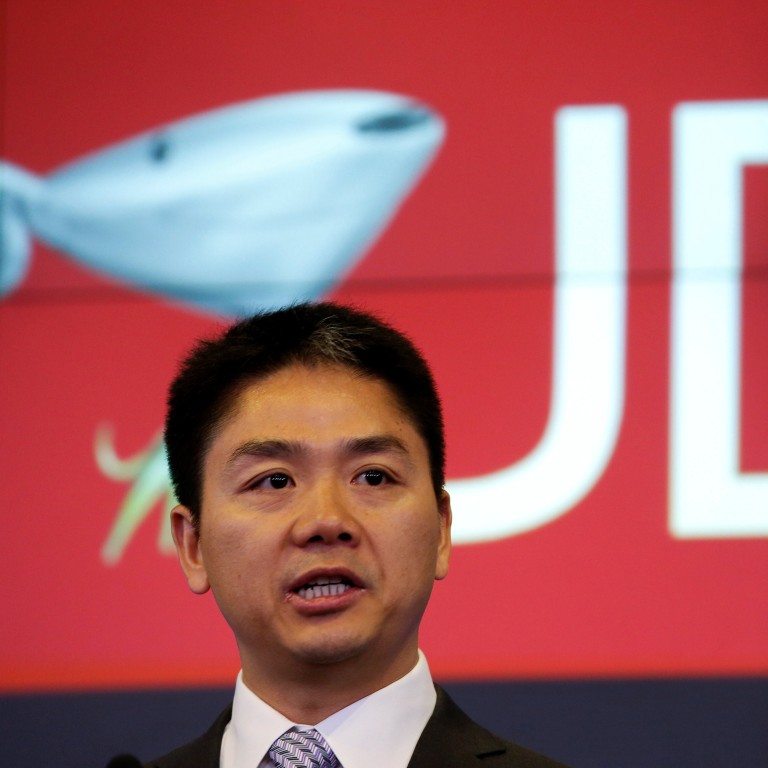 JD.com CEO Richard Liu hands over reins of presidency for his e-commerce empire as crackdown on tech titans drags on
Richard Liu Qiangdong said he is giving up more responsibility at the e-commerce giant he founded to focus on rural development
He is the latest tech entrepreneur to give up a leadership position amid Beijing's crackdown on the sector and a call to contribute to 'common prosperity'
Richard Liu Qiangdong, the billionaire founder of China's e-commerce platform
JD.com
, has given a frontline management position to one of his subordinates to spend more time on long-term strategies and rural development, the company said in a statement.
The Beijing-based online retail giant announced on Monday that Xu Lei, the chief executive of JD Retail, was promoted to president of JD to run "day-to-day operations". He will continue to report to Liu, who remains chairman and CEO.
Liu's move comes after other Chinese tech billionaires have recently stepped down from top positions or shunned the limelight amid Beijing's regulatory clampdown on the sector. By prioritising the development of rural areas, Liu appears to be answering a recent call from Chinese authorities for the wealthy to contribute to "common prosperity".
Even before the recent regulatory storm, Liu had been keeping a low profile since 2018, when he was briefly detained by police in Minneapolis, Minnesota, over allegations of raping a female student attending the University of Minnesota. The criminal charges against him were eventually dropped, but a
civil lawsuit from the student
remains ongoing.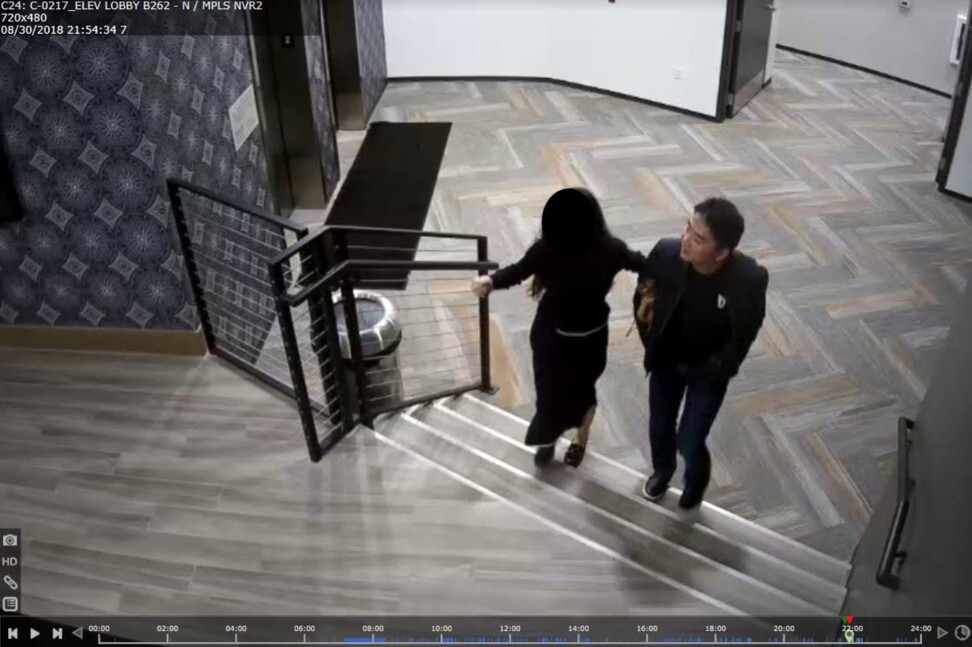 The CEO will now devote more time to "formulating the company's long-term strategy", "mentoring younger management", and "contributing to the revitalisation of rural areas," the company said in a press release.
With Xu moving up, Xin Lijun will become chief executive of JD retail, and Jin Enlin will take over for Xin as chief executive of JD Health, moving up from leading that unit's medicine department.
"JD has a sound management structure with a large number of excellent business leaders, who, represented by Mr Lei Xu, have a strong belief in JD's long-term business philosophy, proven leadership capabilities and extensive industry experience," Liu said in a statement. "Looking to the future, the correct long-term strategic design, the growth and development of young talent, and the healthy and coordinated development of various business units will continue to be the driving force for JD in doing the hardest and most challenging, but right and most valuable, things for the industry."
Since Beijing kicked off a prolonged crackdown on the sector late last year, the founders of some of the country's biggest tech giants have stepped aside from their main responsibilities or found ways of showing support for new government initiatives.
Despite being clouded by the allegations against Liu and then the crackdown this year, JD has continued to grow rapidly, pulling off initial public offerings for its
health
and
logistics
units in the past 12 months. The platform's annual active users grew 27 per cent in the second quarter. Revenue was also up 26 per cent for the quarter, reaching 253.8 billion yuan (US$39.32 billion).
Since the allegations from the Minnesota student, Liu has handed a number of responsibilities over to subordinates. Xu Lei, Wang Zhenhui, the former chief executive of JD Logistics, and Chen Shenqiang, the former chief executive of fintech unit JD Digits, now JD Technology, were all given greater responsibility.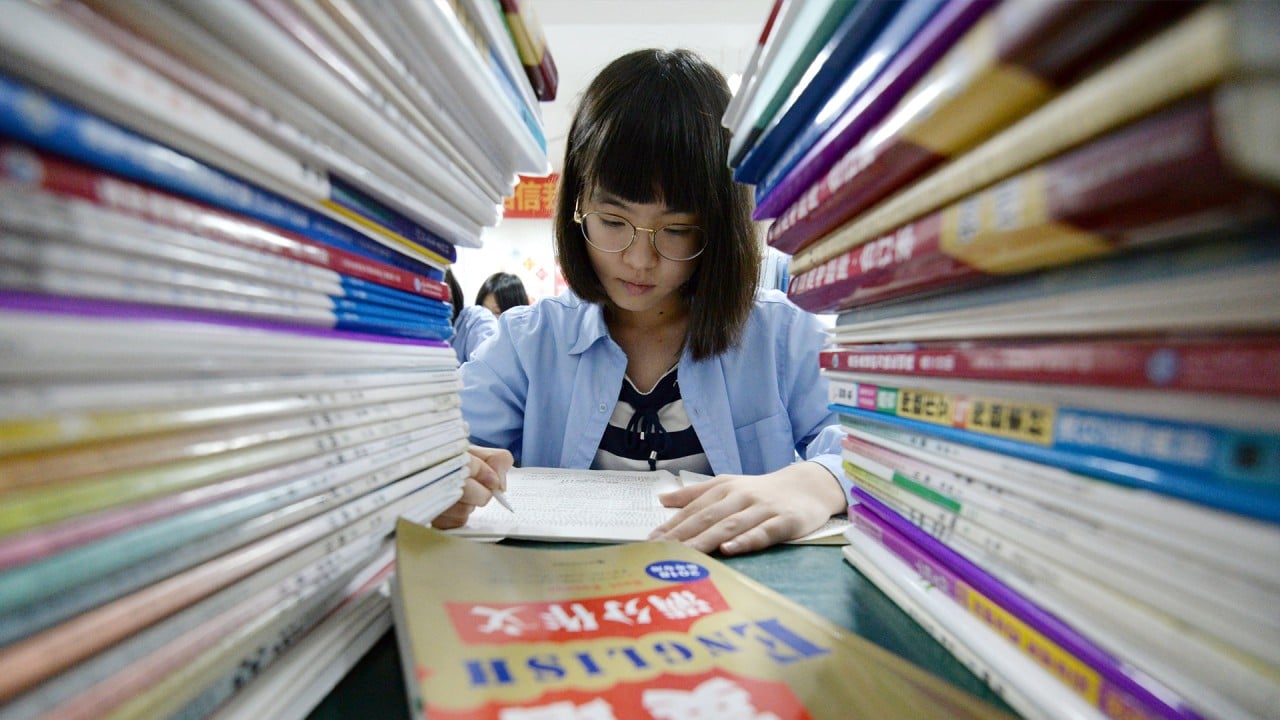 03:22
Crackdown on private tutoring leaves industry, students and parents drawing a blank
Crackdown on private tutoring leaves industry, students and parents drawing a blank
However, in two management reshuffles at the end of last year, Wang abruptly left the company, citing personal reasons, and was replaced by Liu's protégé Yu Rui. Chen was effectively demoted to JD's chief of staff to make way for his replacement, the company's Communist Party secretary Li Yayun.
"The core businesses of JD are stable now, so the future development of the company will not be affected by the reshuffle," said Li Chengdong, chief executive of e-commerce consultancy Dolphin Think Tank. "Still, we should wait and see the actual results of the operations."
This article appeared in the South China Morning Post print edition as: JD.com's Richard Liu 'to shift focus to strategy'