WeChat
Get more with myNEWS
A personalised news feed of stories that matter to you
Learn more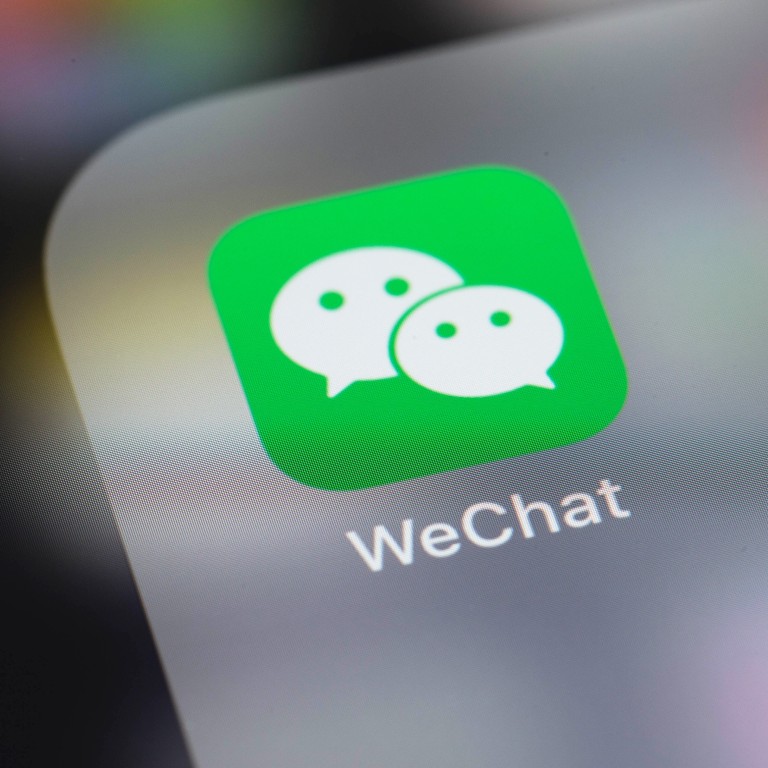 Tencent draws a line between WeChat and Weixin, telling users to choose as China's strict new data laws come into effect
Tencent is sending notifications to Chinese Weixin users, asking them to switch to overseas WeChat accounts if they use an international phone number
The move comes as China cracks down on the collection and use of domestic user data with a new personal information law
WeChat
, the ubiquitous messaging super app operated by
Tencent Holdings
, is asking users to choose between mainland China and overseas accounts, a move analysts say the social media giant is taking to comply with the country's increasingly stringent laws and regulations concerning data sovereignty and content censorship.
Some users of Weixin, the Chinese name for WeChat used to refer to domestic accounts, who had foreign phone numbers attached to their accounts have received notifications asking them to change to international accounts, according to Chinese tech media IThome.
WeChat confirmed that some users received the notification, but did not elaborate.
After a user switches to a WeChat account, the company will move the account's data to servers dedicated to overseas accounts within 10 working days, the notification said. Certain features such as the short video section, health codes and live streaming may be no longer available to them.
Users who have received the notifications can choose to ignore them and keep access to Weixin's features, but the request will continue to pop up in the future.
Unlike some companies that operate completely separate apps abroad to comply with China's strict content regulations – such as
ByteDance
's separate Douyin and
TikTok
short video platforms accessed through near-identical apps – Tencent has only one platform for WeChat that separates accounts based on the phone numbers used for registration.
Accounts with mainland numbers have more menu options by default, but Tencent generally has not prevented overseas accounts from accessing those features through other means, such as when shared by a friend. Tencent also censors content for mainland and overseas accounts differently.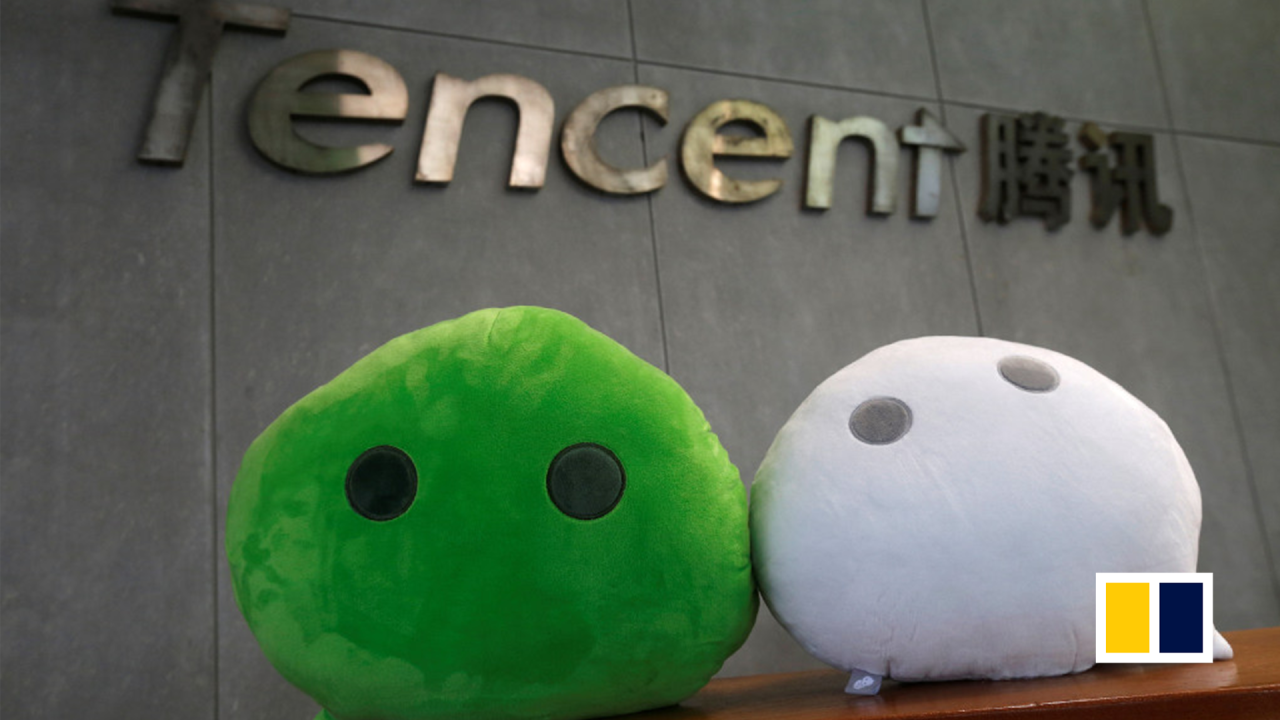 02:26
What makes Tencent such a tech goliath?
What makes Tencent such a tech goliath?
"For personal information protection and cross-border data transmission, the first thing Tencent as WeChat's operator must do is to identify which users are mainland and overseas users to determine where the data belong," said You Yunting, a senior partner of Shanghai Debund Law Offices. "Using the user's registered mobile phone number for screening is obviously an effective way of identifying [that data]."
WeChat has 1.2 billion monthly active users worldwide, but most of those users are in China. Still, some Weixin users have chosen to switch to international accounts for a couple of exclusive features.
Access to Apple's CallKit is one of those features. CallKit gives Voice over Internet Protocol (VoIP) services access to a universal system calling interface on iOS, allowing users to answer calls from their lock screen. Another exclusive feature is WeChat Out, which allows users to call international phone numbers at low rates.
One user who said he registered with a US number three years ago to activate WeChat Out said he has not lost the features he needs.
"So far, my health code and wallet are still working normally after the switch, and CallKit is a huge plus," the user wrote on V2EX, a Reddit-like Chinese forum.
"If it actually restricts my use of the health code one day, I still have Alipay for that," the user wrote.
Alipay is mobile payments rival to WeChat that also provides myriad in-app functions such as mini programs, including those for
China's health QR codes
required to travel and enter many public buildings in the country. Alipay is operated by fintech giant
Ant Group
, an affiliate of
Alibaba Group Holding
, the owner of the
South China Morning Post
.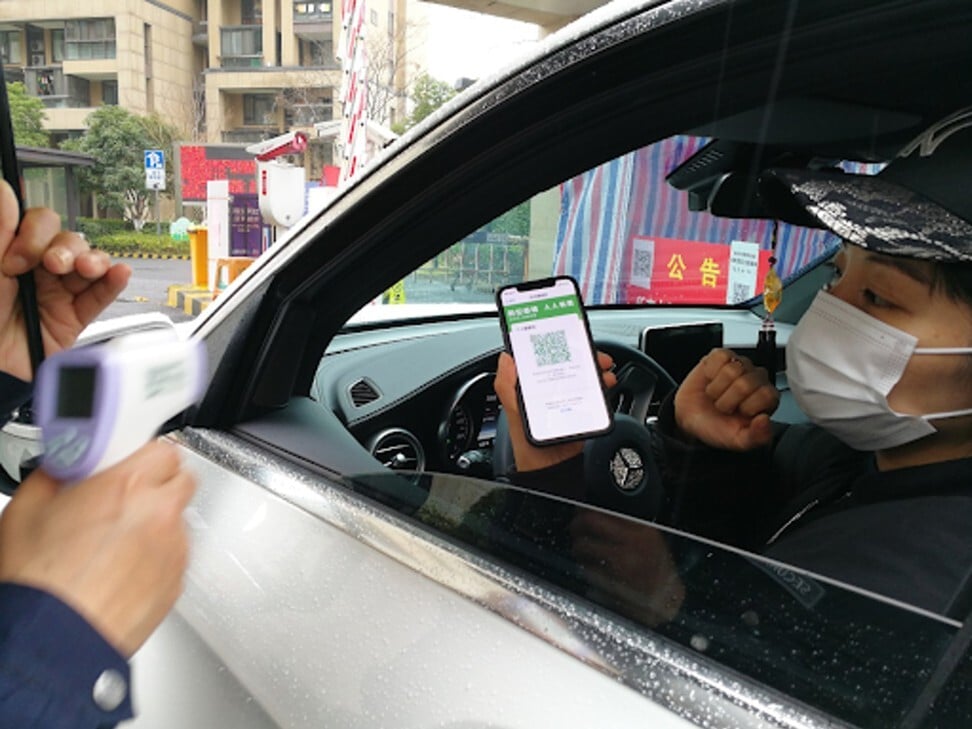 China's harsh content controls add another element to Tencent's move. Companies in the country are required by law to delete illegal content, said You of Shanghai Debund Law Offices.
This even affects Weixin users outside the country. Research from The Citizen Lab at the University of Toronto found that users who signed up with
mainland numbers face censorship on the platform
regardless of where they are physically, even if they later switch to an international phone number.
"The standards for determining what's illegal information is different overseas," You said. "Sensitive political information, for instance, is normal content outside of China, but in the mainland, Tencent has an obligation to keep it away from its users."