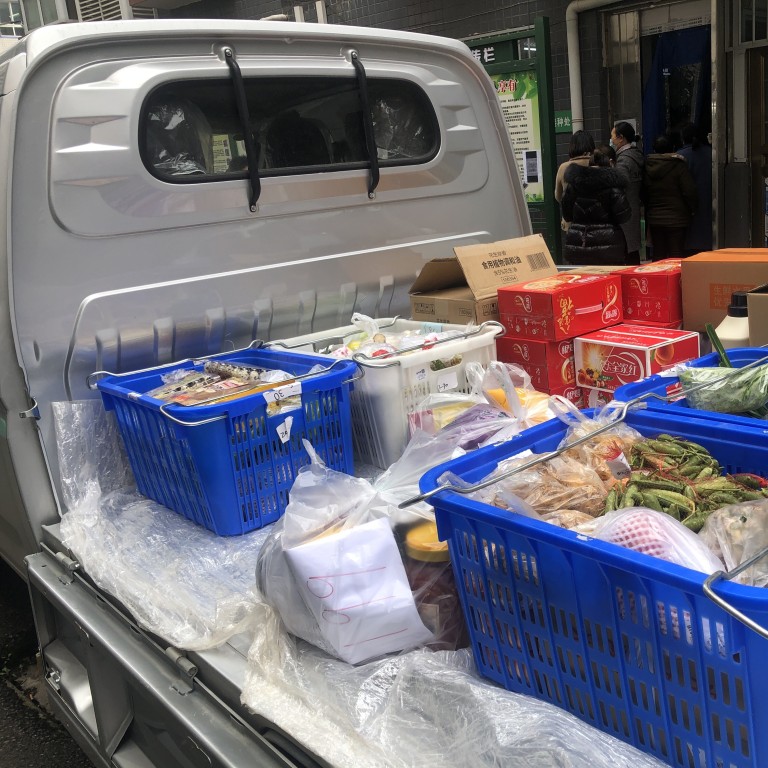 Didi's community group buying business shrinks, with lay-offs across China as biggest players eye domination
The shrinking community group buying unit adds to Didi's wider woes amid an ongoing cybersecurity probe of its main ride-hailing business
Competition has become extremely fierce and the sector has also attracted the attention of Beijing for its price wars and impact on traditional merchants
Chengxin Youxuan, the community group buying business of ride-hailing giant Didi Chuxing, has closed operations in a number of cities, resulting in lay-offs, as the whole industry faces a reality check amid fierce competition and tighter regulation.
The shrinking community group buying unit adds to Didi's wider woes amid an ongoing cybersecurity probe of its main ride-hailing business. Chenxin Youxuan emerged as a major player in the country's community group buying industry soon after its launch in June 2020, and was valued by Didi at around US$1.8 billion as of March 30.
According to a report by Chinese online media outlet LatePost, the unit had 16,000 staff at the end of last year but this has now fallen to 10,000, with daily orders dropping to six million from a peak of over 10 million, far behind Meituan and Pinduoduo's community group buying units which each run at about 20 million daily orders.
A 28-year-old employee of the community group buying unit, surnamed Lu, who declined to give his full name, told the South China Morning Post he was one of those fired. A business development manager from Langfang, in northern Hebei province, he joined Chengxin Youxin nine months ago when the service launched there.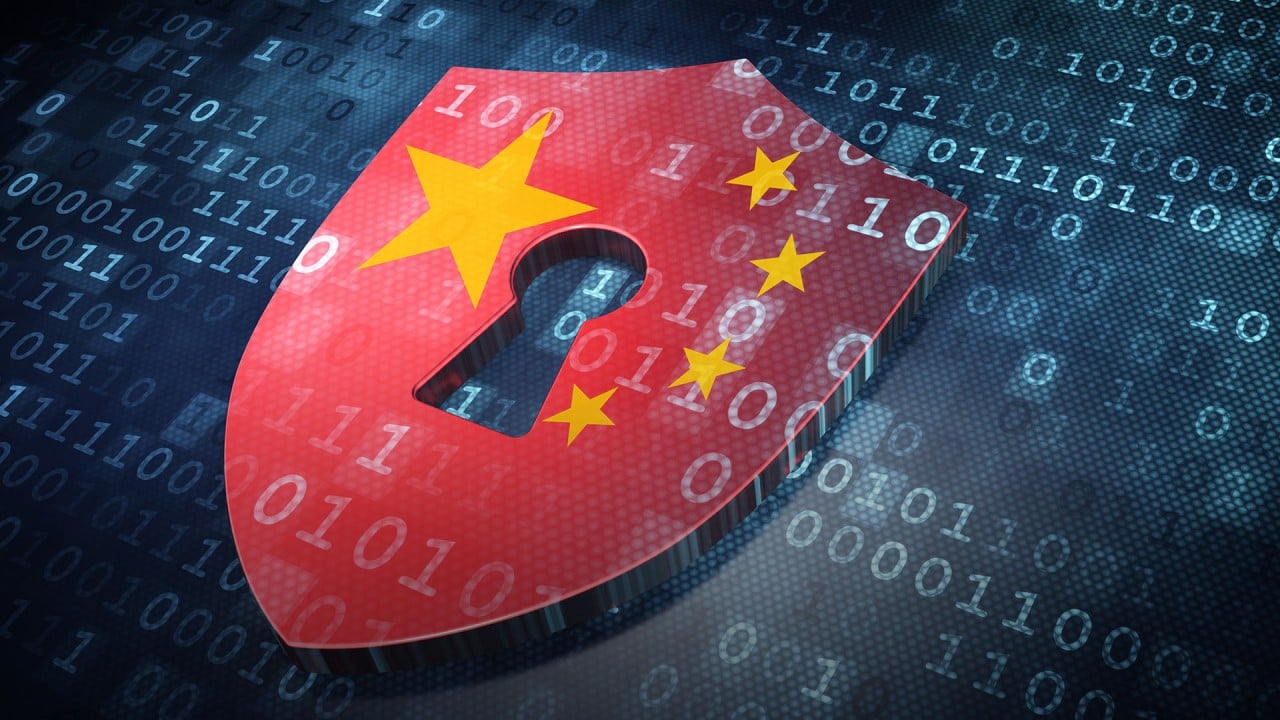 07:30
Why China is tightening control over cybersecurity
Why China is tightening control over cybersecurity
Lu said there were about six regular staff at the unit and about 30 outsourced workers like him, and they have now all been fired. Lu said that building up the team and launching operations had taken months, but the retreat only took a few days – gone in a "flash", he said.
Another former staff member, based in Qingyuan in Guangdong province and who declined to be named because he is not authorised to speak to the media, said he was fired without any prior warning on August 18 and that the whole operation was slated to close.
Didi did not respond to a request for comment on Chengxin Youxuan's closures and lay-offs.
Community group buying became a hot business model in the world's second-largest economy during the Covid-19 pandemic by allowing many people in a single community to order in bulk at discounted prices.
The market is expected to be worth about 104 billion yuan (US$16 billion) this year, up 38 per cent from 2020, according to the Hangzhou-based China E-Commerce Research Centre.
Industry competition has become extremely fierce, with a streak of start-ups and offerings from tech giants such as Alibaba Group Holding, Meituan and Pinduoduo all doubling down with expansion efforts in the past year. Alibaba owns the South China Morning Post.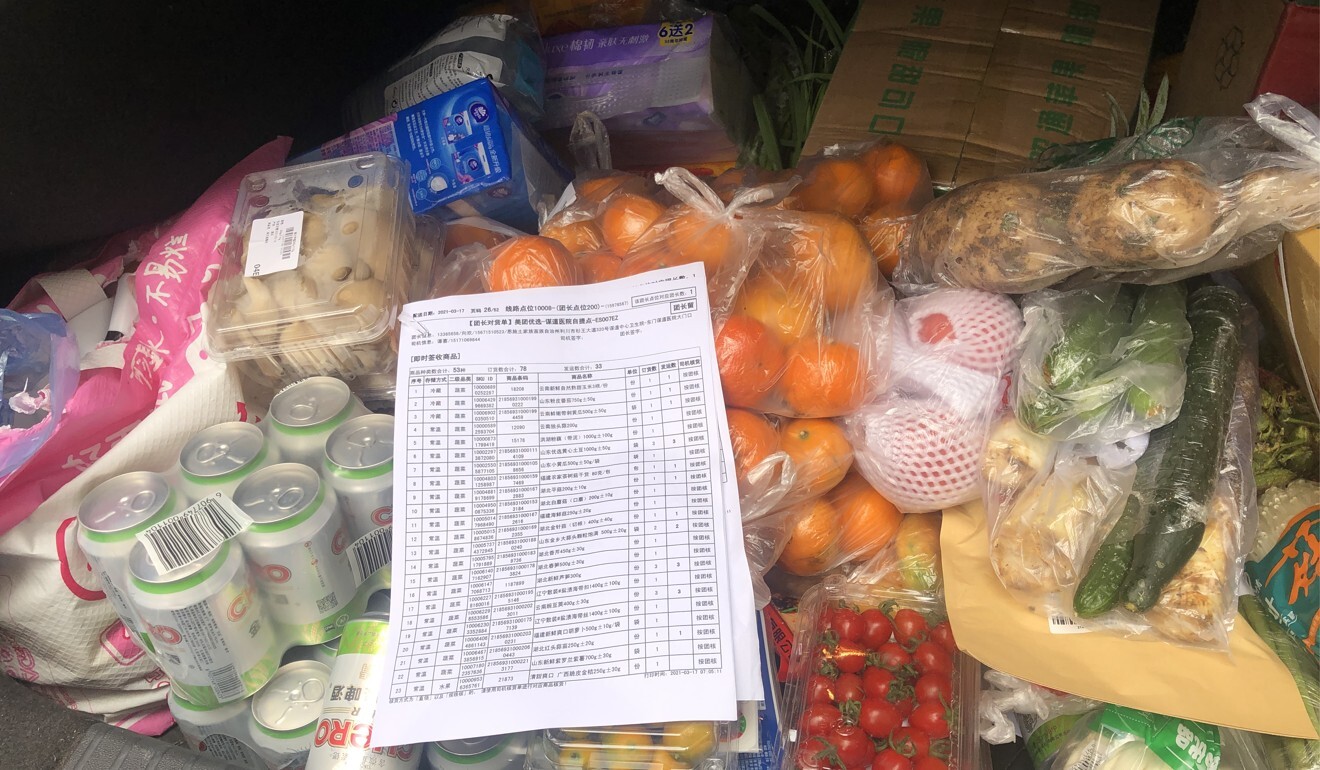 The sector has also attracted the attention of Beijing for its price wars and potential to wipe out traditional merchants.
Last month, community group buying platform Nice Tuan, backed by Alibaba, ceased operations in multiple cities and laid off staff. The company planned to undergo a "comprehensive business upgrade" and integrate with Alibaba's community group buying business MMC in some regions, its founder Chen Ying said in August in an internal letter.
Tongcheng Life, a start-up founded in 2018 with over US$300 million in total venture capital funding, has filed for bankruptcy due to poor management and a difficult business environment, according to a statement issued by the company in July.
"This indicates that the community group buying industry has entered the final phase of elimination," said a report published by Ping An Securities on Monday.
"Taking into account the high threshold of nearly 10 billion yuan in required quarterly investment for [development of the] community group buying business, we expect the market to be dominated by two or three big players – Meituan, Pinduoduo and Alibaba – in the future."