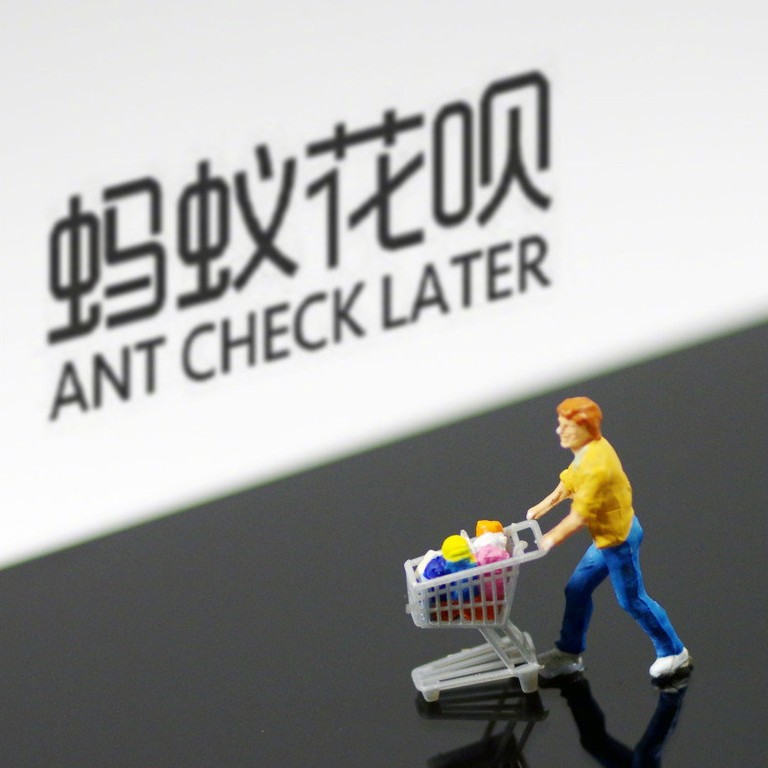 Ant Group microcredit service Huabei feeds vast credit data to China's central bank
Consumer credit data gathered by Huabei are now included in the financial credit information database run by the People's Bank of China
Sharing Huabei's data with China's central bank forms part of Ant Group's rectification measures, which are based on targets set by financial regulators
Ant Group
, operator of the world's largest electronic payment platform, has started to feed its vast trove of consumer credit information to a database run by China's central bank, heralding a new chapter in the regulatory oversight of the nation's private
financial technology
companies.
Consumer credit data gathered by
Huabei
, the small loans service under the
Alipay platform
, are now included in the financial credit information database of the
People's Bank of China
(PBOC), according to a statement posted by Ant Group on Chinese microblogging site
Weibo
on Wednesday. The Hangzhou-based company is the fintech affiliate of
Alibaba Group Holding
, owner of the
South China Morning Post
.
Huabei, which means "just spend it" in Chinese, is handing over information that includes the set-up dates of user accounts, amount and usage of credit line, and status of repayments, according to the statement. The data-sharing arrangement is mandatory under China's credit investigation industry regulation, which requires Huabei's corporate vehicle – Chongqing Ant Consumer Finance – to follow the same rules as a traditional bank.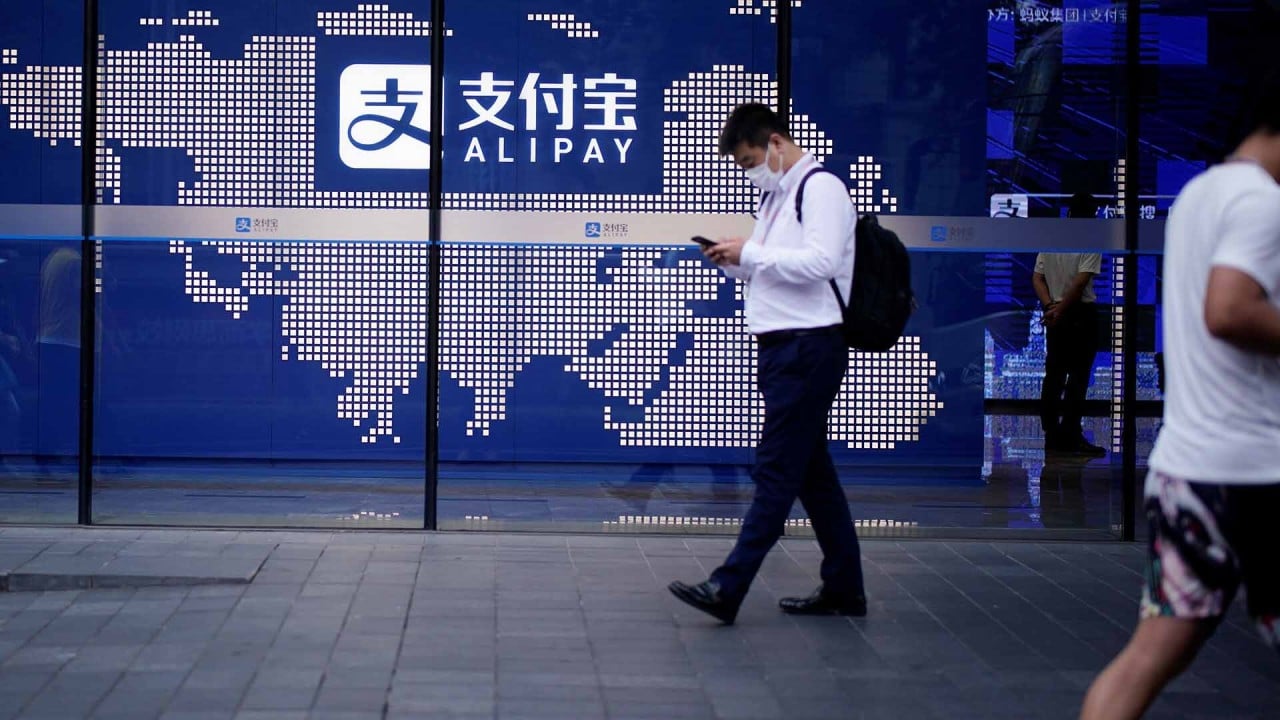 03:04
What is Jack Ma's Ant Group and how does it make money?
What is Jack Ma's Ant Group and how does it make money?
Information will be submitted to the central bank on a monthly basis, according to Huabei. It said the information fed to PBOC's database will not show details of personal consumption, such as the time of purchase and the items bought.
Huabei said that some users are already able to find their relevant data in the credit reports generated by the central bank's credit system.
Ant Group is
working on a rectification programme
in accordance with targets set by financial regulators, and will ensure the continuity of its business, the normalcy of its operations and the quality of its services.
The Ant Group statement played down any potential impact to consumers using Huabei's service from the credit data sharing arrangement. It assured that the measure will help "enhance the comprehensiveness of users' credit reporting information".
More than 99 per cent of Huabei's users, according to the company, have good records. Users can also request proof of loan clearance from Huabei when they apply to other lending services.
The assurances come as Huabei's credit data sharing arrangement became a hot topic of discussion on Chinese social media platforms, where there were widespread concerns that the information fed to PBOC might affect how consumers use other financial services in the market.
"I use Huabei for daily expenditures," wrote one Weibo user about the Ant Group statement. "It's not a good thing that I have too many microloans when applying for bank loans later." The post received more than 600 likes on Weibo.
The arrangement with PBOC followed news that Ant Group may create a separate mobile app for its lending operations, which is currently under consumer credit platforms Huabei and Jiebei, according to a report by the Financial Times. Ant Group did not immediately respond to requests for comment on Wednesday.
Ant Group launched Huabei and Jiebei, both of which offer unsecured small loans, in 2014 and 2015, respectively.
Jiebei, a service for larger consumer transactions, tapped into PBOC's credit reporting system since its launch. Huabei, which enables Alipay users without credit cards to make online and offline purchases and repay these on instalment for up to 12 months, had lagged behind in that reporting process.
Ant Group extends users' credit lines based on its internal credit assessment models. The bulk of loans are funded by its partner banks, according to the firm's draft prospectus filed with the
Hong Kong stock exchange
last year.
About 500 million people have already borrowed money from Huabei and Jiebei in the 12 months to June last year, according to Ant Group. About a third of Huabei's users are aged between 30 and 40.
The total volume of payments made on Alipay reached 118 trillion yuan (US$18.3 trillion) in the 12 months to June last year, according to Ant Group's draft prospectus. The company's "credit tech" business, which includes Huabei and Jiebei, accounted for 39 per cent of its first-half revenue last year.
This article appeared in the South China Morning Post print edition as: Ant Group feeds consumer data to central bank