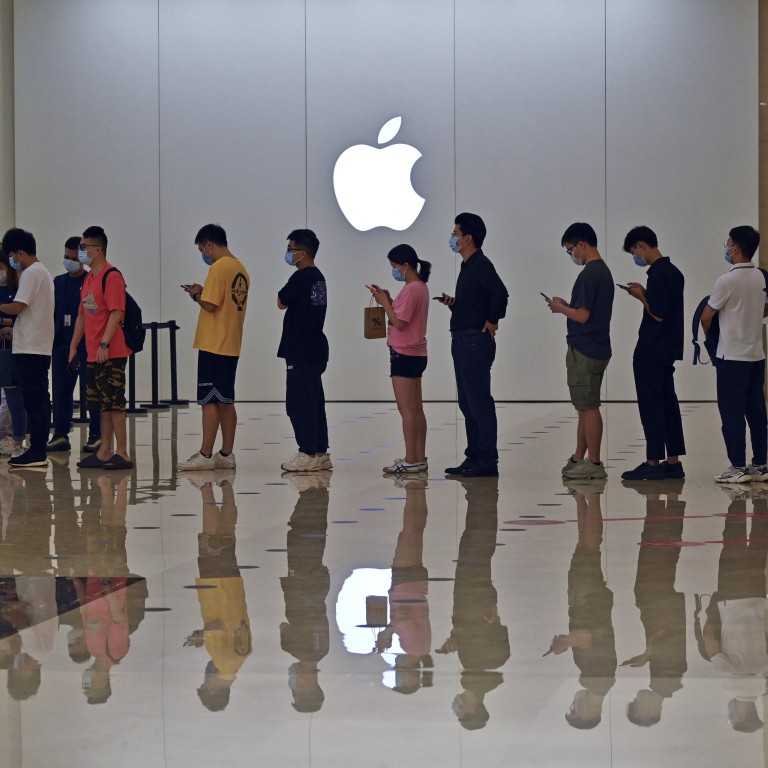 China's power crisis puts squeeze on Apple's supply chain, electronics manufacturing sector
Power blackouts in more than 10 provinces across the mainland have forced several major Apple suppliers to suspend operations at some of their factories
The damage caused by China's power-rationing measures could negatively impact electronics manufacturers during their peak season
China's power restrictions
threaten to disrupt production at
Apple
's supply chain in the country and the broader domestic electronics manufacturing industry, including
semiconductors
, ahead of the busy Christmas shopping season.
The power shortage,
which has turned critical in recent days
, has come at the most inopportune time, as manufacturers scramble to meet orders across the globe, according to Gu Wenjun, chief analyst at Chinese semiconductor and electronics market research firm ICwise, in a report published on Tuesday.
"The damage [caused by the country's power-rationing measures] could get worse because the end of the year is the peak season for electronics," Gu wrote. "China is the manufacturing centre for smartphones." He indicated that the situation may impact
Huawei Technologies Co
,
Xiaomi
and Apple, which have recently released new products to market.
It is also the busiest season for semiconductor companies, according to Gu. Chips are essential components in every electronics product, whether it be a simple remote control unit for changing channels on a television, or driver assistance and navigation control systems used in electric cars.
Many semiconductor companies in China have already lost their access to power, according to Gu. "This will have a strong impact on the industry [amid the
ongoing global chip shortage
]," he said. "The semiconductor industry, unlike other sectors, cannot be switched on or off at a moment's notice."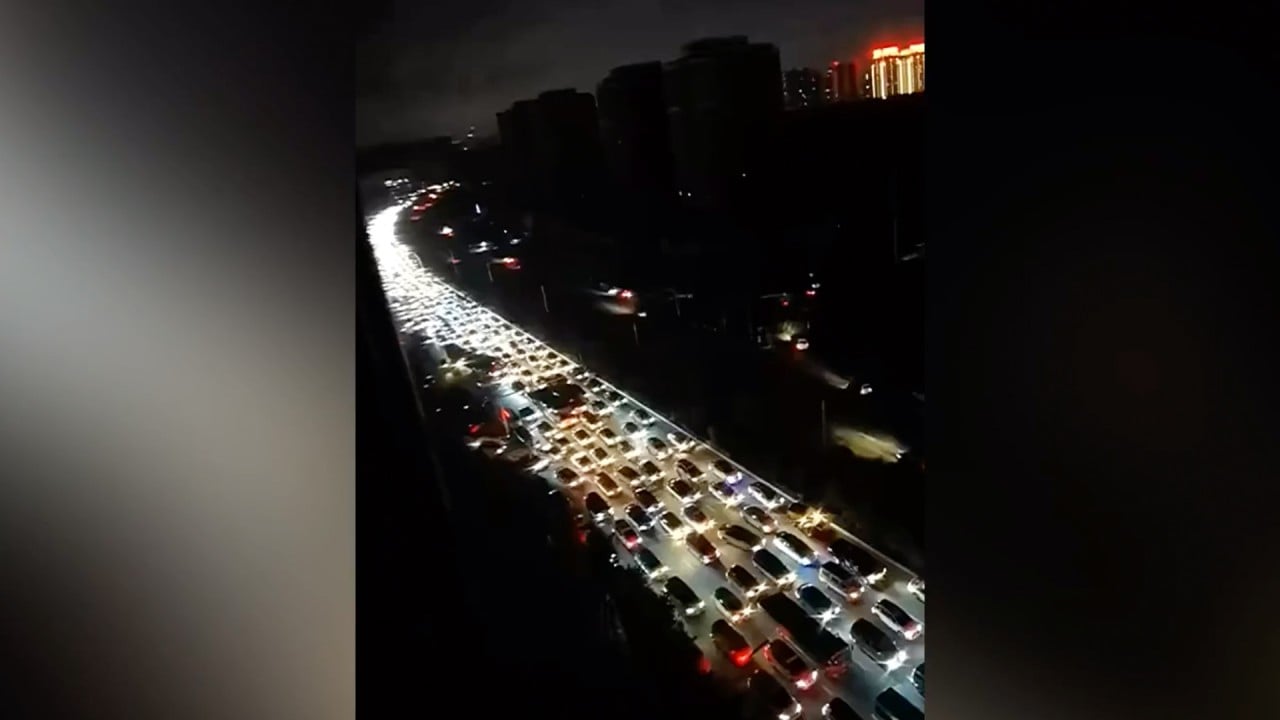 01:36
Power crisis in China leaves highway in the dark
Power crisis in China leaves highway in the dark
In the past month, 16 out of 31 provincial jurisdictions – from industrial powerhouses in the south such as Guangdong province to the rust belt in the northeast – have rolled out electricity rationing measures, which have triggered widespread alarm among much of the country's population and plunged the nation's industrial sector into chaos.
The crisis has affected almost all areas of China's manufacturing industry except wafer production, according to analysts.
On Sunday, semiconductor assembly and test firm ASE Technology Holding said its plant in Kunshan, a city in southeastern Jiangsu province, will halt production from Monday to Wednesday to comply with the local government's power restrictions. ASE gets about 29 per cent of its revenue from Apple, according to data from Bloomberg.
Eson Precision Engineering, an affiliate of main Apple supplier
Foxconn Technology Group
, said on Sunday that production at its facilities in Kunshan will not resume until Friday at the earliest.
In a separate announcement, chip packaging material manufacturer Chang Wah Technology, which is a supplier to ASE, said it has suspended production from Sunday through to the end of this month.
Apple declined a request for comment.
Taiwan-based Foxconn, the world's leading electronics contract manufacturer that is formally known as
Hon Hai Precision Industry
, did not immediately reply to a request for comment.
"The supply chain appears resilient for now, but risks remain if the restriction lasts longer [or becomes] wider than expected," Haitong International analyst Jeff Pu said in a report. He expected China's power crisis to make semiconductor "supply tightness last longer".
At present, a number of printed circuit board (PCB) makers have already been affected by China's power crisis, according to the Haitong report. It indicated that this increases the risk of a shortage of PCBs, the structure on which chips and other components are attached inside an electronics device.
"China's power restrictions and production cuts are likely to lead to export price hikes, worsening US inflation into the holiday season, which in turn leads to uncertainties over tech demand," Pu said.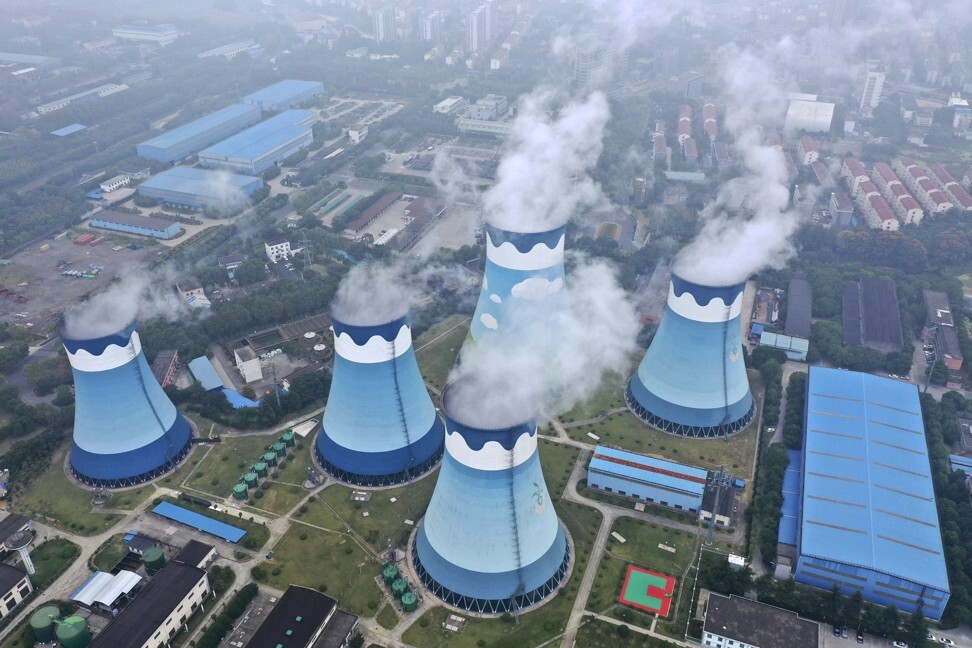 Acute power shortages across the country are not expected to be resolved quickly, according to economists Chang Shu and David Qu in a Bloomberg Intelligence report.
"With residential areas given the priority in energy use over industry, the impact will fall hardest on production," the report said. "The biggest dent is likely to be made in September and October, before the situation improves in the final months of the year, in our view."
This article appeared in the South China Morning Post print edition as: Power cuts hit production just before year-end rush