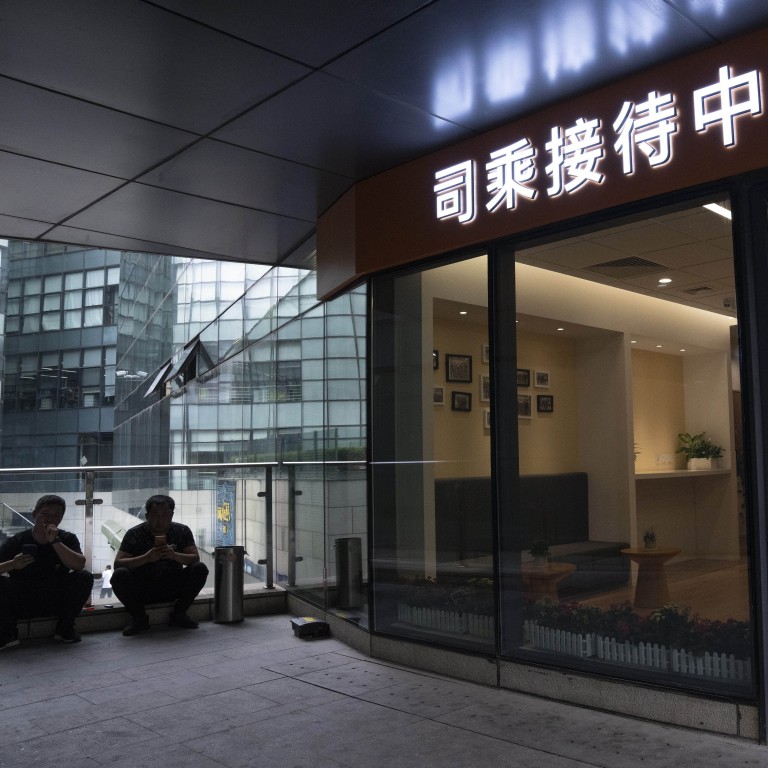 China's probe into Didi is aimed at addressing national security risks arising from New York listing, Xinhua says
This is the first time that an official Chinese media outlet has detailed why Beijing launched a cybersecurity investigation into Didi
China's high-profile investigation into Didi has been under way since July, and there has been no update on its progress
China's cybersecurity probe into Didi Chuxing is aimed at addressing possible national security risks stemming from the ride-hailing giant's overseas listing, the official Xinhua news agency said in a report on Sunday.
This is the first time that an official Chinese media outlet has provided further details on why Beijing launched an investigation into Didi, which began just two days after the company's US$4.4 billion June 30 initial public offering in New York. At the time, the Cyberspace Administration of China (CAC) said that the investigation was carried out in an effort to "prevent data security risks and protect national security".
Sunday's Xinhua report said that China's new rules on critical information infrastructure facilities as well as probes into Didi, Full Truck Alliance and Boss Zhipin, were aimed at "effectively preventing potential national security risks relating to procurement, data processing and overseas listings".
The South China Morning Post reported earlier that Chinese authorities initiated the probe because Didi had "forced its way" to a US listing in the face of government concerns. CAC said in a short statement on July 4 that Didi's app, often referred to as the Uber of China, had seriously violated the country's laws and regulations through the improper collection and usage of user information, without providing further details.
There has been no update on China's high-profile Didi investigation since then. Didi has said it is cooperating with regulators. In July, China's cybersecurity watchdog also launched probes into Full Truck Alliance and Boss Zhipin, both of which also listed in New York.
Under China's Cybersecurity Review Measures, a regulation jointly issued by 12 ministerial bodies last year, a "normal" investigation should take up to 60 working days. The conclusion of this review shall be enacted within 30 days, but can be extended by another 15 days "if the situation is complicated". Related authorities shall be informed of the conclusion, and these authorities must provide their views within 15 working days.
A consortium of seven ministries, including CAC, the Ministry of State Security and the Ministry of Public Security, entered Didi's premises on July 16 to begin their probe. Didi, which has a dominant 90 per cent share of China's ride-hailing market, has since denied an array of media reports, outlining possible consequences stemming from the investigation.
Full Truck Alliance operates truck-hailing apps Yunmanman and Huochebang, dubbed China's "Uber for trucks", while Boss Zhipin is an online recruitment platform. The CAC launched an investigation into the three apps in July in an effort to "prevent data security risks and protect national security" while ordering the three apps to stop registering new users.
In addition, Xinhua reported that 56 cloud service providers have also become subject to cybersecurity evaluations so far, although it did not name which companies had been targeted.
Xinhua's article on Sunday also touted China's success in regulating the internet in other areas. Most notably, it revealed that China has arrested around 16,000 people this year for internet-related crimes as part of its "Clean Web" special campaign. About 6,700 people were subject to "criminal coercive measures", which generally refers to detention in China.
According to Xinhua, Chinese authorities have exposed more than 1,000 apps since 2019 for illegal collection of user data.
This article appeared in the South China Morning Post print edition as: Didi probe 'is a matter of national security'