Tencent
Get more with myNEWS
A personalised news feed of stories that matter to you
Learn more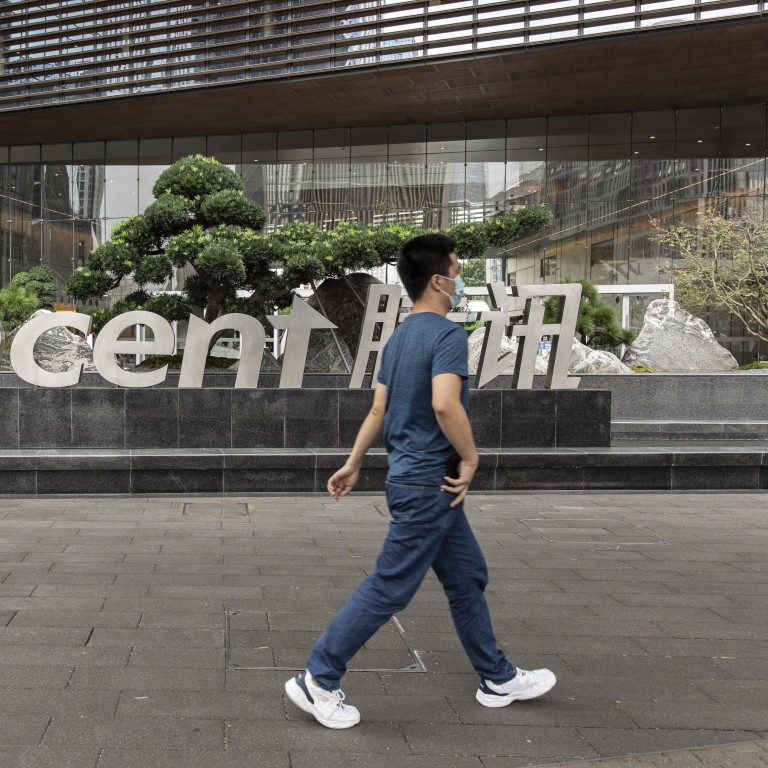 As China ages even the internet is getting old as Tencent prepares retirement packages for its employees
Employees retiring at the statutory age will receive tailor-made souvenirs, long service gratuities amounting to six months salary, and a retirement bonus
Tencent's retirement move is a novel development in the industry, with many young tech companies yet to devise detailed retirement packages for employees
Tencent Holdings, the social media and gaming giant, has announced packages for workers reaching retirement age, which is 60 for men and 55 for women in China, in a sign that China's internet workforce is ageing along with the whole country.
Employees retiring at the statutory age will receive tailor-made souvenirs, long service gratuities amounting to six months salary, and a retirement bonus – employees can choose a sum based on length of service or restricted stock options – according to a report by the Securities Times on Friday.
Tencent declined to comment on the matter on Friday. Two employees the South China Morning Post spoke with, who declined to be named as they are not authorised to speak with the media, confirmed details of the plan.
Retirement packages have not been a prime consideration for Big Tech in China to date as they have traditionally preferred to hire young people and replace them with more young people when they leave.
However, the rate of ageing in China has accelerated significantly over the past decade with the problem most pronounced in rural areas, according to a recent government report. The problem is likely to be the one of the most serious crises facing China as demographers say current policies will not be able to arrest the trend.
According to a report by Maimai, a social media platform focused on jobseekers, the average age of employees at Tencent was 29 in 2020, below an average age of 31 of Alibaba Group Holding, owner of the Post, but older than the average of 27 at TikTok owner ByteDance.
Tencent's retirement move is a novel development in the industry, with many young tech companies yet to devise detailed retirement packages for employees. Tencent, which was created in 1998, had 85,858 employees at the end of 2020, according to the Shenzhen-based company's annual report.
The retirement plan received a mixed reaction among China's netizens. The hashtag for the topic became a trending topic on microblogging site Weibo on Friday, attracting over 100 million views.
"Can people really work until retirement in Tencent, other than the executives?" said one of the most popular comments, while some netizens called on other tech companies, including ByteDance and Alibaba, to follow suit.
The tech industry in China is notorious for its extremely long working hours, known as the 996 culture – which means working from 9am to 9pm, six days a week. The industry has also faced criticism for its age glass ceiling, with employees aged 35 and older at high risk of being sacked unless they have made it to the ranks of senior management.
Nearly two-thirds of people in China aged 35 and above who were laid off in March 2020 were still looking for jobs in September, according to a report released in January by the Development Research Centre of the State Council, which was based on data and a survey from Chinese jobs portal Zhaopin.