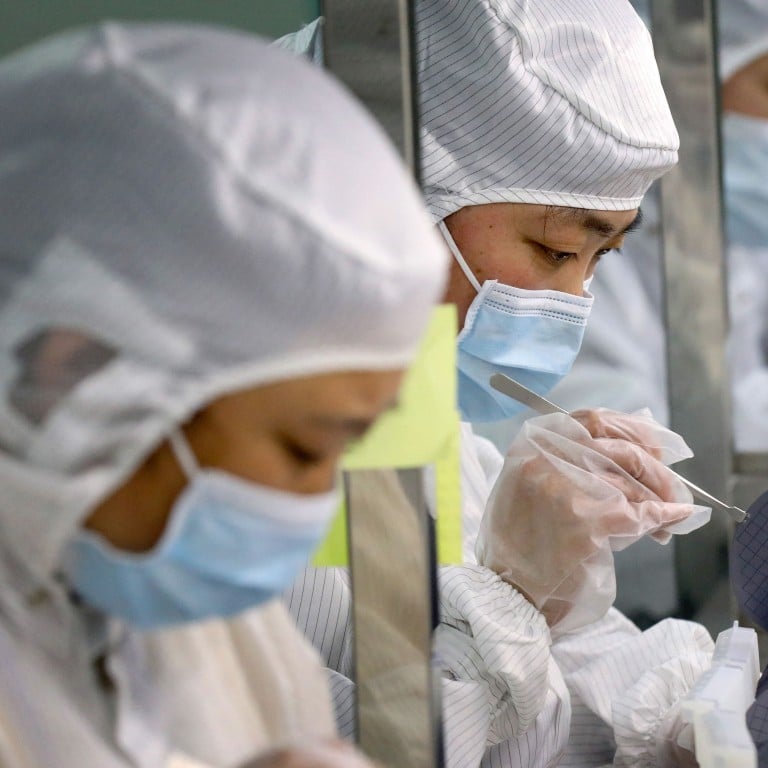 Hiring among internet giants falls amid China's tech crackdown, but remains robust in semiconductors
New jobs for fresh graduates at Big Tech companies have declined amid Beijing's industry crackdown, and wages remain stagnant, recruitment data show
The strategically important semiconductor industry has continued to grow rapidly, but only 1 per cent of new hires were highly skilled technicians
Job growth is shrinking at Chinese Big Tech companies as wages remain stagnant amid Beijing's harsh crackdown on the sector, but the strategically important semiconductor industry has been bucking the trend.
Job opportunities at internet companies for fresh graduates, who will start work next summer, were 15 per cent lower than last year as of mid-October, according to data from 51job.com. Companies begin recruiting upcoming graduates in the fall, but it continues through the spring semester.
In contrast, the number of jobs available in the consumer and automotive industries increased by more than 10 per cent, according to 51job.com.
Demand for workers in the
semiconductor
industry, meanwhile, has increased like never before, as it grapples with new challenges from a
US-China tech war
and
global chip shortage
that has driven a need for greater capacity. The industry brought in 65 per cent more new hires in the first quarter compared with the same period in 2020, according to 51job.com.
However, only 1.1 per cent of new recruits were semiconductor technicians, a relatively highly skilled job. The position with the most hires for the quarter was manufacturing operator, at 6.4 per cent. Sales engineers and quality control engineers were also in high demand, making up 5.9 per cent and 3.4 per cent of new hires, respectively.
In addition to tanking stocks for tutoring firms, the crackdown led to plummeting job opportunities in the industry. Vacancies in July declined 32.4 per cent from March. That seasonal slump is normally much lower, falling just 1.9 per cent during the same period in 2019, according to Chinese recruitment platform Zhaopin.com.
Available positions fell the most in Beijing, where academic pressure is relatively high, declining 49.3 per cent, according to Zhaopin.com.
In 2020, more than 1.5 million people signed up for the exam required to compete for a position with a state-level authority, 110,000 more than the previous year.
This article appeared in the South China Morning Post print edition as: Technology giants hiring fewer people amid crackdown