Alibaba
Get more with myNEWS
A personalised news feed of stories that matter to you
Learn more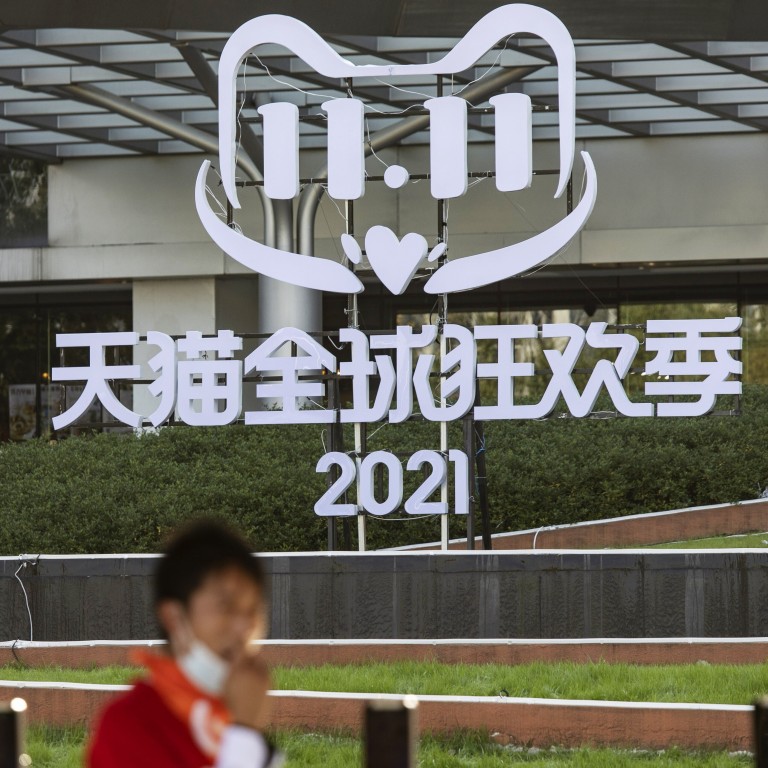 Singles' Day posts record haul despite slower pace, as China's antitrust moves dampen world's biggest online shopping event
This year's Singles' Day was weighed down by China's slowest economic expansion pace in decades, as growth slowed to 4.9 per cent in the third quarter
This year, Tmall issued 100 million yuan worth of 'green vouchers' to encourage purchasing decisions that 'contribute to an environmentally friendly lifestyle'
Singles' Day, the world's biggest online shopping event, recorded a slower pace of annual growth after
Alibaba Group Holding
swapped the usual razzmatazz for a more down-to-earth retail promotion that stressed sustainability.
Alibaba reported that gross merchandise value (GMV) for this year's Singles' Day grew to a record 540.3 billion yuan (US$84.5 billion) during the 11-day campaign, marking 8.45 per cent year-on-year growth. This is the first single-digit GMV growth since Alibaba created Singles' Day in 2009.
Hangzhou-based Alibaba is the parent of the South China Morning Post.
Created by Alibaba's
chief executive Daniel Zhang
in 2009, Singles' Day takes place on November 11 every year, a reference to the four stick-like digits of the day that are a metaphor for
guang gun
, a slang for bachelors in Chinese.
Singles' Day has since evolved from a 24-hour university campus pun into a multibillion-dollar gala event featuring appearances by Taylor Swift, Mariah Carey and other celebrities, spanning weeks of heavy promotion, discounts and marketing, turning it into a bellwether event for China's consumer spending.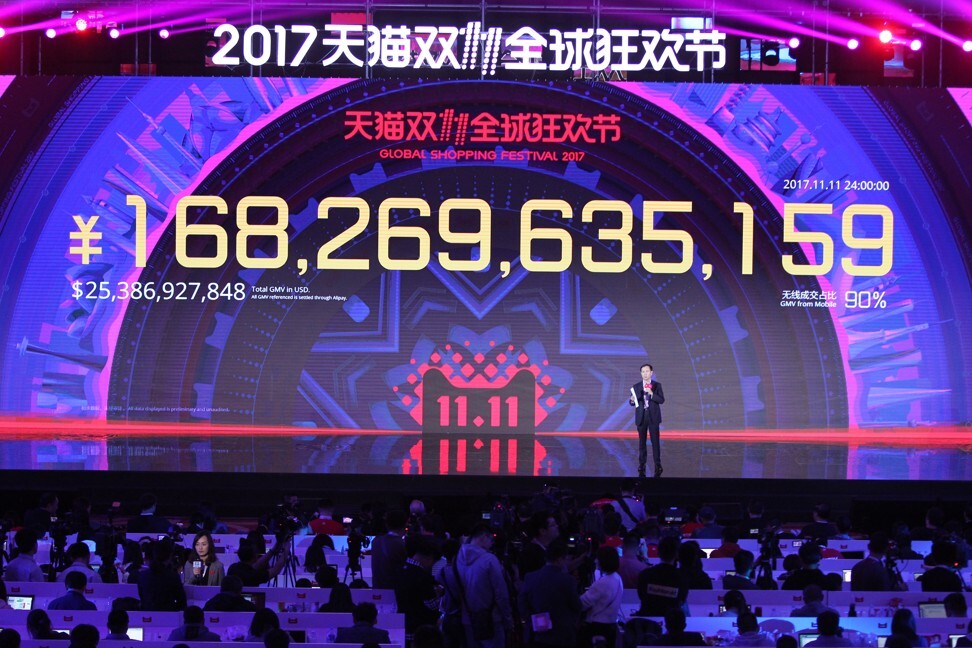 "For this 11.11 shopping festival, we delivered steady and quality growth that is a reflection of the dynamic Chinese consumption economy," said Yang Guang, a vice-president at Alibaba.
"We also leveraged the power of 11.11 as a platform to fulfil our social responsibility. This year's festival was a meaningful milestone as part of our commitment towards building a sustainable future."
Rival JD.com
, which also offers massive discounts – over 11 days starting from 2017, instead of 24 hours – around China's most famous online shopping gala, said total transaction volume increased 28.6 per cent to 349.1 billion yuan this year. The growth rate was lower than last year's 32.8 per cent but higher than 2019's 27.9 per cent increase.
Shares of China's online retail giants rose in Hong Kong trading after the Singles' Day results were announced. Alibaba shares rose by as much as 1 per cent, while JD.com jumped 4.9 per cent.
How has Alibaba's Singles' Day performed over the years?
| | | |
| --- | --- | --- |
| Year  | GMV (Billion Yuan) | % Change (%) |
| 2021 | 540.3 | 8.45 |
| 2020 | 498.2 | 85.6 |
| 2019 | 268.4 | 25.7 |
| 2018 | 213.5 | 26.9 |
| 2017 | 168.2 | 39.3 |
| 2016 | 120.7 | 32.3 |
| 2015 | 91.21 | 59.7 |
| 2014 | 57.1 | 63.1 |
| 2013 | 35 | 83.2 |
| 2012 | 19.1 | 267.3 |
| 2011 | 5.2 | 455.6 |
| 2010 | 0.936 | 1700 |
| 2009 | 0.052 |   |
Source: Alibaba Group Holding. SCMP Graphic.
The annual event surpassed the Black Friday and Cyber Monday shopping festivals in the United States since at least 2018, making it the largest online shopping day of its kind on the planet.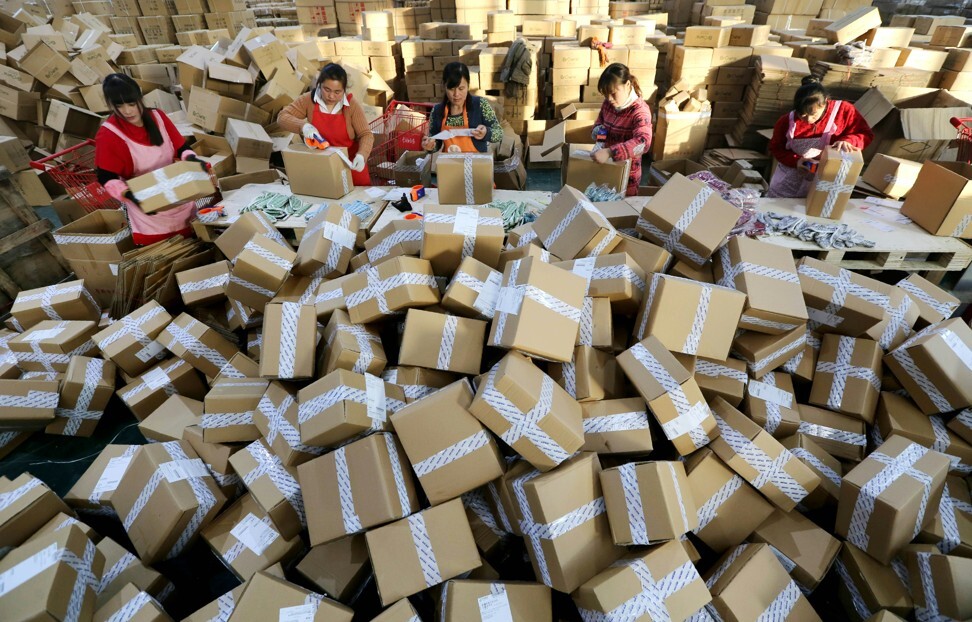 Hours before Singles' Day kicked off,
local authorities in Guangdong summoned
Alibaba, the delivery giant Meituan and the online shopping platform Vipshop to drive home the message, warning them against unfair competition.
This year's Singles' Day was also weighed down by China's slowest economic expansion pace in decades, as growth slowed to 4.9 per cent in the third quarter, while retail sales increased at a mere 4.4 per cent in September from a year ago, according to China's statistics bureau.
Frank Lu, who works in the informations security industry in Shanghai, counts himself as a rare holdout against the hoopla of Singles' Day.
"We are becoming more rational now," Lu said, noting that consumers used to stock up on a year's supply of tissue paper for no reason other than discounts offered on them. "It's just like filling up your car. If the price of oil is a few cents cheaper than normal, you end up saving a few dollars. It's not really a big deal, compared with the total you spend."
Alibaba has long used Singles' Day to showcase its sales and marketing prowess. For years, the company invited celebrities as star attractions to sustain the excitement for the 24 hours that the shopping sites were opened for.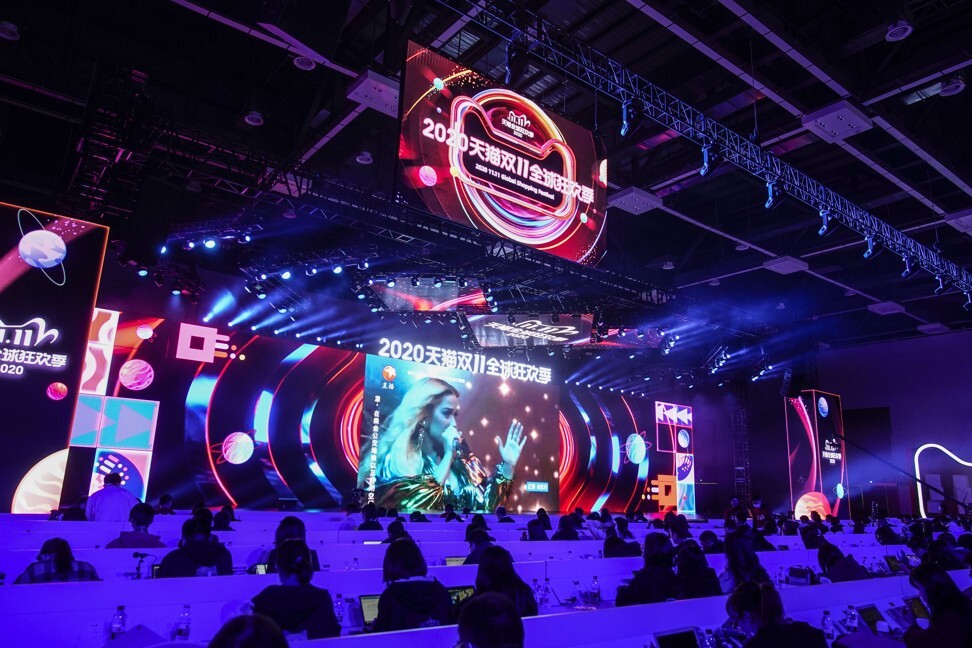 The proceedings this year were decidedly low key. Gone were the annual 24-hour song-and-dance performances and the ticking counter that provided real-time updates of the GMV tally. Still, the state broadcaster China Global Television Network (CGTN)
provided a live broadcast of the event
, featuring updates by reporters from Alibaba's Hangzhou campus. The telecast was streamed live on China's social media network and on local provincial broadcast networks.
The company dual listed in New York and Hong Kong also highlighted a slew of initiatives in line with the Chinese government's focus on environmental sustainability and social equality.
Tmall is issuing 100 million yuan (US$1.6 million) worth of "green vouchers" to encourage purchasing decisions that "contribute to an environmentally friendly lifestyle", while Alibaba's logistics arm Cainiao Network started opening recycling stations for packaging materials at 10,000 distribution stations across 20 cities this month.
The platform is also allowing sellers to donate a portion of their sales to efforts supporting senior citizens living alone, "left-behind children" in rural areas and low-income workers, and will make a 1 yuan donation for every social media post mentioning "Goods for Good" purchases.
Between October 20 to November 4, the programme raised over 60 million yuan from 1.2 billion donations. The number of buyers of "Goods for Good" products reached a record 230 million.
JD.com is also getting into sustainability. For each package that it delivers on Singles' Day, the company will use 25cm (9.8 inches) less adhesive tape, 210 grams (7.4 oz) less paper, and cut 11 grams (0.4 oz) of plastic. In addition, the Beijing-based e-commerce giant is expecting to sell over 30 billion yuan worth of farm products for the event.
The world's largest shopping festival maintains its festive mood for many, and live-streaming is a top trend and a key consumer engagement mechanism for brands and merchants to build awareness and drive sales this year.
One in three consumers surveyed by the consulting firm AlixPartners said they would spend half or more of their budgets via live-streaming, according to a report published late last month.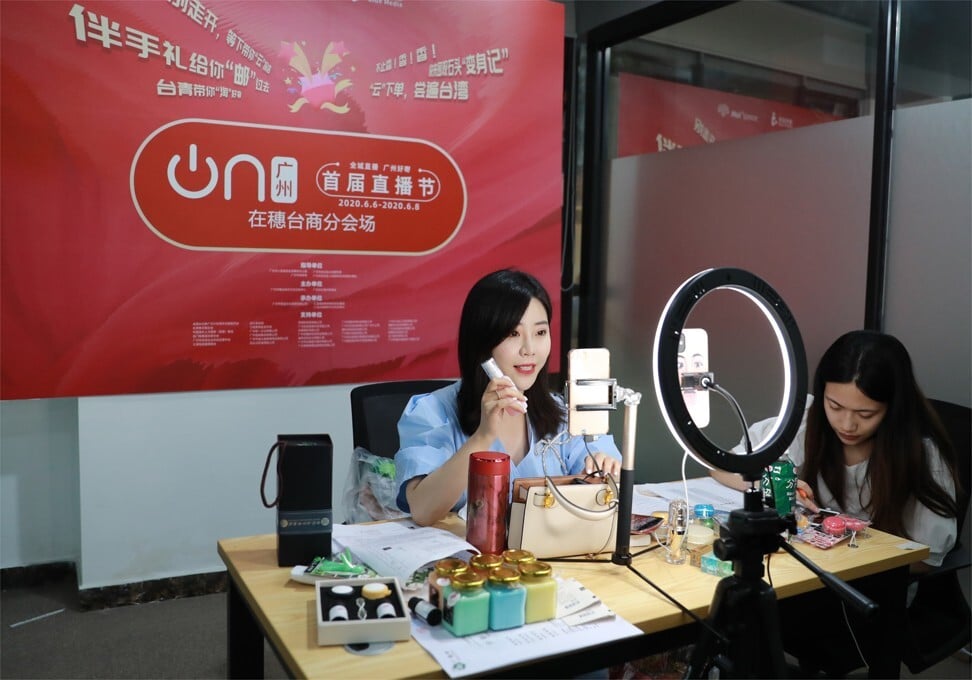 "Chinese consumers have become more price- and quality-conscious after Covid," said Britton Russell, Greater China lead for consumer and retail practice at AlixPartners Hong Kong. "Live-streaming is a key channel for them to get a full download on product information before making shopping decisions."
Last year, China's live-streaming e-commerce market exceeded 1.2 trillion yuan (US$187.8 billion), with an annual growth rate of 197.0 per cent, according to data from market research firm iResearch. The market is expected to exceed 4.9 trillion yuan in 2023, iResearch estimated.
Starting on October 20 throughout the festival, Alibaba's live-streaming platform Taobao Live will feature 700 leading key opinion leaders, celebrities and brand representatives in live-stream sessions. Taobao Live saw sales increase 88.8 per cent year on year during the first sales window from November 1 to 3, Alibaba said.
Short video platform Kuaishou runs its own 116 shopping festival from October 20 to November 11, with most sales happening on November 6. The short video platform operator said its live-streaming rooms received 2.3 billion views and 15 million likes from October 20 to 31.
This article appeared in the South China Morning Post print edition as: Record Singles' Day, but at slower pace