Alibaba
Get more with myNEWS
A personalised news feed of stories that matter to you
Learn more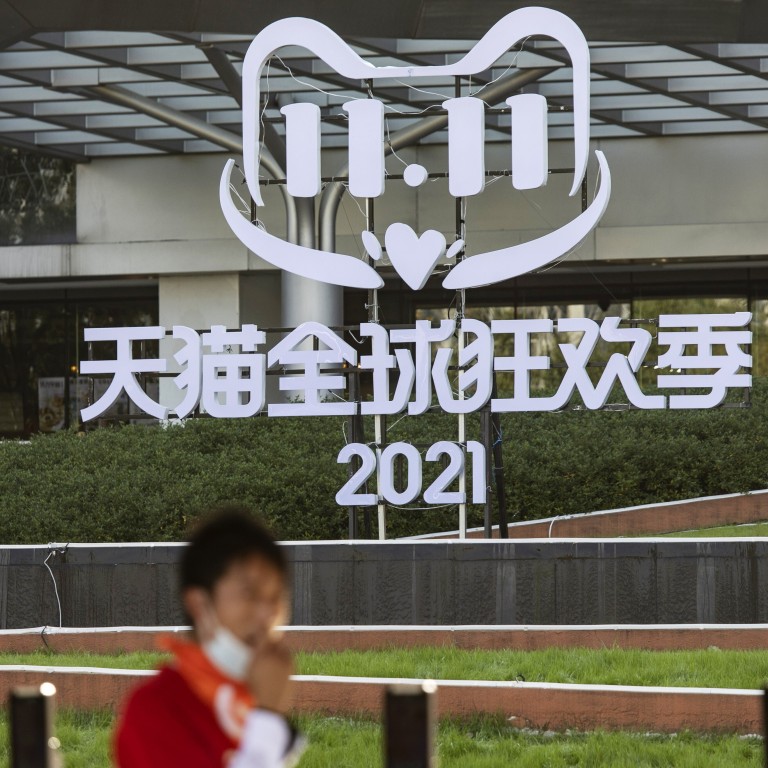 Alibaba highlights environment, 'hard tech' as Singles' Day sales lose steam
Alibaba's focus on green initiatives and sustainability during Singles' Day comes amid China's low carbon push and tightened regulatory environment
The company said that its data centre in Hebei province uses renewable energy and this helped to reduce carbon emissions by more than 26,000 tonnes
Technologies like cloud computing and robotic vehicles contributed to reducing the environmental impact of the world's biggest shopping festival, Hangzhou-based e-commerce giant Alibaba Group Holding said on Tuesday, even though sales growth for Singles' Day was the lowest level on record.
Alibaba's focus on green initiatives and sustainability during the annual online shopping event comes amid China's low carbon push and tightened regulatory environment.
That approach comes at a time when Alibaba, owner of the South China Morning Post, is also trying to prove its capabilities in so-called hard tech, such as semiconductors, that Beijing is encouraging China's Big Tech companies to pursue as part of the country's self sufficiency drive.
Alibaba Cloud, the country's largest cloud service provider, reduced computing resources by 50 per cent for every 10,000 transactions compared to a year ago, while computing efficiency improved with a 30 per cent rise in "CPU resource utilisation", the company said in a statement on Tuesday.
"Every aspect of people's lives is being digitised, but doing so with zero carbon emissions is a big concern," Cheng Li, Alibaba's chief technology officer, said in a video posted on Tuesday.
The traditionally extravagant event, with multibillion-dollar galas featuring appearances by celebrities, was much more low-key this year in line with the Chinese government's focus on environmental sustainability and social equality.
China released a framework for its path towards peak emissions and carbon neutrality last month. President Xi Jinping said last year that China would scale up its voluntary emissions targets under the Paris climate agreement, aiming to hit peak emissions by 2030, and achieve carbon neutrality before 2060.
Alibaba reported that gross merchandise value for this year's Singles' Day grew to a record 540.3 billion yuan (US$84.5 billion) during the 11-day campaign, representing an 8.45 per cent year-on-year growth.
This year was also the first time the event was entirely run on the cloud, according to Alibaba Cloud.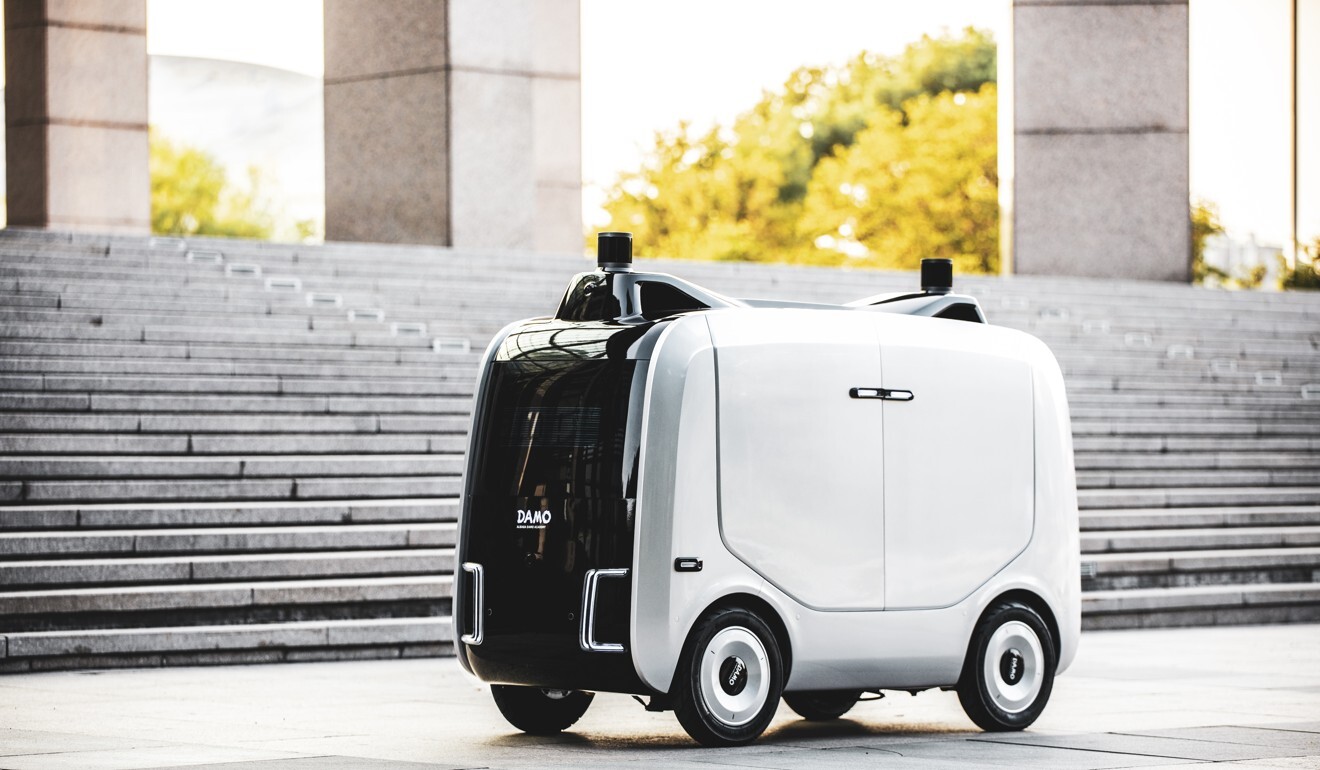 The company said that its Zhangbei data centre in northern Hebei province uses renewable energy and this helped to reduce carbon emissions "by over 26,000 tonnes", equivalent to the amount of carbon dioxide absorbed by one million trees annually.
"We use a lot of wind power to fuel the Zhangbei data centre … We have also developed liquid cooling technology, which has been deployed at scale in our Hangzhou data centre," Cheng said.
Alibaba said its Xiaomanlv robot delivery vehicles, or Little Sturdy Donkeys, delivered more than one million parcels during the festival's initial 10-day period, surpassing the entire package delivery volume of the 12 months since the logistics robot was launched in September 2020.
The sustainability efforts were also undertaken by other Chinese tech giants for Singles' Day.
Alibaba rival JD.com said that for every parcel it shipped, it reduced the amount of adhesive tape used by 25cm (9.8 inches), it used 210 grams (7.4 oz) less paper, and eliminated 11 grams (0.4 oz) of plastic.
Alibaba was fined US$2.8 billion in April for abusing its dominant market position and had to stop demanding exclusivity from its vendors. Chinese regulators have also been pressing big tech companies to open up their "walled gardens", their closed ecosystems in which all operations are controlled by the tech giant.
This article appeared in the South China Morning Post print edition as: Shopping bonanza not big on carbon