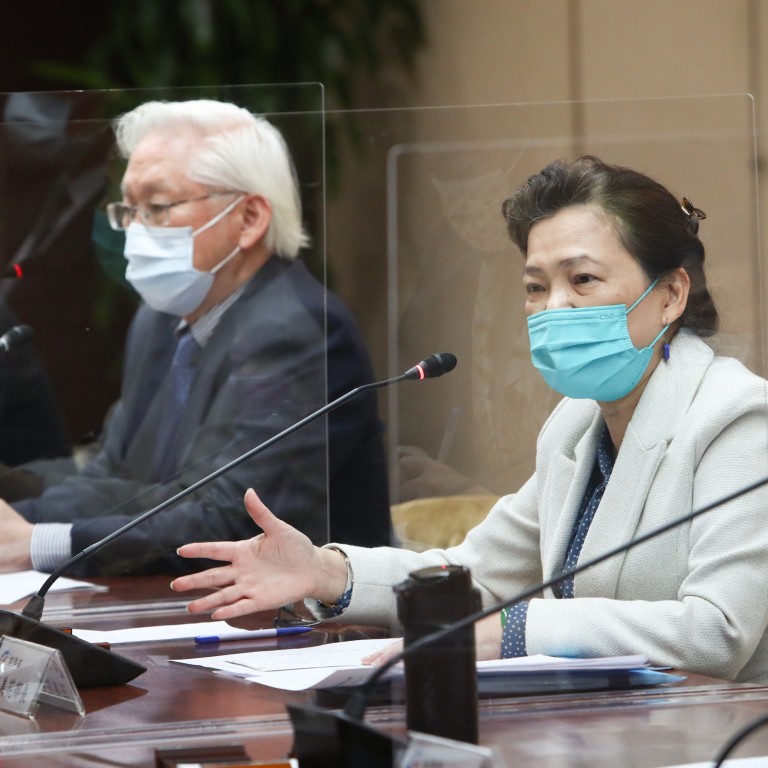 US-China tech war: Beijing calls on Washington to stop further dialogue with Taipei on supply chain resilience, semiconductors
The second annual economic dialogue between Washington and Taipei focused on issues that include supply chain security and semiconductors
Taiwan economic affairs minister Wang Mei-hua also asked Washington for government subsidies to support Taiwanese firms doing business in the US
China has urged the United States to stop further official contacts with Taiwanese officials, after representatives from Washington and Taipei held their second annual economic dialogue earlier this week.
The call was made by Chinese foreign ministry spokesman Zhao Lijian on Wednesday, following the two sides' five-hour virtual discussion, which focused on such issues as supply chain resilience, digital economy, science and technology and
5G
network security, as well as Beijing's economic coercion.
The meeting on Monday, billed as the second
"US-Taiwan Economic Prosperity Partnership Dialogue"
, marked the latest sign that US President
Joe Biden
's administration intends to continue developing closer ties with the democratic island, which mainland China refers to as a renegade province, amid soaring tensions with Beijing.
"Taiwan wants to exchange its expertise in semiconductors for opportunities to cooperate with the US in the areas of 5G, AI and automobile electronics," said Arisa Liu, senior semiconductor research fellow at the Taiwan Institute of Economic Research.
Wang also said that Taipei asked Washington for government subsidies to support Taiwanese companies in the US, according to a report from Central News Agency, the island's official media.
Meanwhile, cooperation between Beijing and Taipei is expected to depend on mutual trust between the two sides, according to semiconductor research fellow Liu. She indicated that the mainland Chinese market has huge potential, which no Taiwanese hi-tech company – especially in the semiconductor sector – would ignore.
Still, mainland China has largely focused on mature chip technologies that are not subject to US trade sanctions.
"There is no realistic prospect of China being able to match the capabilities of the global leading-edge semiconductor manufacturers in the next few years," said Tilly Zhang, a researcher at Gavekal, in an industry note this week.