Alibaba
Get more with myNEWS
A personalised news feed of stories that matter to you
Learn more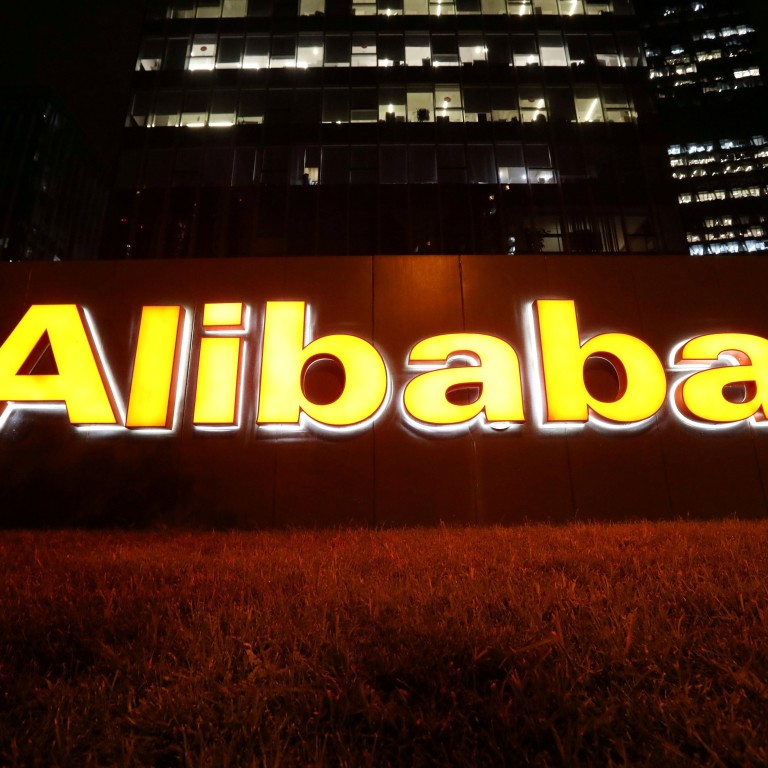 Alibaba brings in new CFO in management reshuffle dividing domestic and overseas e-commerce amid Big Tech crackdown
Toby Xu succeeds long-time Alibaba veteran Maggie Wu as chief financial officer in April, but Wu to remain as board director
The management reshuffle, which includes two new divisions for China and overseas businesses, comes amid tightening regulations on Big Tech at home
Alibaba Group Holding
promoted Toby Xu to succeed long-standing chief financial officer Maggie Wu, and named new leaders to its commerce business, in the biggest management reshuffle for one of the world's largest e-commerce companies as CEO Daniel Zhang seeks greater agility and strategic clarity.
Xu, the deputy chief financial officer who joined the company in July 2018, will succeed Maggie Wu as the company's CFO on April 1. Wu will remain director of the board and become a member of Alibaba's sustainable development committee, the Hangzhou-based company said in a statement.
"The announcement of Alibaba's CFO transition today is the culmination of extensive preparation over many years and a part of Alibaba's leadership succession planning," Wu said. "I trust Toby even more than I trusted myself when I first took up the CFO position years ago."
Since joining Alibaba almost 15 years ago, Wu has helped lead three company public listings as CFO: Alibaba.com on the Hong Kong stock exchange (HKEX) in 2007, Alibaba Group Holding on the New York Stock Exchange in 2014, and a secondary listing in 2019 in its return to the HKEX.
"She is humble and resilient, and has been my irreplaceable and closest partner over the years," said Zhang, who took over as CEO in 2015 and chairman in 2019. "Going forward, Maggie will leverage her deep experience to support Alibaba in new ways."
The management reshuffle comes as the company navigates a new regulatory environment amid Beijing's crackdown on the country's tech sector. This year, Alibaba and on-demand service provider
Meituan
were hit with antitrust fines of
US$2.8 billion
and
US$530 million
, respectively. A cybersecurity review into ride-hailing giant
Didi Chuxing
also recently resulted in the firm announcing its
exit from the New York Stock Exchange
just months after its IPO.
Alibaba, owner of the South China Morning Post, reported an 87 per cent third-quarter decline in net income year on year, falling to 3.4 billion yuan (US$524 million). It was the company's first adjusted profit decline in more than five years.
After earning a bachelor's degree in physics from Fudan University in Shanghai, Xu joined PwC in 1996, where he eventually became partner, a position he held for 11 years. He was appointed deputy CFO of Alibaba in July 2019 and also serves as a director of Sun Art Retail Group, Lianhua Supermarket Holdings and Red Star Macalline Group.
In addition to the CFO change, Alibaba announced in an internal letter on Monday some other critical organisational changes to "better drive synergies across its consumer and wholesale commerce platforms both in China and globally".
Starting from next year, the company will form two new business blocks – China Digital Commerce and International Digital Commerce – to invest in domestic consumption and globalisation.
China Digital Commerce combines the company's consumer-facing and wholesale marketplaces in China and will be led by Alibaba founding member and partner Trudy Dai.
Dai served as Alibaba's chief customer officer from 2014 to 2017, when she became president of Industrial E-commerce, overseeing Alibaba.com, 1688.com, AliExpress and bargain marketplace Taobao Deals. In March this year, she became president of Alibaba's community group buying platform Taocaicai.
International Digital Commerce – a division that now includes cross-border retail platform AliExpress, wholesale trading platform Alibaba.com and Southeast Asian e-commerce platform Lazada – will be led by Jiang Fan, who joined the company in 2013.
Prior to his new role, Jiang was president of Taobao and Tmall, leading two of Alibaba's most successful consumer marketplaces in China. In this role over the past seven years, he led Alibaba's mobile transformation, focusing on personalised user experience and content-driven strategies.
"Under his leadership, we believe he can help the local teams pioneer more innovation in developing our overseas markets," Zhang said in the letter.
Closer integration of its business-to-consumer and business-to-business operations domestically is meant to help Alibaba better leverage its advantages while competing with platforms like JD.com and Pinduoduo, according to Mo Daiqing, senior analyst at the China E-commerce Research Centre.
"Alibaba is facing huge pressure amid an increasing competitive environment," Mo said. "The user scale of the retail e-commerce industry is close to a 'ceiling'".
Alibaba's original organisational structure was more independent. Zhuang Shuai, founder of Bailian Consulting, agreed that the new structure would create more efficiencies in the domestic and international markets.
"[The organisational changes] will improve Alibaba's supply chain efficiency to reduce costs … as Taocaicai, 1688.com and Taobao Deals have the same group of customers," Zhuang said.
In its last quarterly earnings, Alibaba announced that its annual active consumers overseas reached 285 million and reiterated its ambitious long-term goal of serving 2 billion consumers globally.