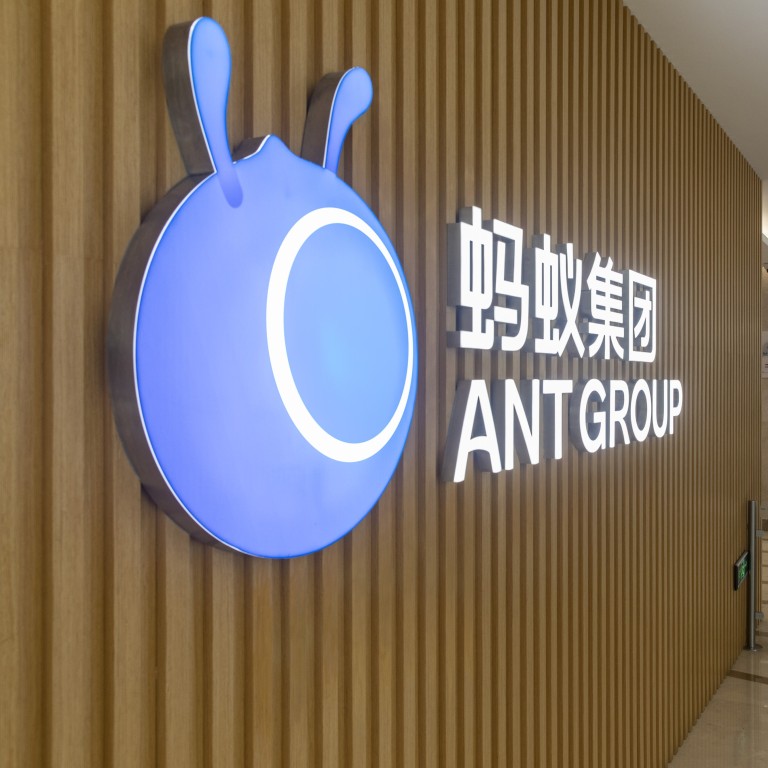 China's state-owned bad loans manager Cinda to buy 20 per cent of Ant Group's consumer credit vehicle
China Cinda Asset Management's stake acquisition is part of a plan to increase the capital base of Chongqing Ant to 30 billion yuan from 8 billion yuan
The capital expansion will also add three other new shareholders
A Chinese state-owned asset management company said it will spend 6 billion yuan (US$930 million) to buy a 20 per cent equity stake in the consumer credit unit of
Ant Group
, as part of the expansion of the capital base of a vehicle created this summer to absorb Ant's lucrative Huabei and Jiebei operations.
China Cinda Asset Management, one of the country's four biggest bad loans managers created in late 1999, had agreed with related parties to get an additional 20 per cent stake in Chongqing Ant Consumer Finance, according to a stock exchange statement on Friday.
It is part of a plan to increase the capital base of Chongqing Ant to 30 billion yuan from 8 billion yuan in a major change in the ownership structure of the vehicle, which was incorporated in early June as a key part of the reshuffle of Jack Ma's fintech empire under regulatory oversight.
After the deal, Ant Group, an affiliate unit of Alibaba Group Holding, will continue to hold a 50 per cent stake in Chongqing Ant. Alibaba owns the South China Morning Post.
Cinda will become the second-biggest shareholder with a 24.003 per cent stake in the vehicle after the deal, including the newly acquired 20 per cent stake plus another 4.003 per cent stake held by Cinda's subsidiary Nanyang Commercial Bank.
The capital expansion of Chongqing Ant will also add three other new shareholders, with Sunny Optics taking 6 per cent, Boguan Technology taking 4.407 per cent and Yufu Capital taking 2.6 per cent, according to Cinda's filing on Friday.
Meanwhile, the existing shareholders of Chongqing Ant – Cathay United Bank China, Contemporary Amperex Technology (CATL), China TransInfo Technology and the bad loans manager China Huarong – will reduce their shares. Jiangsu Yuyue Medical will retain its holding at 4.99 per cent, the filing showed.
Ant Group was required to bring its microcredit and consumer loan businesses under regulatory oversight after its US$39.7 billion initial public offering (IPO) plan in Shanghai and Hong Kong was called off at the last minute in November 2020.
Chongqing Ant was created to take over its Huabei and Jiebei businesses and the vehicle is expected to complete the process within a year, according to a statement from the Chongqing financial regulator in June.