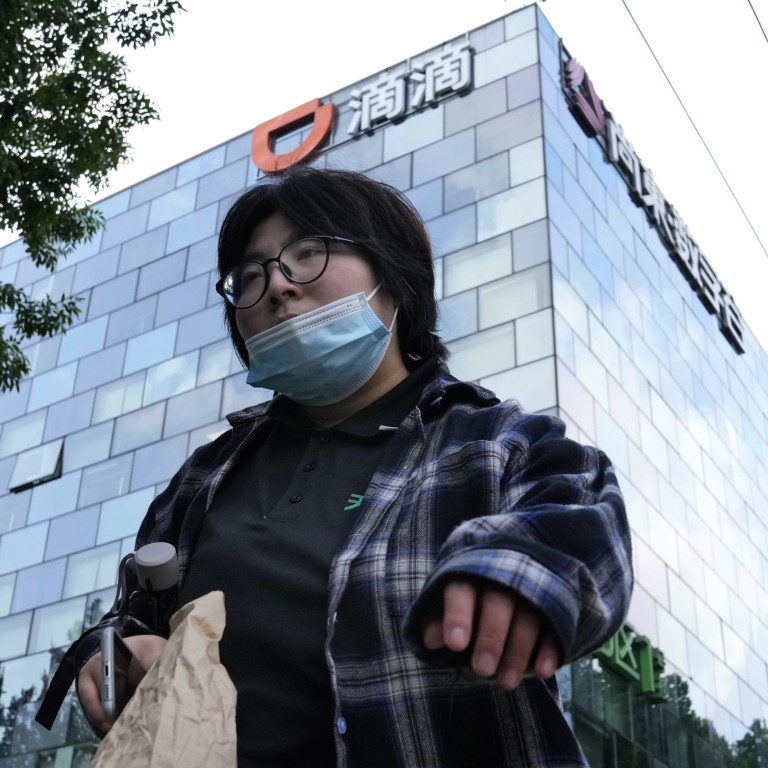 Exclusive

|
Didi bars employees from selling shares until Hong Kong listing, internal memo shows
The ride-hailing giant is telling current employees and those who left in within 180 days to hold onto their stock until after the new listing
Didi Global is in the process of delisting in New York after a six-month cybersecurity investigation in China that remains ongoing
Employees at China's ride-hailing giant Didi Global were told that they cannot exert their stock option rights until the day the company completes a listing in Hong Kong, according to an internal memo seen by the South China Morning Post.
The company announced plans this month to
delist from the New York Stock Exchange
, and it is now barring employees from cashing out until new shares are available in Hong Kong, according to the company memo. Before the new rule, employees would have been able to sell their stock starting in January.
The rule applies to all current employees and those who have left within the last 180 days. One reason, according to the memo, is because the company must provide information to the US Securities and Exchange Commission about its stock incentive plan. The memo also cited company rules regarding significant non-public information and the prevention of insider trading.
Didi did not immediately respond to a request for comment.
To list in the Asian financial hub before delisting in the US, a process that can take months, Didi would likely pursue a dual-primary listing. Such a listing would be subject to regulatory scrutiny on par with US bourses, industry insiders previously told the Post. For a secondary listing in Hong Kong, a firm must be listed elsewhere for at least two years.
Having a Hong Kong listing ready while delisting in New York would allow investors in the US to convert their American depository receipts into Hong Kong shares. This would give them an option other than cashing out shares that currently trade at about 40 per cent of their IPO value of US$14. Shares closed at US$5.30 on Monday.