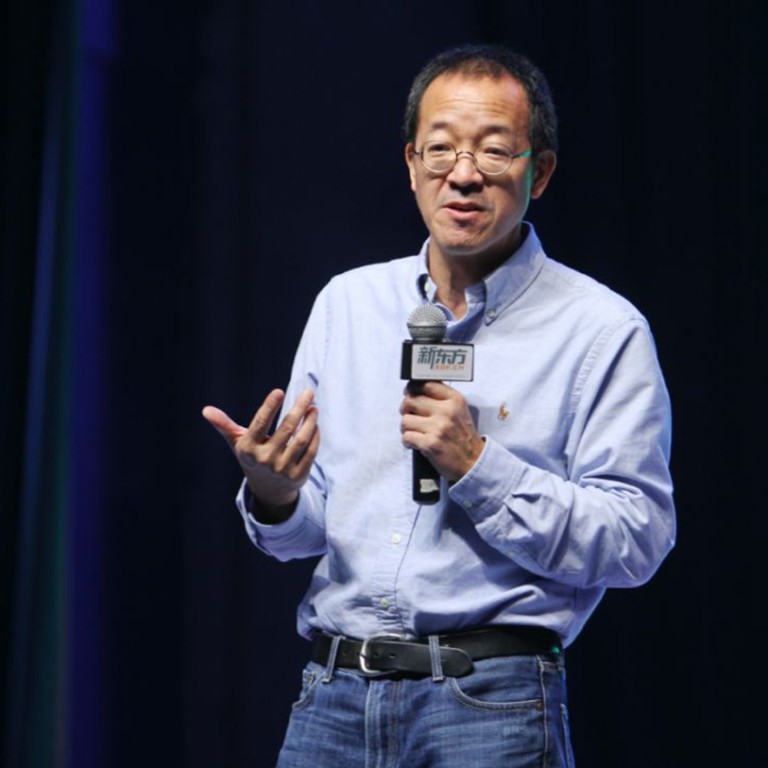 China tech crackdown: New Oriental's Yu Minhong counts his losses in 2021, points to frugal future
New Oriental's market value plunged by 90 per cent, revenue fell 80 per cent, and 60,000 employees were dismissed, founder Yu wrote on WeChat
Separately, the company launched a live-streaming e-commerce platform, focusing on farm products, with the goal of connecting farmers and consumers
New Oriental Education & Technology Group founder, chairman and chief executive Michael Yu Minhong has shared details of the personal and financial pain felt after Beijing's crackdown on the country's off-campus tutoring services sector last year.
"In 2021 … the market value of New Oriental dropped by 90 per cent, revenue declined by 80 per cent and 60,000 people were dismissed," Yu wrote on his personal WeChat account over the weekend. "We paid nearly 20 billion yuan (US$3.1 billion) for tuition refunds, employee dismissals, as well as teaching site lease cancellations."
New Oriental was one of the largest education groups to bear the brunt of Beijing's crackdown on private tutoring, which was considered the most ruthless of the government's policies targeting a specific industry.
Last July, China's State Council issued a regulation that banned for-profit, off-campus tutoring for primary and middle school students, essentially killing the core business of companies like Yu's.
Shares of New Oriental, which are listed in both New York and Hong Kong, were trading at HK$14.6 (US$1.87) at Monday noon, less than a tenth of its peak in February 2021.
Yu, a former English teacher at Peking University who started his private school business in 1993, said New Oriental has suspended all its offline and online education classes for kindergarten to the 9th grade, while expanding investments in tuition for college students and the overseas Chinese language market.
"It's like cutting off your arm to survive [a bite from a poisonous snake]," he wrote, using an old Chinese idiom.
Separately, New Oriental has launched a live-streaming e-commerce platform, focusing on farm products, with the goal of connecting farmers and consumers, Yu wrote.
As for the future, the 59-year-old entrepreneur said he hopes his employees will "stick to the certainty amid uncertainty".
"The uncertainty is still the environment and policy is still rapidly changing, and we have to adopt the changing environment quickly," he wrote.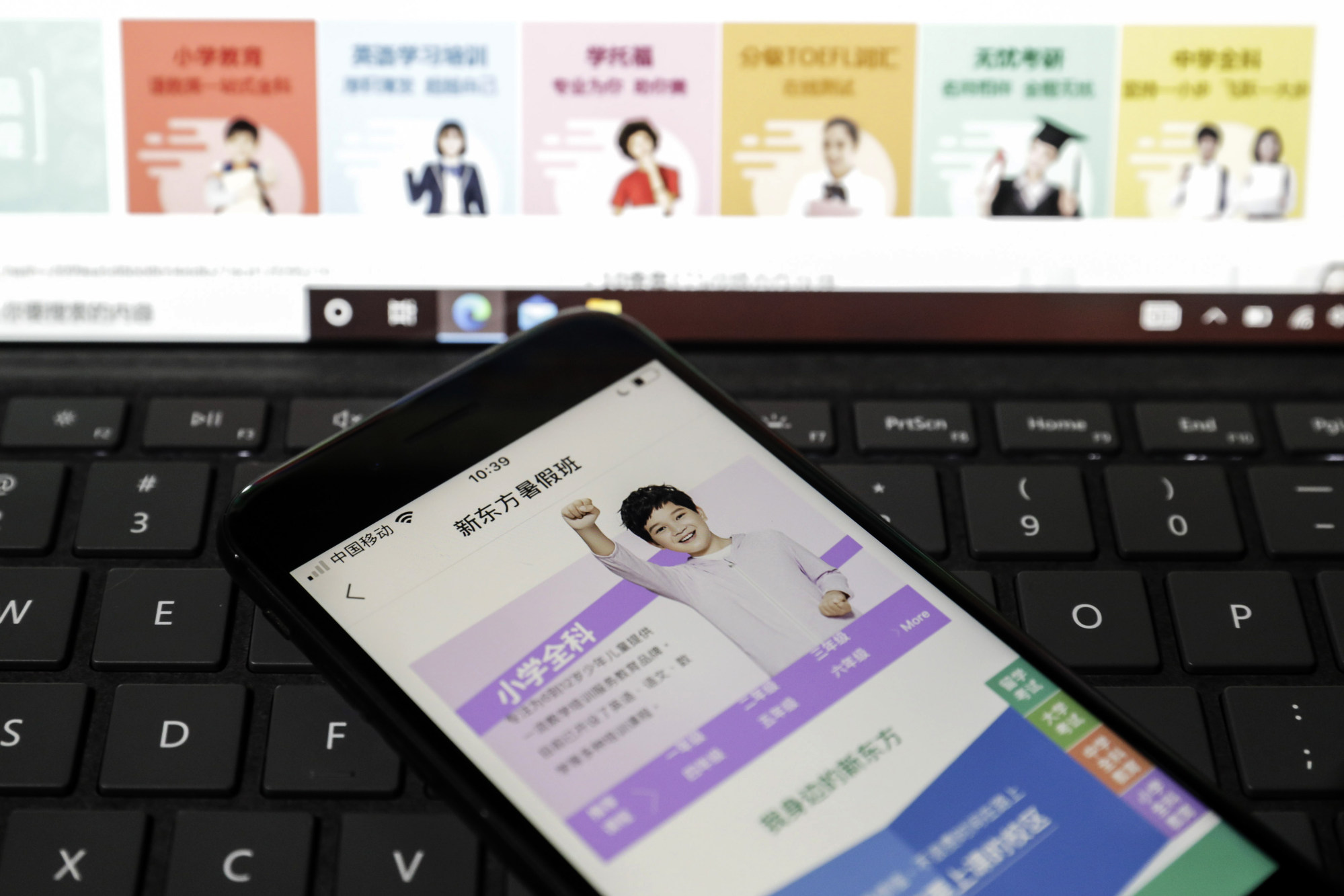 Yu's personal story of how he escaped poverty has earned him wide admiration across the country. His decision to resign from a stable teaching job to start his own school is one of the most inspiring entrepreneurship tales in China, and was the basis of a popular film based on his life story.
He also alluded to a frugal lifestyle when discussing the company's future. "New Oriental needs to be very economical now, so the restaurants [we visit] should be ordinary. To ensure everyone eats well, we will buy seafood from the market and ask the restaurants to cook it for us," Yu wrote.
"The wine [we offer] has also changed from the original good quality to ordinary white wine and red wine. Everyone accepts it happily, and still has a great time drinking."
After his original WeChat post went viral on Chinese social media and was widely reported by local media, Yu published a follow up article on Monday afternoon, saying suggestions that he close New Oriental once and for all were "impossible".
"I can't accept it emotionally, and it is also impossible to do it practically. All I can do is lead the team at New Oriental and find the path for the company," he wrote.