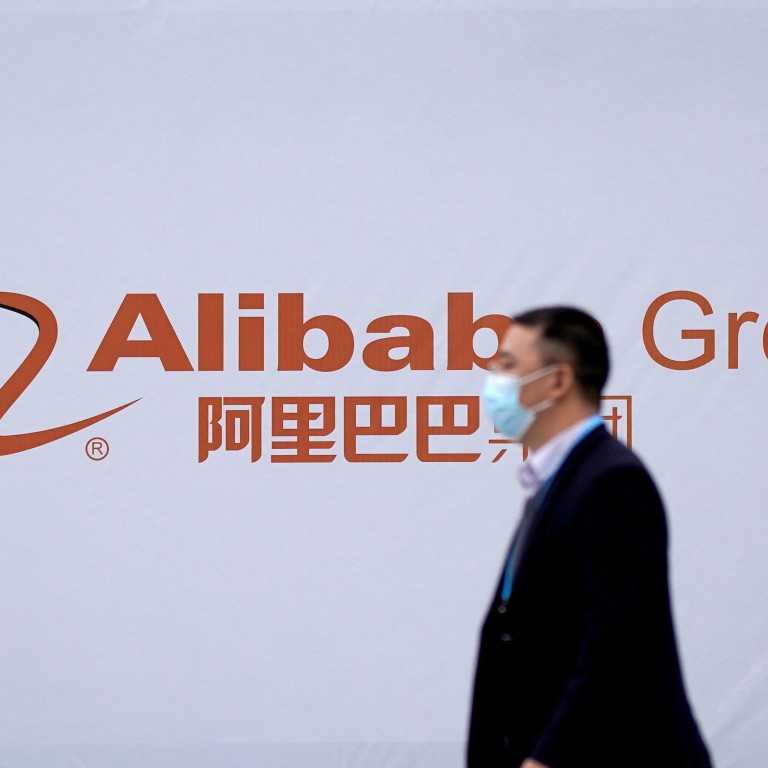 China tech crackdown: Alibaba, Tencent, ByteDance posts weaker ad revenue growth in 2021, report says
Growth of China's internet advertising market declined last year, as regulatory pressure on tech firms increased
Antitrust investigations and a ban on off-campus tutoring services dampened online advertising business on the mainland
Growth in advertising revenue at China's three biggest technology companies – Alibaba Group Holding, Tencent Holdings, and ByteDance – slowed in 2021 amid Beijing's regulatory clampdown on the internet industry, according to new research.
Top-ranked Alibaba, owner of the South China Morning Post and the subject of a major antitrust investigation last year, saw its advertising market share among Chinese internet companies decline to 29 per cent, from 30 per cent a year ago, according to a report published by research firm Interactive Marketing Lab Zhongguancun, accounting and consulting firm PwC, and other organisations.
The advertising business of second-ranked ByteDance, owner of short video platforms TikTok and Douyin, rose to 21 per cent from 19 per cent in 2020. Social media and video gaming giant Tencent, ranked third, retained a 15 per cent share last year.
Overall, the growth of China's internet advertising market dropped to 9.3 per cent from 13.8 per cent a year ago, according to the report.
The past year was challenging for China's tech industry, as authorities moved to rein in the country's powerful Big Tech companies after years of relatively lax governance.
In April, Hangzhou-based Alibaba, which operates e-commerce platforms Taobao and Tmall, was
fined a record US$2.8 billion
for abusing its dominant market position. In October, regulators fined on-demand service platform Meituan
US$533 million
following a months-long investigation on similar grounds.
A regulation issued by China's State Council in July banning for-profit off-campus tutoring for primary and middle school students further dampened the online advertising businesses of education firms
such as New Oriental Education & Technology Group
.
Alibaba, Tencent, Meituan, and social commerce platform operator Pinduoduo all reported worse-than-expected performances in their latest quarterly financial reports.
Despite the sluggish growth for those companies, China's internet advertising market remained concentrated on a handful of tech giants, with the top 10 firms accounting for more than 94 per cent of the market. They include web search and artificial intelligence company Baidu, e-commerce operator JD.com, Meituan, short video platform operator Kuaishou Technology, smartphone giant Xiaomi, social media firm Weibo, and Pinduoduo.