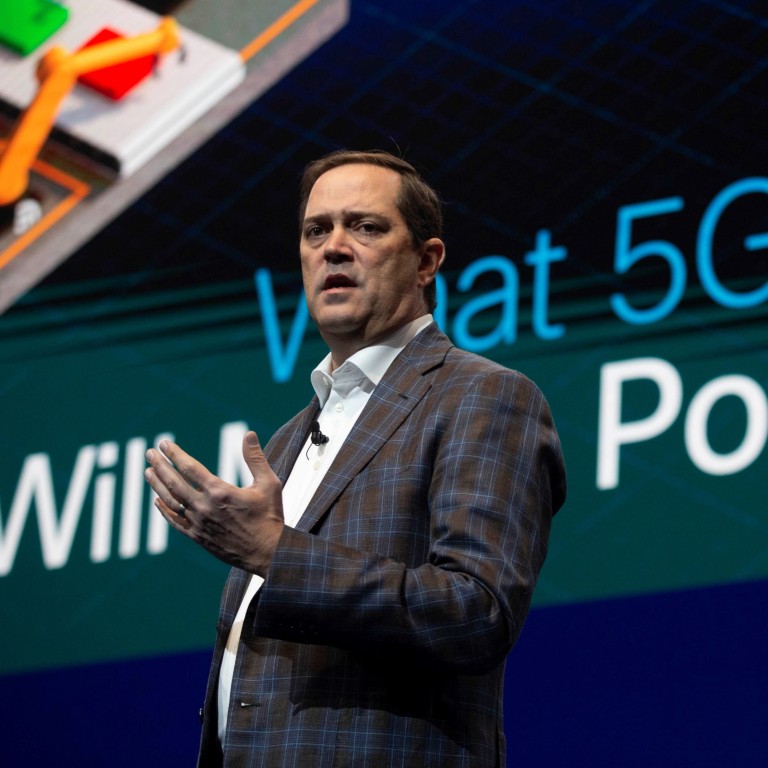 Cisco CEO says US and China must 'find way to coexist' to help the global economy
Cisco Systems CEO Chuck Robbins said he hopes the Biden administration will seek to find common ground with China amid fraught relations
Biden has not lifted tariffs imposed by Donald Trump and has delayed the unveiling of a new China strategy
As President
Joe Biden
devises a new strategy for dealing with China, a top technology CEO is recommending dialling down the tension.
Cisco Systems Inc chief executive officer Chuck Robbins, head of the world's largest network-equipment maker, said Wednesday that the US and Chinese governments need to "find a way to coexist".
"For the global economy and, frankly, for the world, I think it's important for us to come to some common ground," he said in an interview with Carol Massar for Bloomberg's The Year Ahead conference. "I'm hopeful that the administration will continue to take that approach."
The US relationship with China has remained fraught during Biden's first year in office, with the administration declaring a diplomatic boycott in December of the upcoming Beijing Olympics. Biden also hasn't lifted tariffs imposed on China by his predecessor, Donald Trump, and said Wednesday that it's unclear when that might happen.
Biden has vowed to unveil a new China strategy, but it's been delayed. Meanwhile, the administration has criticised Chinese leaders for abuses in Hong Kong and the treatment of ethnic Muslims in the
Xinjiang
region. Biden also is considering tougher sanctions on China's largest chip maker, people familiar with the situation said last month.
Still, the two countries remain key trade partners. China posted a record trade surplus with the US in 2021, due in part to Americans' pandemic-fuelled demand for Chinese goods.