NFTs
Get more with myNEWS
A personalised news feed of stories that matter to you
Learn more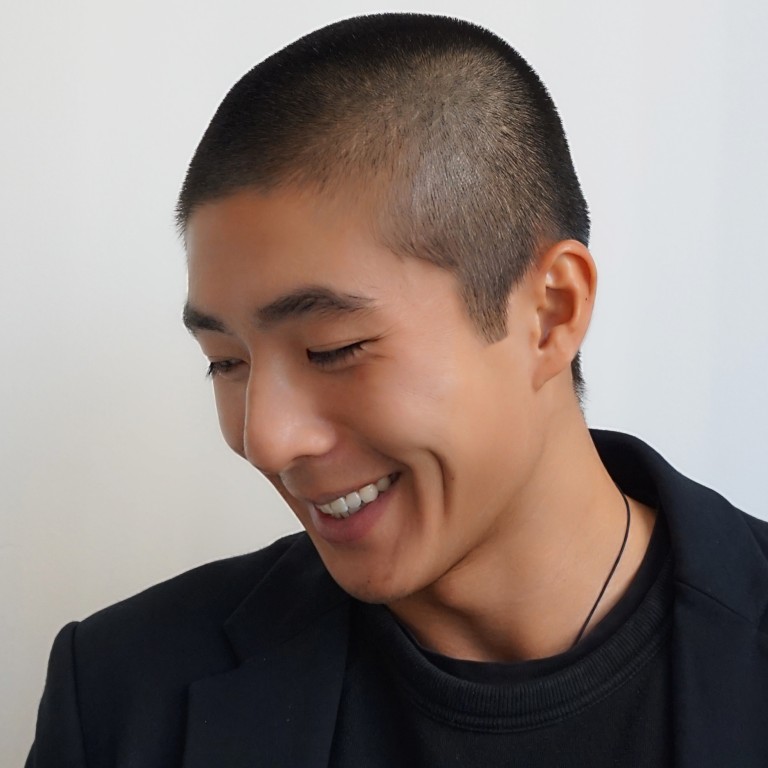 How a 23-year-old Hongkonger is bringing NFTs to physical fashion to woo Millennial and Gen Z gamers
Wear, one of the first Asia-based fashion NFT marketplaces, is collaborating with local eyewear brand A. Society and artist Lousy and has plans with Vogue
Project founder Nick Lau says Wear is 'losing out' on the mainland China market, where foreign NFTs are effectively banned
Nick Lau, a 23-year-old Hongkonger, grew up finding himself on the periphery of his immediate social circles – at Harrow, a traditional English boarding school, he took photography classes and started a skatewear brand; at New York-based Parsons School of Design, he co-owned a 300-square-feet electronics store.
Lau is now trying to use these experiences to launch a new, immersive platform in his home city selling
non-fungible tokens (NFTs)
, the unique code stored on a blockchain that allows digital assets to be traded like physical goods.
"[The electronics store] influenced a lot of my ideas in terms of running, creating and selling things," he said. "It was my first step into retail."
With his new virtual marketplace called Wear, Lau plans to eventually allow NFT collectors dress their avatars using art from their digital collections, in addition to having their own dedicated showroom for those collections.
"It's a hybrid between the traditional NFT marketplace like OpenSea and individual projects," he said, referring to the world's largest NFT trading platform that was founded in 2017.
On Wear, buyers can "wear" their digital collection of NFTs by using social media filters and are given access to Wear's in-house virtual "tailor", which helps modify the NFT in 3D to fit a customer's avatar. The platform also has a dedicated showroom where people can showcase their collections.
The first big test for Wear, which launched on January 13, comes next month, when its five-member team will issue 1,000 inaugural NFTs called Wearkey. This will serve as a kind of platform membership that includes access to upgraded showrooms.
The platform taps into a growing intersection of gamers and fashion lovers around the world, as fashion brands eagerly launch their own projects related to the
metaverse
, a concept of an immersive virtual world considered to be the next iteration of the internet. Current concepts often involve
selling digital goods and land
using NFTs.
Last May, luxury fashion house Gucci hosted a virtual art installation on gaming platform Roblox. In August, Louis Vuitton launched 30 NFTs in a mobile game to celebrate the brand's second centenary. Adidas also bought virtual real estate last month in The Sandbox, the metaverse project owned by Hong Kong-based Animoca Brands, to stake a claim in the virtual world.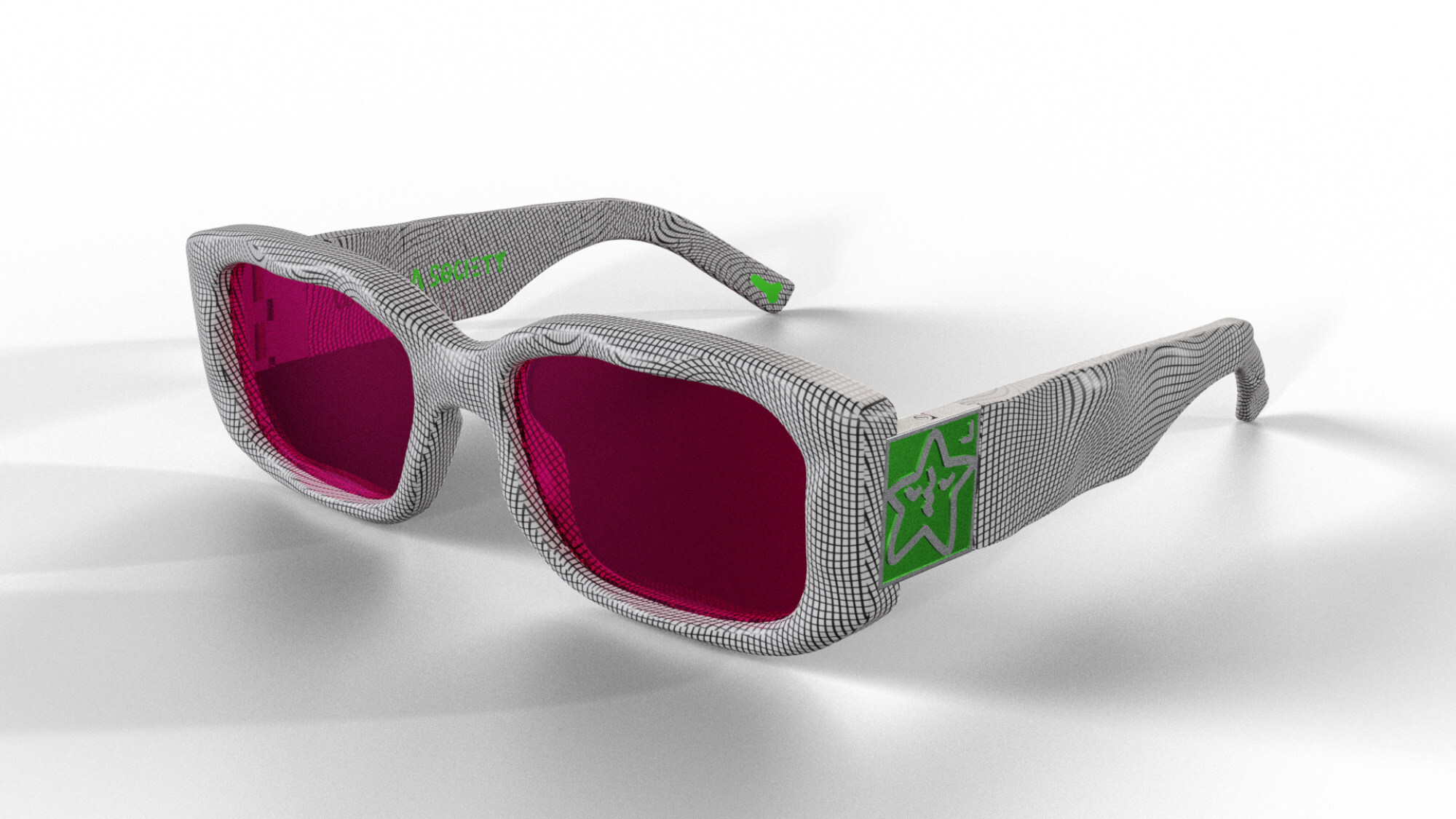 These moves coincide with a rise in the number of NFT marketplaces around the world. This has given Lau's target audience, the Millennial and Gen Z "hypebeast crowd", many options for trading in digital markets. In addition to OpenSea, there is the digital art platform SuperRare, the multimedia platform Rarible, and Bitski, which works with streetwear brands to attract young consumers.
In a global NFT market that has already reached US$24 billion in sales, there are more than 45 platforms competing against each other, according to market tracker DappRadar. Many of these platforms are "offering similar functions and products", Lau said, which is why Wear is trying to bring more physical elements to NFTs.
Its first physical product will be given out in March, when it plans to launch 5,000 NFTs in collaboration with Hong Kong eyewear brand A. Society and local street artist Lousy, ahead of the Art Basel Hong Kong exhibition in March. Among those buyers, 250 will receive physical glasses that look like their purchased digital artwork. The move is similar to one tested by
virtual sneaker creator RTFKT
, which started selling real shoes and was acquired by Nike in December.
To entice buying, Wear is also incorporating elements of blind boxes, a marketing tactic
popularised in mainland China by toymaker Pop Mart
. Buyers of these NFTs do not know what they are getting until after the purchase, when it is minted on the blockchain.
Chinese buyers have still shown a
strong appetite for local NFTs
, but domestic platforms shun the term in favour of "digital collectibles" and ban buyers from reselling their purchases for profit.
"We're definitely losing out a little bit in terms of the China market," said Lau. "But we are targeting the global market, not just Asia."
South of the mainland border,
NFT projects have been flourishing
. This has also given rise to money-laundering,
scams and hacking
, as Hong Kong regulators try to catch up with the increased market activity. The city is likely to regulate exchanges for virtual assets rather than institute a complete ban as in the mainland, experts say.
"There has been a lot of market noise associated with crypto, especially NFTs, in recent times," said Timothy Siu, a senior associate at Hong Kong-based law firm Titus, who has been dealing with issues related to virtual assets for nearly five years. "Inevitably, I anticipate regulations will be introduced to regulate the conduct and dealings of both issuers and intermediaries associated with virtual assets, just like how you're regulating traditional financial markets."
While some virtual assets behave like securities, they are not necessarily regarded as such under Hong Kong law. Under these conditions, the city's Securities and Futures Commission has restricted regulatory power over such assets, including NFTs, Siu said.
Still, the market is difficult to regulate because virtual assets are still rapidly evolving, while it takes a considerable amount of time for legislation and public consultation to catch up, Siu added.
Lau is not yet concerned with these legal aspects. He said he is focused on launching a complete ecosystem where brands and creators can do more than just trade NFTs, including things like hosting parties and art exhibitions in the metaverse.
Before achieving that vision, Wear has a lot on its to-do list this year. It has plans to launch NFT auctions with Vogue and Lau's alma mater, Parsons School of Design, and issue its own cryptocurrency, among other projects. Lau said he expected the company to be profitable by the third quarter of this year.
If he does not meet that deadline, though, he has given himself at least a little more leeway.
"With NFT projects and NFT marketplaces, if you don't make it past the one- or two-year mark, it's quite hopeless," he said.