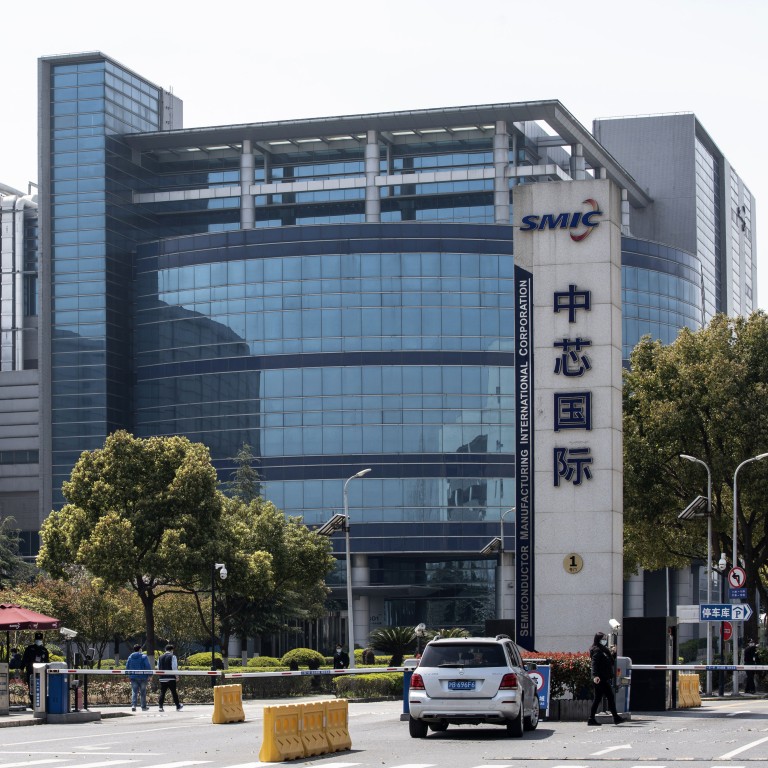 US-China tech war: top Chinese chip maker SMIC to invest record US$5 billion in capacity expansion after profits doubled in 2021
SMIC reported net profits of US$1.7 billion in 2021, more than double the previous year, despite difficulties in developing more advanced chips due to US sanctions
Analysts said hot demand for 5G smartphones, smart vehicles and consumer electronics helped SMIC achieve its record results
China's biggest semiconductor foundry has set aside a record amount for capacity expansion in 2022, after its profits more than doubled in 2021 thanks to strong demand for chips.
The bigger investment plan came after SMIC reported that net profits in 2021 hit US$1.7 billion, more than double the previous year's US$716 million, despite the fact that the company was put on a US trade black list in December 2020.
The US decision to put the company on the so-called Entity List cast a shadow over SMIC's development of advanced technology nodes, but has not disrupted its operations for mature technologies, chief financial officer Gao Yonggang said during the earnings call on Friday.
The US sanctions barred SMIC from importing the most advanced chip making tools, which hindered its development of chips below the 10-nanometre node – the technology typically used in the latest smartphones – and
forced the company to focus on the more mature 28-nm nodes
used for automotive and industrial applications.
Analysts said hot demand for
5G
smartphones and smart vehicles, as well as consumer electronics that has boomed amid the pandemic, helped SMIC achieve its record results, despite the challenges posed by US sanctions.
"The company has made great efforts to cope with changes in the policy environment, which increased its production costs," said Zhou Mi, a senior researcher at the Chinese Academy of International Trade and Economic Cooperation under China's Ministry of Commerce.
The company's capital expansion plans face risk this year given that the US has flagged its intention to "undermine SMIC's development of mature technology," according to Arisa Liu, senior semiconductor research fellow at the Taiwan Institute of Economic Research.
SMIC needs to secure a lot of equipment for its 28-nm and 14-nm wafer production lines, "which could slow the approval process and cause delays in equipment shipments", Liu said.
Zhao Haijun, SMIC's co-CEO, said the strong demand would last well into 2022, boosting the company's performance this year, but he cautioned that demand in the smartphone and consumer electronics sectors was likely to flatten out, while analogue chips for Internet of Things and smart vehicle applications would remain in short supply.