Ukraine
Get more with myNEWS
A personalised news feed of stories that matter to you
Learn more
Ukraine invasion: Chinese tech firms face dilemma over Western sanctions on Russia
Complying with Western sanctions on Russia would run counter to the Chinese government's official policy of opposing such measures
However, Chinese companies could find themselves subject to huge fines and penalties for breach of sanctions if they work with targeted entities
US sanctions on exporting hi-tech products to Russia are creating a dilemma for Chinese tech companies, from ride-hailing giant Didi Chuxing to smartphone vendor Xiaomi.
On the one hand, it is a tricky proposition to quickly comply with Western sanctions on Russia following its invasion of Ukraine as such a move would run counter to the Chinese government's official policy of opposing sanctions while also angering pro-Russian domestic consumers.
For example, ride-hailing giant Didi Chuxing - currently subject to a cybersecurity probe by Beijing - had to revoke an earlier decision to exit Russia after the plan triggered controversy.
However, on the other hand it is difficult for Chinese companies to ignore sanctions and trade bans imposed on Russia as this could bring legal risks for their operations in the US and Europe.
Chinese companies could find themselves subject to regulatory fines and other penalties for breach of sanctions if they continue to work with targeted Russian entities, said Paul Haswell, Hong Kong-based partner at law firm Seyfarth Shaw.
"Such fines could run into billions of US dollars and penalties would include imprisonment and even sanctions imposed directly on those companies breaching sanctions if the violations are particularly severe," said Haswell.
"Remember that one of the charges levied against Huawei's Meng Wanzhou was for violations of sanctions [against Iran]," referring to the Huawei Technologies Co chief financial officer who was put under house arrest for 1,000 days in Canada after a US extradition request.
However, unlike Western tech firms that have rushed to implement product export and service restrictions to Russia, Chinese tech firms have so far remained silent on whether they will cut Russia off from access to semiconductors and other advanced technologies crucial to the military, biotechnology and aerospace industries.
Under US export sanctions imposed on Russia, any technology goods made in foreign countries using US machinery, software or blueprints will be banned from being exported to the country. Companies in Taiwan, South Korea and Japan have quickly said they will comply.
However China's Lenovo, the world's largest personal computer manufacturer, immediately came under fire in the country amid reports that it had halted sales to Russia along with US rival Dell and chip supplier Intel. Lenovo has yet to make an official statement on the matter.
The silence is partly related to Beijing's official opposition to sanctions against Russia.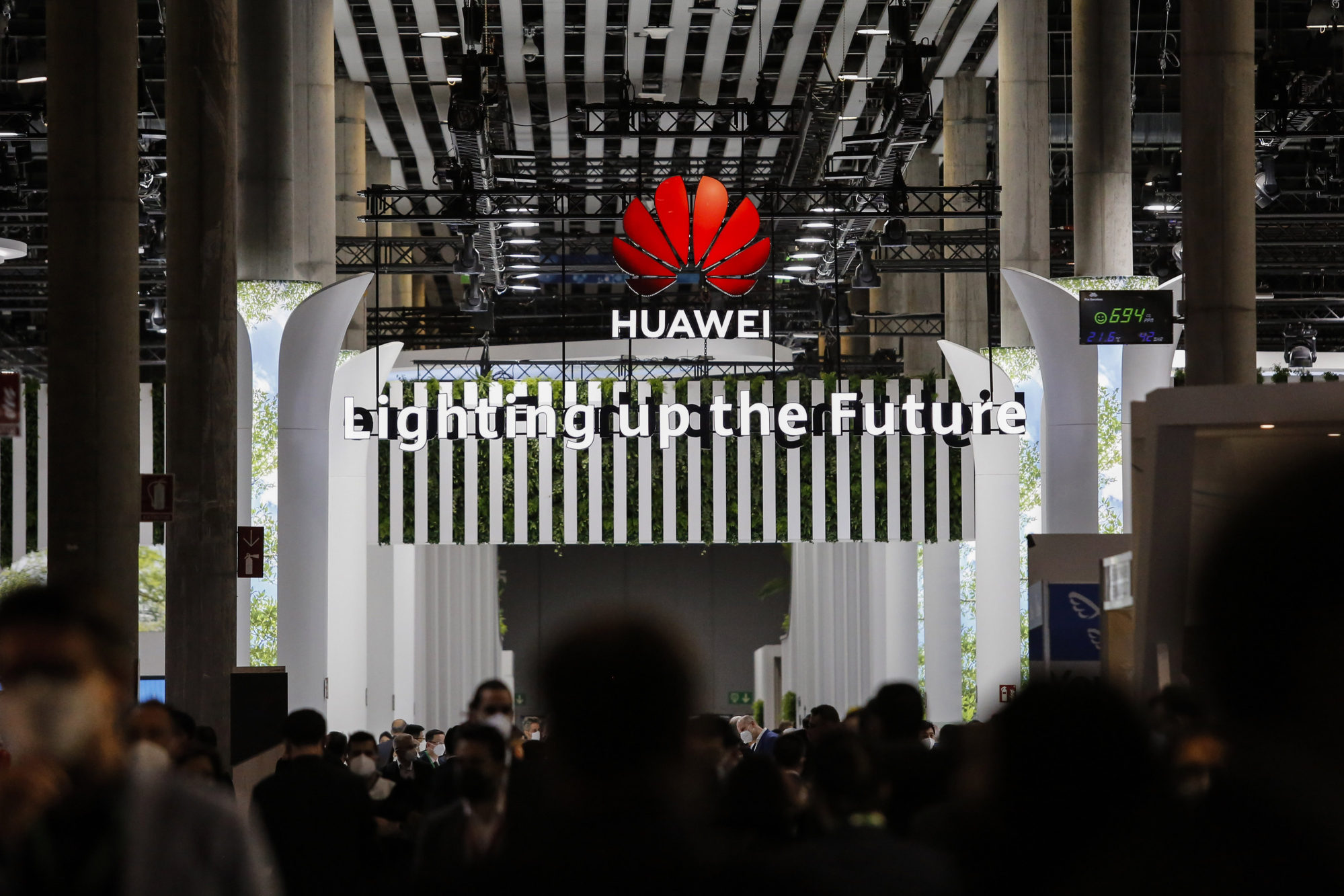 "China is not in favour of using sanctions to solve problems and furthermore opposes unilateral sanctions that have no basis in international law," foreign ministry spokesman Wang Wenbin said on Monday.
But this stance does not provide much comfort for Chinese companies, like Huawei and rival ZTE Corp, that have been hit by penalties in the past for failing to comply with US sanctions against a third-party country, such as Iran.
Zhuhai Zhenrong, a state-owned oil trading company that bought crude from Iran, lost its relevance in the market after it was sanctioned by the US.
The new sanctions against Russia could bring fresh uncertainties for companies like Huawei, which has seen its lucrative smartphone business battered by US trade restrictions that have cut off its access to advanced chips.
Huawei last year struck a deal with MTS, Russia's largest mobile operator, to launch commercial
5G
services in the country.
Huawei has also worked with Rostelecom, a Russian communications operator included in the fresh US sanctions, on its digitisation efforts, according to previous statements on the Chinese company's website.
Meanwhile Semiconductor Manufacturing International Corp (SMIC), China's flagship wafer foundry, has yet to make a statement on the matter.
In contrast, Taiwan Semiconductor Manufacturing Co (TSMC), the world's leading contract maker of chips, immediately said it would comply with the export controls imposed on Russia.
However, in terms of semiconductors alone, Russia is not that important of a market for China, according to Douglas Fuller, an associate professor at the City University of Hong Kong.
"Russia's entire import of semiconductors, at approximately US$500 million, is tiny in terms of the global market," he said.
Lenovo and SMIC did not immediately respond to a request for comment by the Post. Huawei declined to comment.
The law, effective since last June, marked China's retaliation against foreign sanctions imposed on the country, and could be applied in the current case if Chinese interests are involved, even though the country is not the direct target this time, Haswell said.
"The law seems to focus more on sanctions only against Chinese interests but we will have to see whether it could also cover a situation where compliance with sanctions against a non-Chinese entity damages a Chinese interest," said Haswell.
In general, the new restrictions on Russia will affect Chinese hi-tech exports to that country, said Heiwai Tang, acting director of the Asia Global Institute at the University of Hong Kong.
"The main exported goods from China to Russia involve broadcasting equipment, computers and vehicle parts," said Tang.
"Regardless of their countries of origin, some of those goods contain US equipment, software and blueprints, such as semiconductors and certainly US-patented parts and components."
China is a key exporter of tech products to Russia, providing its northern neighbour with cars, home appliances, and construction machinery.
Last December, President
Vladimir Putin
said at his annual press conference that China and Russia were jointly developing hi-tech weapons such as "planes and helicopters".