Shanghai
Get more with myNEWS
A personalised news feed of stories that matter to you
Learn more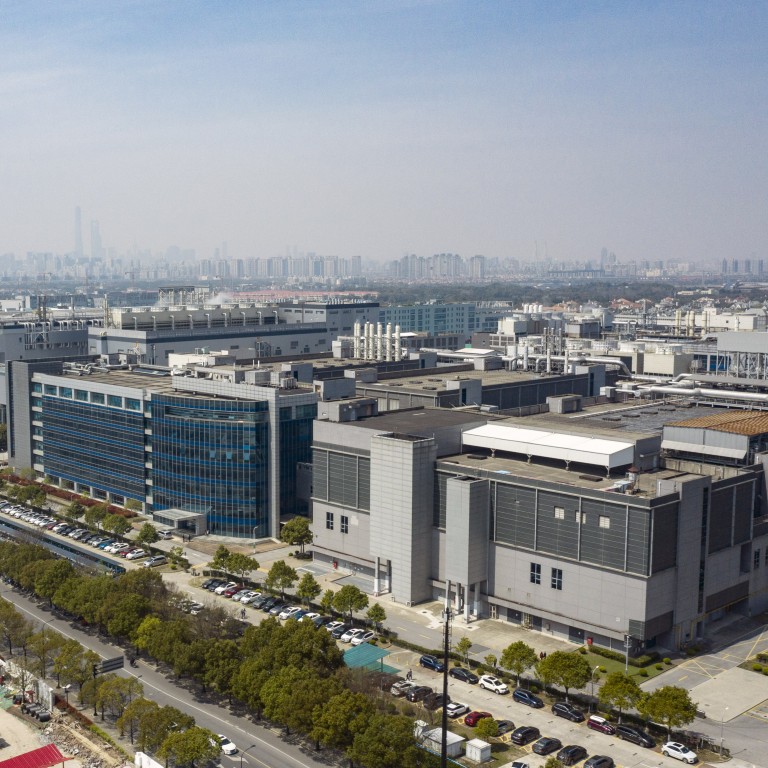 Shanghai lockdown: China struggles to maintain key supply chains amid 'dynamic zero' Covid-19 policy
Only 70 per cent of the 666 approved Shanghai enterprises had resumed some level of production as of Sunday, Chinese media reported
Tesla, along with other high-profile carmakers, are given preferential treatment for being 'companies that must resume production', according to local authorities
Shanghai authorities are struggling to keep the supply chains of key industrial sectors like cars and chips on track amid the city's ongoing Covid-19 lockdown, with fewer than three quarters of the several hundred enterprises that received a green light to resume production a week ago able to do so.
Companies on the so-called white list need to receive government approval for their work resumption plans, including provision for
"closed-loop" operations
, but state-backed media the
Economic Daily
reported that only 70 per cent of the 666 approved enterprises had resumed some level of production as of Sunday.
"A supply chain only works if all the links are acting equally in unison," said Tu Le, managing director of mobility consultancy Sino Auto Insights. "That includes workers at the manufacturers and suppliers [and] truckers on the inbound and outbound side … if any one of those links fails, the entire system may run slowly or not at all."
China's efforts to keep the Covid-19 Omicron variant under control have led to rigid local testing and quarantine regimes that have fragmented the country into impenetrable blocks. The problem has become so serious that Vice-Premier Liu He has instructed local authorities not to delay truck drivers on the road for testing.
The requirement for closed loops means that workers must sleep on site with zero outside contacts. Most factories can accommodate only a small fraction of their full workforce on site, so even if production resumes, it is usually at greatly limited capacity. For example, Tesla's Shanghai electric vehicle factory was operating at 50 per cent capacity.
Chip makers have been able to continue producing wafers because they can house workers in existing dormitories. Hua Hong Semiconductor, a Shanghai-based wafer foundry, ordered more than 6,000 of its workers to stay at its dormitories to minimise disruptions to production, according to a local television news report earlier this month.
However, chip makers face logistical bottlenecks in shipping goods in and out of the city. "What can be produced can't be shipped out," said Lei Bai, a Shanghai-based integrated circuit sales manager.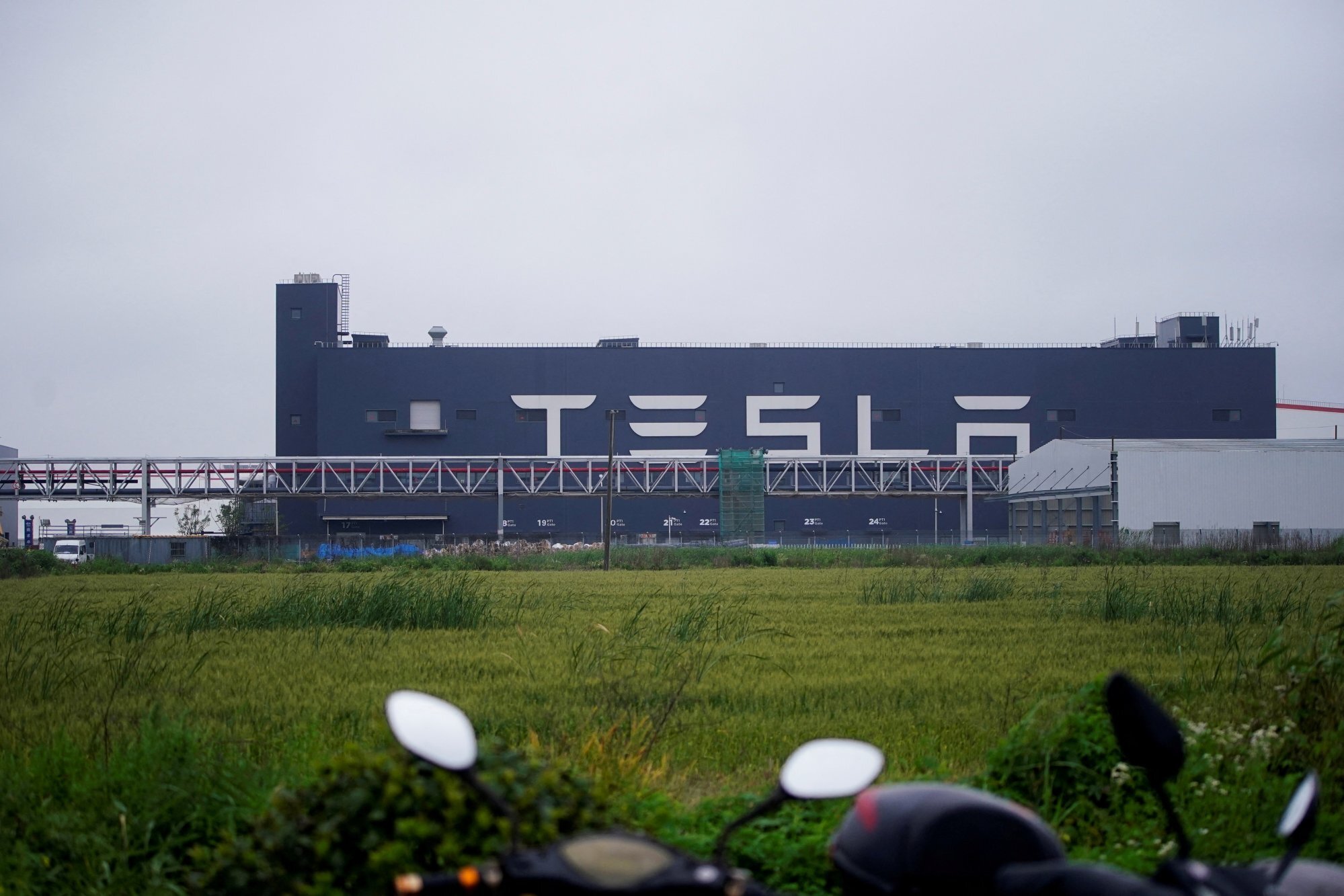 Misa Zhu Mingming, founder and CEO of Chinese augmented reality glass maker Rokid, said shipments of AR glasses have been affected by lockdowns in Shanghai, even though the firm is based in Hangzhou, capital of eastern Zhejiang province, that is about two hours drive from Shanghai. Zhu added that it was hard to estimate when logistics will return to normal.
Keeping Covid-19 outbreaks under control
remains the top priority for Chinese authorities, meaning that draconian lockdowns can be triggered by just a few confirmed cases. Wuhu, an industrial city in eastern Anhui province, imposed a lockdown after it found just one case last week. Baotou, a city in Inner Mongolia that is a key base for rare earths, imposed a whole-area lockdown on Monday night after two confirmed cases.
In the Yangtze River Delta, where cities and towns are linked by expressways, many places in neighbouring Jiangsu and Zhejiang provinces are imposing certain travel controls, including Kunshan, Suzhou and Hangzhou.
Foxconn Technology Group, the world's largest electronics contract manufacturer and Apple's prime supplier,
suspended production at two factories in Kunshan,
in eastern coastal Jiangsu province, last Wednesday after new Covid cases were reported, even though employees are confined to dormitories inside those campuses, the
Post
reported earlier.
A lot is riding on China's attempts to minimise the impact of its rigid "dynamic zero" Covid-19 policy on supply chains, with no indication that Beijing will abandon the policy any time soon. At stake is China's own economic outlook, as well as its future role in the global economy. It is estimated that more than 315,000 US companies have some supply chain dependencies in Shanghai, according to Interos, a supply chain risk management firm.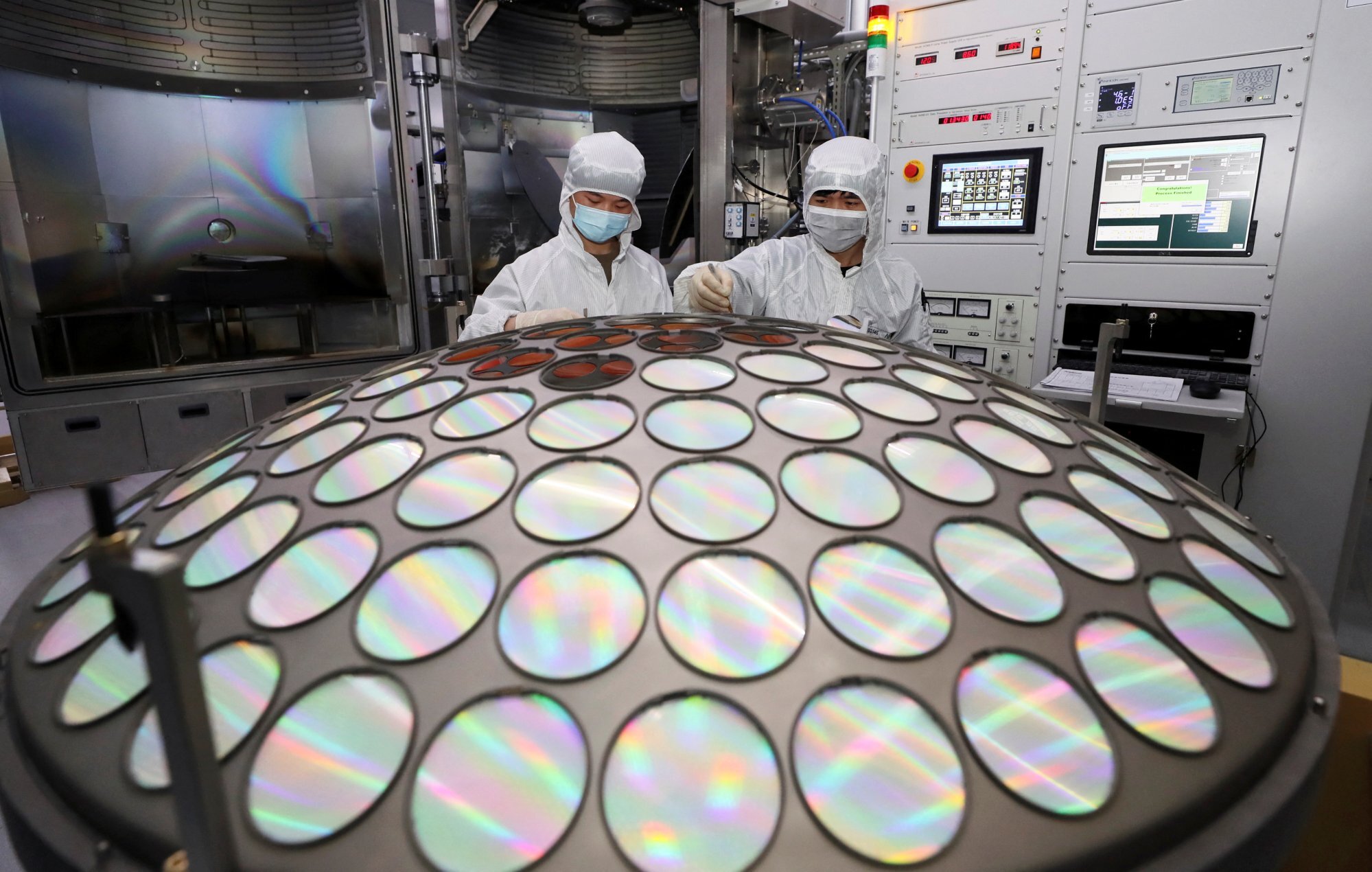 US-based chip maker On Semiconductor Co, a key supplier of chips to the auto industry, said it was preparing to resume operations at its Shanghai distribution centre after it warned customers a week earlier that it had relocated certain operations to Singapore and Manila, according to a report by local media Paper.cn on Monday.
Tesla founder Elon Musk published a post on Weibo, the Chinese equivalent of Twitter, saying "Tesla China is doing incredible work", days after the carmaker's Shanghai factory resumed production following a stoppage of more than three weeks due to Covid lockdowns.
Tesla, along with other high-profile carmakers,
are given preferential treatment
as they are considered "companies that must resume production" by Shanghai authorities. In the chip sector, foundries like Taiwan Semiconductor Manufacturing Co (TSMC) and Semiconductor Manufacturing International Corp (SMIC), as well as chip equipment suppliers like ASML and Lam Research, are classified as firms that provide "economic support".
TSMC and SMIC have maintained their operations in Shanghai despite the city's lockdowns, according to corporate statements and analysts.
"Production at TSMC's fab and SMIC's fab in Shanghai have not stopped since the closed-loop production began," said Lucy Chen, vice-president at Taiwan-based Isaiah Research.