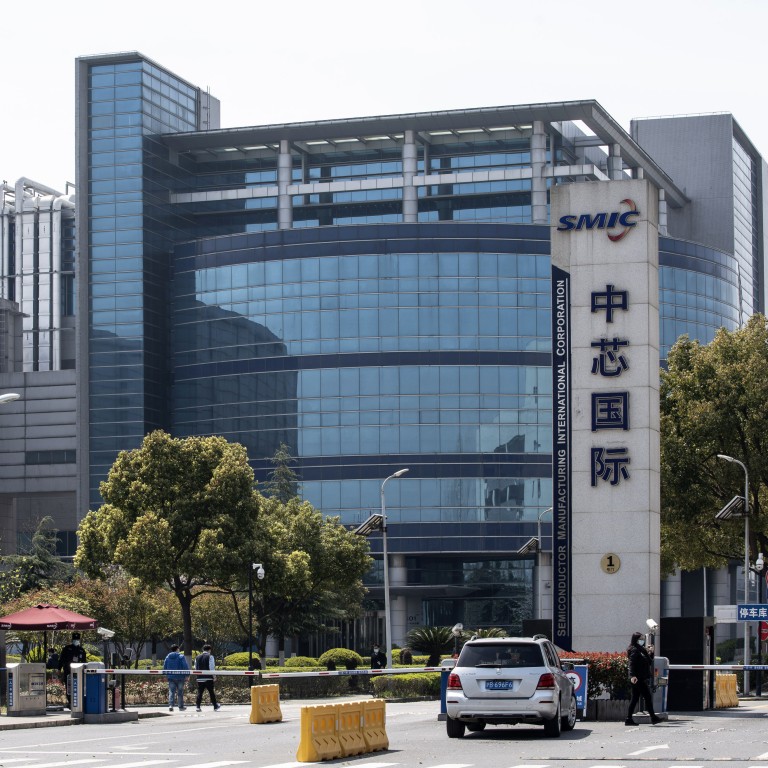 China's top chip maker SMIC has two-thirds of Shanghai workers sleeping in factory as lockdown threatens semiconductor supply chain
Semiconductor Manufacturing International Corp has been operating under 'closed-loop' arrangement since mid-March
SMIC is among the first batch of 666 enterprises approved by the Shanghai government to resume production amid a lockdown
China's top chip maker said more than 60 per cent of its workers in Shanghai are living on campus, showing the pressure that factories operating in and around the city are under to sustain the country's semiconductor supply chain amid an extended Covid-19 lockdown.
Semiconductor Manufacturing International Corp (SMIC), one of Shanghai's most important enterprises and China's best hope in achieving self-sufficiency in chip-making, has been operating under a "closed-loop" arrangement since mid-March.
In a bid to maintain production, more than 60 per cent of the company's workers in its Zhangjiang complex have been included in the closed loop, meaning they have no direct contact with the outside world, SMIC said.
"The production is normal, with the capacity utilisation rate running at a higher level," SMIC told the Post on Wednesday, without specifying the exact rate of utilisation.
SMIC is one of the first batch of 666 enterprises approved by the Shanghai government to resume production on condition they meet certain Covid-19 control requirements. Other firms include Hua Hong Semiconductor, Shanghai GTA Semiconductor, ASML Shanghai, Advanced Micro-Fabrication Equipment Inc, and Applied Materials.
The 60 or so semiconductor companies on the white list are the minority among more than 800 chip companies in Shanghai.
As of Sunday, only 70 per cent of the 666 approved enterprises had resumed some level of production, the state-run Economic Daily reported.
Logistics between the semiconductor hub of Shanghai and adjacent cities, such as Kunshan and Suzhou, have yet to return to normal levels, affecting shipments of finished goods.
This has created a challenge for many smaller chip design firms, which have yet to receive their wafer orders because of shipment delays, including those delivered by SF express, the country's leading courier service provider, said Lei Bai, a Shanghai-based designer specialising in LED driver chips, who partially depends on Hua Hong Semiconductor for foundry services.
"Logistics is a big problem now," Lei said.